Today, I'm excited to share with you a recipe that's been making waves on TikTok— Chicken Cobbler.


This dish is the epitome of comfort food and will leave your taste buds singing. Not only is it delicious, but it's also super easy to make.


So, grab your aprons, and let's get started on this viral sensation!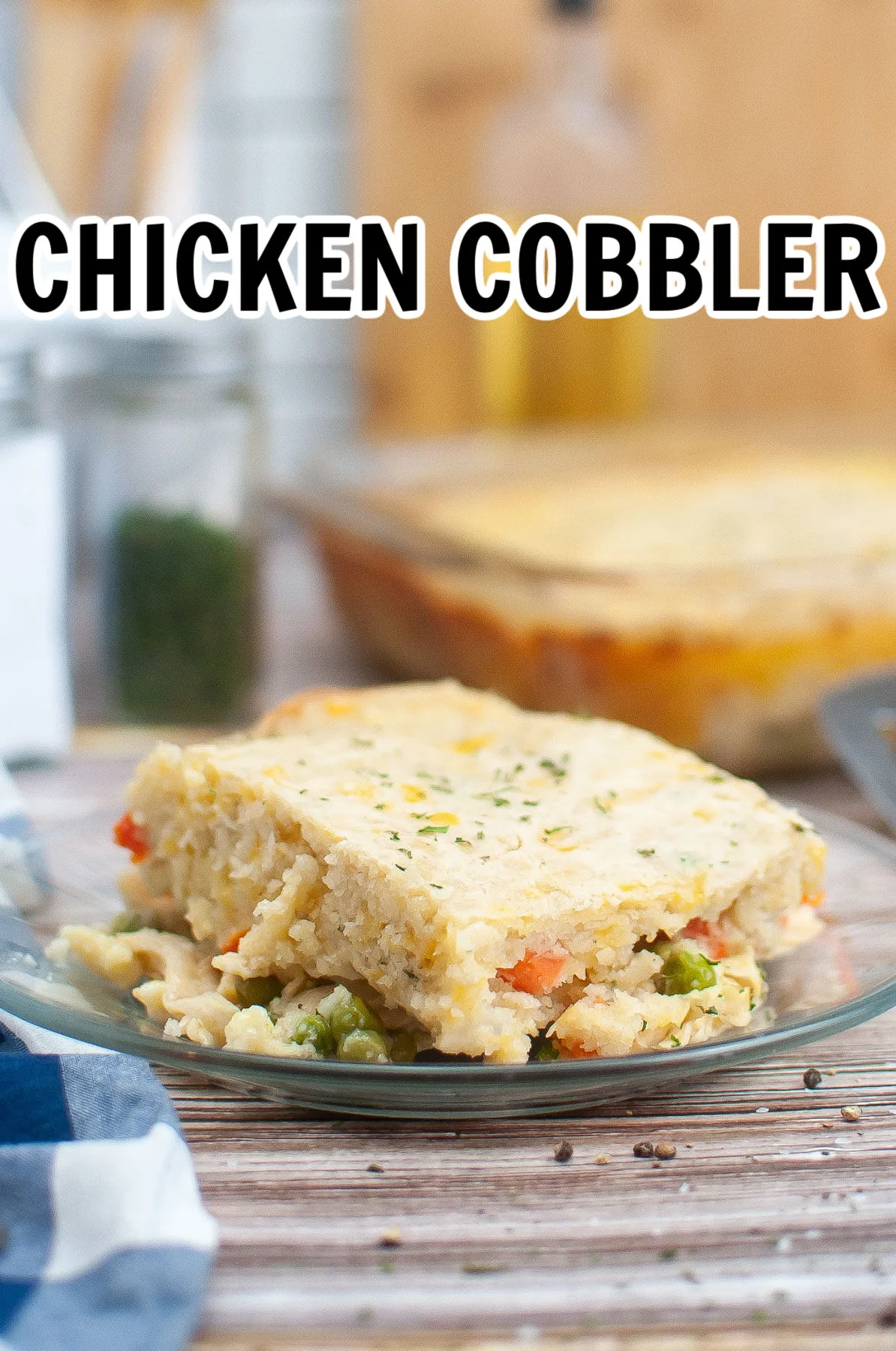 If you have been a fan of my chicken pot pie soup then it has a similar feel and I think you will love this one too.


Indulge in a culinary adventure with a chicken cobbler recipe that promises to delight your taste buds.


This comforting dish combines tender, seasoned chicken with a creamy sauce and a delectable crust, creating a symphony of flavors and textures that will leave you craving more.


This recipe is a testament to the beauty of homemade cooking, bringing loved ones together and providing nourishment for the body and soul.




Why you'll love this recipe!


Comforting and satisfying:


Chicken cobbler is the epitome of comfort food. With its tender chicken, flavorful sauce, and comforting crust, every bite is like a warm embrace. It's a dish that brings a sense of coziness and nostalgia to the table, making it perfect for chilly evenings or when you're in need of some culinary comfort.


Versatile and customizable:


One of the best things about chicken cobbler is its versatility. You can adapt the recipe to suit your taste preferences and dietary needs. Whether you want to add extra veggies, experiment with different herbs and spices, or even make it spicy with a kick of chili, this recipe welcomes your creativity and allows you to make it uniquely yours.


Crowd-pleasing and family-friendly:


Chicken cobbler is a dish that pleases everyone around the table, from picky eaters to food enthusiasts. Its combination of savory chicken, vegetables, and a delicious biscuit topping appeals to a wide range of palates. It's a wonderful option for family dinners, gatherings with friends, or potluck parties.


Leftovers that taste even better:


This is one of those dishes that tastes even better the next day. The flavors have time to meld together, resulting in an even more delicious and harmonious combination. So, don't hesitate to make a big batch and enjoy the leftovers for a quick and satisfying meal the following day.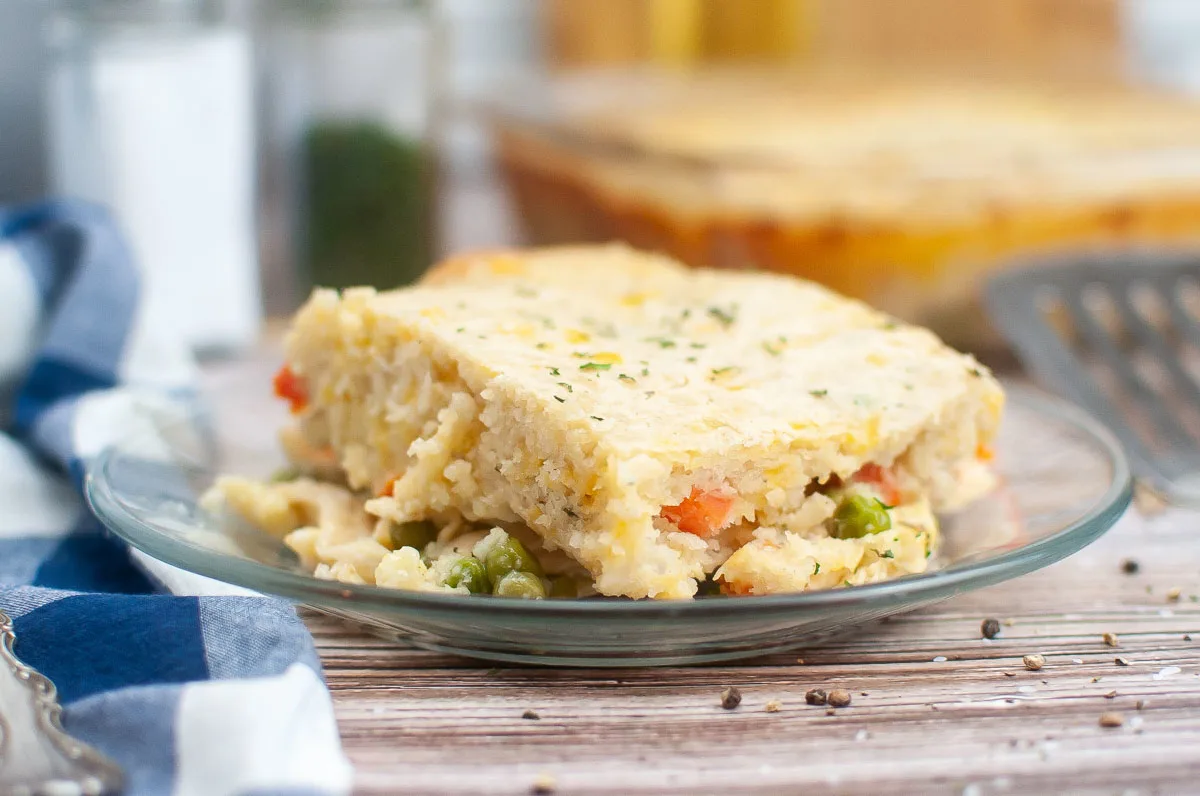 Ingredients for Chicken Cobbler Recipe


2 cups all-purpose flour
1 1/3 cup cheese, shredded
1 tablespoon baking powder
1 teaspoon garlic powder
1 teaspoon onion powder
1/2 teaspoon salt
2 tablespoons parsley
1/2 teaspoon pepper
1 3/4 cups milk
1 egg
1 stick + 1/3 cup butter, divided and softened
3 cups shredded chicken
10.5 oz cream of chicken soup
12 oz peas and carrots, frozen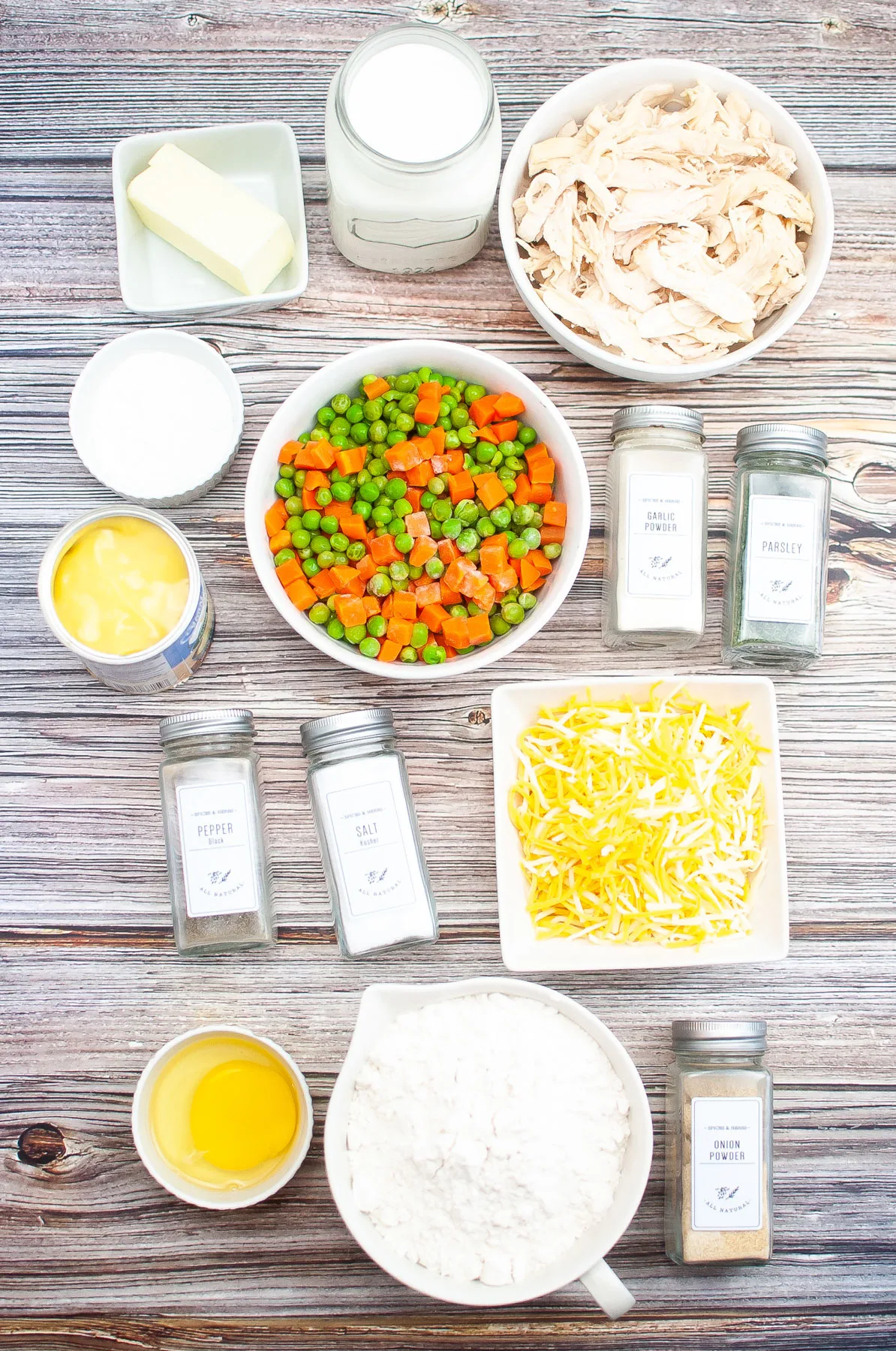 How to make Chicken Cobbler Casserole


Preheat the oven to 350° and add 1 stick of butter to a 13"x9" baking dish. Remove when butter is melted.


Add the flour, cheese, baking powder, and spices to a bowl. Mix thoroughly.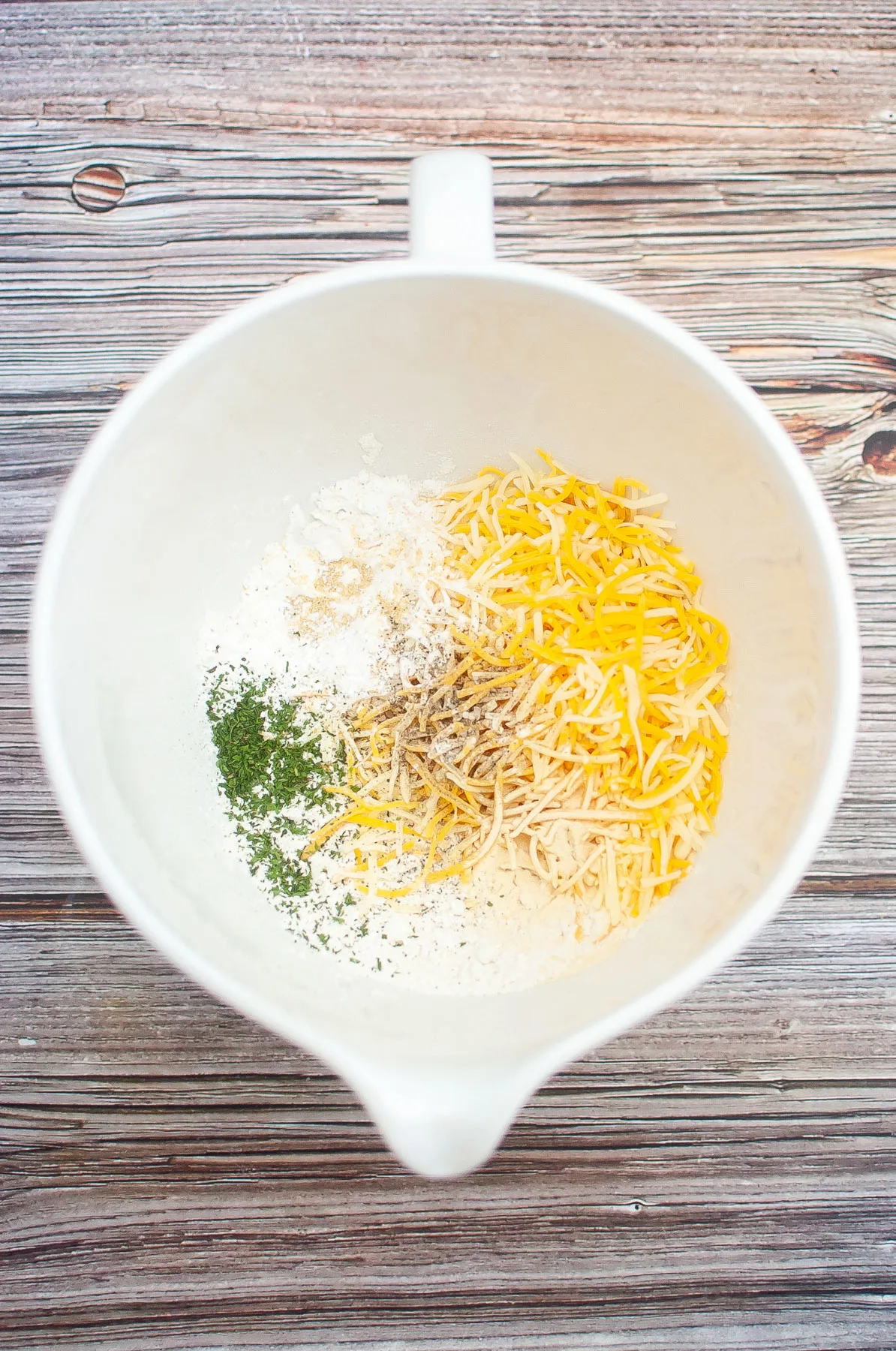 Add the milk, egg, and softened 1/3 cup butter in a separate container. Whisk until combined.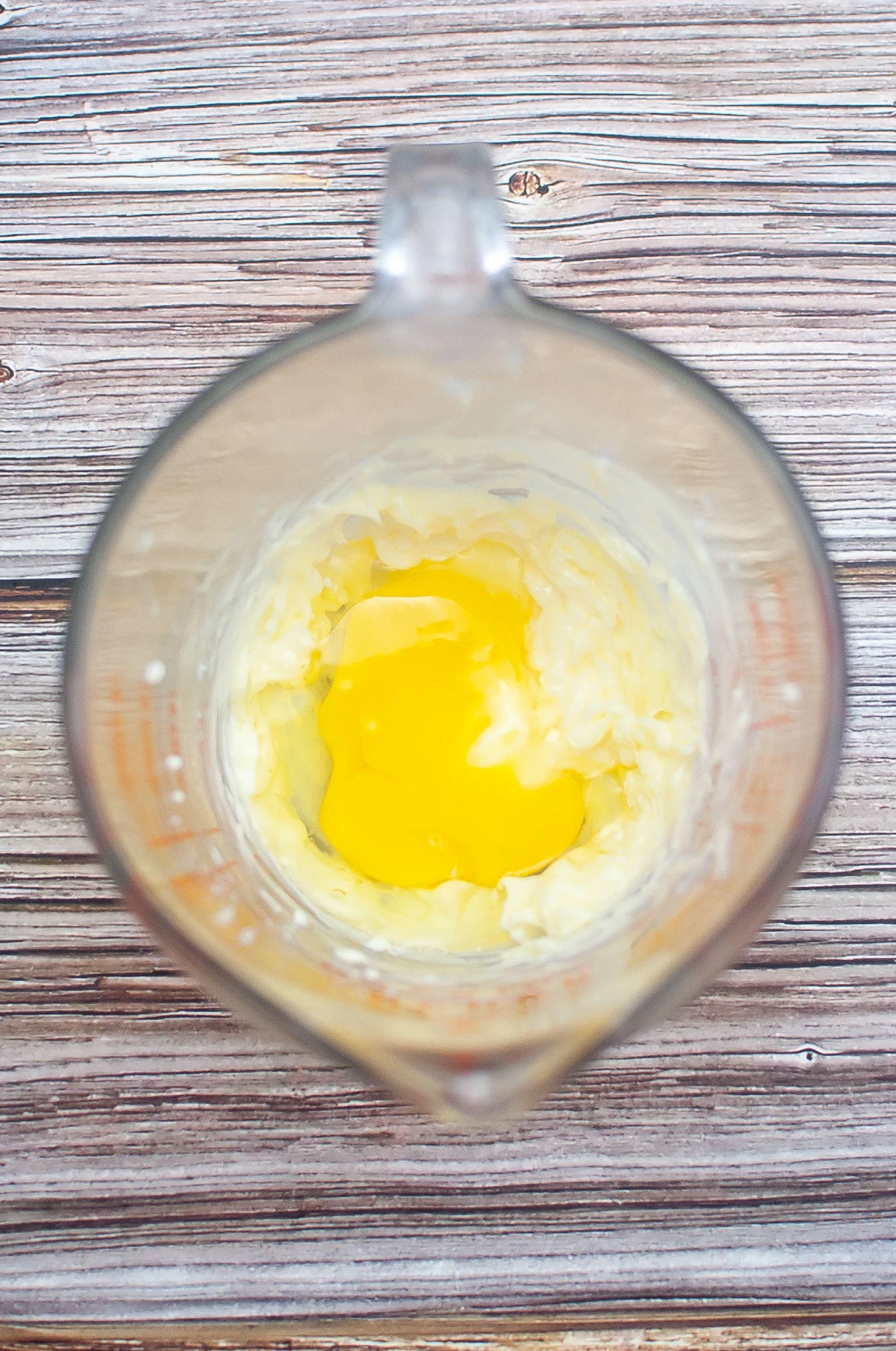 Slowly add the wet ingredients to the dry while whisking it to yield a batter.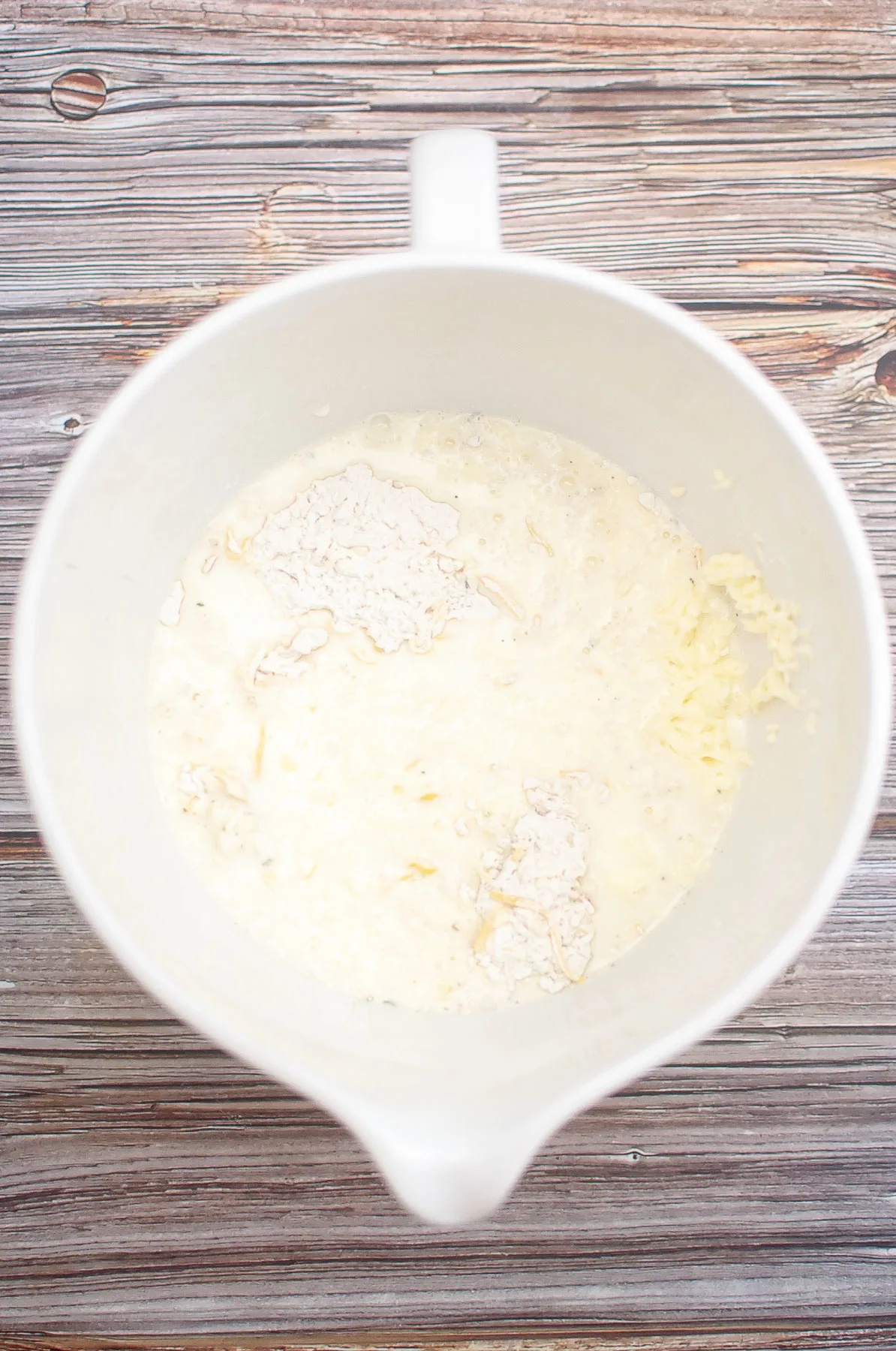 Add the chicken, cream of chicken soup, and vegetables to the baking dish and mix.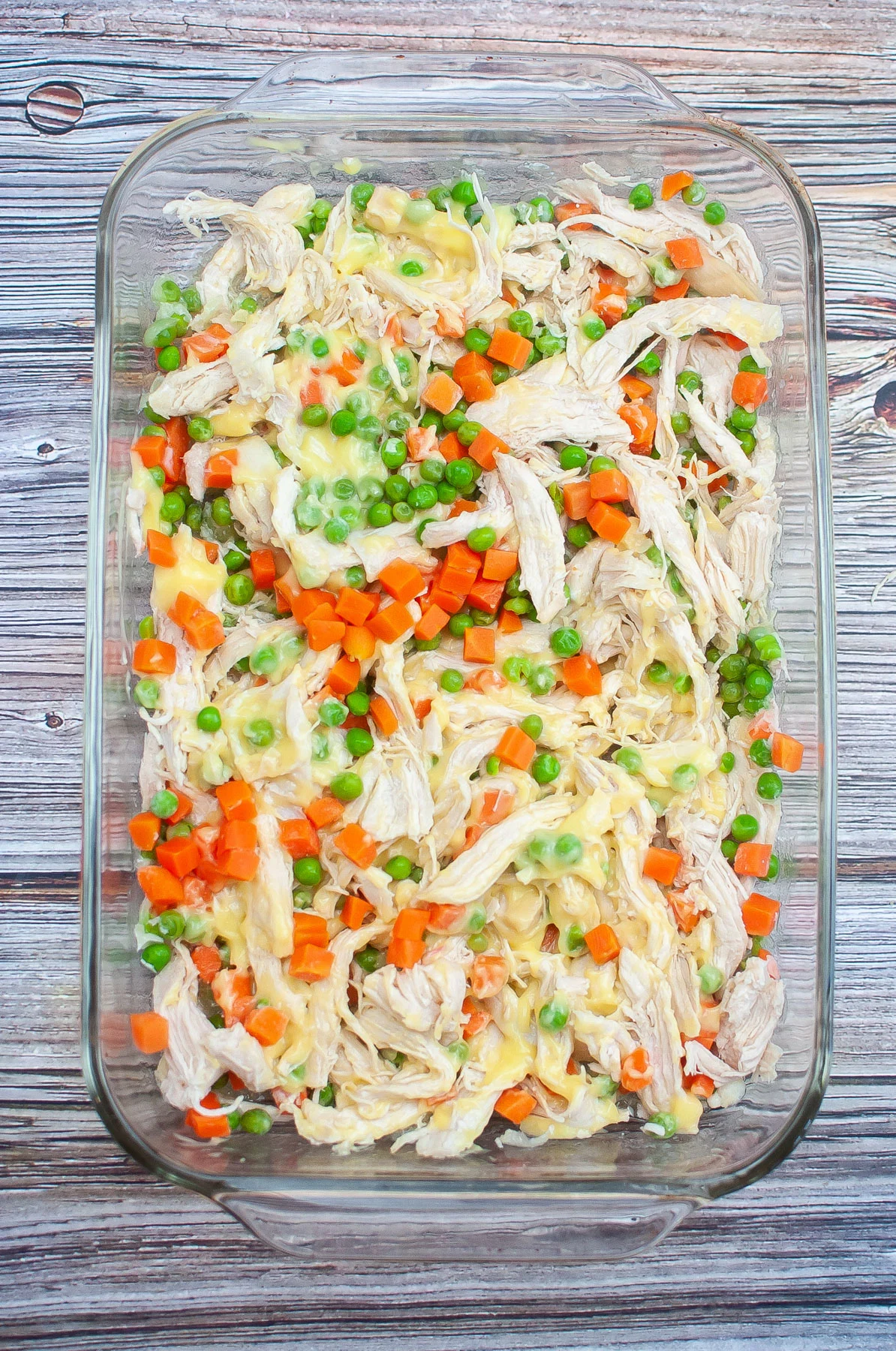 Top with the batter and spread to access the entire dish.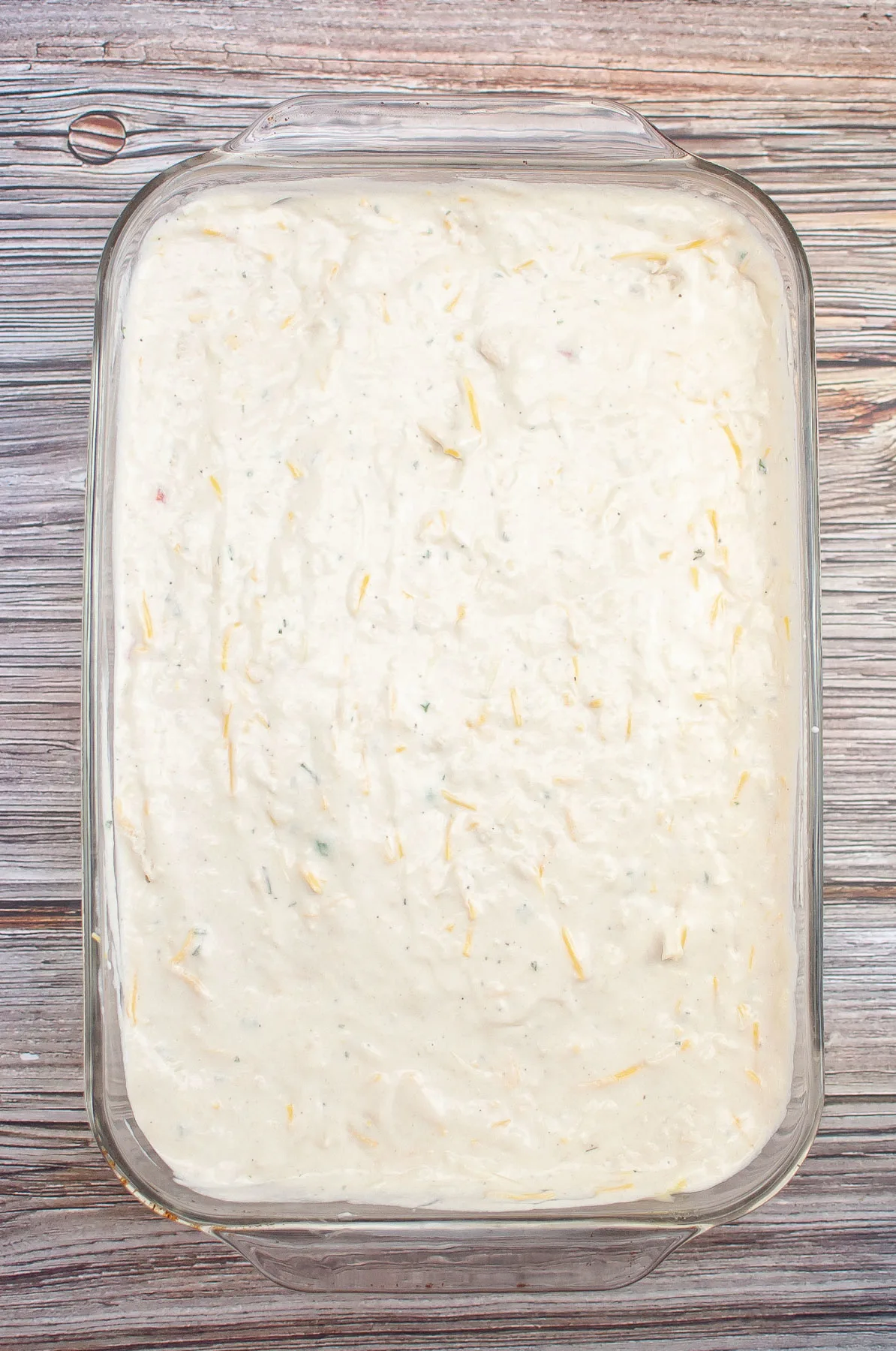 Bake the dish for 45 minutes, then let cool for 15 minutes before serving and eating.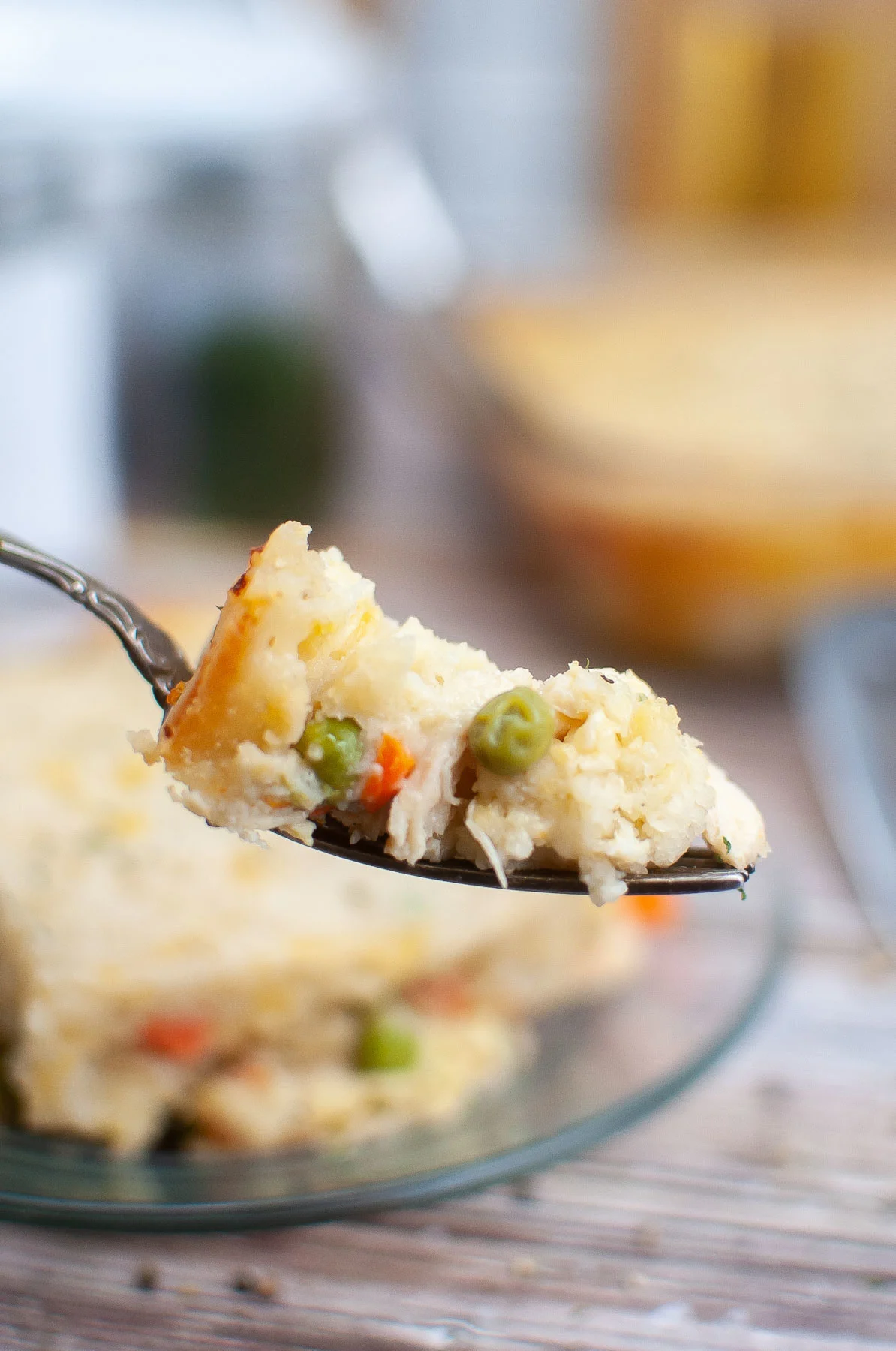 Can I make the chicken cobbler ahead of time?
Yes, you can definitely make the chicken cobbler ahead of time. Prepare the filling and assemble the dish, but instead of baking it, cover it tightly and refrigerate for up to 24 hours. When you're ready to serve, simply bake it according to the recipe instructions. This is a great option for meal prep or when you want to save time on the day of serving.
Can I freeze the chicken cobbler?
Yes, you can freeze this recipe for future enjoyment. Assemble the cobbler as instructed, but do not bake it. Instead, wrap it tightly in plastic wrap and aluminum foil to prevent freezer burn. Label it with the date and freeze it for up to 3 months. When ready to bake, thaw it overnight in the refrigerator and bake according to the recipe instructions.
Can I make a vegetarian version of the cobbler?
Absolutely! You can easily make a vegetarian version of the cobbler by omitting the chicken and using a combination of hearty vegetables instead. Think mushrooms, carrots, peas, bell peppers, and zucchini. Adjust the seasonings and sauce to complement the vegetables, and follow the same instructions for assembling and baking the cobbler. It will still be a delicious and satisfying dish.