Spring is coming and that means the birds are happy and Strawberry season is near, what better way to celebrate than with this fun and yummy treat, chocolate covered strawberry birds.




This little tasty dessert is certainly one that the kids will want to get involved in. Not only do you get delicious chocolate-covered strawberries but you get to decorate them as adorable little birds.


These little guys are so cute, they are sure to put a smile on everyone's face.


The Ingredients you will need are…


4 oz semi-sweet chocolate
1/2 tbsp of canola oil
1 pound of Strawberries
yellow candy hearts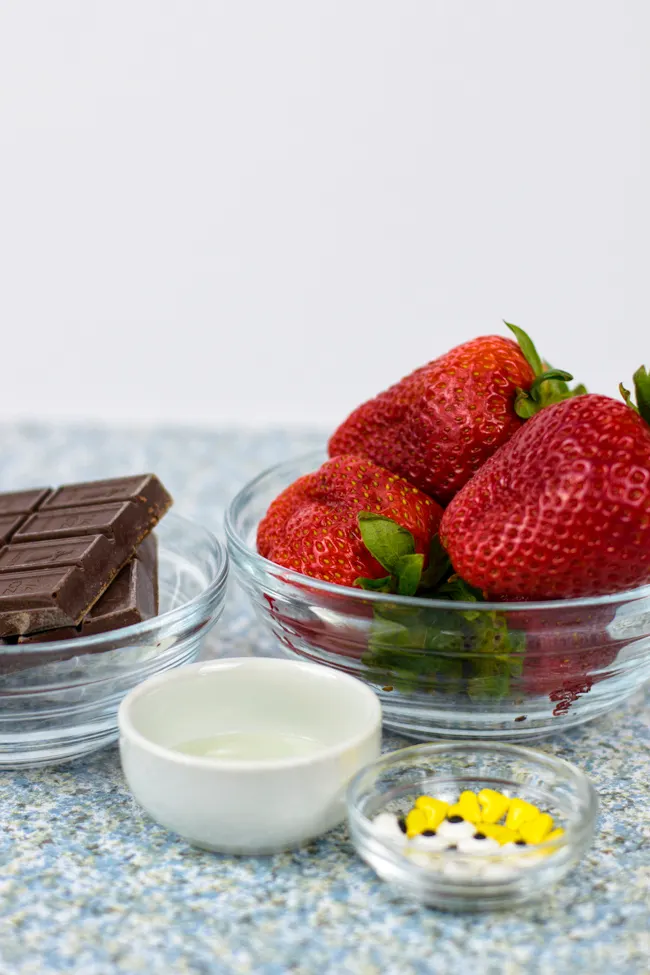 How to make Chocolate Covered Strawberry Birds!


Clean and dry your strawberries, do not remove stems as these will be the feet of your birds.


Once your strawberries are dry (this is pretty important to get the chocolate to stick) you are ready to melt the chocolate in the microwave. Use the melt chocolate setting or melt in intervals of 30 seconds.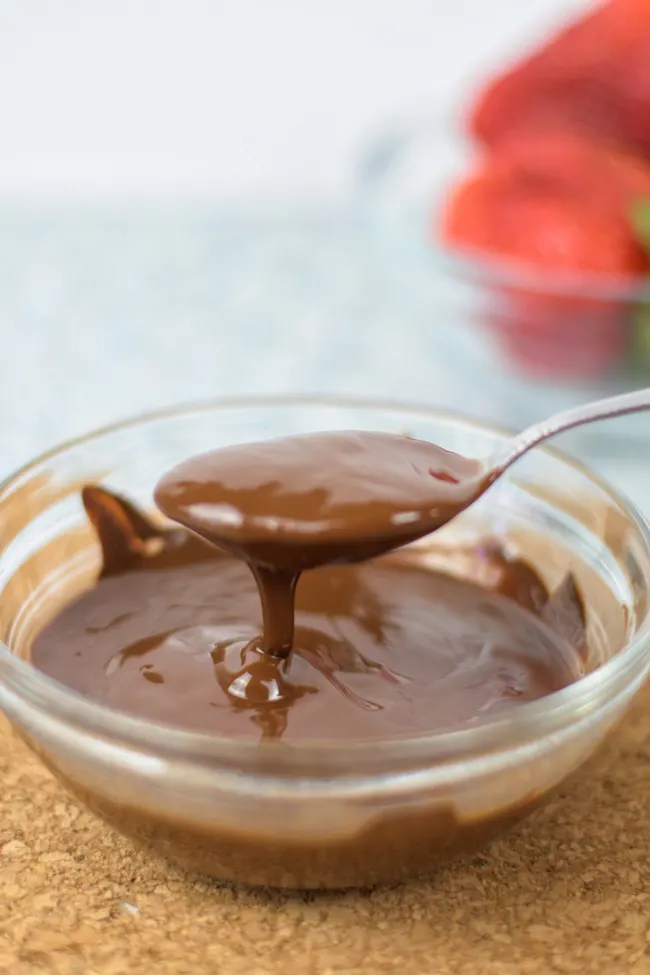 Once melted, add canola oil and mix until well blended. This will help thin out your chocolate to coat the strawberries nicely.


Dip the strawberries ¾ of the way at an angle into the chocolate mix making sure the tip is covered but leave an uncovered patch to form the bird's belly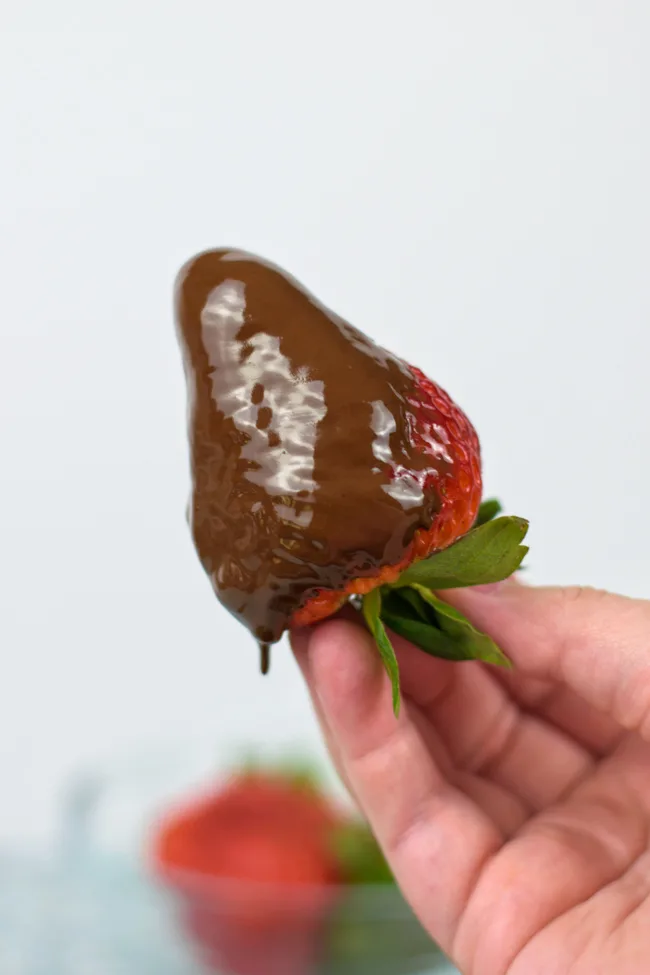 Once dipped, place the strawberries on parchment paper to decorate and let set.


Place candy eyes immediately into chocolate, at the tip section of the strawberries.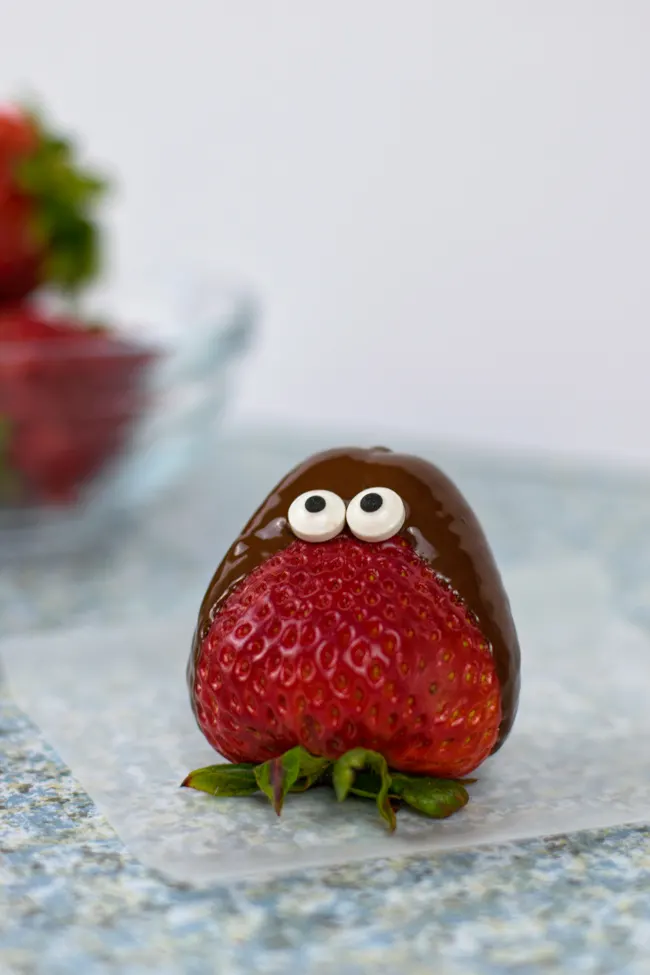 Finally insert the candy heart's tip into the strawberry right under the eyes to form the open beak. Cute right!?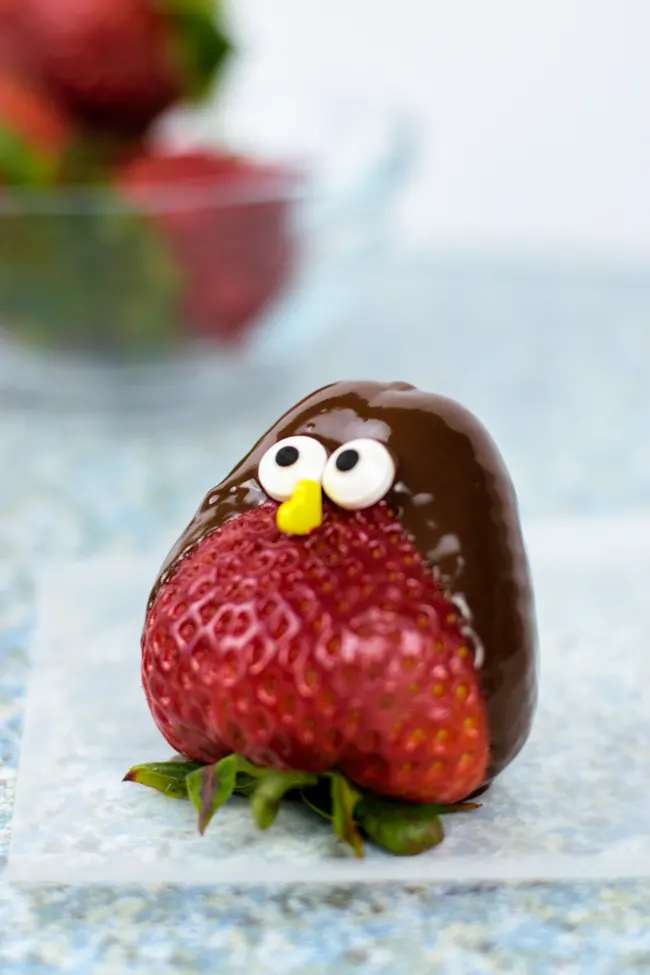 Once the chocolate sets you are ready to dig in, they are almost too cute to eat but definitely too yummy not too.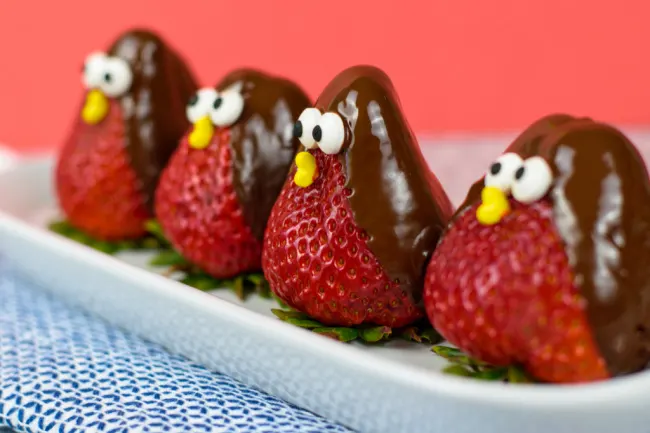 Even more Strawberry treats you don't want to miss!


Want to print or save the instructions for these chocolate covered strawberry birds?