With a refreshing taste of a tropical island, this Strawberry Banana Smoothie is an easy and healthy treat for breakfast, a snack, or even dessert.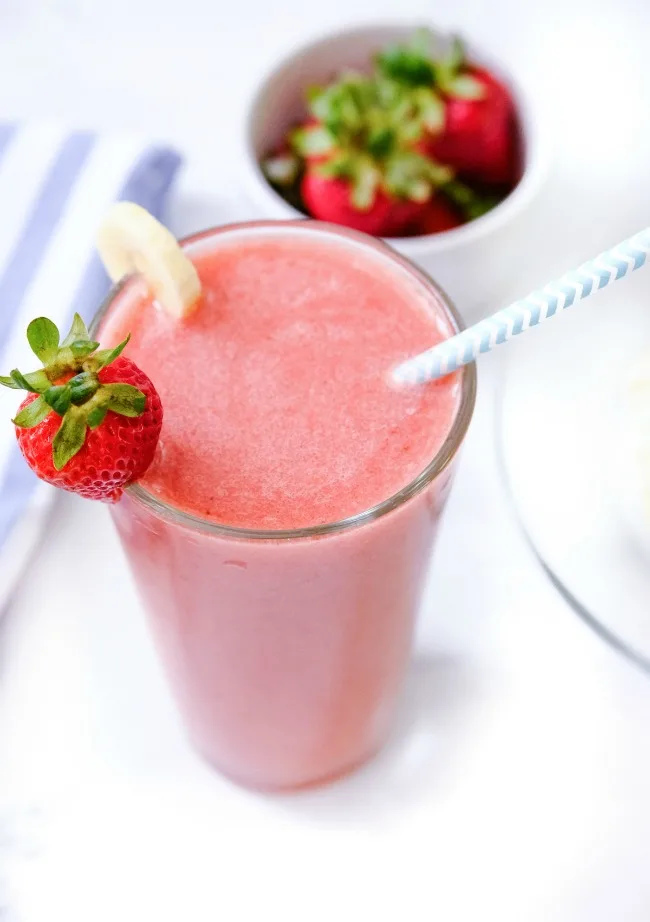 Made with only four ingredients (3 if you don't count the ice) and 5 minutes this classic smoothie flavor is so delicious and creamy!


Ingredients for Strawberry Banana Smoothie


1 Cup Fresh or Frozen Strawberries
1 Banana: I use fresh but you could also use a frozen banana. Just be sure to omit the ice if you choose to use frozen.
1 Cup of Milk: Any type you have on hand will work whether that is whole milk, almond milk, etc.
1 Cup of Ice: You can add a little more or a little less depending on how you like your consistency.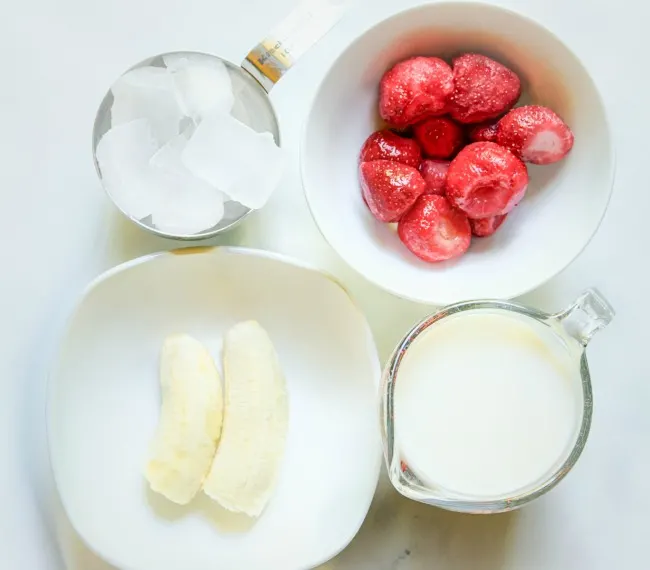 How to make an easy Strawberry Banana Smoothie


Put all of the ingredients in a blender and blend until desired consistency.


If you blend too long some of the ice will melt and it may become watery. Usually, around 30 seconds is best.


Remember if you choose to use a frozen banana to skip using extra ice.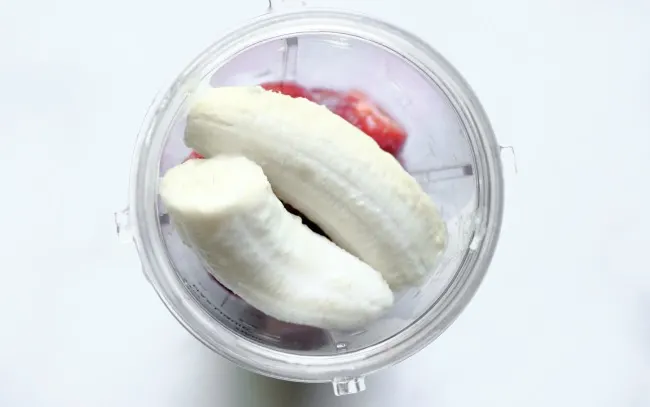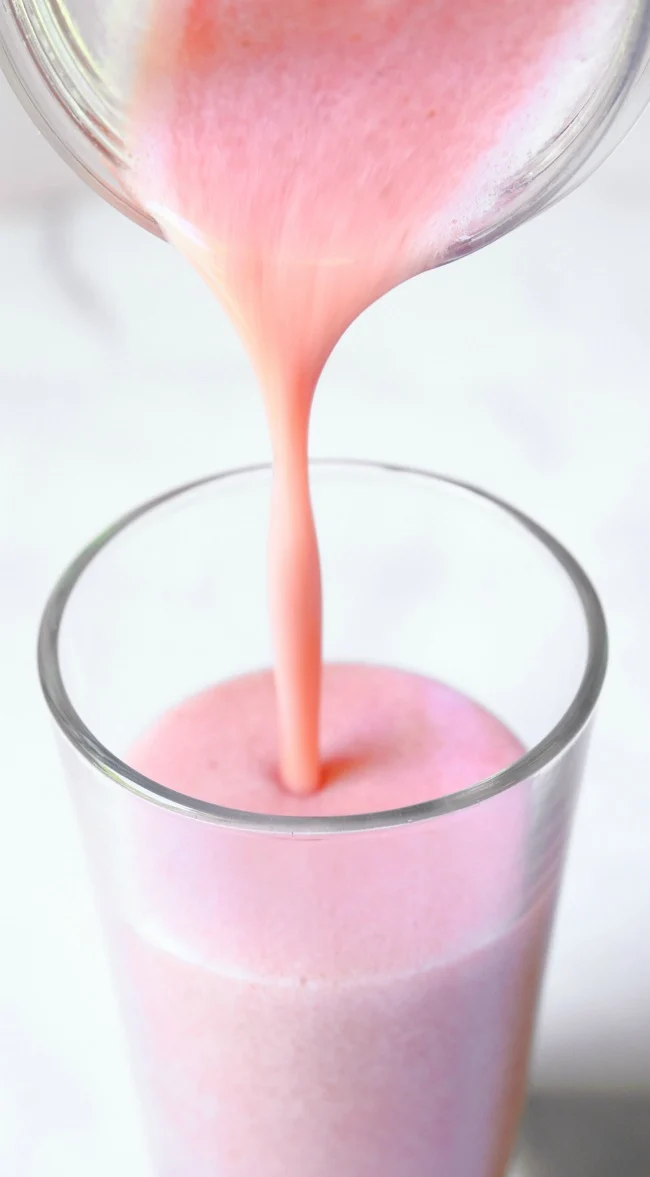 Want to take your classic strawberry banana smoothie recipe up a notch? Add a few tablespoons of peanut butter for an epic taste twist.


The options are limitless for smoothies. Feel free to experiment with different kinds of nut butter, other fruits, cocoa, etc.




If having a smoothie for breakfast or dessert, or even as a pre-workout snack is your thing then here is a way to make this smoothie even quicker, store the ingredients in individual servings in the freezer for a quick on the go snack.


You will want to be sure you have a fairly strong blender so that it can break the ice down easily.


A couple of my favorite blender options are the BlendTec and the Ninja Blender.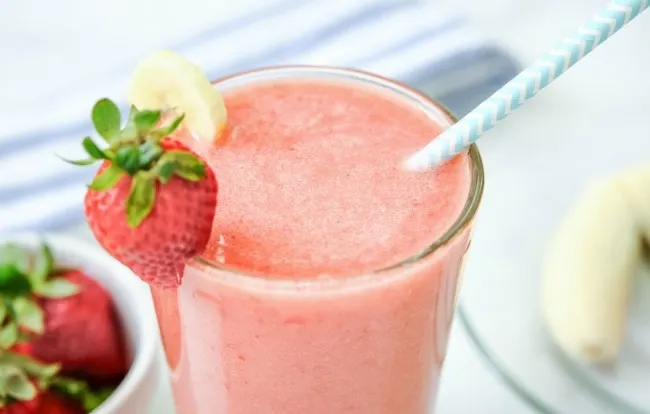 EVEN MORE TASTY SMOOTHIE RECIPES:


Want to print this Strawberry Banana Smoothie Recipe?