Red, White, and Blue Patriotic Strawberries – Whether you are celebrating the Fourth of July, Flag Day, or Labor Day these Red, White, and Blue Covered Strawberries will be perfect for any of these patriotic holidays.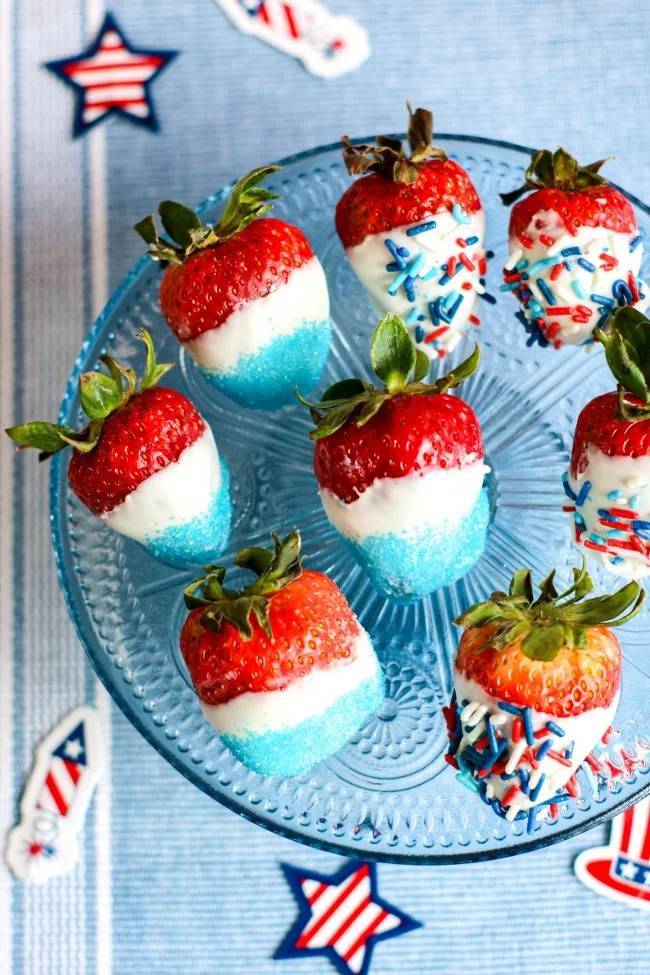 This little yummy treat can be made quickly (about 10 minutes) which makes it one of our go-to party or family gathering favorites.


Ingredients you will need for Patriotic Strawberries


1 pound strawberries, washed and dried
2 cups white chocolate chips or vanilla almond bark
Blue sprinkling sugar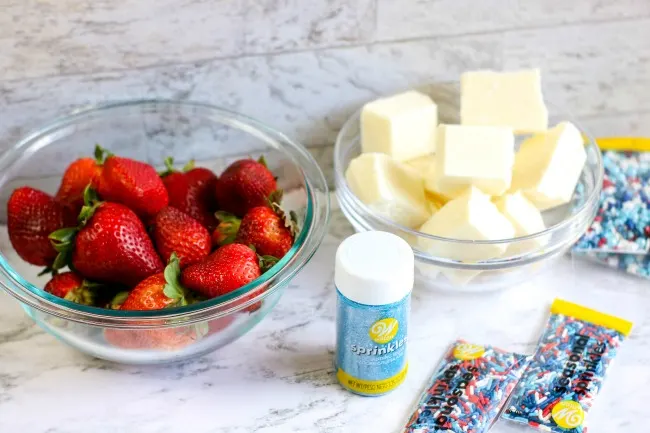 Instructions for Red, White, and Blue Themed Strawberries


Melt the white chocolate or almond bark according to the package directions or in the microwave stirring every 15 seconds to avoid scorching.


Dip the strawberries into the chocolate and allow excess to drip off.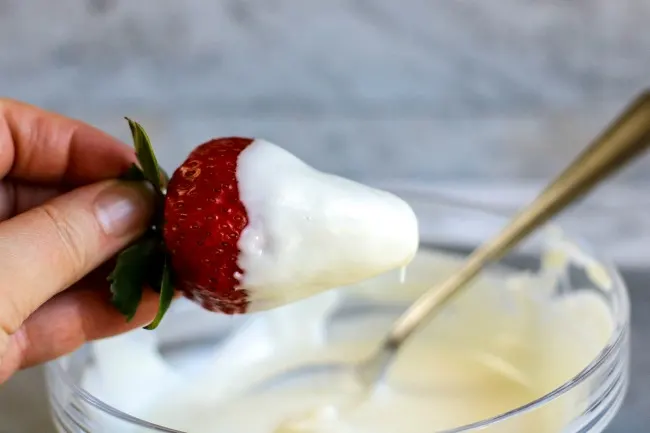 Immediately add sprinkles or colored sugar by dropping over the top of the wet chocolate.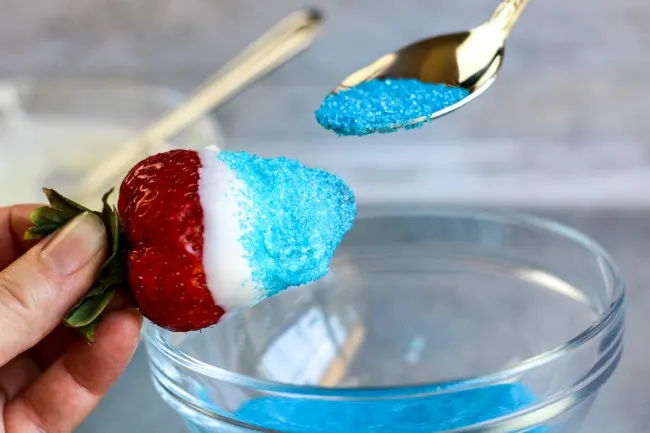 Place on wax paper and allow chocolate to set completely.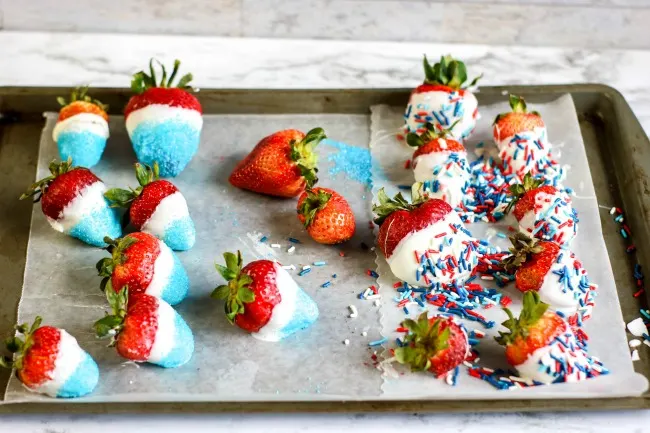 Refrigerate until ready to serve.




Can I make chocolate-covered strawberries the day before?


Yes! These Patriotic Strawberries can be made up to a day ahead of time.


Even if you decide not to make them a day ahead you should plan at least a couple of hours ahead of time to give the chocolate enough time to harden.


How do you get chocolate to stick to strawberries?


Make sure to use the freshest strawberries as possible so you don't have to cut off any sides.


You will want to wash them so that they are nice and clean but also completely dry your strawberries before dipping them. The melted chocolate will seize up if it comes into contact with water and be impossible to work with.


How long can you keep chocolate-covered strawberries?


Chocolate covered strawberries can be kept in the refrigerator for a couple of days when stored properly but it is suggested to eat them within 48 hours.


Cover in wax paper and store them in an airtight container.


EVEN MORE PATRIOTIC TREATS FOR THE 4TH:


Want to print this recipe?