Create a personalized clay pot graduation cap with this easy DIY tutorial. Learn how to paint, decorate, and assemble a charming cap using a clay pot.


Perfect for decorating a graduation party or gifting to a graduate whether senior or young kindergarten grad.


Let your creativity shine!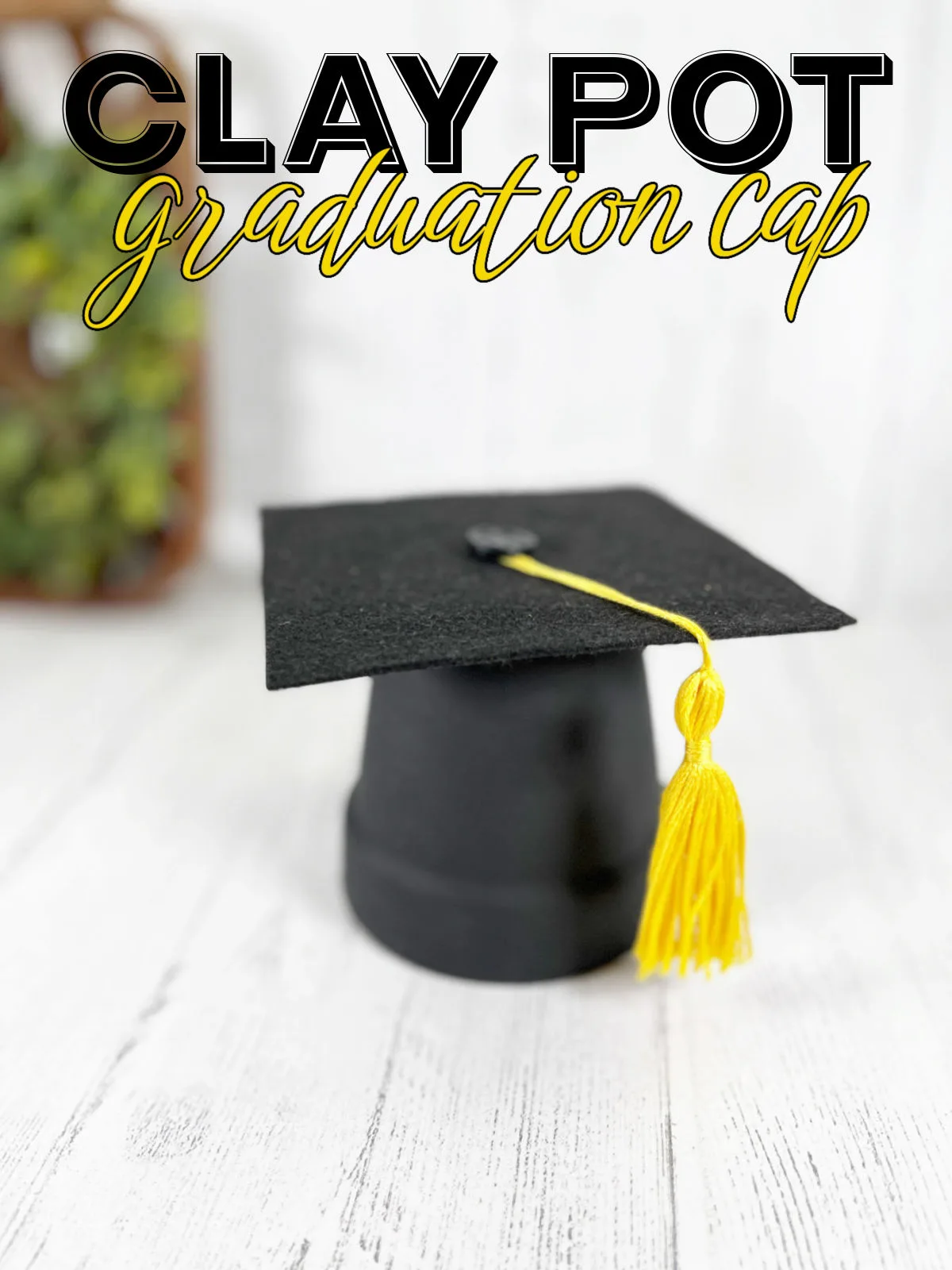 Graduation is a significant milestone in one's life, symbolizing the completion of a chapter and the beginning of new adventures.


Celebrating this special occasion with personalized crafts adds a touch of creativity and sentimentality to the event.




How to make a clay pot graduation cap craft!


STEP ONE


Basecoat the terra cotta clay pots with black acrylic craft paint.


Let dry, and apply a second coat, if necessary.




STEP TWO


Measure and cut four lengths of embroidery floss that are 12 inches each.


Open the middle of the skein of floss. Tie and knot one of the embroidery floss lengths through and around each loop at the ends of the skein.




STEP THREE


Approximately three-quarters of an inch down from the top knot, tie one length of embroidery floss around the skein, securing it with a knot.


Wrap each end around the skein three times. Wrap one to the left and one to the right. Secure again with a knot. Repeat on the opposite end of the skein.




STEP FOUR


Trim the long ends of the wrapped embroidery floss with scissors.


Measure and cut the skein of embroidery floss in half at the three-inch mark with scissors. Secure the knots with a small dot of glue from the glue gun.




STEP FIVE


Download and print the grad cap pattern. Cut out the pattern with scissors.


Trace twice onto a cardboard cereal box (or something similar that is sturdy) with a pencil, and then cut out with scissors.


Trace twice onto black craft felt, and cut out with scissors.




STEP SIX


Attach the craft felt squares to the top of the cardboard squares with a glue gun and glue sticks.


Glue the felt and cardboard squares to the bottom of the clay pots.


You can use liquid craft glue for this project, but you will have to wait for it to dry.




STEP SEVEN


Lay the tassel out on top of the grad cap. Trim the tassel hanger with scissors and attach it to the center of the grad cap top with a glue gun and glue sticks.


To finish, glue the button on top of the tassel hanger to cover the cut end.




Create this festive and creative Clay Pot Graduation Cap in your graduate's school colors and then use it for party decorations or a fun way to give them a gift card or cash.




Want to print or save the instructions for this Clay Pot Graduation Cap Craft?