Get creative with this adorable clay pot butterfly craft! Follow these easy steps to make your own unique and colorful butterfly.




Looking for a fun and easy craft project to do with your kids?


Simple mini clay pots along with paint, wiggle eyes, doilies, and pom poms transform into a Mama and Baby Butterfly just in time for the summer garden season.




Materials you will need:


Small Clay Pots – 2.5" and 1.5" in diameter
Acrylic Craft Paint – Lavender, Green, Pink
4 Pom Poms, Green
Chenille Stem, Blue
2 Small Pink Paper Doilies
Glue Gun and Glue Sticks
Black Permanent Marker
Scissors
Paintbrush
Pencil with New Eraser




How to make a clay pot butterfly craft for kids to make!




STEP ONE


Basecoat both clay pots with lavender acrylic craft paint. Let the paint dry and then apply a second coat, if necessary.




STEP TWO


Attach two wiggle eyes to each Butterfly head with a glue gun and glue sticks. You can use liquid craft glue for this project, but you would have to wait for it to dry.


Add polka dot cheeks by dipping a new pencil eraser into pink acrylic craft paint. Set aside to dry.


Draw a mouth on the Mama and Baby Butterfly with a black permanent marker.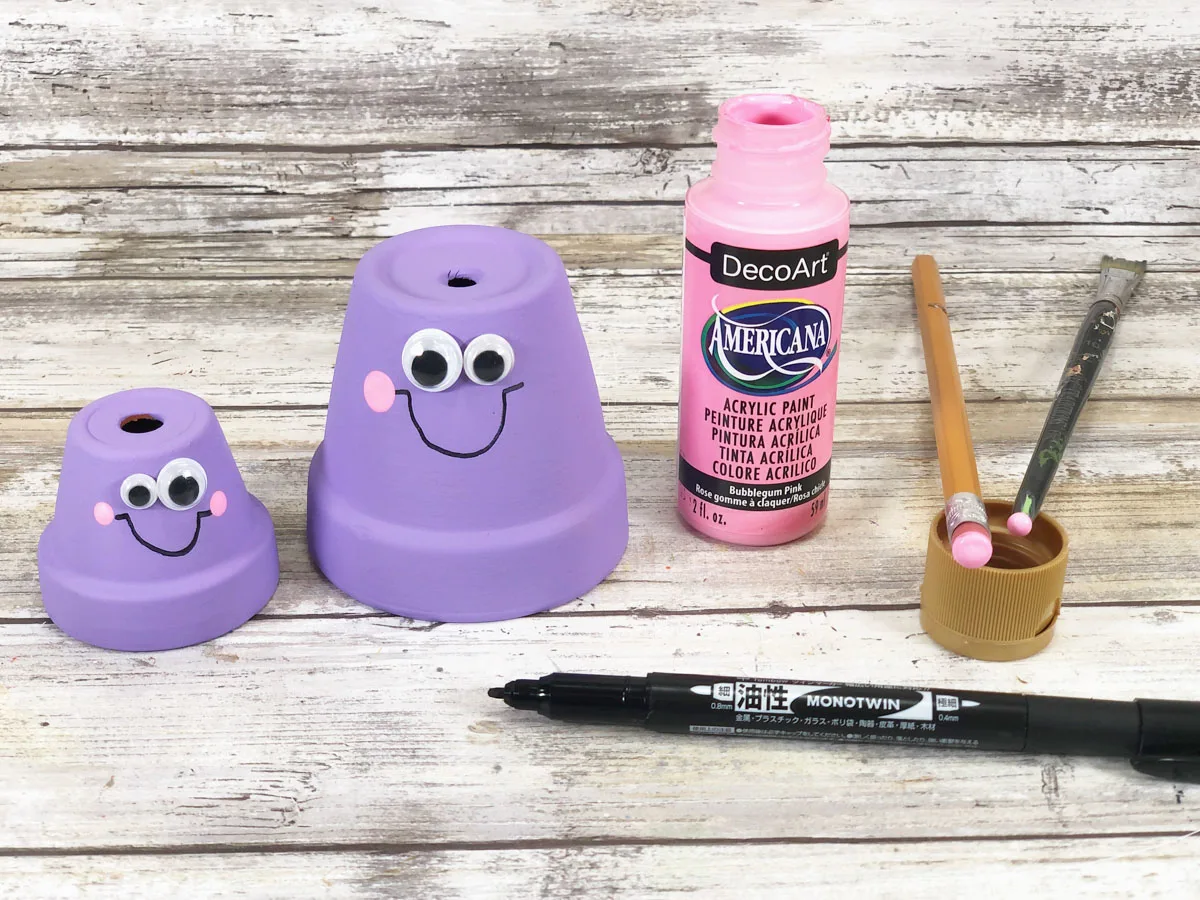 STEP THREE


Cut a 12" blue chenille stem in half and fold both sections in half.


Attach a green pom pom to the cut end of both sets of antennae with a glue gun and glue sticks.


Secure the folded end in the hole in the bottom of the clay pot with a glue gun and glue sticks.




STEP FOUR


Cut one small pink paper doily in quarters and attach two to the back of the Baby Bee using a glue gun and glue sticks.


Cut the second small pink paper doily in half, then cut out a notch to create the Mama Butterfly wings, and then glue two wings to the back of the Mama Butterfly.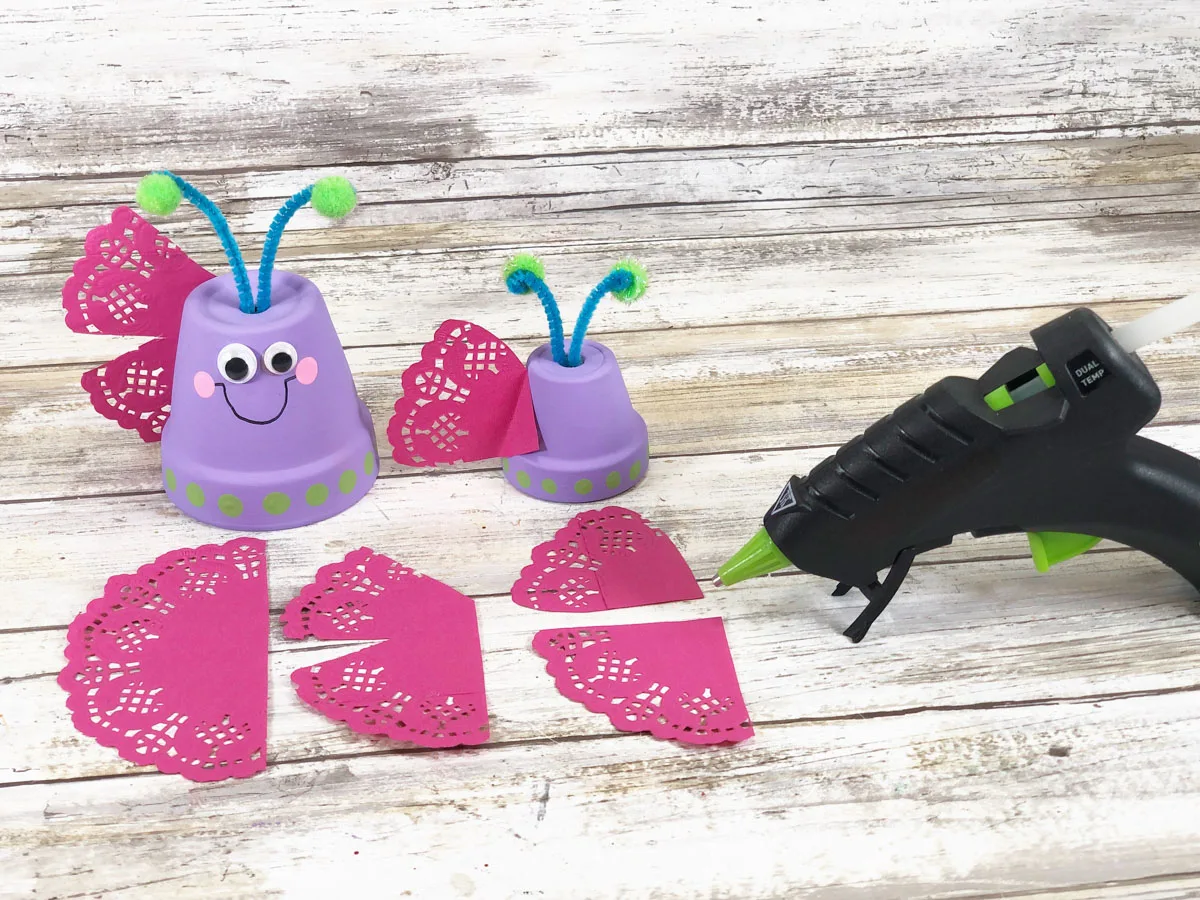 A great family fun craft activity to complete with the kiddos.


The perfect place card for a summer barbecue dinner, fun tag for a summer birthday present, or decoration to gift to a neighbor or co-worker!




Even more cute clay pot crafts!




Want to print or save these clay pot butterfly instructions?