This sweet little Terra Cotta Pot Apple Craft is the perfect little container to show your current, upcoming, or previous favorite teachers just how much you appreciate all that they do. An easy kid-friendly craft idea!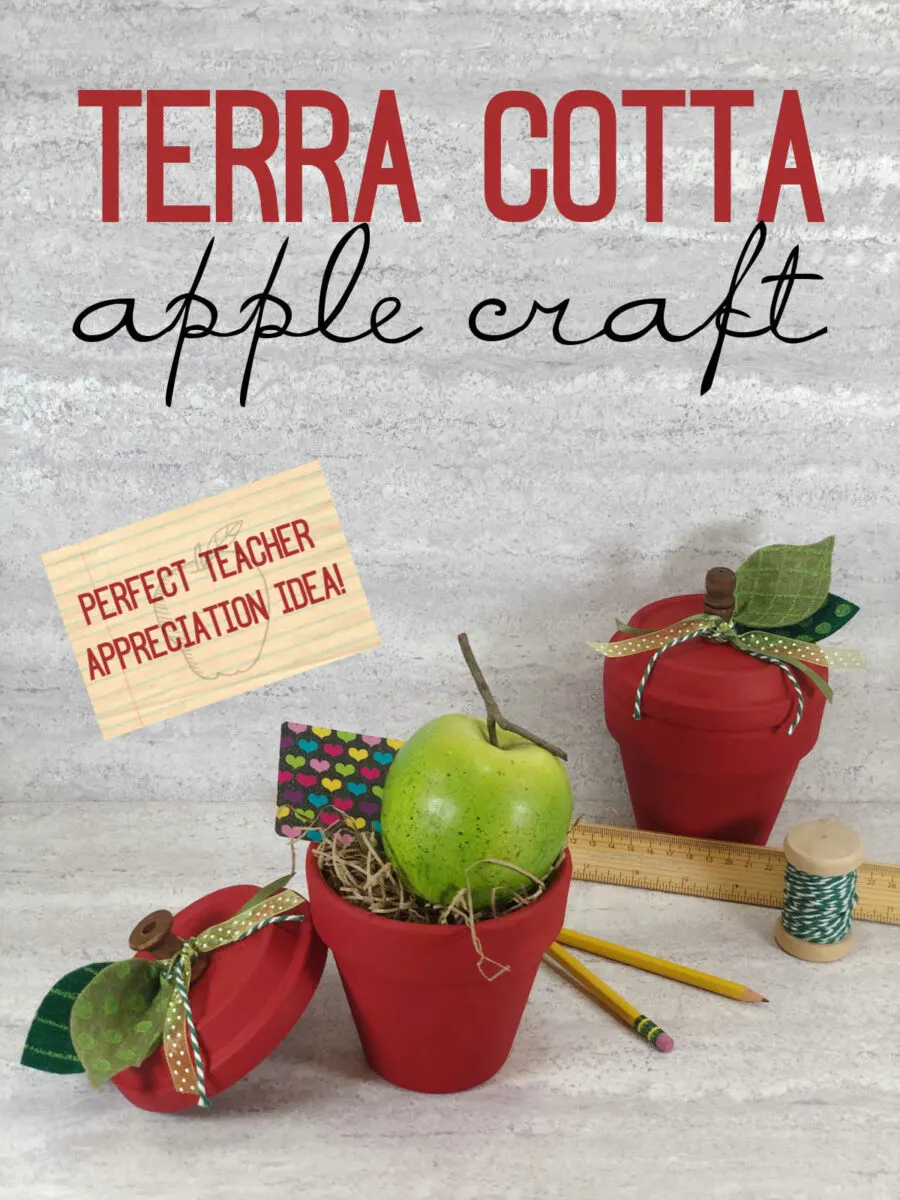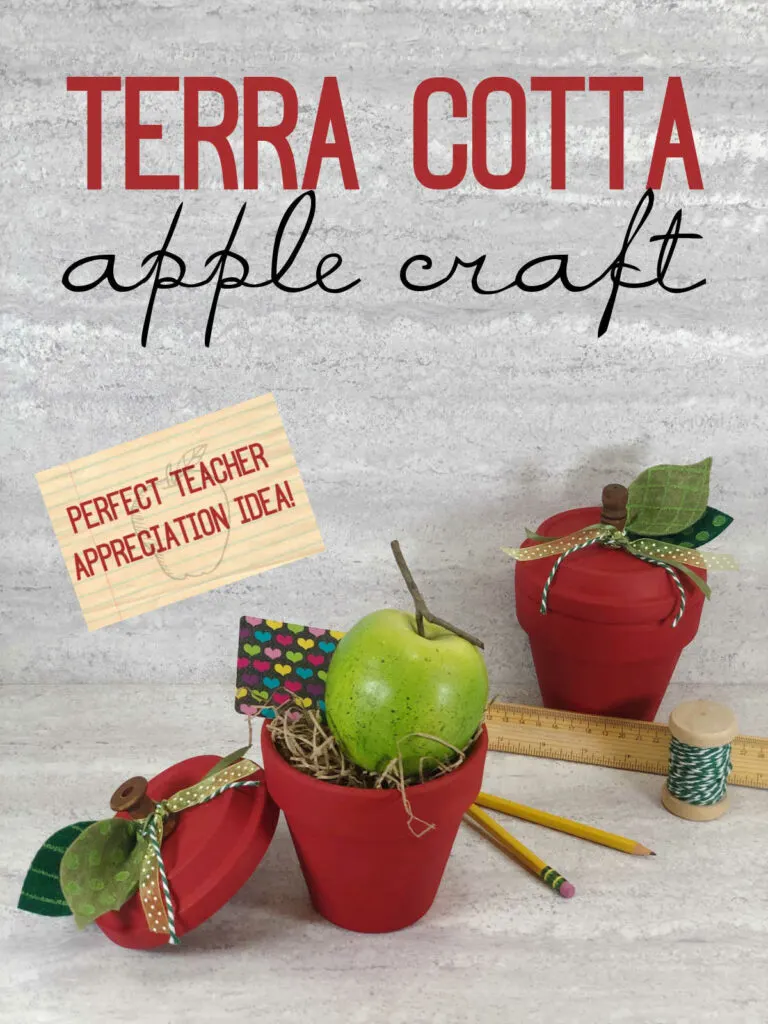 Whether you are heading back to school or ending the year, this adorable clay pot apple makes a great holder for their favorite candies, gift cards, and more.


So if you are looking for a fun, simple, and unique teacher gift idea check out the instructions to create this craft with just a few easy steps.


Why you will love this Terra Cotta Pot Apple Craft


A super cute and inexpensive gift idea to give to teachers at the beginning or end of the school year.
Easy enough for kids to create themselves.


Materials you will need!


Terra Cotta Flowerpots and Saucers – I used 6″ pots and 4″ saucers. You can make them any size you want but be sure the saucer fits on top of the flowerpot like a lid.
Wooden Finial or Spool
Felt Craft Sheets – Olive Green and Dark Green
Acrylic Craft Paint – Red, Bright Green, Dark Brown
Glue Gun and Glue Sticks
Paintbrush
Ribbon Scraps – assorted colors of green
Pencil with a new eraser
Scissors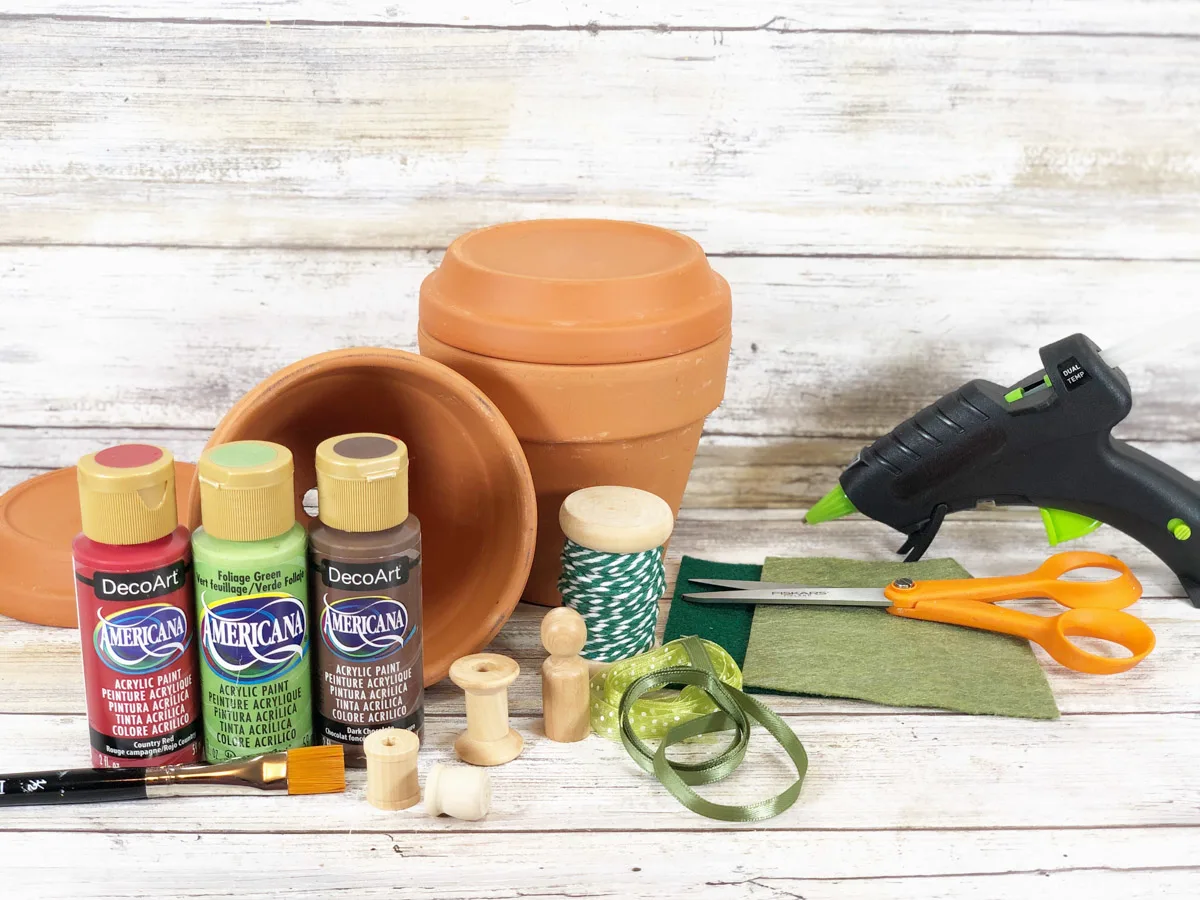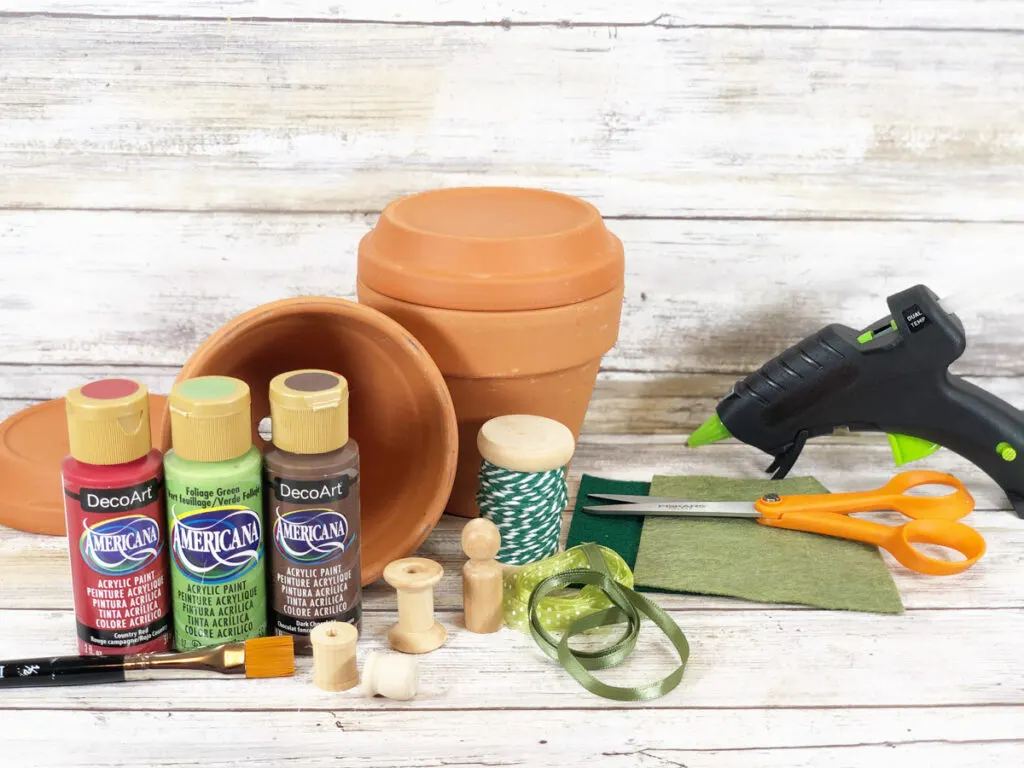 Terra Cotta Pot Apple Craft Tutorial


STEP ONE: To begin, remove the label from the flowerpot and saucer. Basecoat the pot and saucer with red acrylic craft paint. Apply a second coat, if necessary, and then set aside to dry.

The paint will soak into the clay of the flowerpot, so you will need more paint than normal.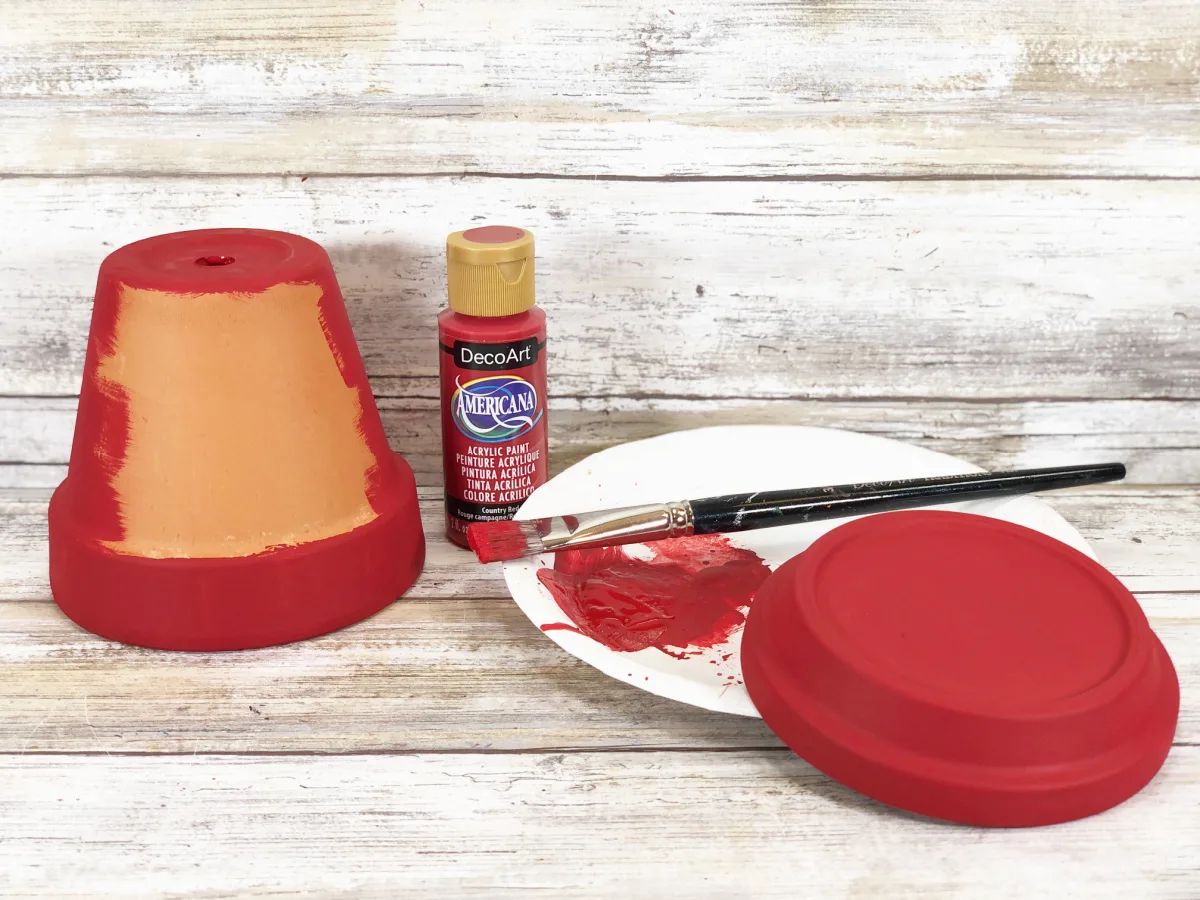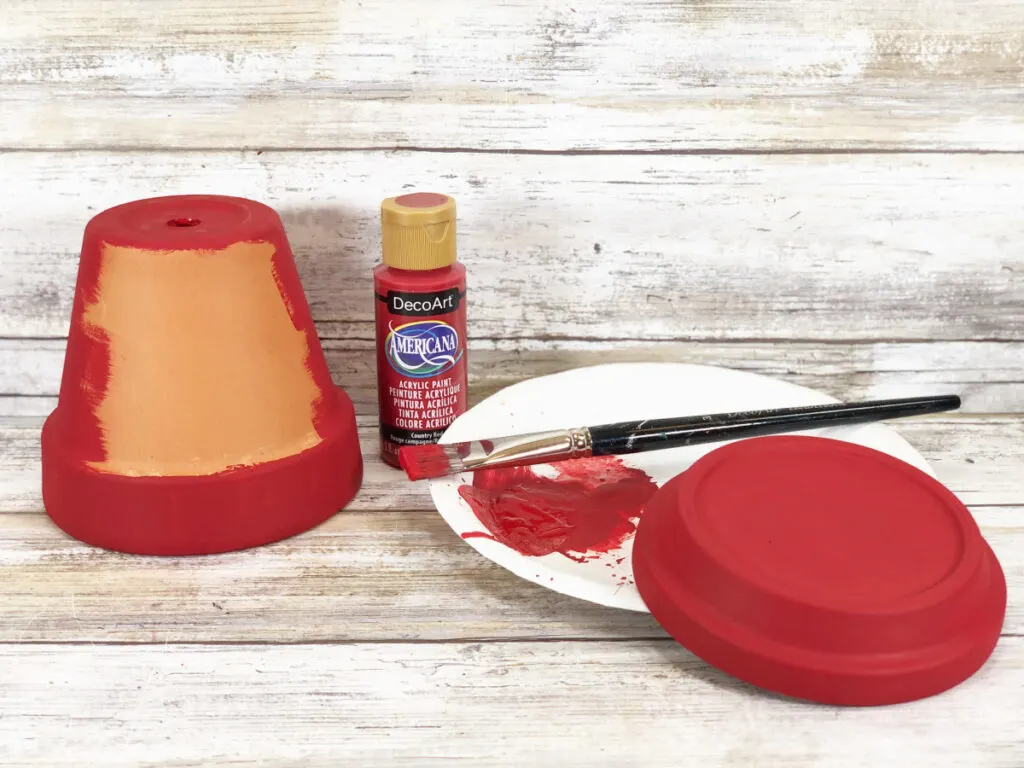 STEP TWO: Cut leaf shapes from olive and dark green felt and then accent with a pattern in bright green acrylic craft paint. Polka dots and plaid are easy patterns to duplicate.

Dip a new pencil eraser in acrylic craft paint and dot it onto the leaf. Use the edge of the paintbrush to create stripes and plaids.

TIP: If you don't have felt you could use craft foam or cardstock.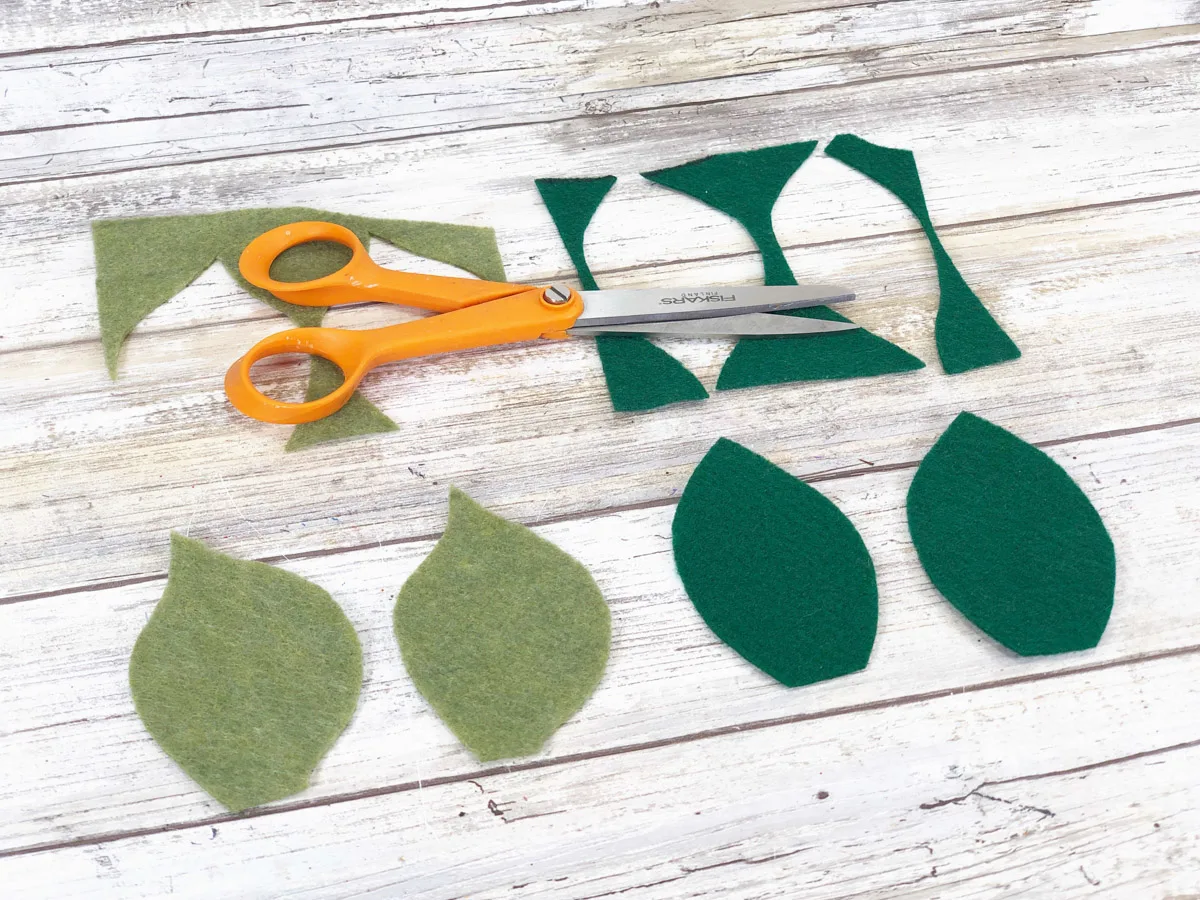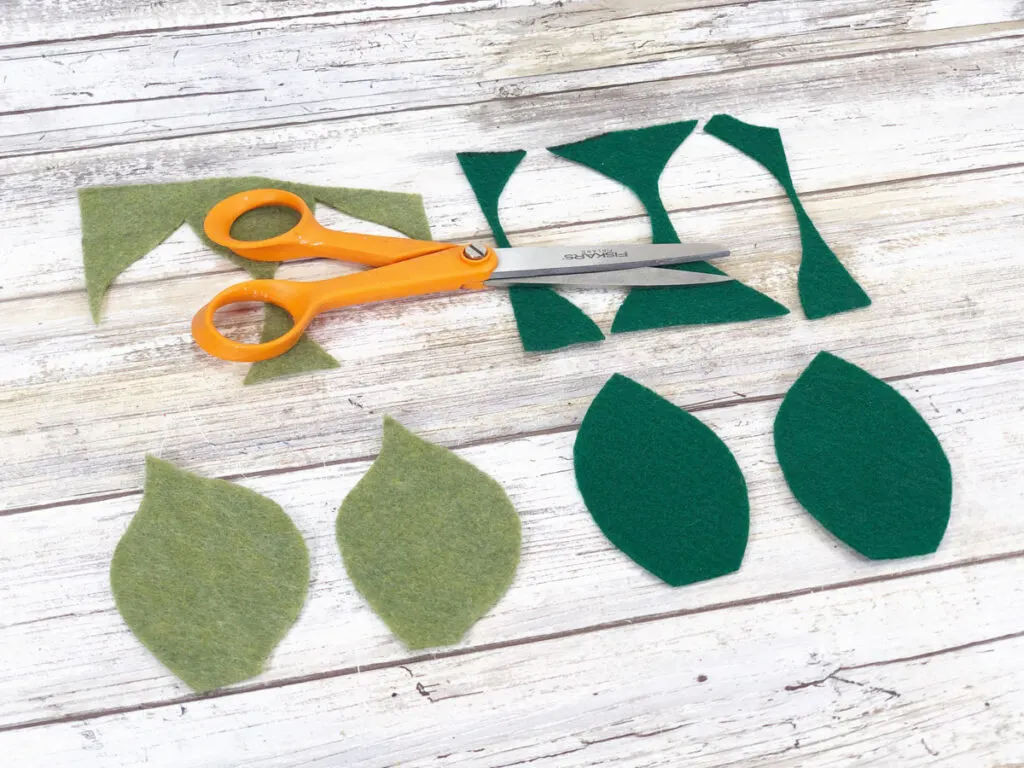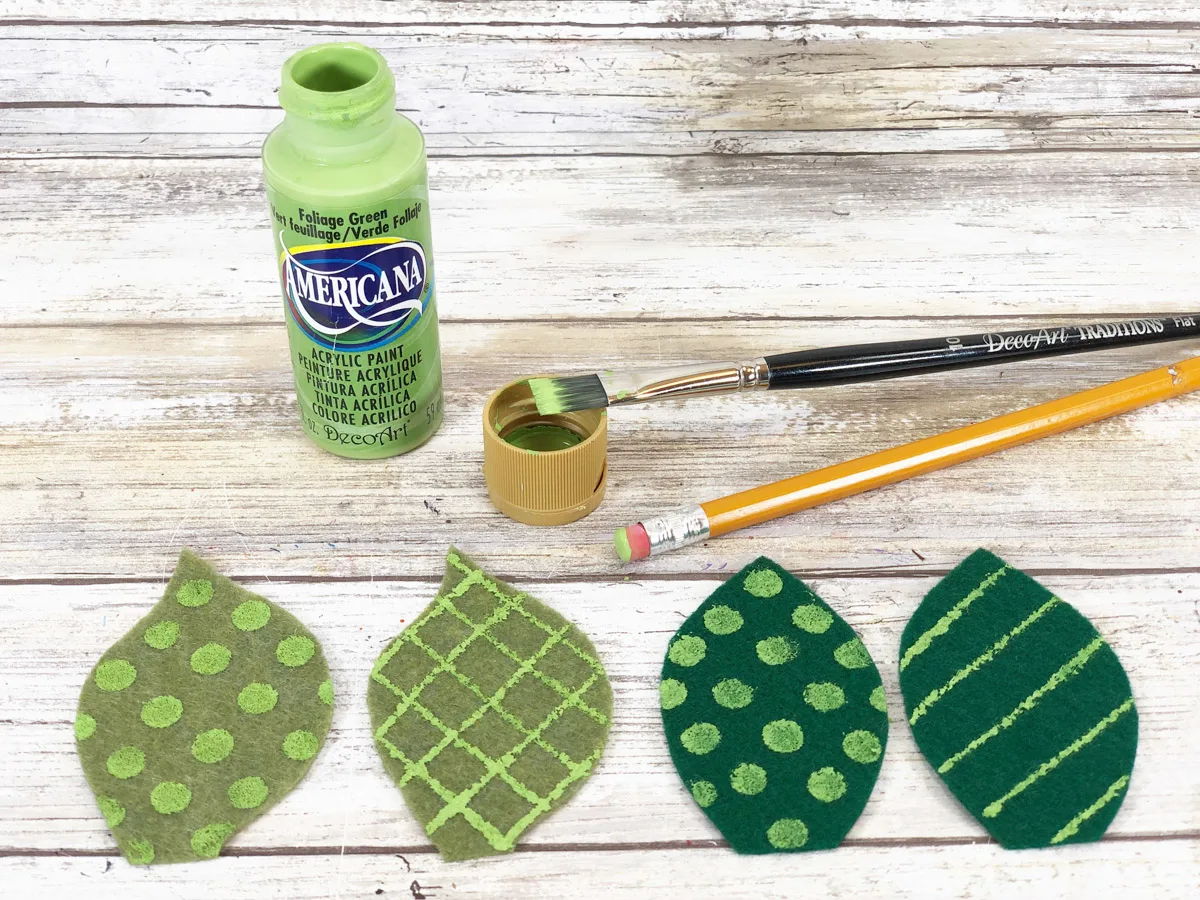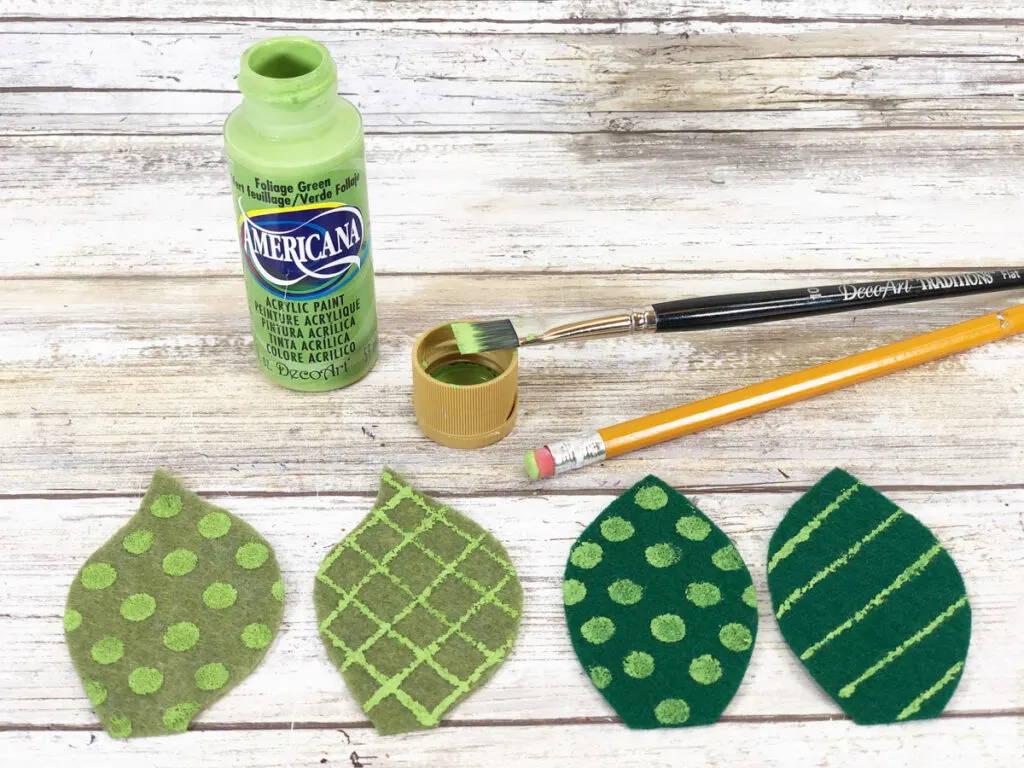 STEP THREE: Basecoat the wooden finial and spool with dark brown acrylic craft paint. Apply a second coat, if necessary, and set aside to dry.

TIP: You can also use a stick from the yard instead of the wooden finial or spool.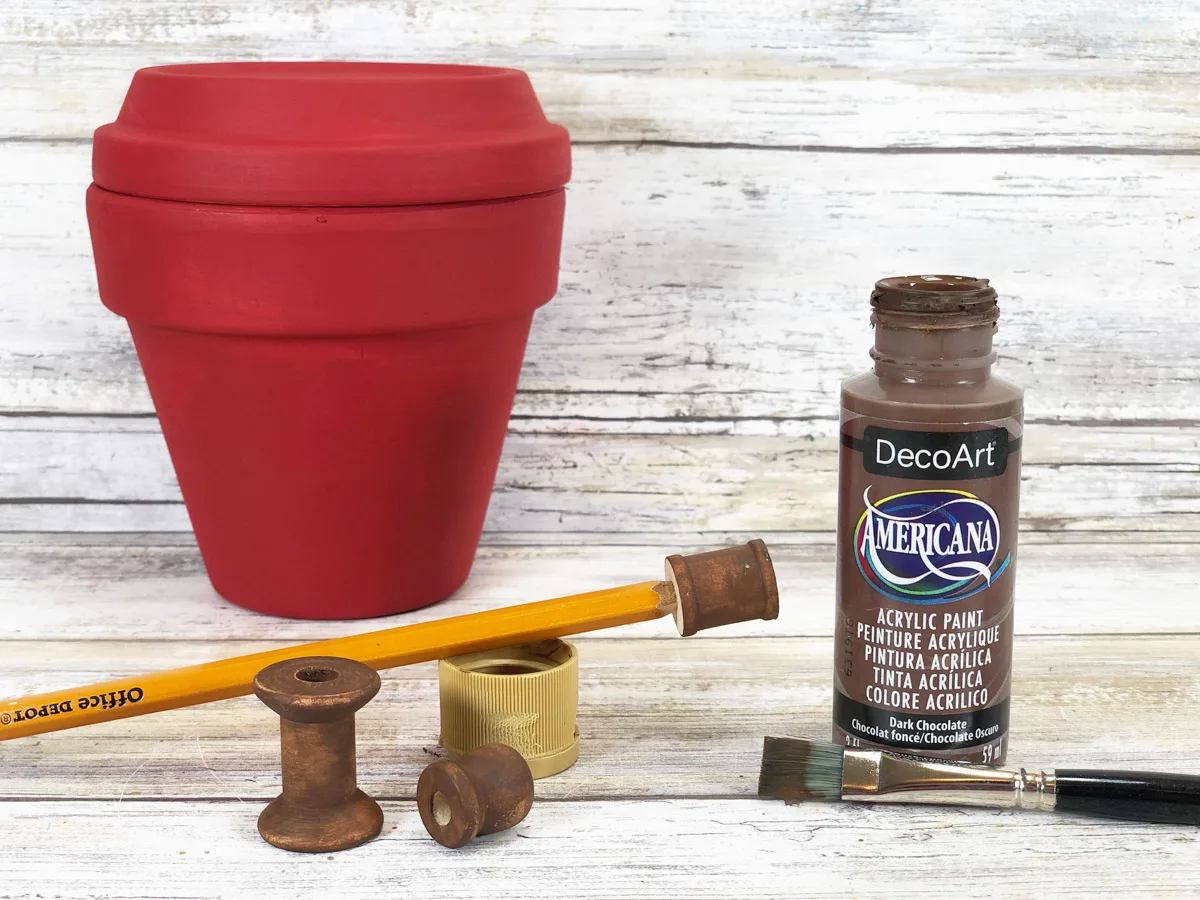 STEP FOUR: Apply a dot of glue from a glue gun to the base of each leaf and pinch to create dimension.

Attach the wooden stem to the top center of the flowerpot saucer with a glue gun and glue sticks. You can also use liquid craft glue, but you will have to wait for it to dry.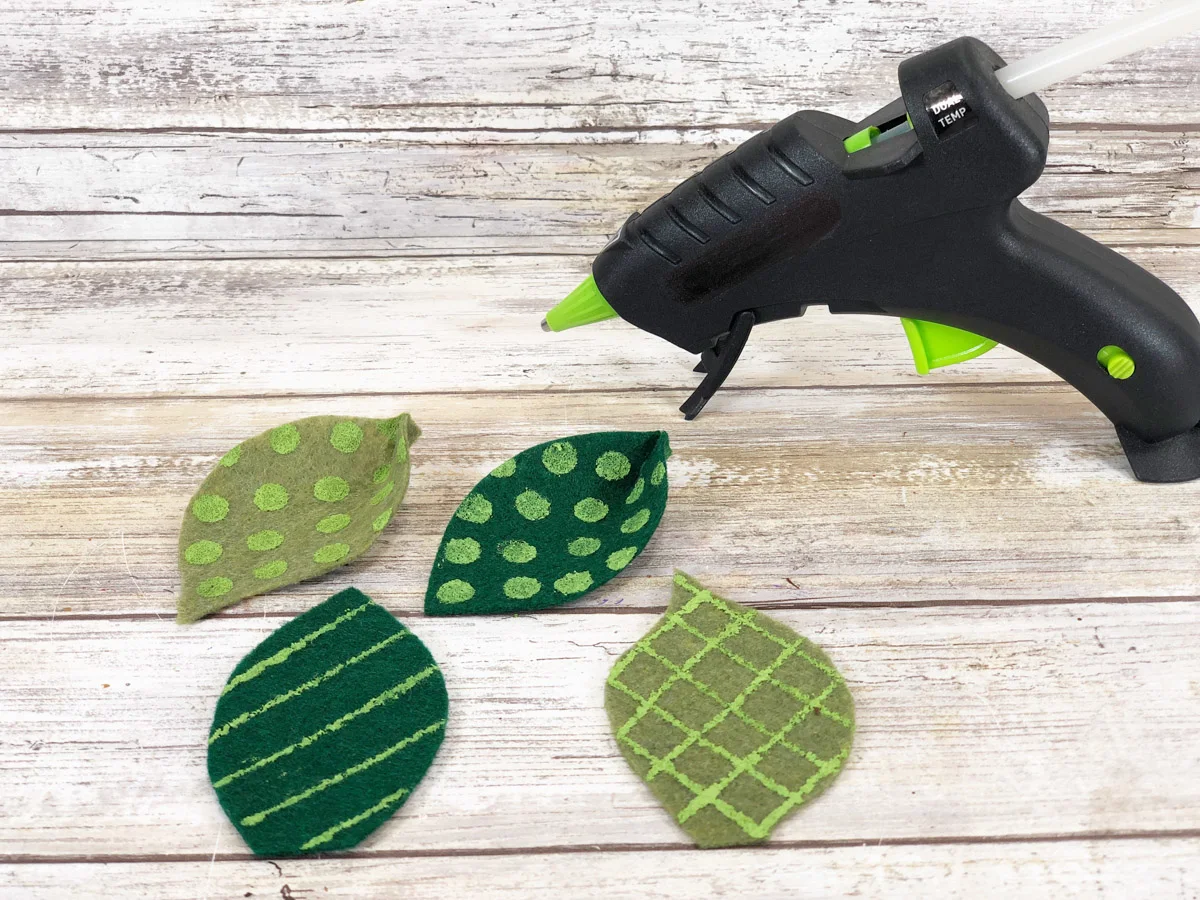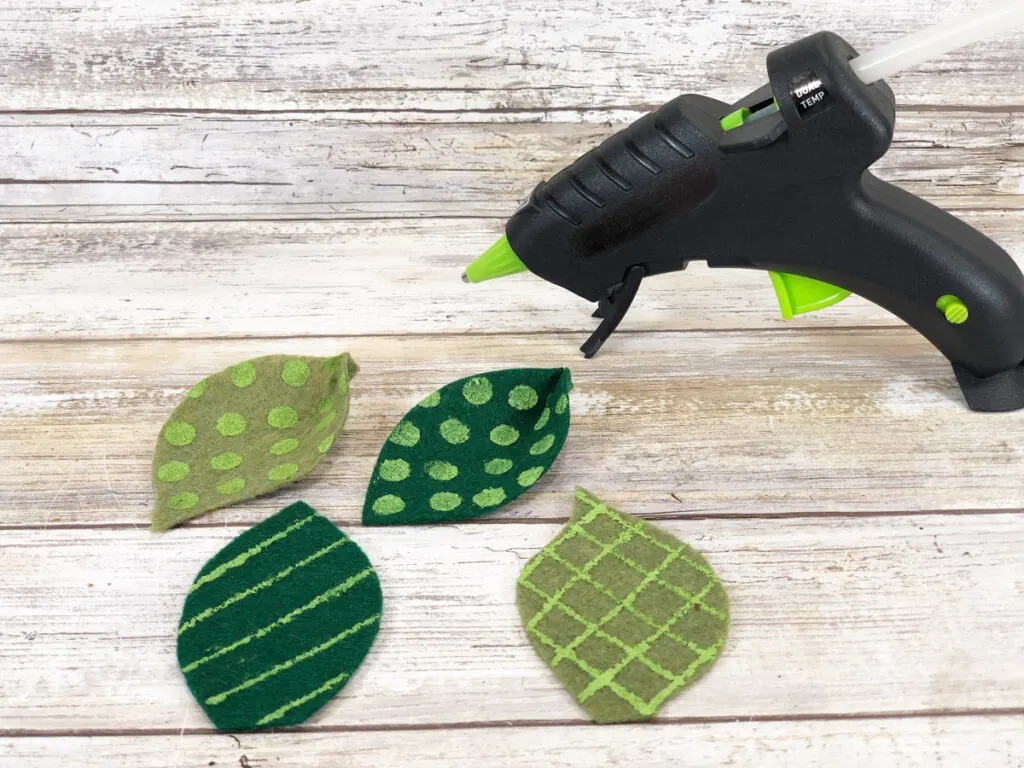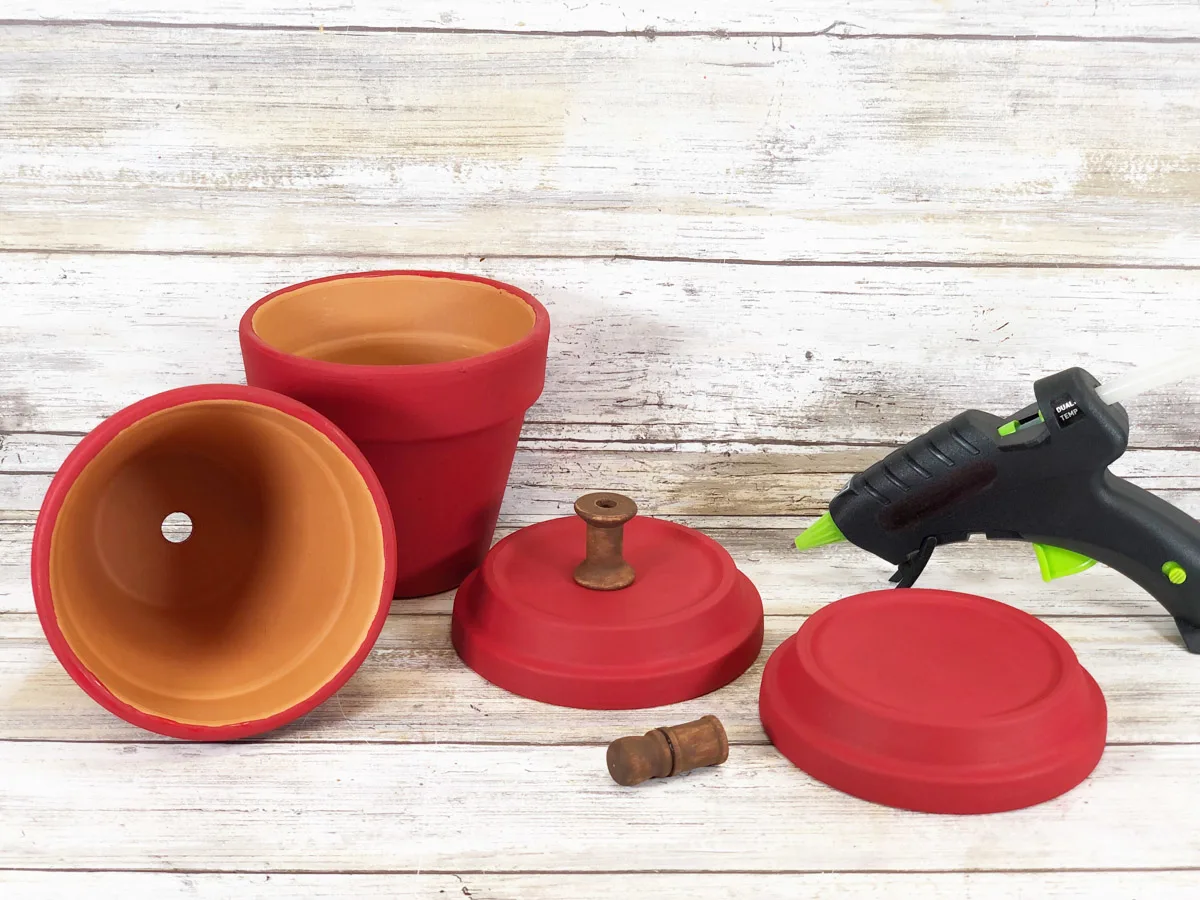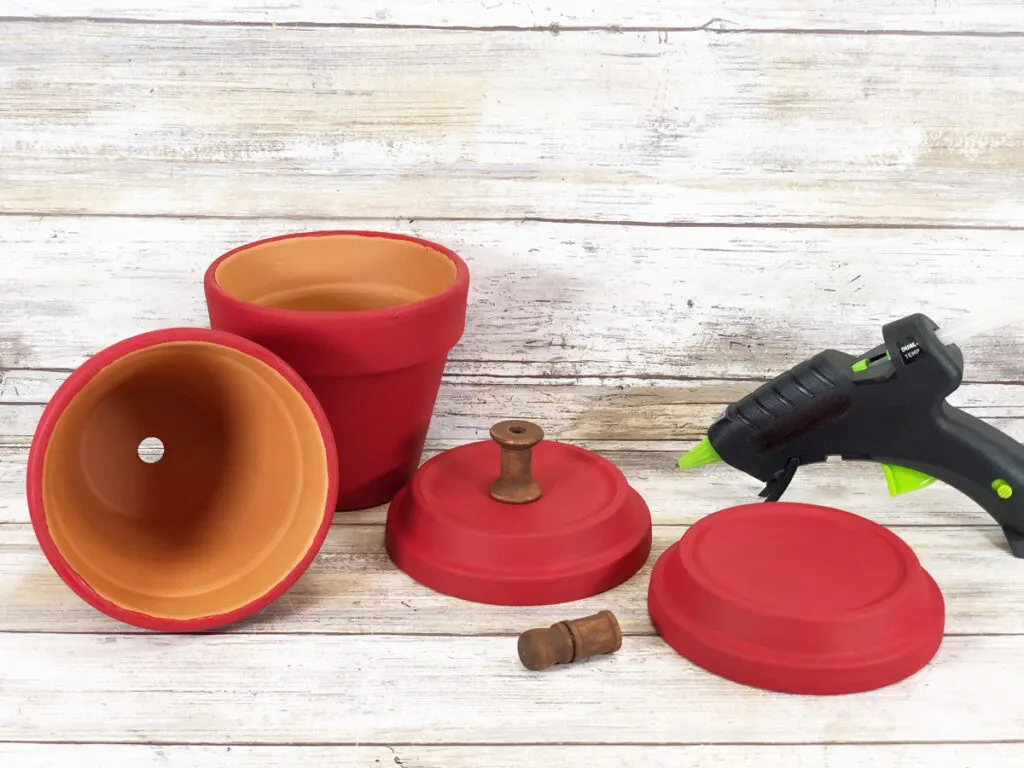 STEP FIVE: Tie assorted green ribbons, trims, and baker's twine to the stem. Trim any long ends with scissors.

Layer the olive green and dark green leaves together, and then attach them to the base of the wooden stem using a glue gun and glue sticks.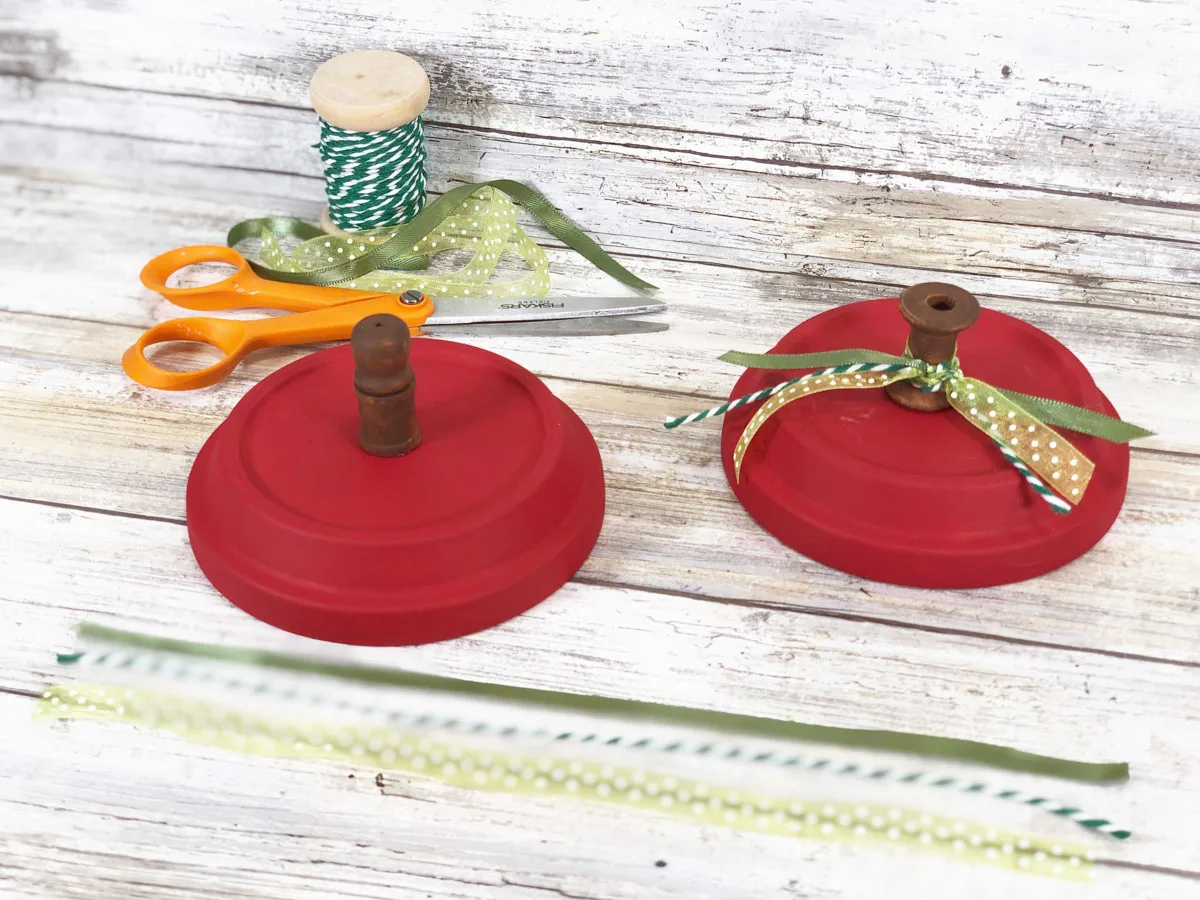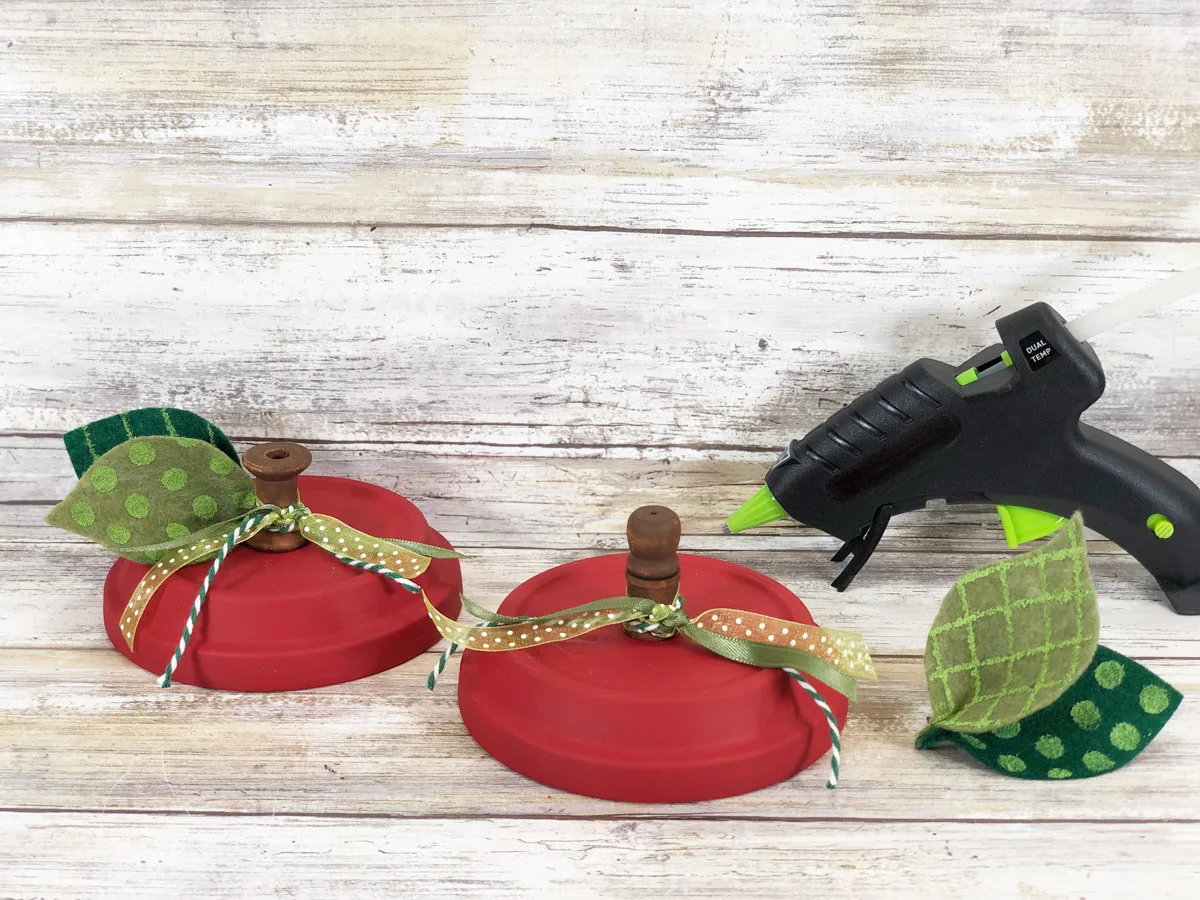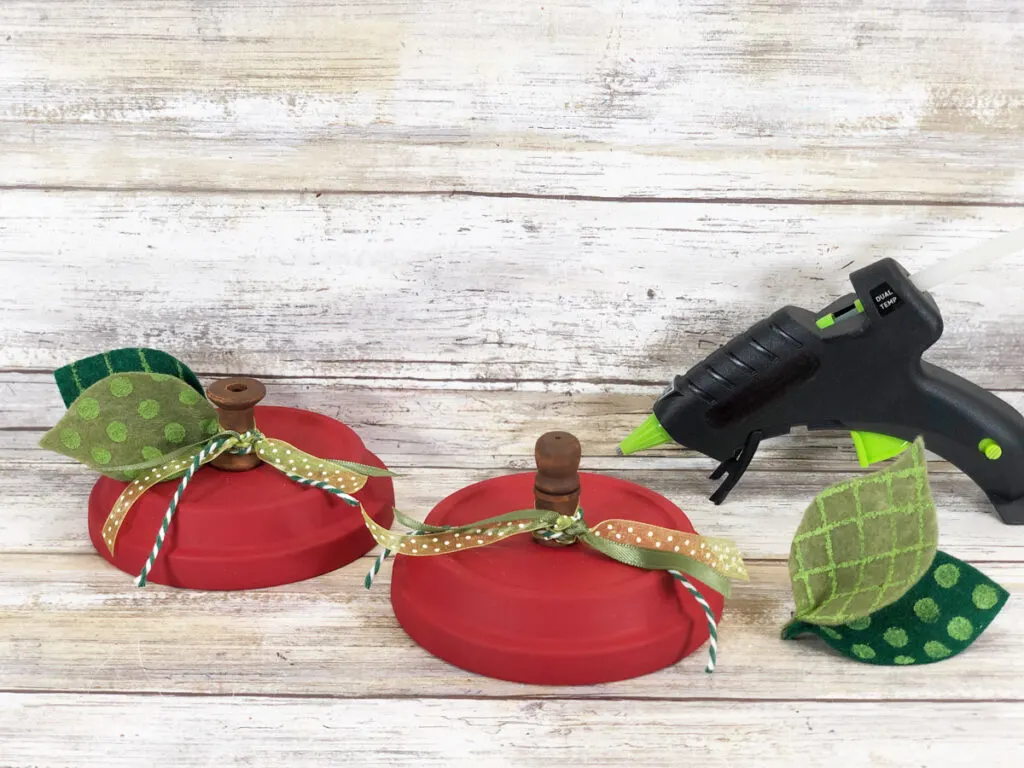 Now you can fill this cutie Terra Cotta Pot Apple Craft with tissue paper or paper shred, candy, and a gift card. Whatever your kiddo's teacher(s) love, the possibilities are endless!

A gift card to the grocery store or Amazon would be thoughtful and something they can always use for personal or school-related items.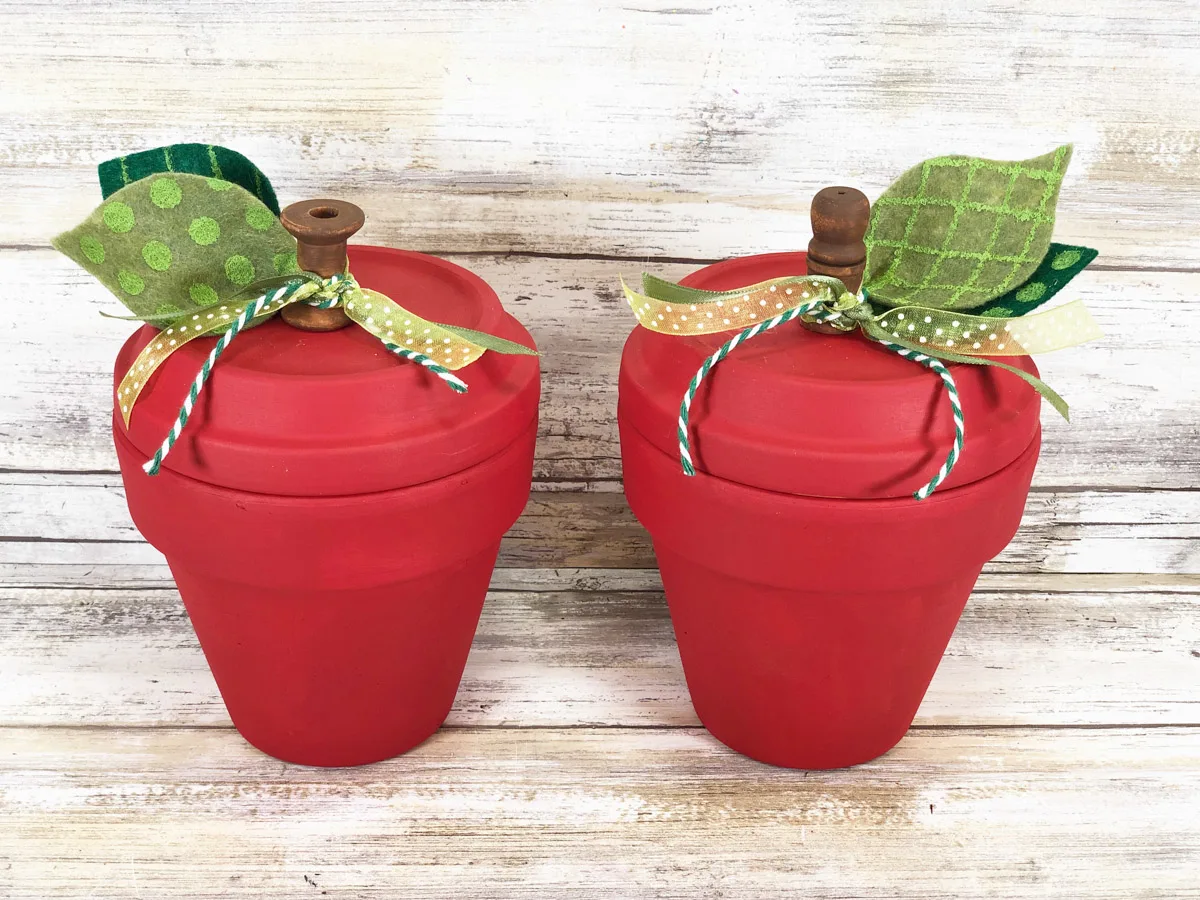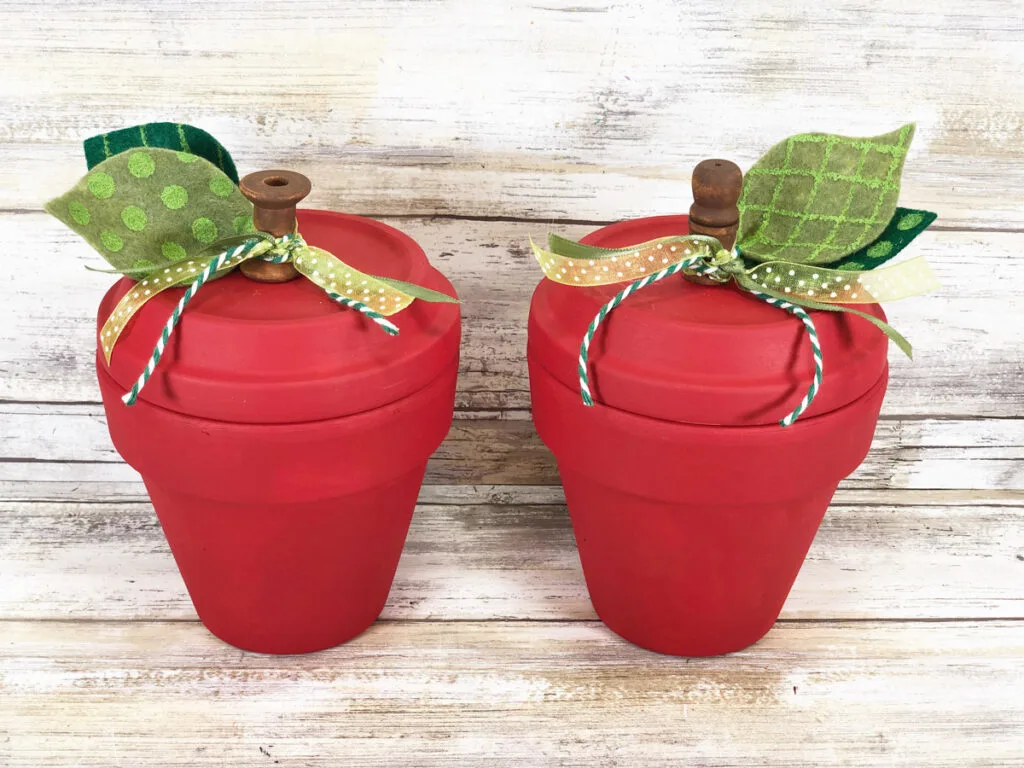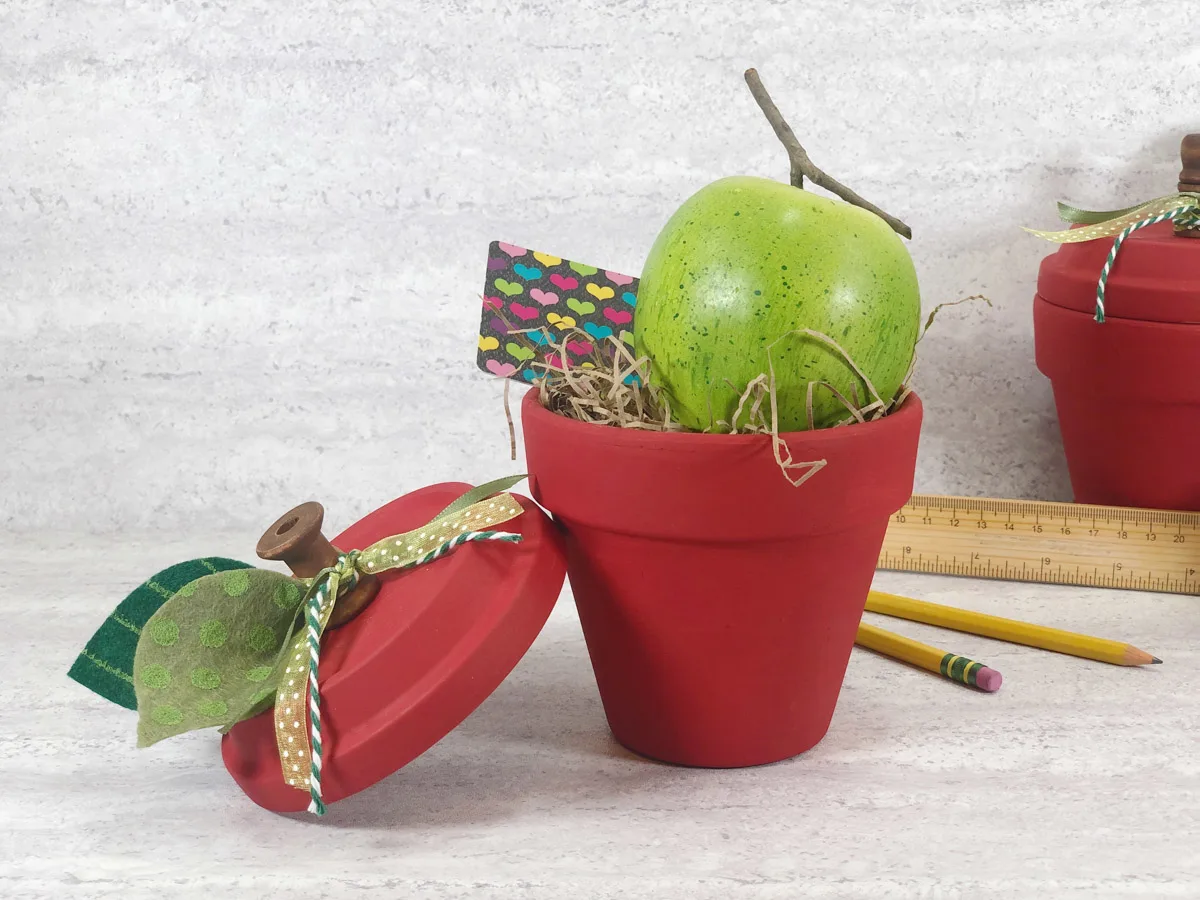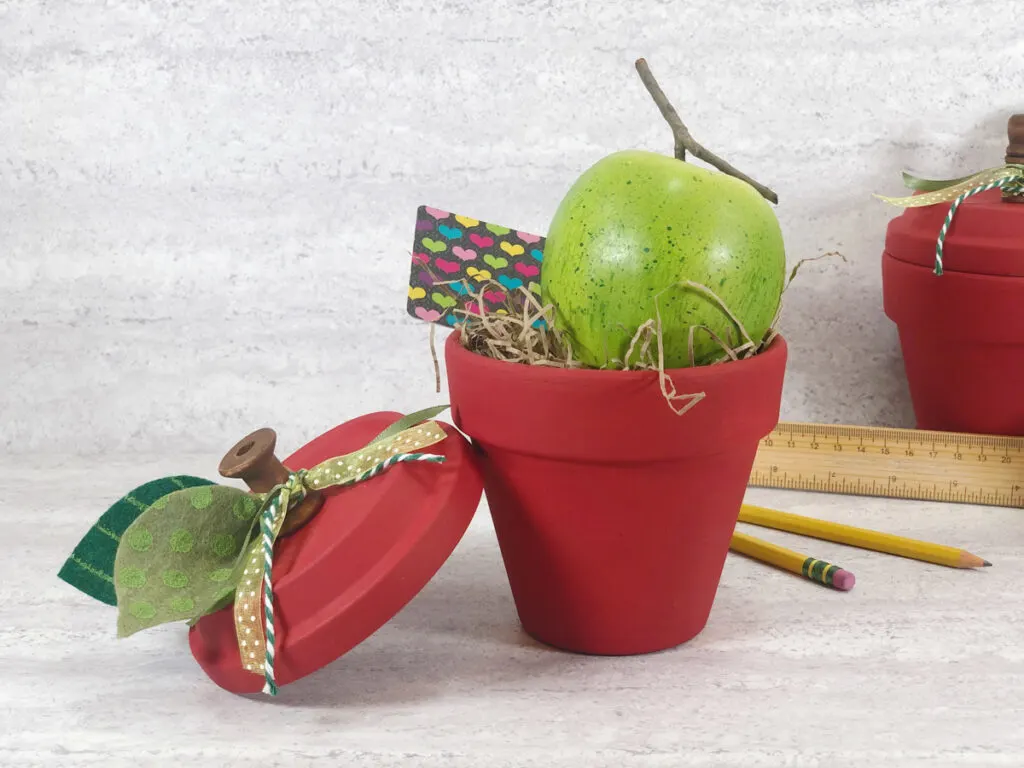 Be sure to pop over and check out these other fun clay pot crafts you don't want to miss!


Want to print or save this tutorial?