This easy butternut squash soup recipe is comfort in a bowl! Infused with thyme, nutmeg, and cinnamon, this elegant spice combination pairs perfectly with roasted squash and garlic.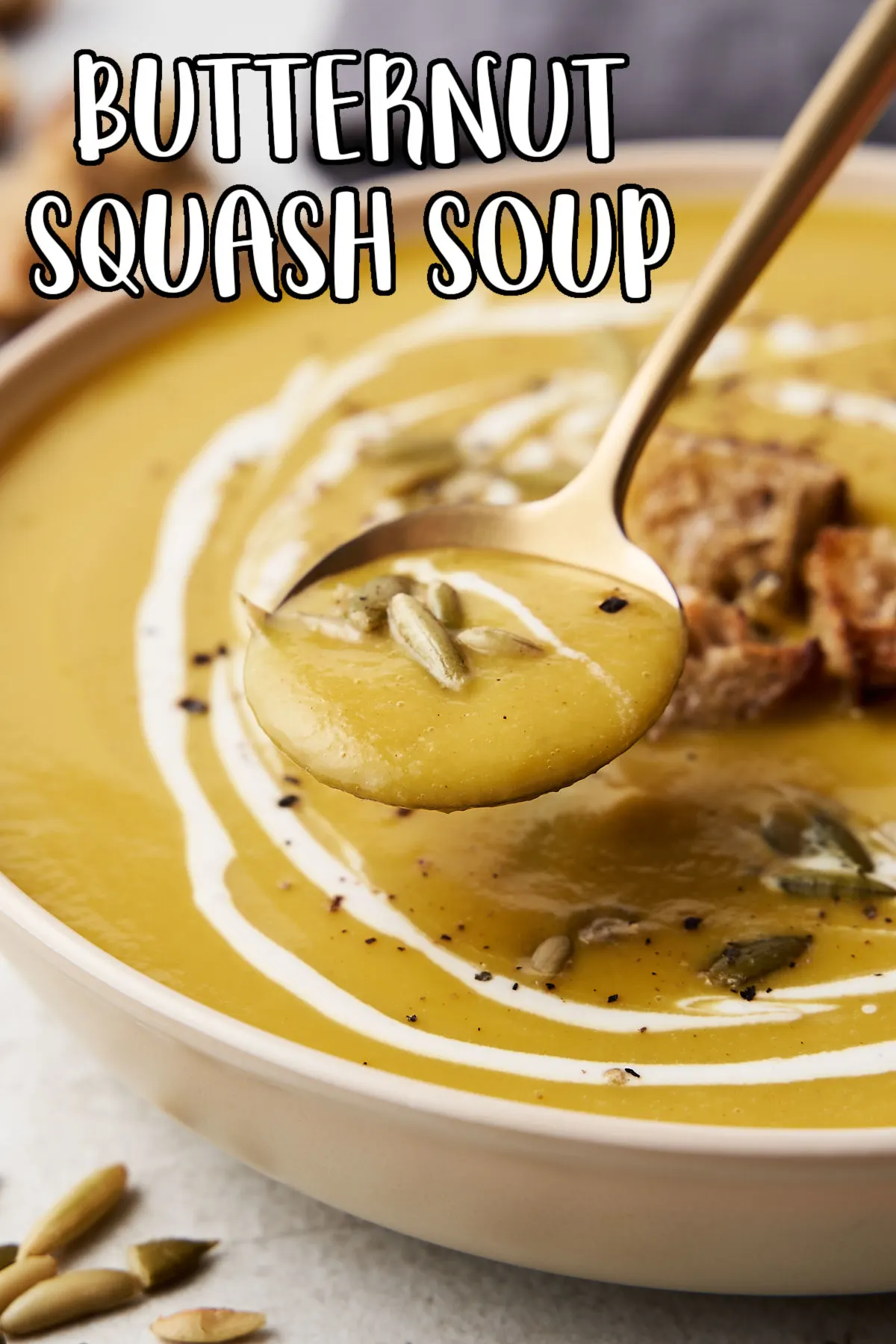 Warm up with a hearty bowl of this butternut squash soup that is super creamy and full of delicious cozy fall flavors.


Serve it on its own or with your favorite sandwich for an easy and comforting fall meal, works as a perfect addition to your holiday menu too.




Brush both sides of the squash with 1 tablespoon of olive oil, then season with salt and pepper.




Flip the squash over and roast for 45-50 minutes, or until tender.


Remove from the oven and let cool for 5-10 minutes, or until you are able to handle it.




Roast the onions for 13-15 minutes, or until tender and golden.


Leave the garlic in with the roasting butternut squash, or until the garlic cloves are tender and golden.




How to assemble the butternut squash soup


Scoop the squash flesh away from the skin, then add it to a high-speed blender or food processor. You could also use a large soup pot and an immersion blender to mix the ingredients together.


Peel the garlic cloves, and add them with the onions to the blender as well.


Pour in 2-3 cups of vegetable stock, and mix on high until smooth.




Transfer the soup to a stockpot, then add in the rest of the vegetable broth and cream.


Simmer until it reaches your preferred temperature and consistency.




Taste and adjust the seasonings to your liking. Serve immediately and enjoy!


This soup recipe is super versatile and can be applied to all kinds of vegetables. Simply replace the butternut squash with pumpkin or other winter squash varieties.