This thick and super creamy pumpkin soup instant pot recipe is a traditional classic fall favorite.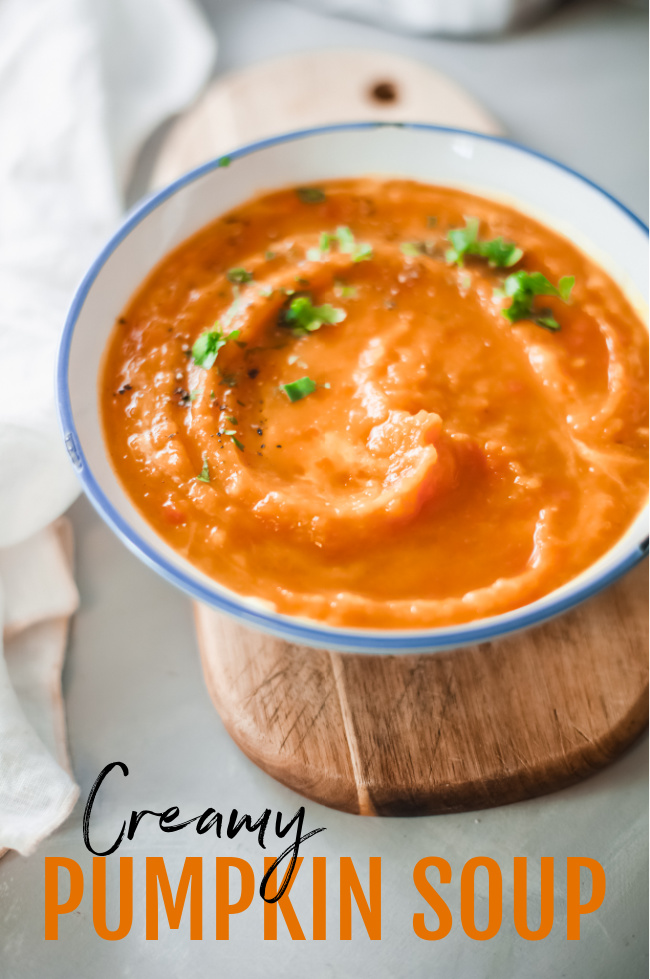 Pumpkin is made by combining the meat of a blended pumpkin with broth or stock. It can be served hot or cold and is a popular Thanksgiving dish in the United States.


This dreamy soup recipe is so easy to make and perfect for enjoying on a cold day.


Warm, full of seasonal flavor, rich and satisfying to beat: this creamy pumpkin soup is everything you want in a vibrant fall dish. Plus, it's pretty healthy too!


Ingredients you will need:

3 cups pumpkin, diced (you can sub pumpkin puree, see additional notes)
3 Carrots, chopped
1 Onion, chopped
1 Garlic clove, minced
2 Tbsp olive oil
3 ½ Cups broth
½ Cup heavy cream, (you can sub for sour cream or coconut cream)


How do you make creamy pumpkin soup from scratch?


Start by prepping all your ingredients as the pumpkin, carrots, onion and garlic needs to be diced, chopped, or minced.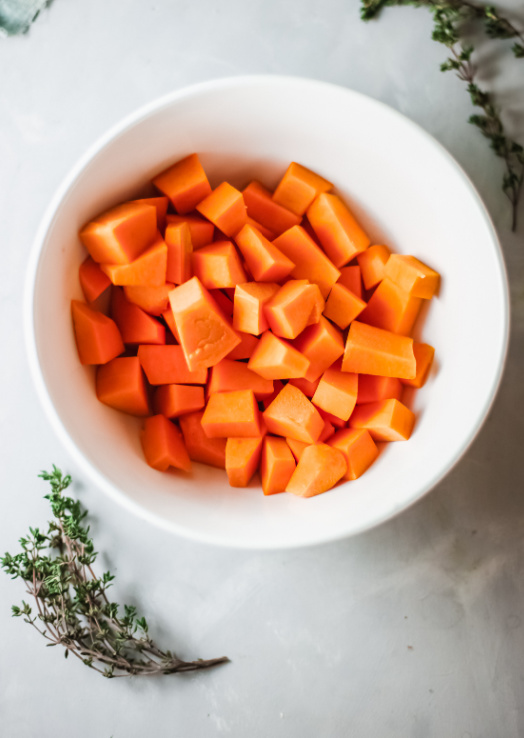 Place all the ingredients except for the heavy cream into the Instant Pot. Close the lid and vent and set on high pressure for 13 minutes.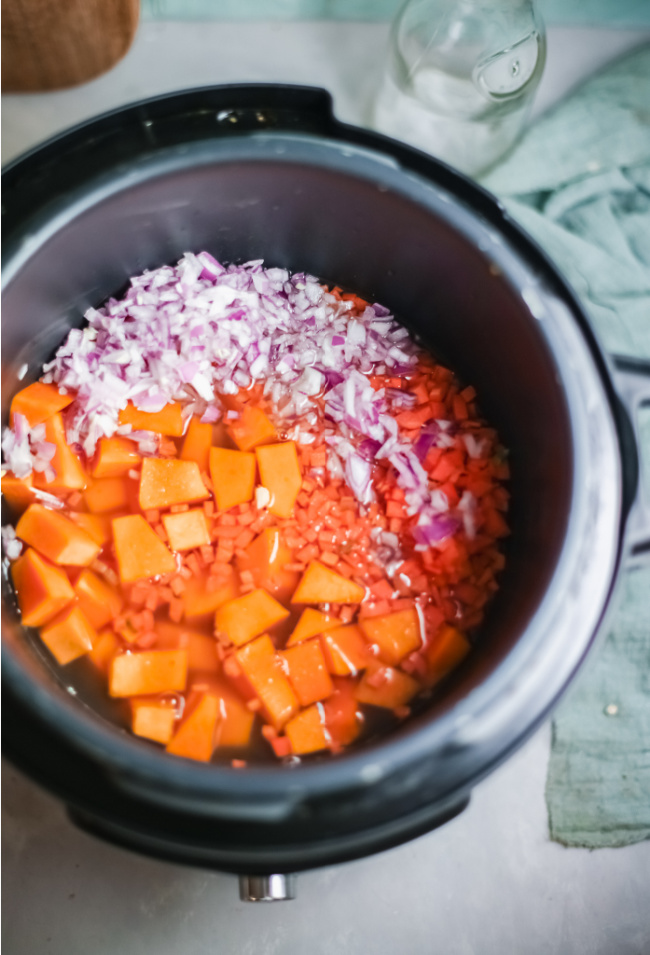 Manually release steam and open the lid and vent.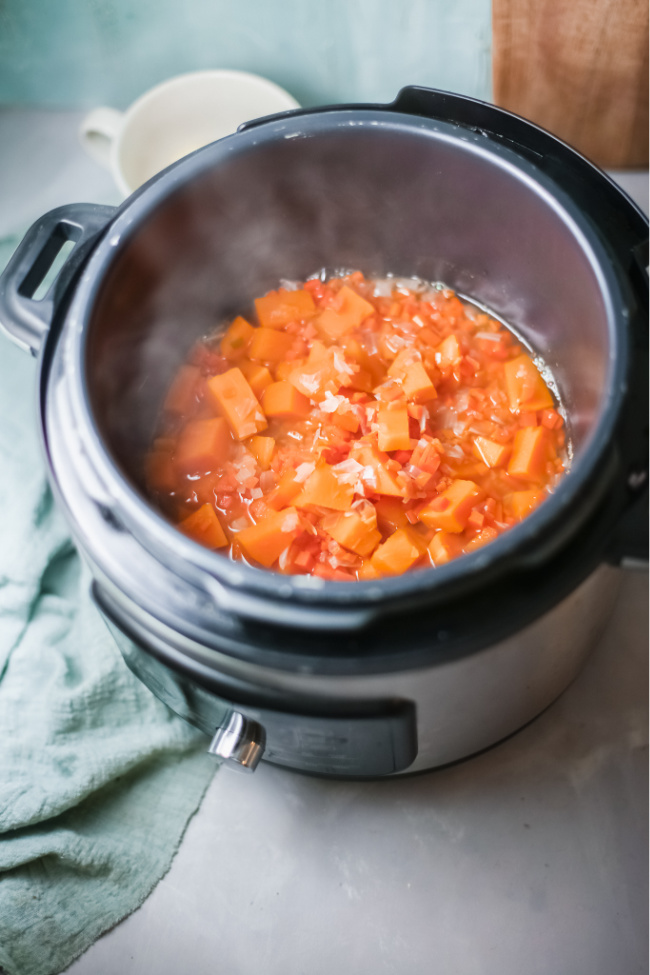 With the help of an immersion blender puree the soup.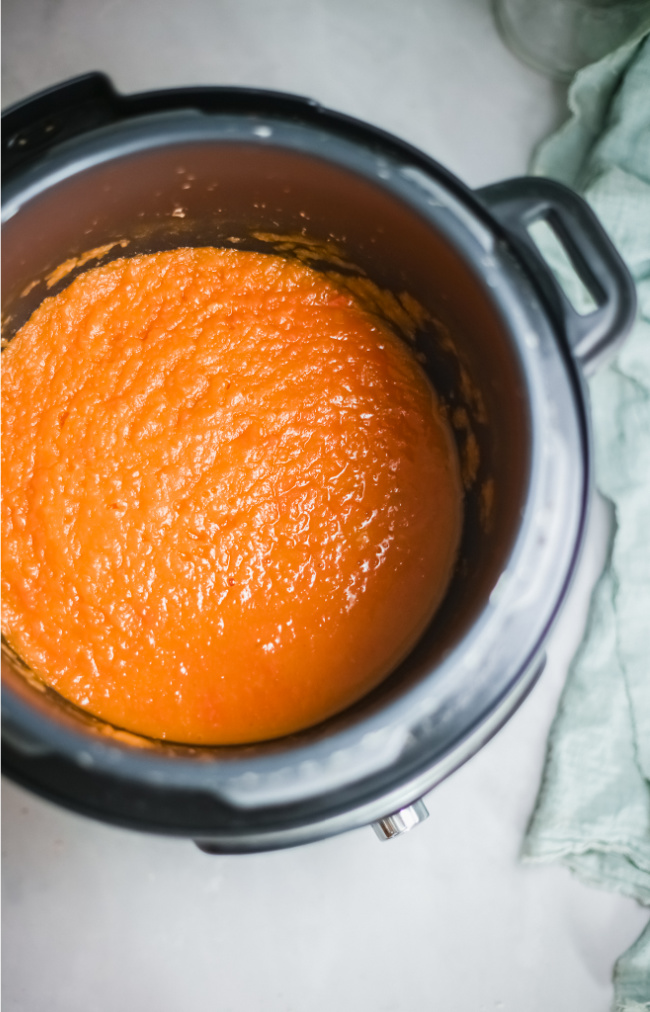 Stir in the heavy cream and serve in bowls.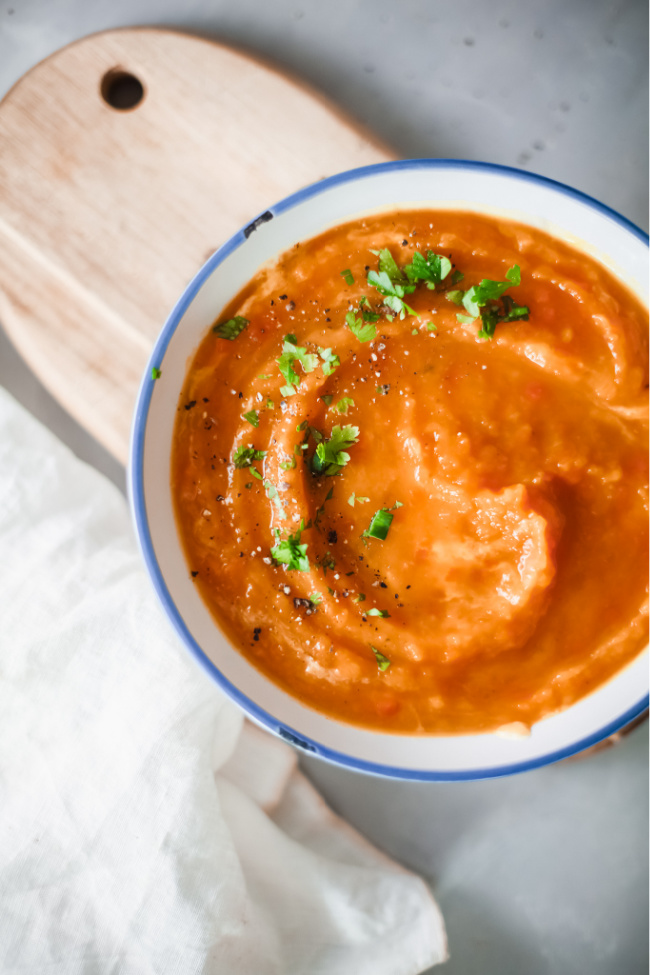 Additional Notes:


You can serve this creamy pumpkin soup with sour cream on top, parmesan cheese, green onion, or a crack of pepper. There are lots of different ways to make it your own.

This soup lasts refrigerated for around 3 days. I usually make a large batch to have enough soup for a couple of days at a time.

You can use pumpkin puree instead of pumpkin. Cook it for 9 minutes instead.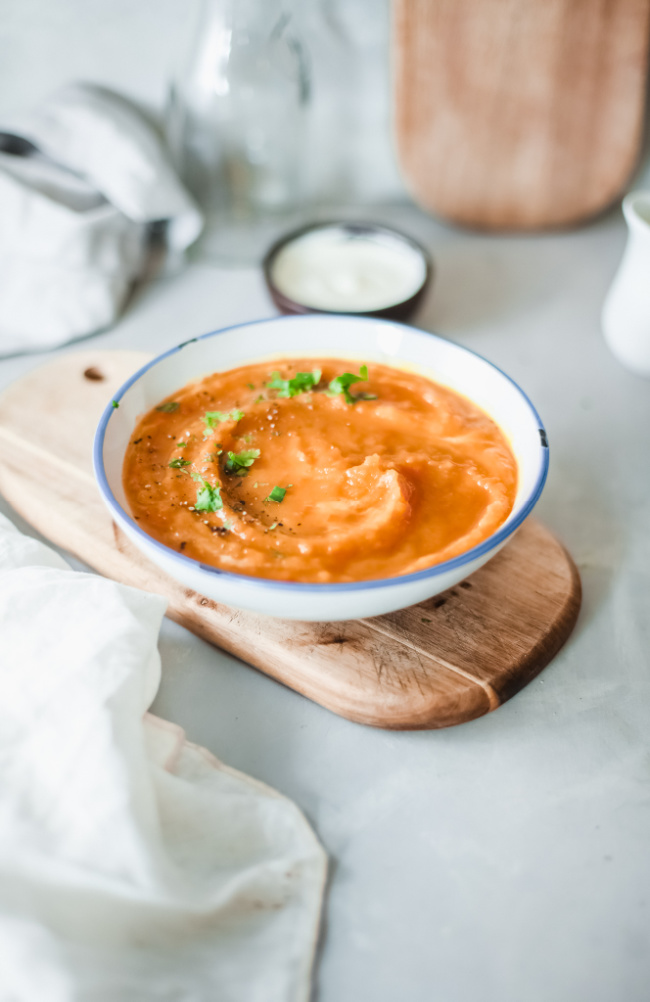 What goes well with pumpkin soup?


Warm salads pair nicely with cold-weather soups. There is also nothing more delicious on a cold night than a hot bowl of soup with fresh-from-the-oven rolls or biscuits. Yum!


EVEN MORE DELICIOUS PUMPKIN & SOUP RECIPES!


Want to print this Creamy Pumpkin Soup Instant Pot Recipe?