An easy Taco Soup recipe that is healthy, quick, and tasty. It requires only 20 minutes in the Instant Pot to be ready for dinner.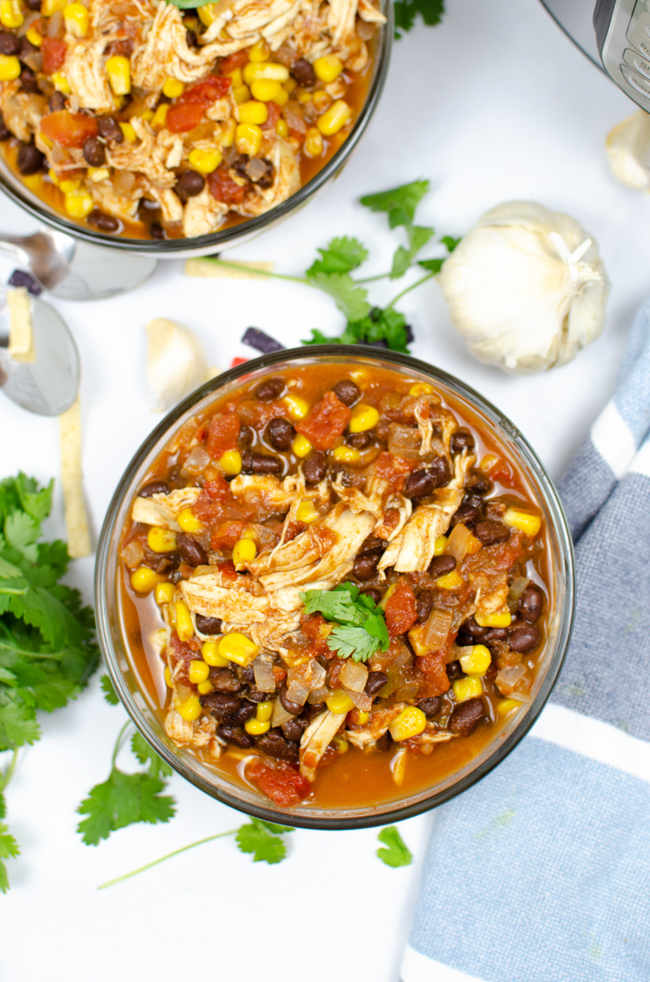 Like the homemade chicken noodle soup, this chicken, taco soup is another one of our go-to family favorites in the wintertime.


This soup is loaded with bold flavors and is so quick to make in the Instant Pot which makes it perfect for a busy night. If you have the extra time on hand or want to start it early you can certainly cook it in a slower cooker or dutch oven as well.


One of the other favorites about this taco soup recipe is that you can easily customize it to your family's tastes.


You can switch out the chicken for ground turkey or ground beef, or change out the spices to suit the tastes to make it the best ever for your family.


Taco Soup Ingredients:


2 boneless, skinless chicken breasts
2 10oz cans Rotel
2 tbsp taco seasoning
1 tsp cumin
1 small onion, chopped
1 15.5oz can seasoned black beans, drained
1 8oz can tomato sauce
10oz bag frozen corn
1 tsp chili powder
½ cup water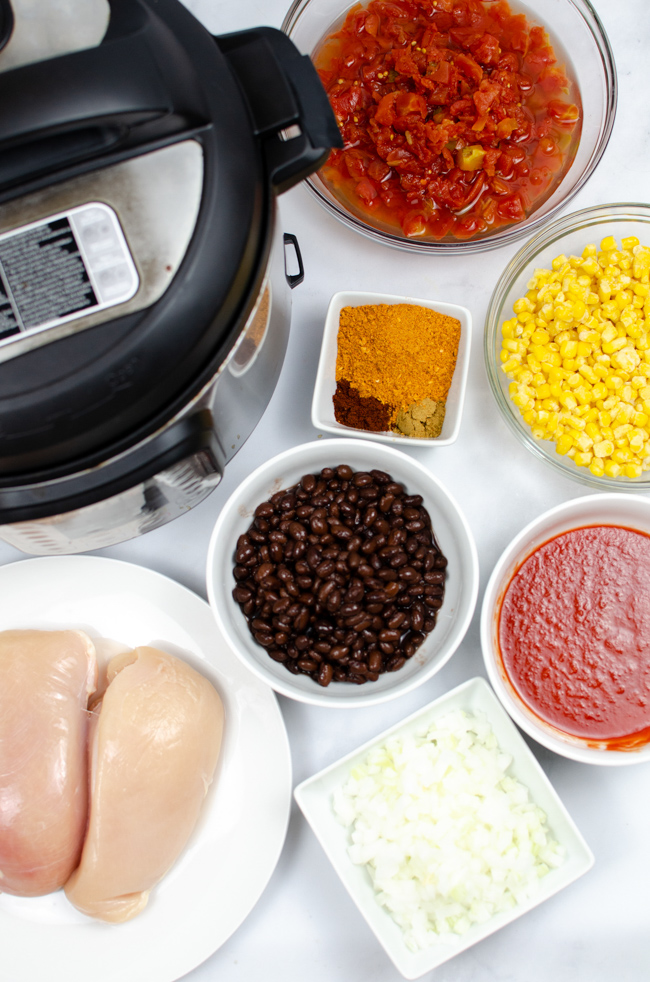 How to make Chicken Taco Soup Recipe with Rotel and Black Beans


Add all of your ingredients to the Instant Pot. Give it a good stir to make sure that everything is well incorporated.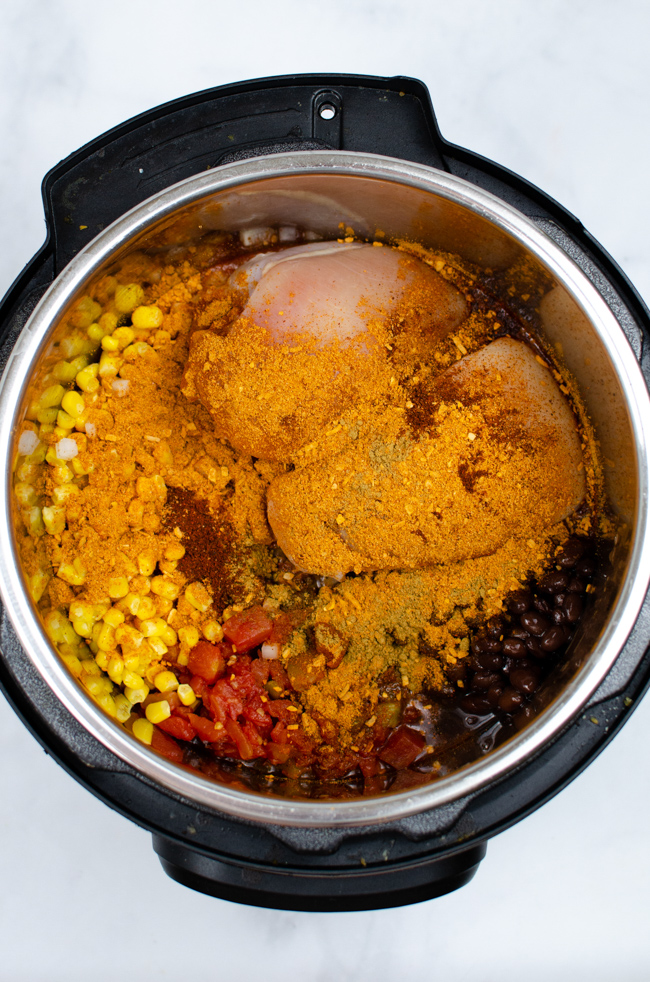 Close the Instant Pot on your lid by twisting it closed. Close the valve to seal the pressure by pushing the valve away from you.


Set your Instant Pot to high pressure for 10 minutes. After that has completed, do a quick release by pulling the valve toward you to release the pressure.


Remove the chicken breast from the Instant Pot and transfer to a cutting board. Shred your chicken, and then add back to your instant pot. Mix well.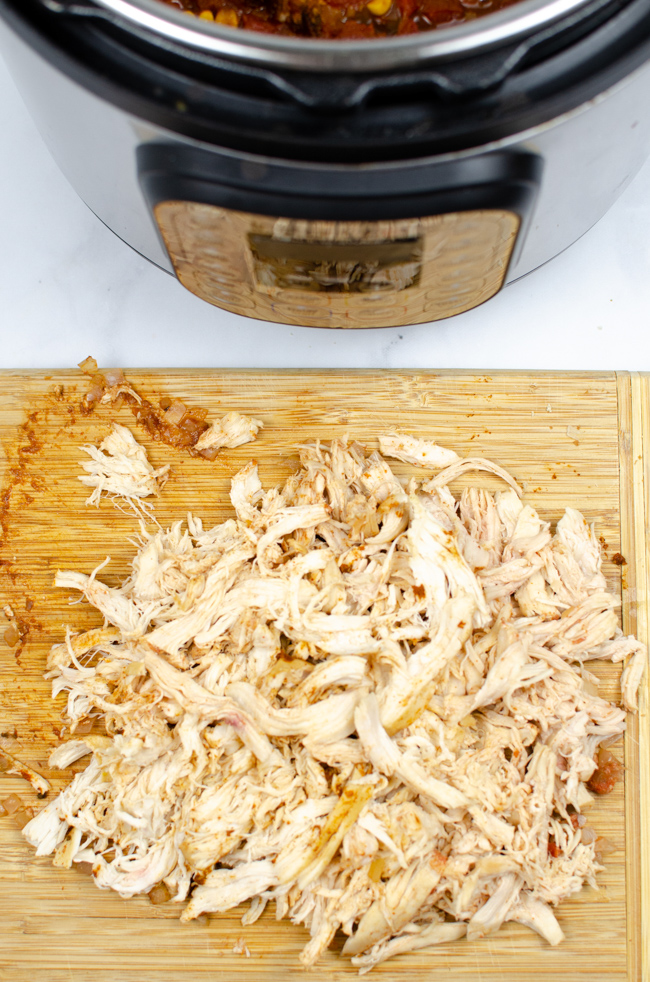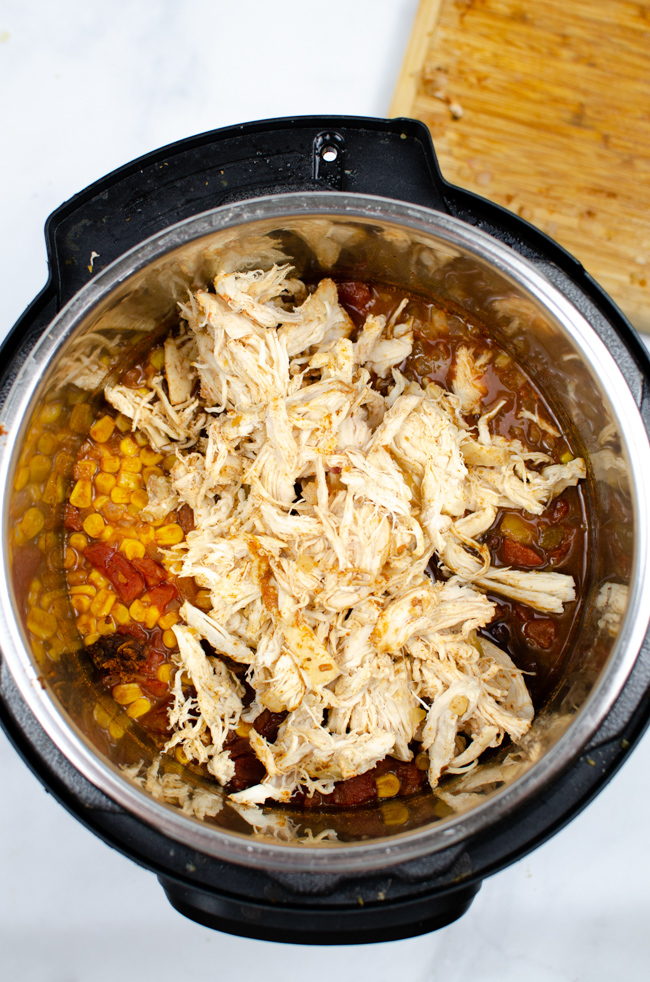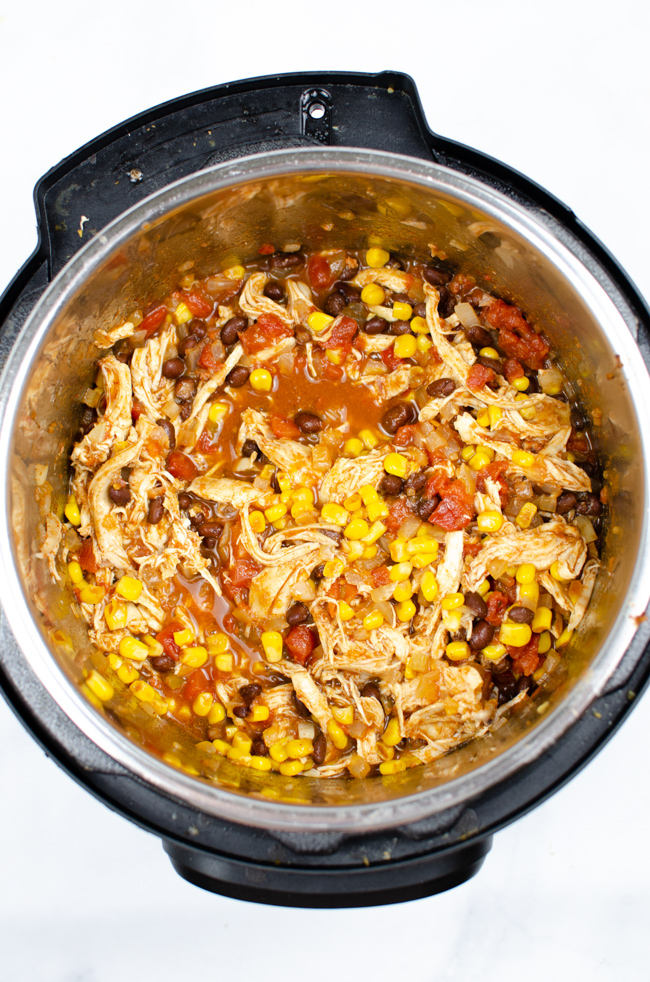 Serve as is, or top with your favorite toppings such as sour cream, tortilla strips, cilantro, cheese, and more! Enjoy!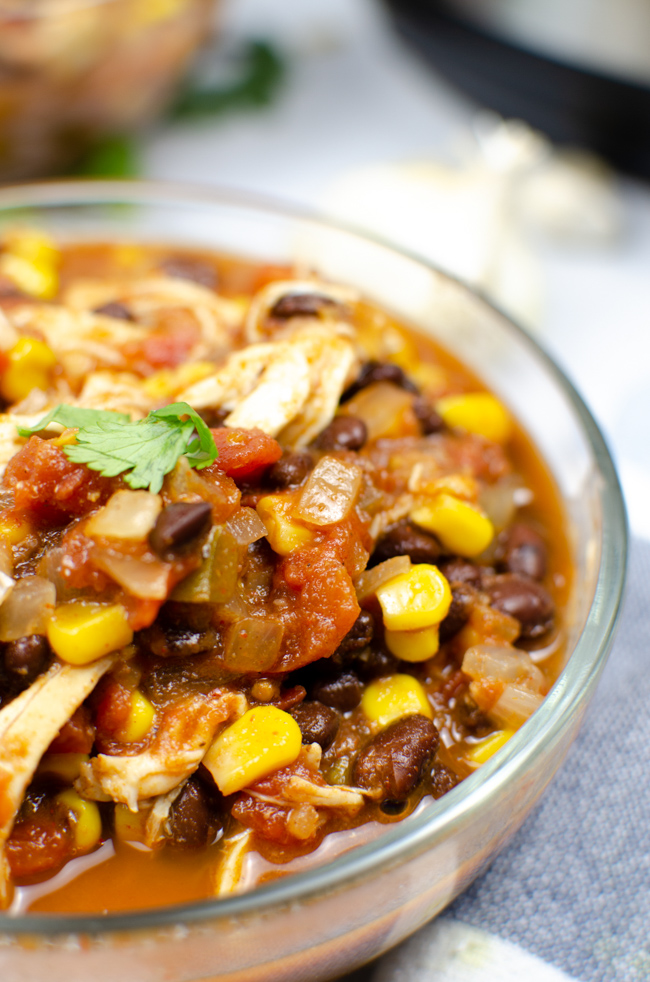 How do you thicken taco soup?


I find this recipe to be pretty thick but if you find that it isn't to your liking you can thicken your taco soup by adding a few tablespoons of tomato paste until you reach the consistency you want. You can also add more meat and black beans.


What goes good with taco soup?


We like to have this taco soup recipe with cornbread but you can also have other things like Mexican rice or a side salad.


Can you freeze taco soup?


Yes! You can freeze this taco soup recipe before you cook it or after. Use a gallon size freezer safe bag and make sure to seal it well so that none of it leaks. You can double bag it if you prefer.


How long will taco soup last in the freezer?


You can portion the leftover soup into individual servings to have for lunch, or just as a whole pot of soup together and store it in the freezer for up to 6 months.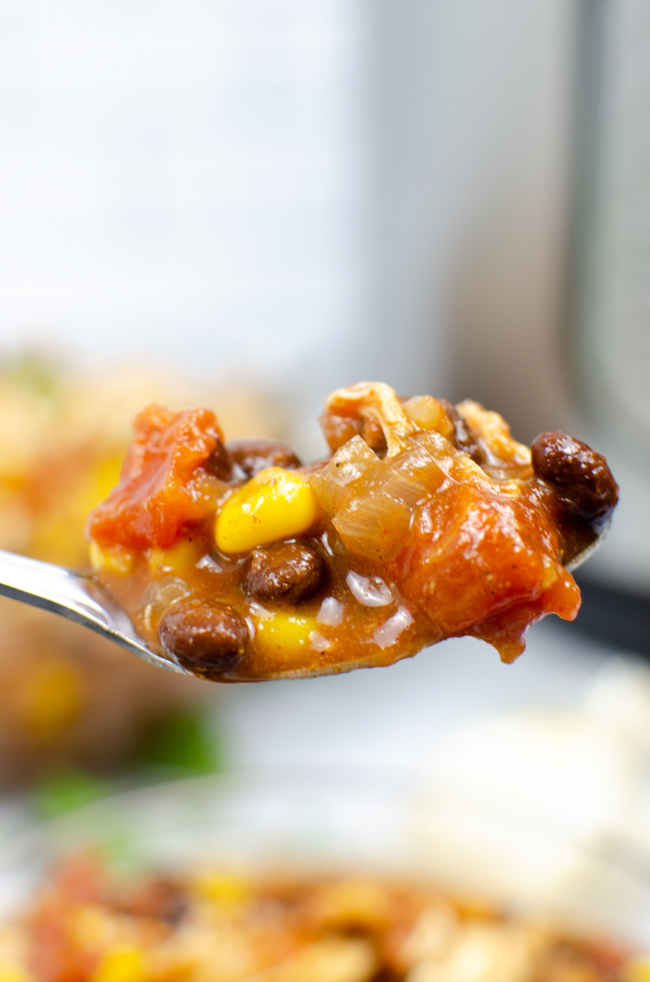 Even more soup recipes you don't want to miss!


Want to print or save this simple chicken taco soup recipe?