This Key Lime Cake has a wonderfully fresh, light, and creamy flavor that is just simply delicious.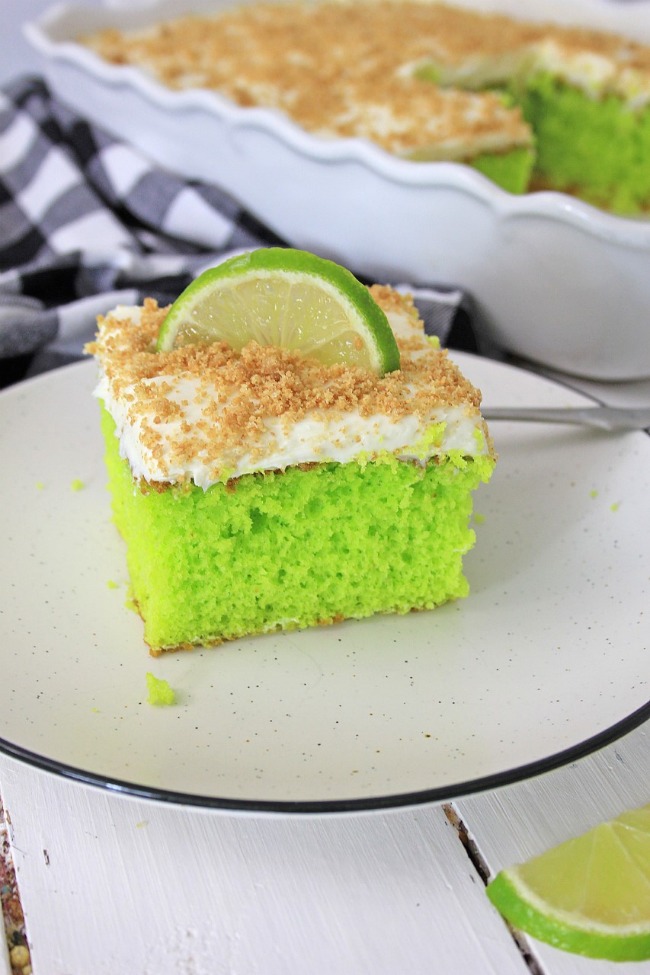 Key lime is typically thought of as being made in the form of a pie, but this cake is really wonderful.


I think the "key" to a really good cake is how moist it is and this key lime cake is super moist.


It is very easy to make and if you like key lime pie, you will love this cake.


It's so light and fluffy, and the icing is creamy and cool.


Ingredients you need for Key Lime Cake


2 1/2 cups of flour
1 – 3-ounce package of Lime Jello
1/2 teaspoon of salt
1 teaspoon of baking powder
1 teaspoon of baking soda
1 1/2 cups of sugar
1 1/2 cups of vegetable oil
3/4 cup of Key Lime Juice (a regular line will work too)
1 Tablespoon of lemon juice
1/2 teaspoon of Vanilla
5 large eggs – beaten
Lime green food coloring gel – 1 teaspoon (optional)


FOR THE ICING:


1 stick of butter – softened
1 package of cream cheese – 8 ounces
1 pound of powdered sugar
3 – 4 drops of lemon juice


How do you make key lime cake from scratch?


Preheat the oven to 350 degrees. Grease and flour a 9 X 13-inch dish, and set aside.


In a mixing bowl, mix the Lime Jello, sugar, flour, salt, baking powder, and baking soda until completely blended.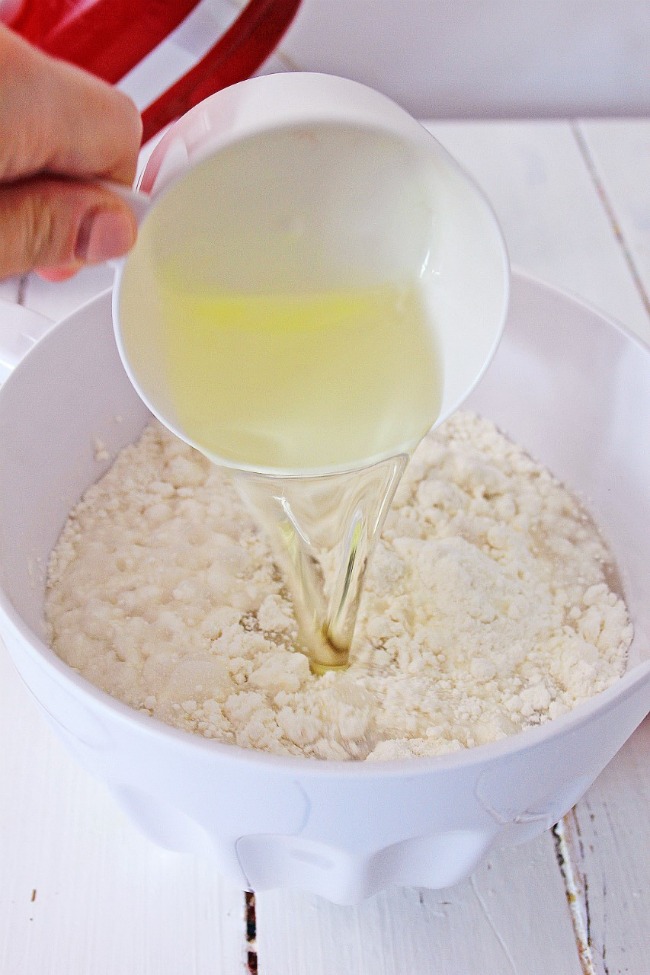 Add the oil, Key Lime Juice, vanilla, eggs, and lime green food coloring. Mix until well blended.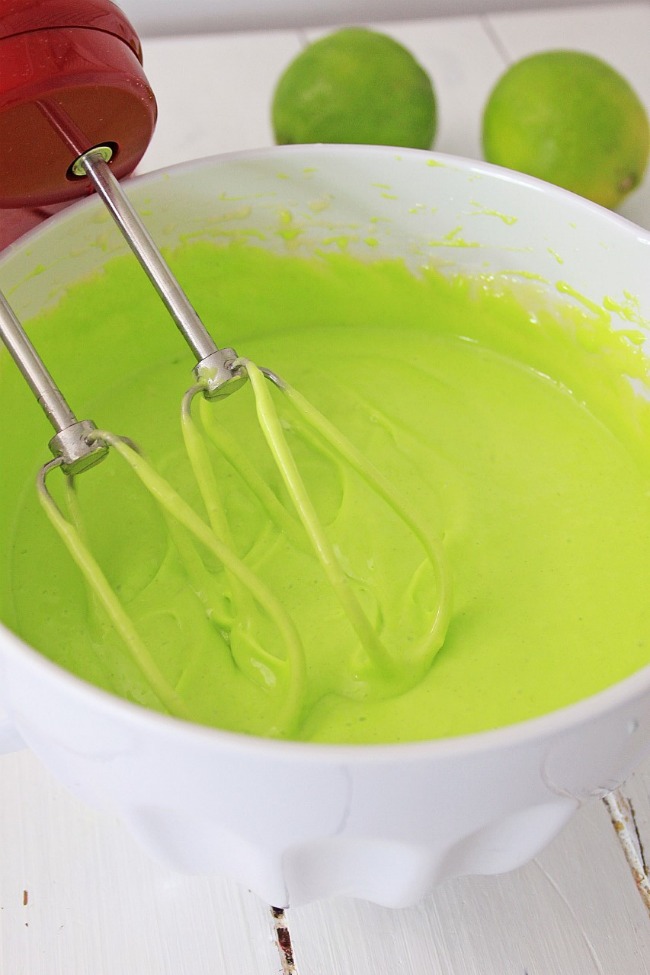 Pour the batter into the greased and floured 9 X 13 dish.


Bake for 25 to 30 minutes, or until a toothpick inserted in the center comes out clean.


Remove the cake to a wire rack to completely cool.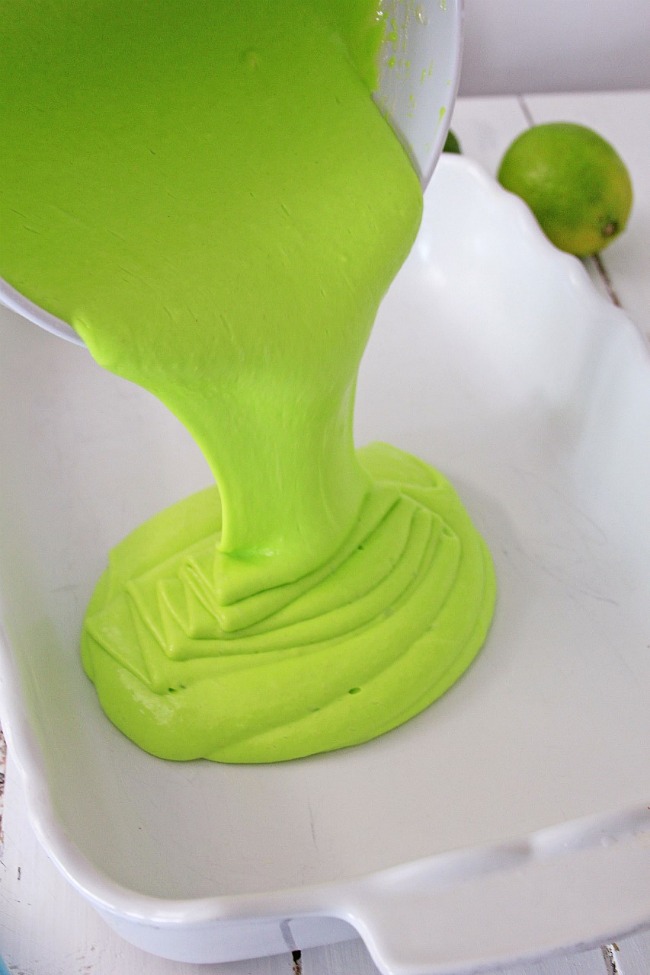 When the cake is cooled, make the icing.


Cream together the butter and cream cheese, until smooth and creamy.


Add the powdered sugar, a little at a time, until all the powdered sugar is added, mixing between additions.


Mix until the icing is smooth and creamy.


Add a few drops of lemon juice at the very end of mixing, just to give the icing a fresh flavor.


Ice the cake with the icing, and sprinkle a few crushed graham cracker crumbs on top – or you can top with green sugars.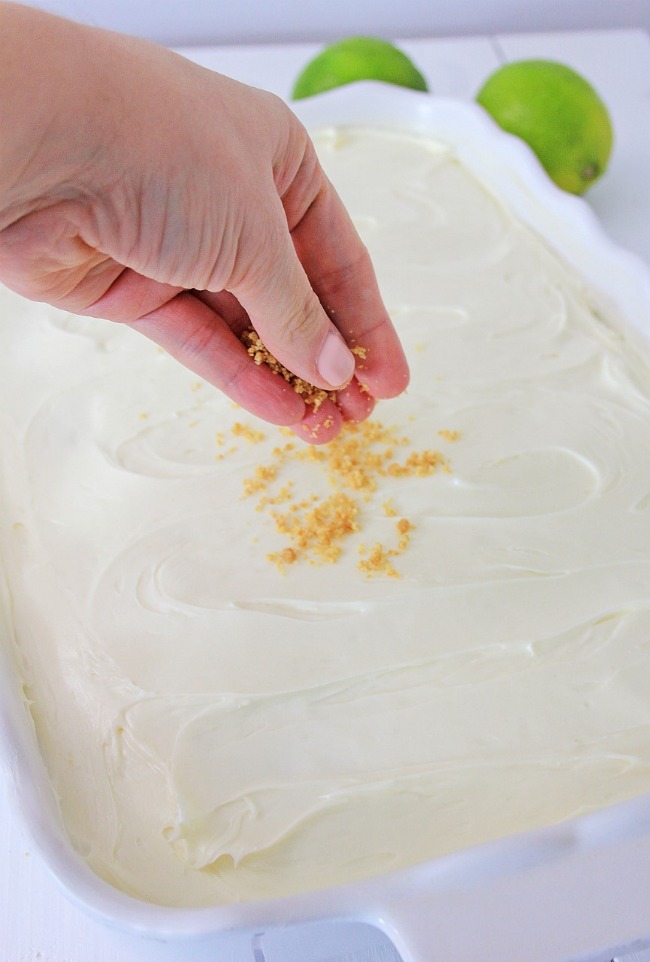 Add a slice of lime, serve, and Enjoy! Makes approximately 12 – 15 pieces.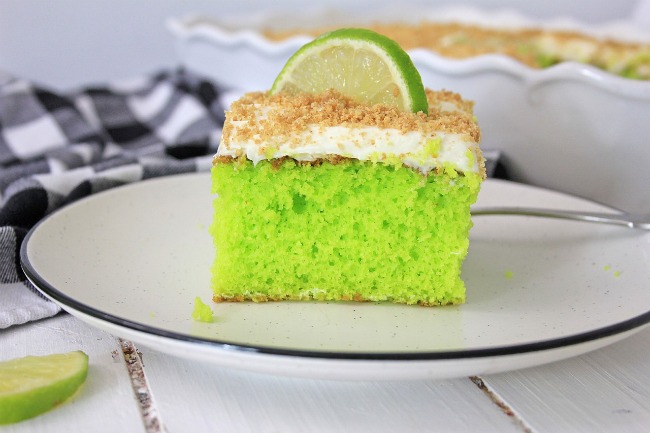 Does Key Lime Cake need to be refrigerated?


No, it does not need to be refrigerated but can be if you prefer to eat it as a colder cake.


EVEN MORE DELICIOUS CAKE RECIPES:




Want to print this Key Lime Cake Recipe?