This Mixed Berry Dump Cake is bursting with yummy blueberries and strawberries.


Garnish with a dollop of whipped topping or vanilla ice cream for an added layer of deliciousness.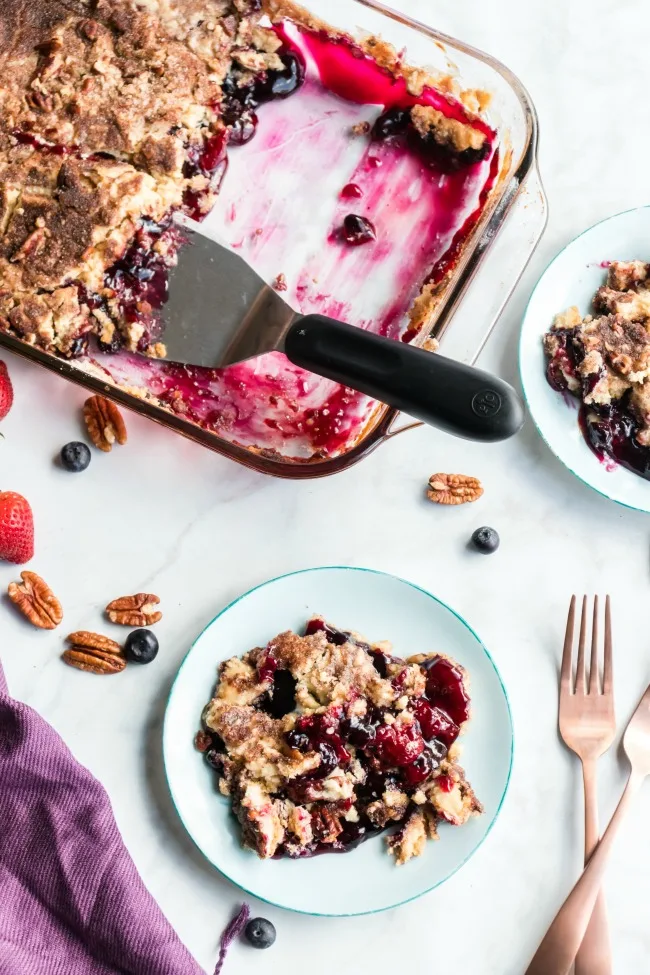 By definition, dump cakes are simple and fuss-free to make.


And like any good dump cake, this recipe starts with a boxed cake mix with only a few other simple ingredients needed.




Ingredients you need for this Mixed Berry Dump Cake


1 box French Vanilla Cake Mix
1 (21 ounces) can of blueberry pie filling
1 (21 ounces) can of strawberry pie filling
1 tablespoon vanilla
1 stick unsalted butter (melted)
½ cup chopped pecans
2 tablespoons cinnamon
¼ cup granulated sugar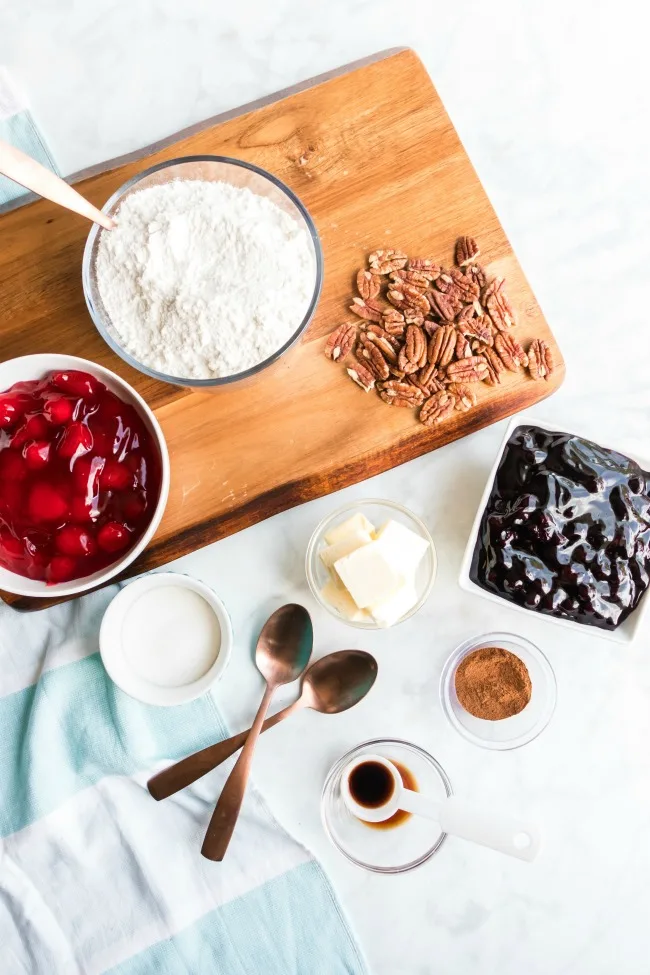 Mixed Berry Dump Cake Instructions


Preheat the oven to 350 degrees F.


Spray a 9×13 inch pan with non-stick cooking spray.


Pour in the blueberry and strawberry pie filling into the baking pan.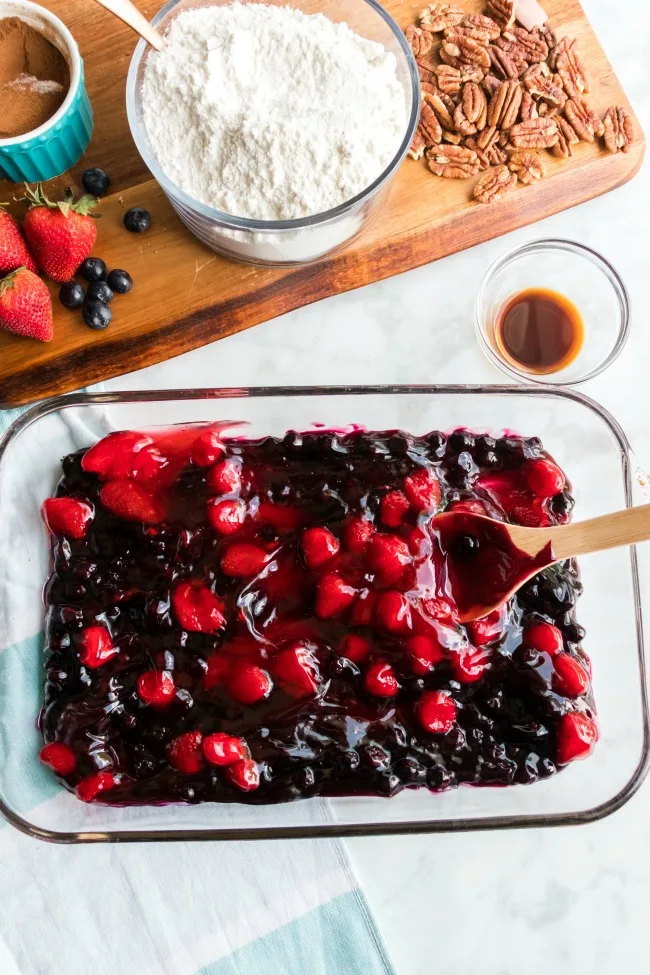 Add in the vanilla and stir it thoroughly.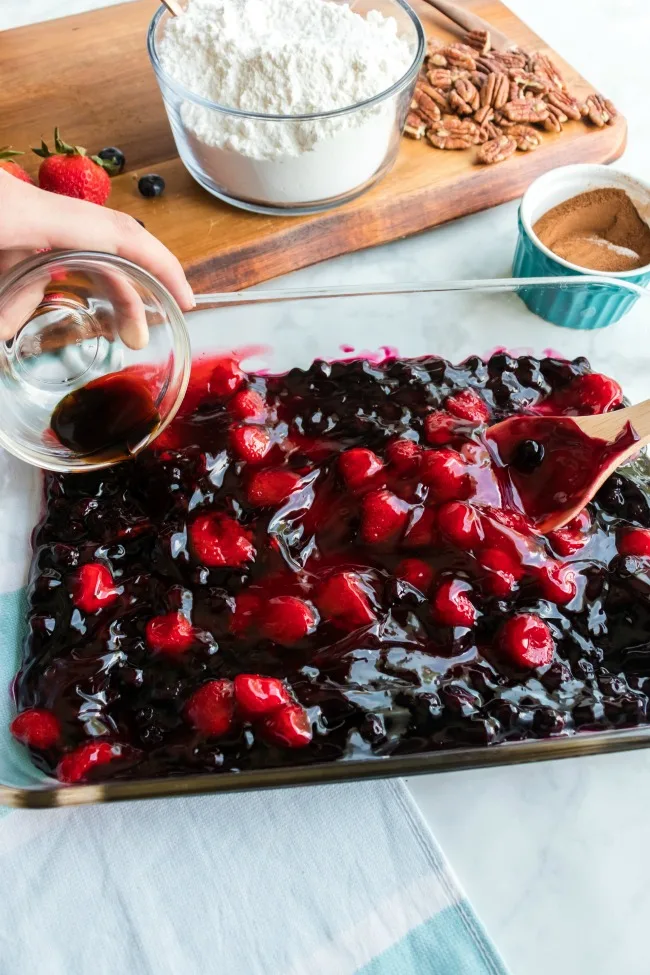 Sprinkle cake mix on top of the berries. Make sure to cover the berries entirely and don't let any poke through.


Drizzle melted unsalted butter on top of the cake.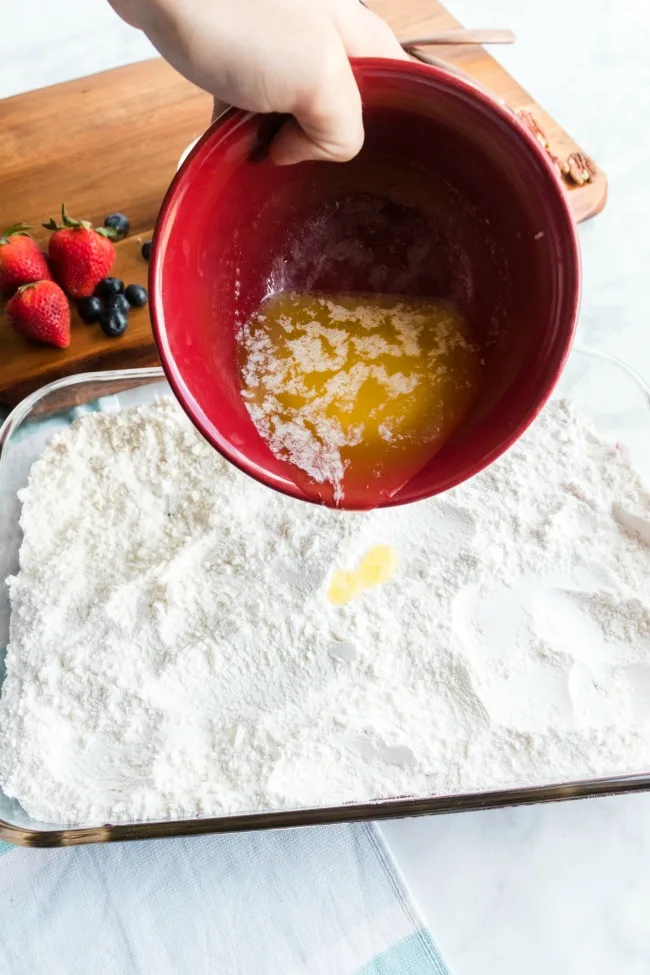 Add pecans to the top of the cake mix.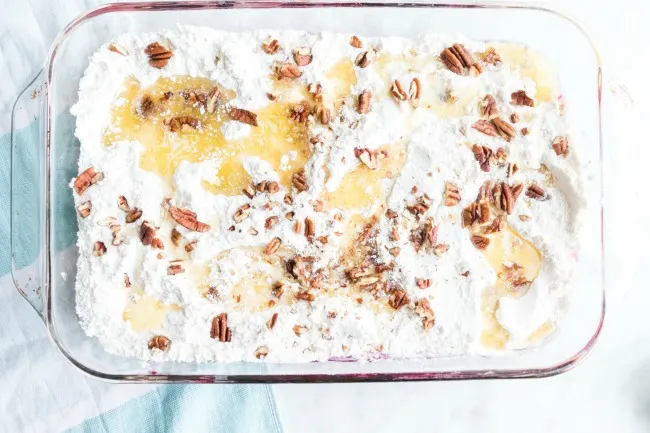 Combine cinnamon and sugar in a small bowl and mix well. Sprinkle on top of the cake.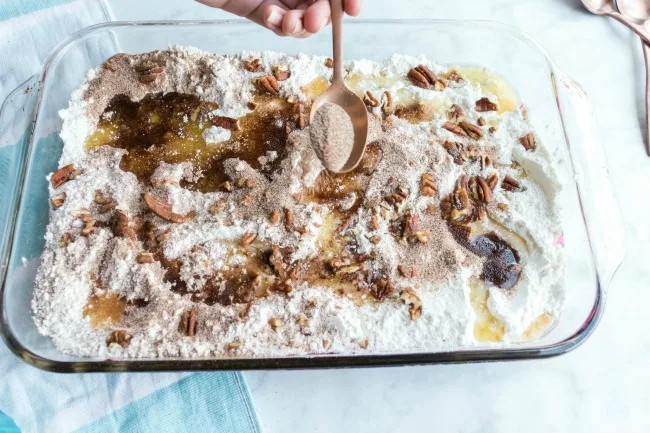 Bake 45-50 minutes or until the top is golden brown and some of the berries are boiling out the top.




Dump Cake Tips & Tricks


Be very very careful when you remove the pan from the oven. The berries will be boiling and you could get burnt if you aren't careful.
You can choose to use just blueberry or strawberry pie filling if you want. You can also use other pie fillings to change the flavor. Cherry pie filling would be great.
Feel free to omit or change the pecans to a different nut. Walnuts or almonds would also be great.
Serve with a helping of ice cream and enjoy!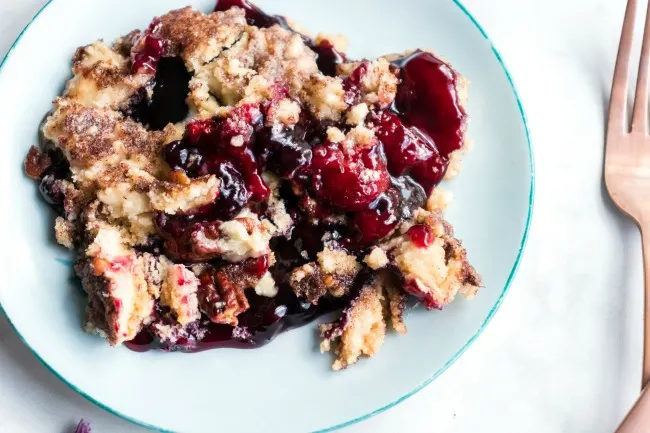 How do dump cakes work?


Dump cakes are often confused with cobblers as they are made very similarly. To make a dump cake, one or two fruits (fresh, frozen, or canned) are placed in the bottom of a greased baking dish, dry cake mix is sprinkled over the fruit layer, and melted butter is drizzled on top.


Does a dump cake have to be refrigerated?


Yes, once the cake has cooled, you will want to store it in the fridge covered tightly with plastic wrap or a lid. You can store it for up to 5 days.




EVEN MORE EASY DESSERT RECIPES:




Want to print or save this mixed berry dump cake recipe?