Pecan Cobbler makes having the taste of ooey-gooey pecan pie so quick and easy.


A great dessert to feed a whole crowd. This recipe takes the pecan pie to a whole other level.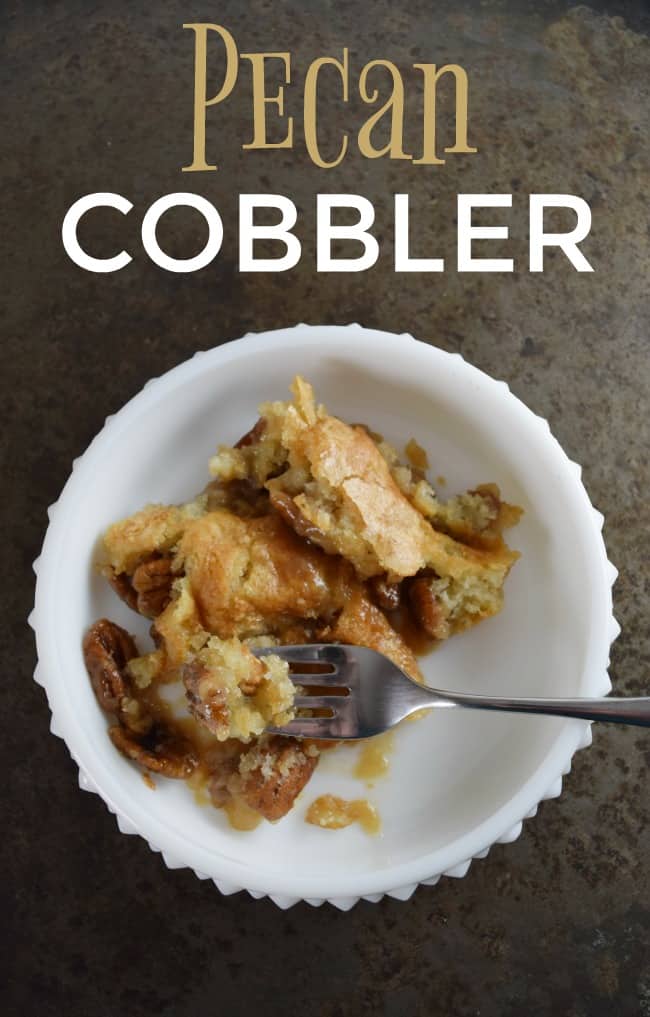 This post contains affiliate links.


Sometimes it is hard to decide what dessert to have but this pecan cobbler dish will always be at the top of my list.


Butter, pecan, brown sugar… I mean how can you say no? It is so easy to make and when you add a side of vanilla ice cream with this dessert you have two thumbs up.


I figured since the peach cobbler is one of our best recipes here at Today's Creative, with well over 500,000 shares. That you all would enjoy another one of our favorite cobbler recipes, the pecan cobbler.


If you are like me and your favorite part of the pecan pie is the inside (not the crust) then I think you will really enjoy this recipe. It's delish!


Ingredients for Pecan Pie Cobbler


6 tablespoon butter
1 1/2 cups pecans (I honestly don't measure I just spread it around to cover the dish, but approx 1 1/2 cups) You can also chop these if you would prefer that over whole pecans.
1 and 1/2 cups self-rising flour
1 and 1/2 cups granulated sugar
2/3 cup milk
1 teaspoon vanilla
1 and 1/2 cups light brown sugar
1 and 1/2 cups hot water


How to make Pecan Cobbler


Preheat your oven to 350 degrees.

Add your butter to a 9×13 inch casserole dish and allow to melt. You could also melt the butter in a microwave and pour over into the dish. But melting in the casserole dish just saves you extra dishes to clean up.

Once you have the butter melted you can layer your pecan in the bottom of the pan.

In a separate bowl mix together the flour, sugar, milk, and vanilla.

Once combined, pour the batter over top of the pecans. You can gently spread the batter if you need to but do not mix.

Sprinkle the brown sugar over the top and then pour the hot water over the top of the brown sugar to allow it to dissolve. Do not stir it together, just allow it to sit on top.

Bake for approximately 35 minutes. Your pecan cobbler will be done when the inside is no longer jiggly and the outside is a nice golden brown.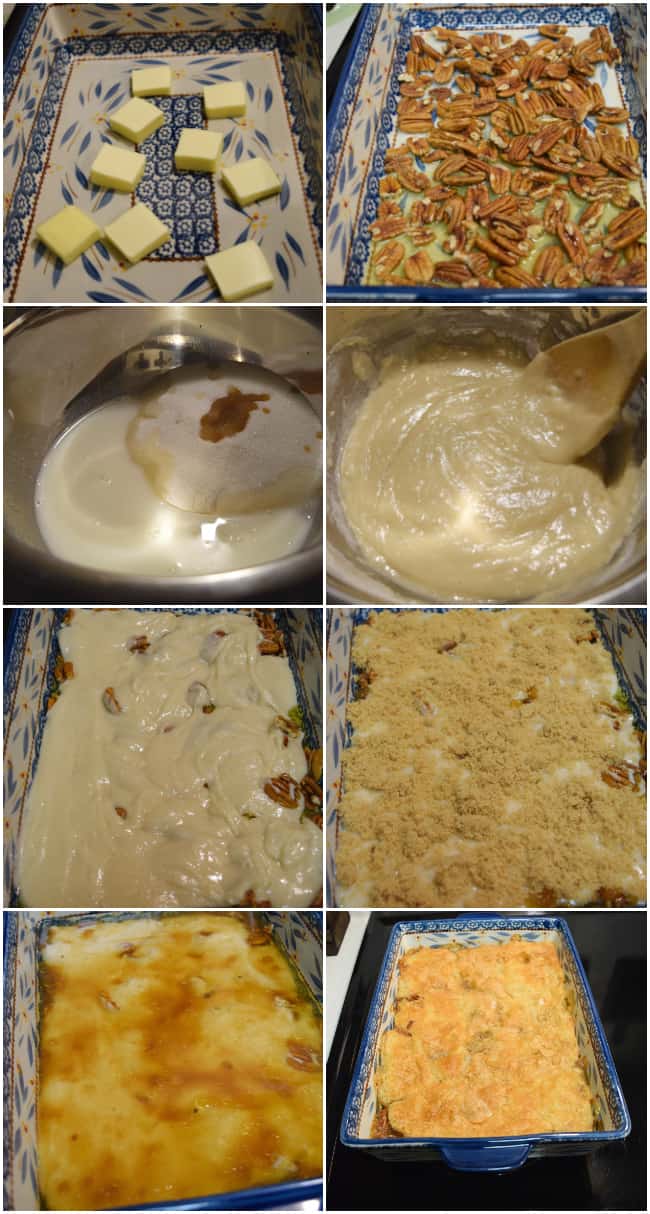 Items you might want on hand for this pecan cobbler recipe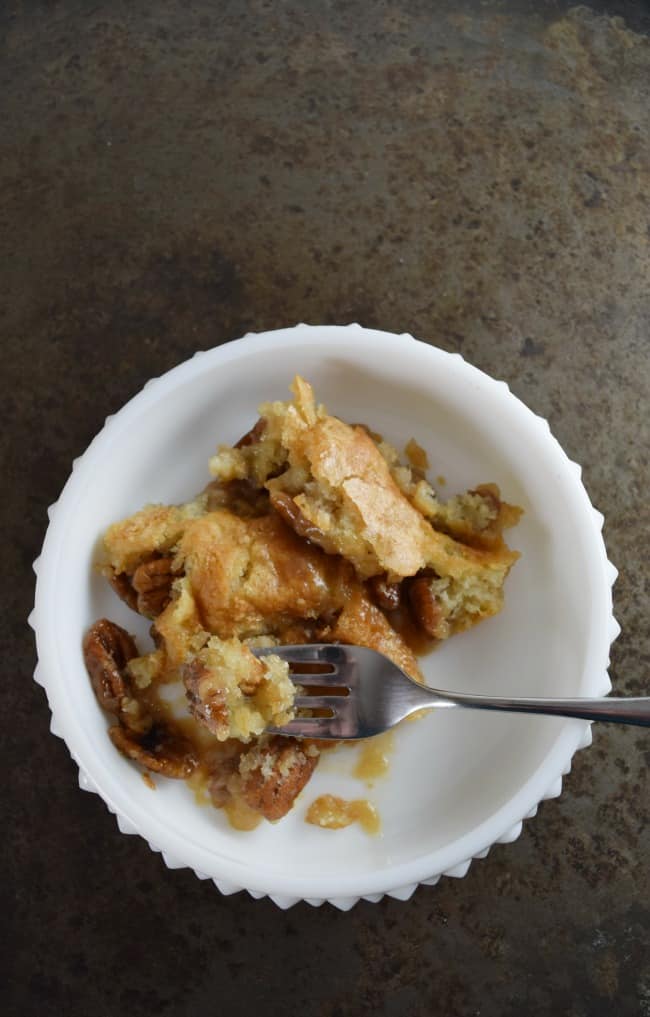 More Pecan Recipes



Want to print or save this pecan cobbler recipe?