With just a few simple ingredients, this is one of the best and easiest peanut butter fudge recipes you will ever make and that you have ever tasted.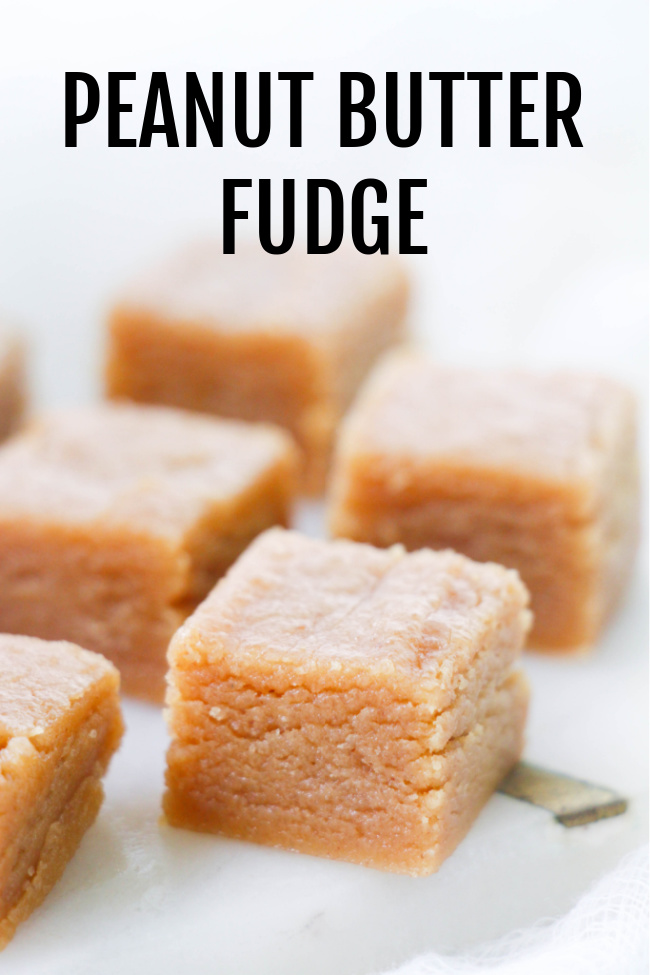 Creamy and smooth with a delicious peanut butter taste, this no-bake fudge is made with just the right ingredients to make it one amazing treat.


Ingredients you will need:


1/2 cup milk
3 Jumbo marshmallows (or 6 regular-sized)
3/4 cup white sugar
3/4 cup brown sugar
1 teaspoon vanilla extract
1 teaspoon salt
1 1/2 cups peanut butter




How do you make peanut butter fudge from scratch?


Grease and line a loaf pan or small 8″ x 4″ casserole dish. Set aside.


Place the milk and marshmallows in a medium-sized saucepan.


Heat the saucepan over medium-high heat until the marshmallows have completely melted.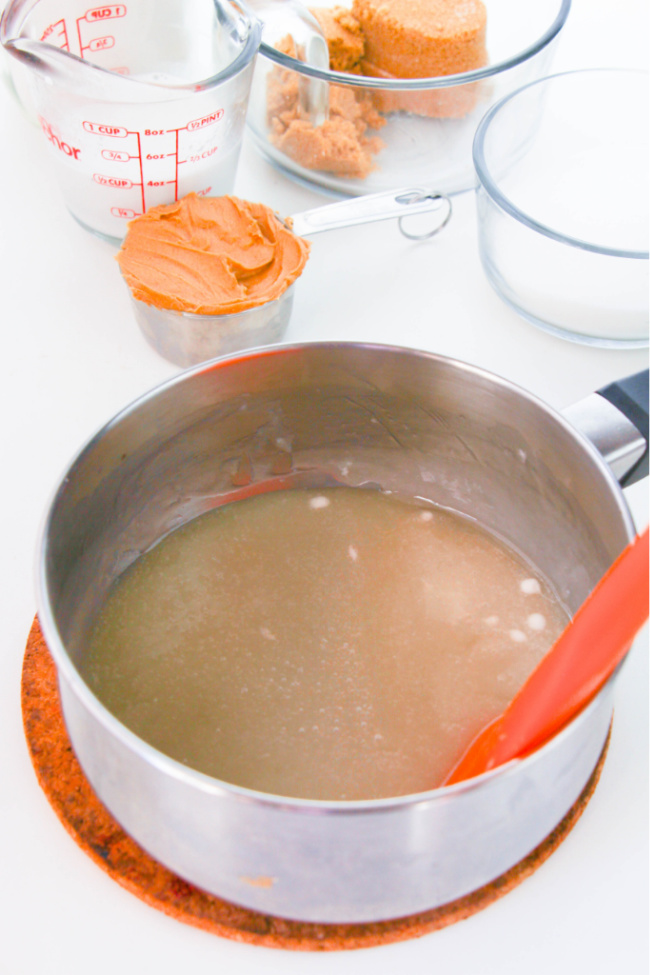 Reduce heat to medium and add the sugars, vanilla extract, and salt.


Stir until completely incorporated and sugar no longer appears grainy.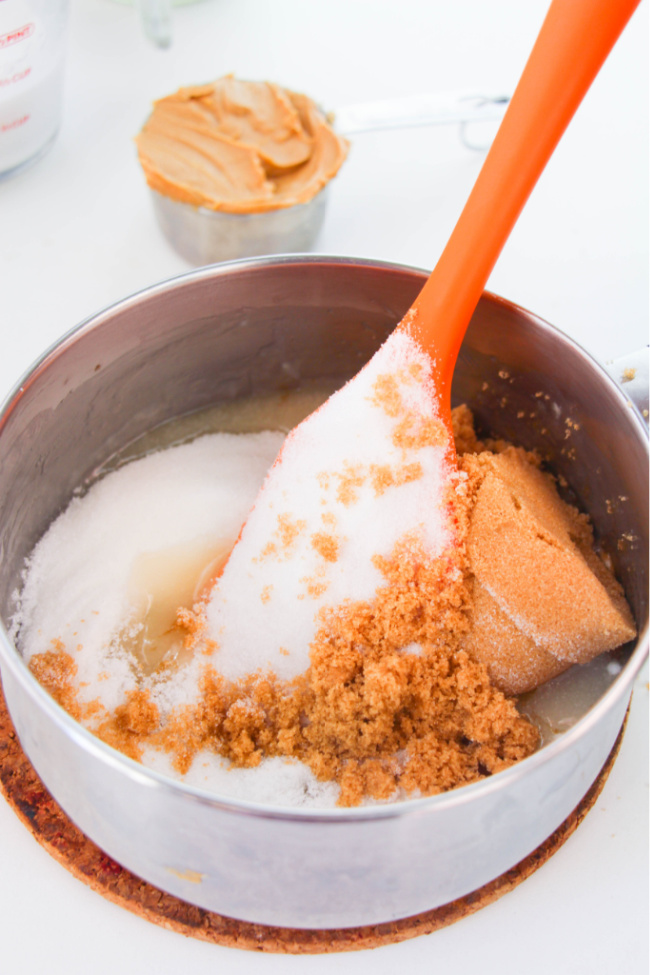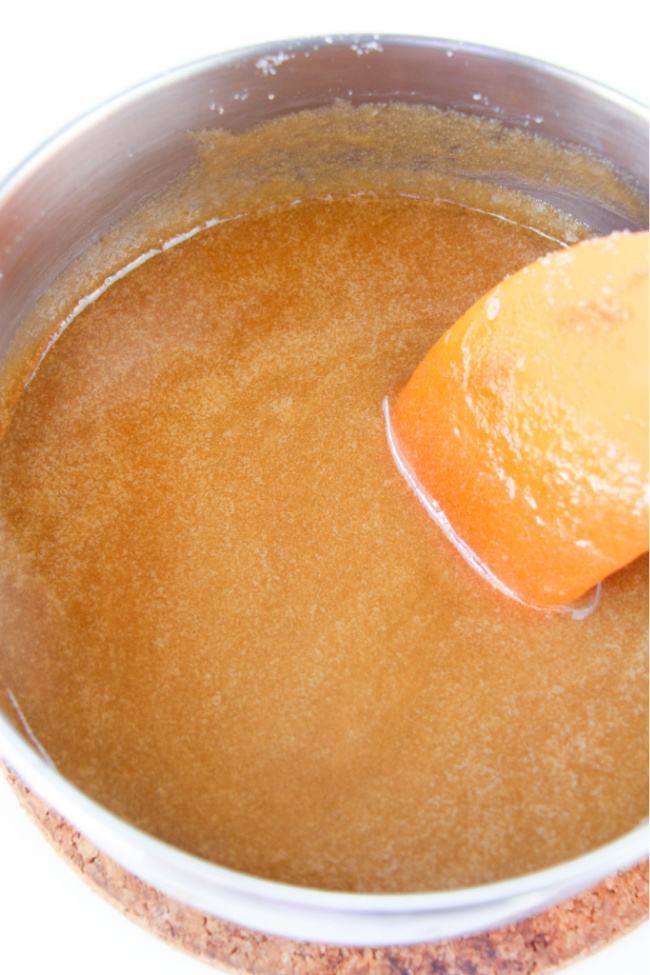 Add the peanut butter and cook for two more minutes.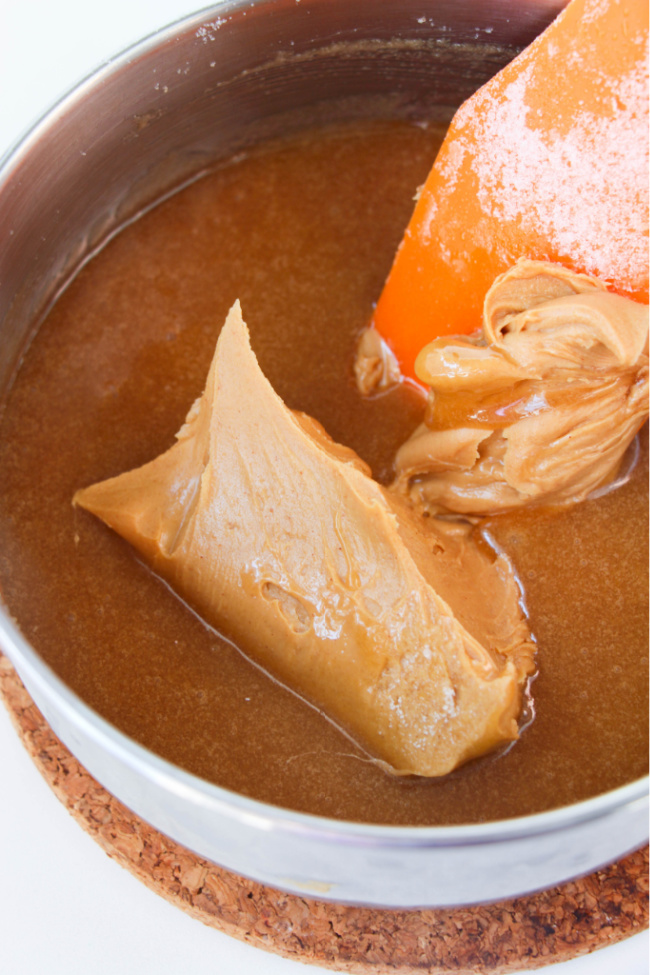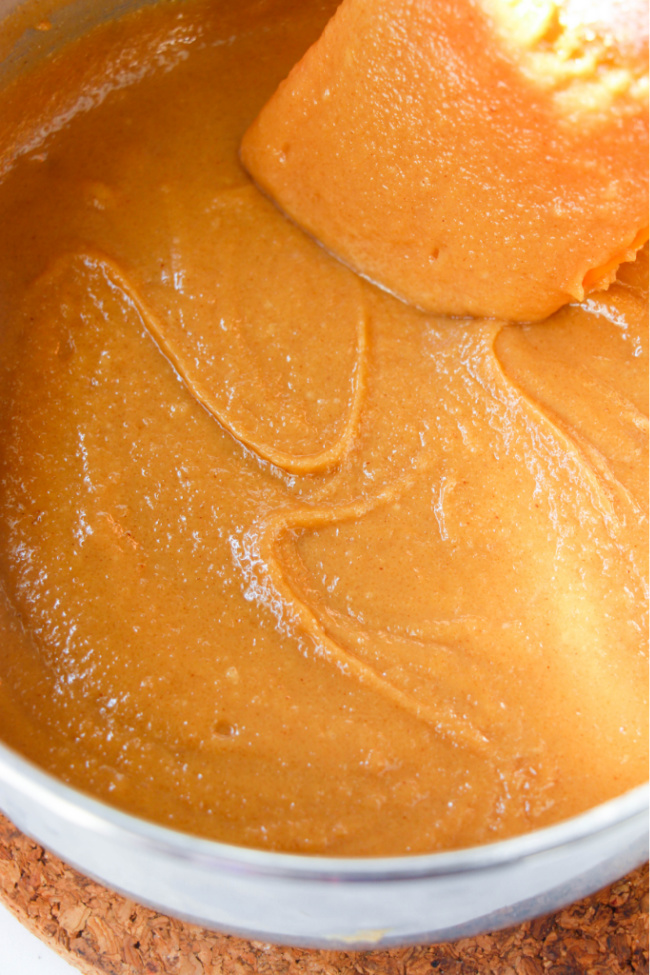 Remove from heat and fold the fudge out into your prepared loaf pan.




Refrigerate 4 hours or overnight before cutting into 1″ squares.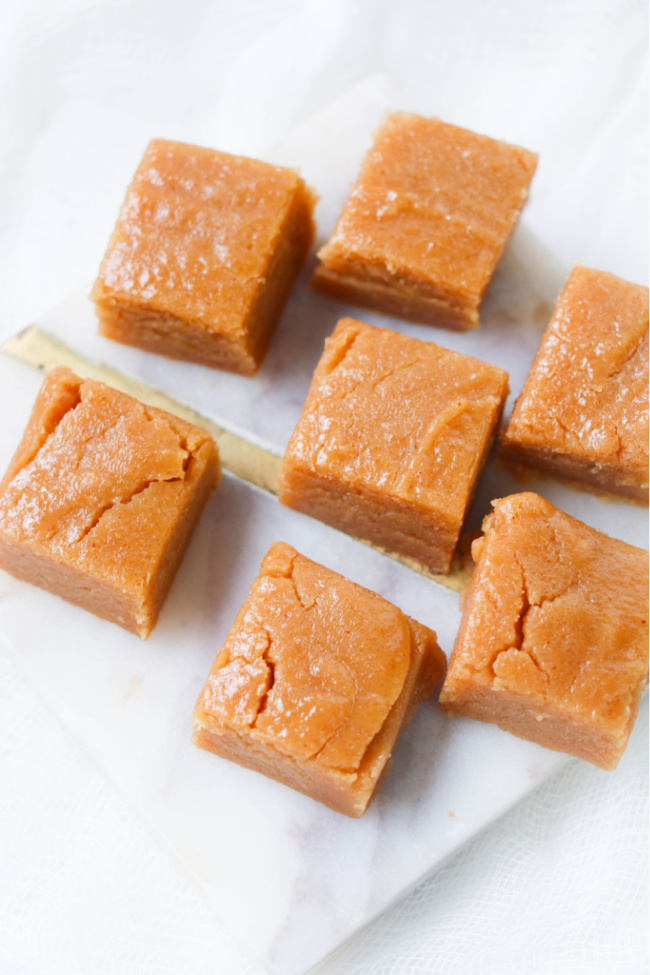 Although this recipe requires a little longer set up time it is totally worth it.


However, I do have a quick and easy microwave peanut butter fudge recipe for those who don't want to wait 4 hours. Although it still takes a couple of hours to set up.


Only 3 ingredients needed:


8 oz unsalted butter
1 cup creamy peanut butter
1 lb powdered sugar


Combine the butter and peanut butter in a microwave-safe bowl. Microwave for 1 minute and stir. Microwave for 1 more minute and stir again until the mixture is completely melted and smooth. Add the powdered sugar to the peanut butter mixture and stir until batter is smooth.


Spread batter into a lined baking pan, evenly spreading the fudge across the entire pan. Refrigerate for about 2 hours to let set. Cut into one-inch squares with a sharp knife.




Why won't my peanut butter fudge harden?


It is likely you did not heat it high enough a temperature during the cooking stage. You can try resetting the fudge by returning it to the pot and adding in 1 to 1 1/2 cups of water. This is trial and error so if it doesn't work then I would suggest scrapping the batch and starting over.


Why is my peanut butter fudge crumbly?


If your fudge is too hard and crumbly then you may have made a couple of mistakes. A few things could cause your fudge to become crumbly. It may be that you have overcooked it, beaten it too long, or neglected to cool it to the proper temperature. You can try melting the fudge down and allowing it to set again. If this doesn't work you will need to scrap that batch and start over.


How long does Peanut Butter Fudge last?


To keep peanut butter fudge fresh, store it in an airtight container and keep it in the refrigerator for up to 1 week. You can also freeze fudge for up to 2 months. When ready to serve, thaw in the refrigerator for 2-4 hours.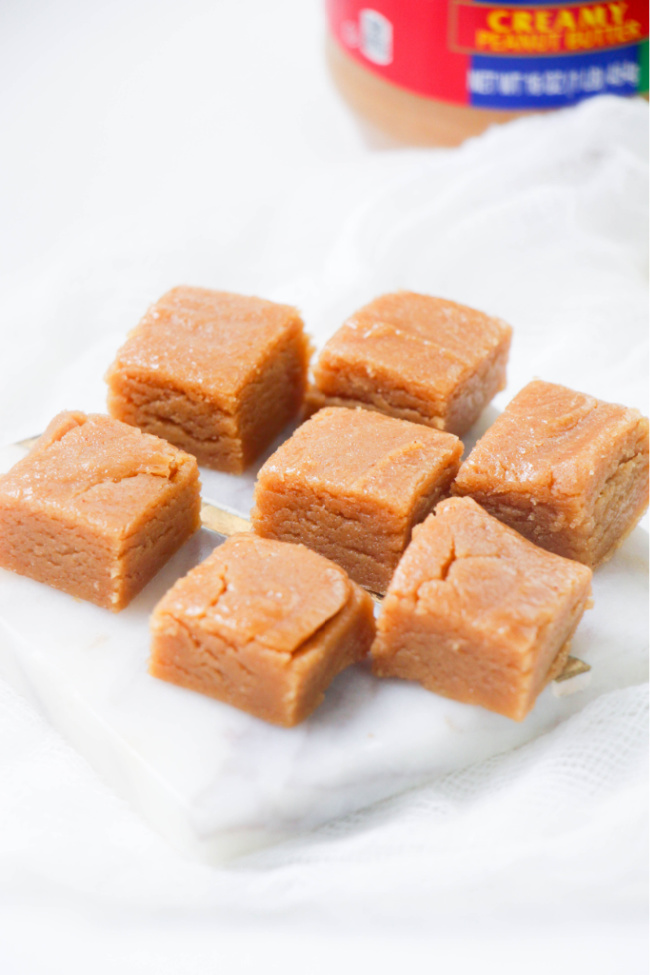 Even more delicious candy recipes you don't want to miss!


Want to print this Peanut Butter Fudge Recipe?