Skip the traditional orange and black and take your pick from one of these awesome Halloween Nail Art Designs. Easy enough for even the beginner nail art designers.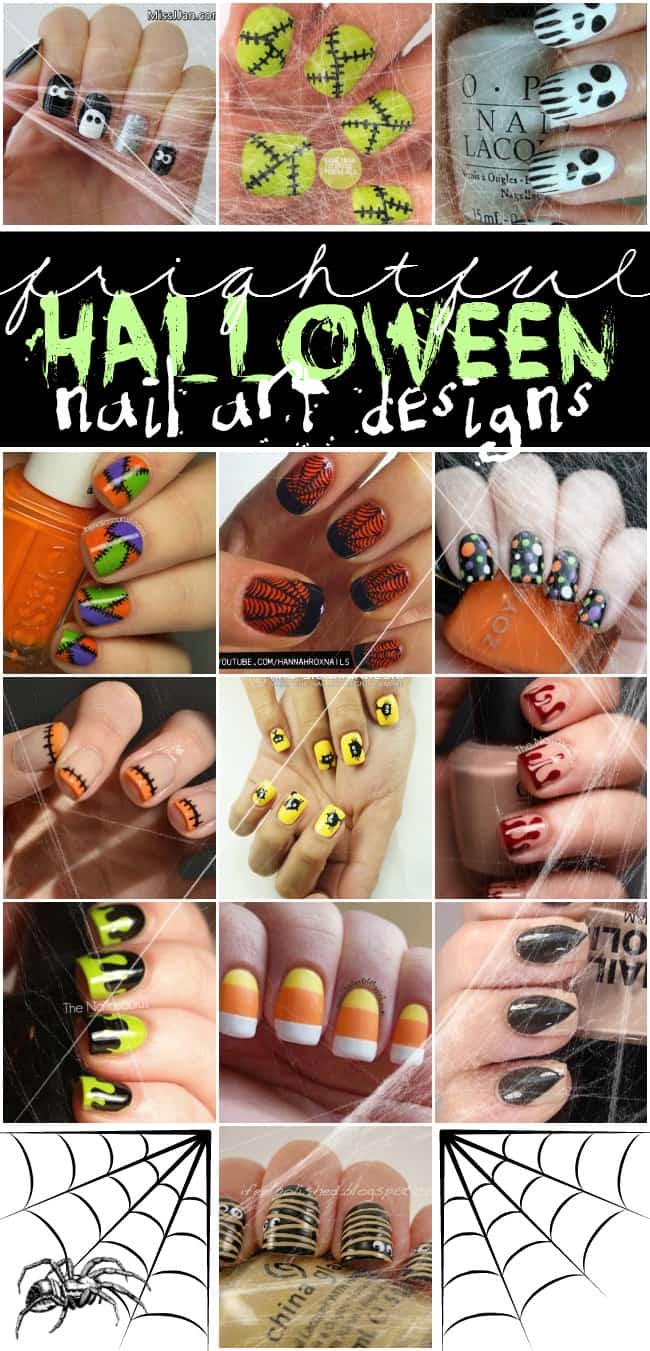 I love all the holidays but when it comes to nail art design Halloween is one of my favorite times of the year.


There are so many ways you can take your nails this time of year, from Frankenstein's nails to bloody drips.


My daughter always wants me to paint her nails in glow in the dark which is super fun for kids and well I enjoy it myself too.


How do you paint your nails for Halloween?


Halloween Nail Art Ideas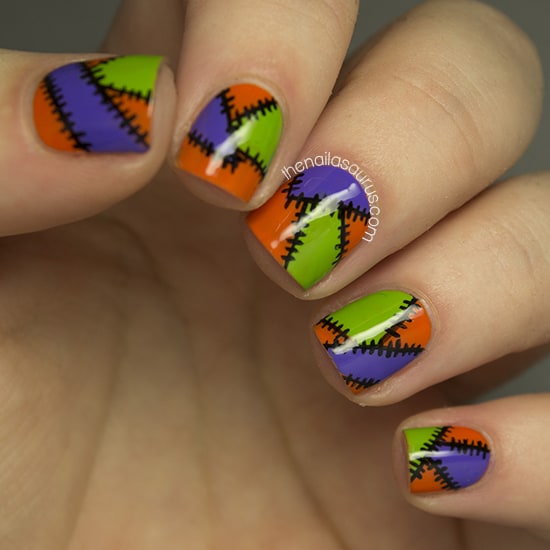 Halloween Patchwork Nails
The Nailasaurus


I am in love with this Halloween Patchwork nail art. It reminds me of Sally from The Nightmare Before Christmas.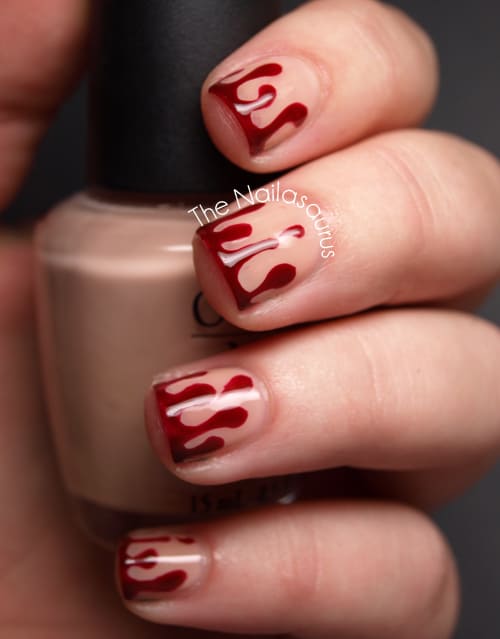 Bloody Drip Nails
The Nailasaurus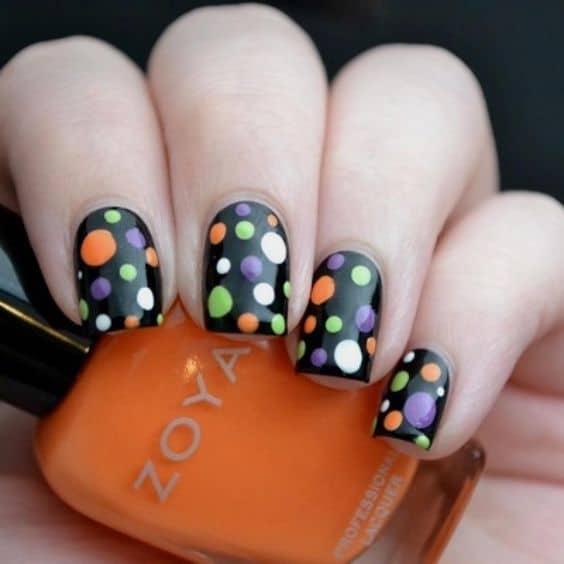 Halloween Dotted


These Halloween dotted nails are perfect for the littles who are wanted to up their nail game for Halloween.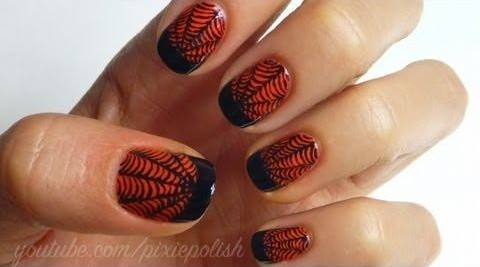 French Spiderweb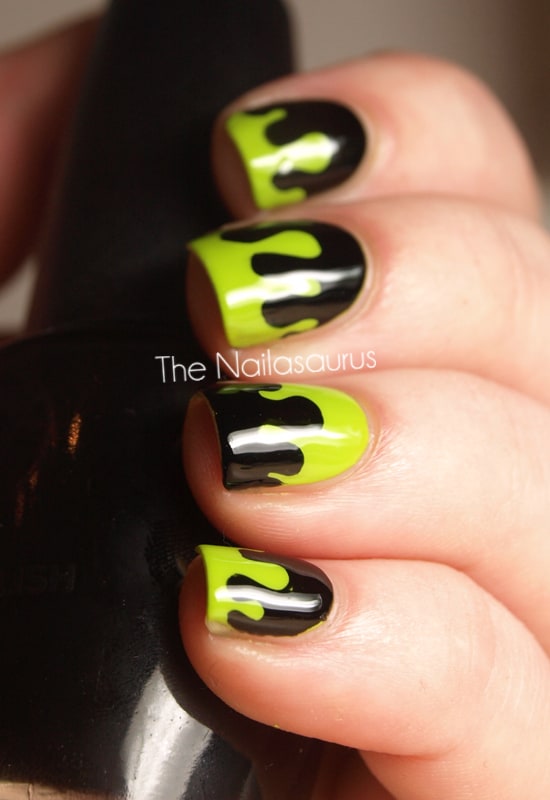 Goosebump Nails
The Nailasaurus


If you love goosebumps these fun nails will be right up your alley. Perfect for a Goosebumps movie night.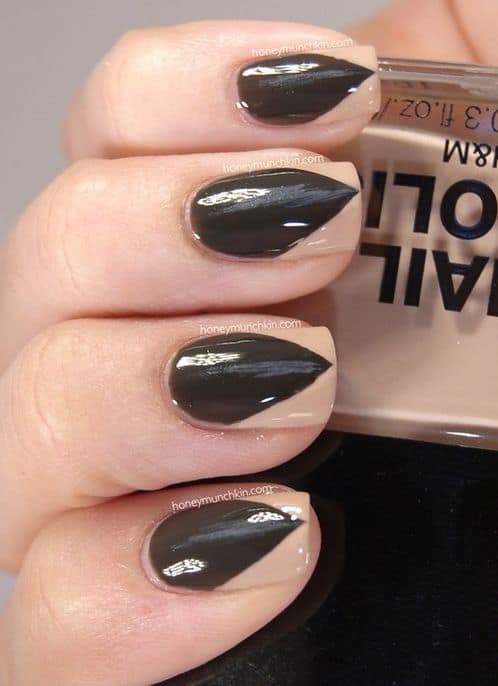 Claw Nails
Honey Munchkin


I love all of these Halloween nail art designs but these claw nails are super easy and great for the holiday.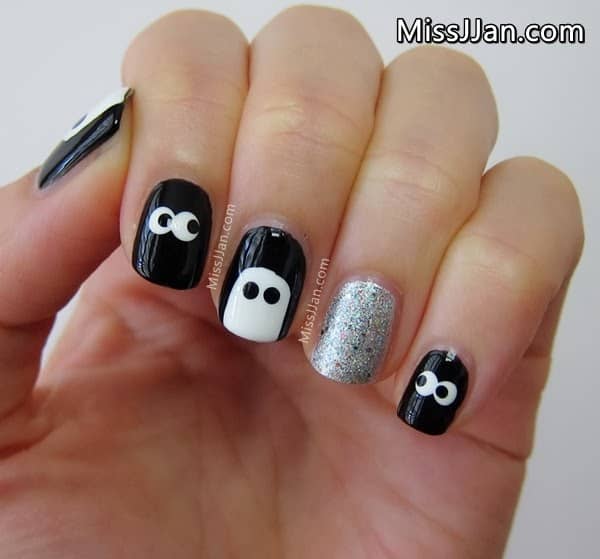 Spooky Eye Nails
Miss J Jan's Beauty Blog


Spooky Eyeball nails are the easiest Halloween nails ever. Paint two white dots onto your nail and then paint a black dot on top of the white circles, and you have the spookiest little eyeball nails of all!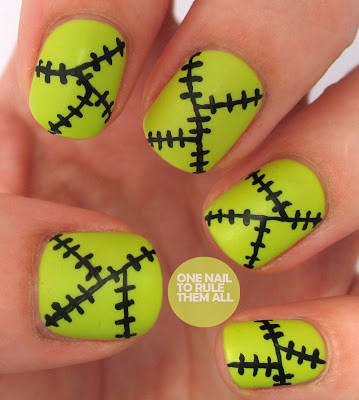 Frankenstein Nails
One Nail to Rule them All


Nail design inspired by the legendary classic movie Frankenstein.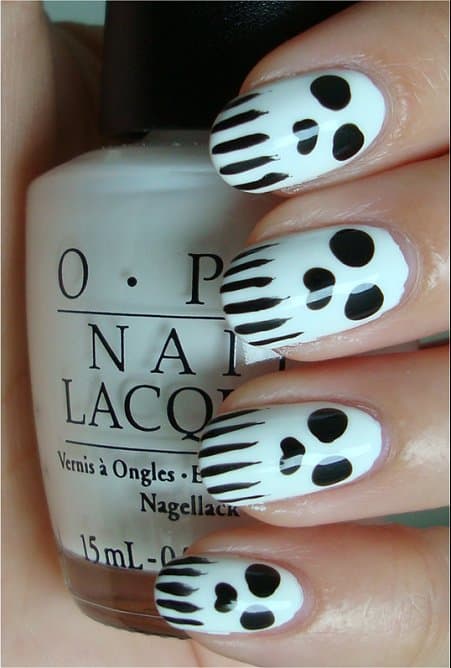 Skull Nails
Swatch and Learn


These skull nails are super easy and super fun.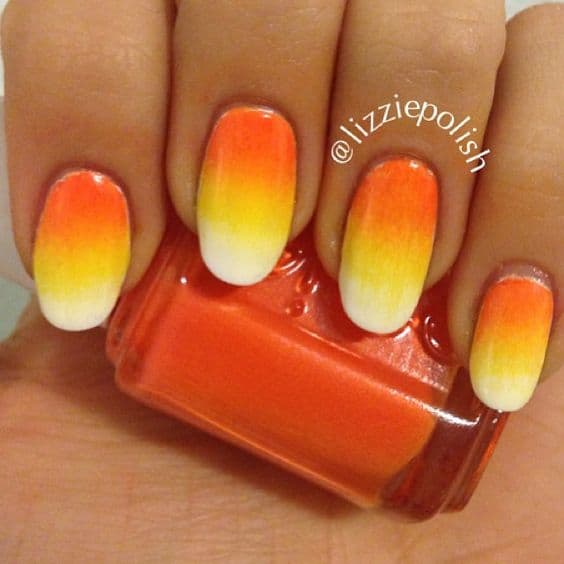 Candy Corn Nails
Lizzie Polish


How to do an easy candy corn gradient nail design.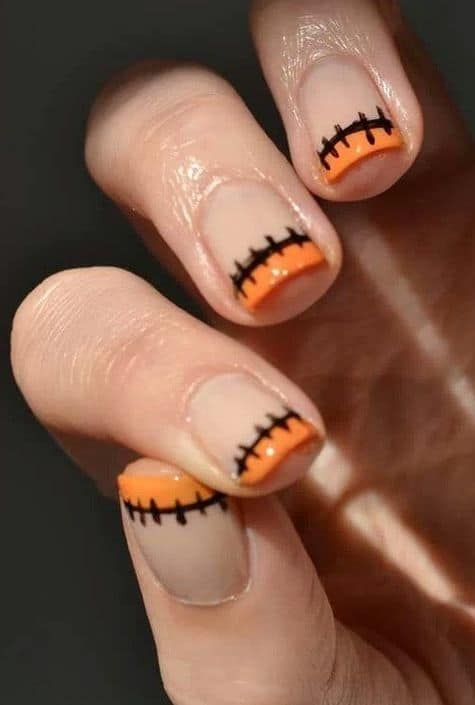 Franken French Manicure


If you don't want to go too crazy then these Franken french tip nails are perfect for just that small bit of Halloween nail art fun.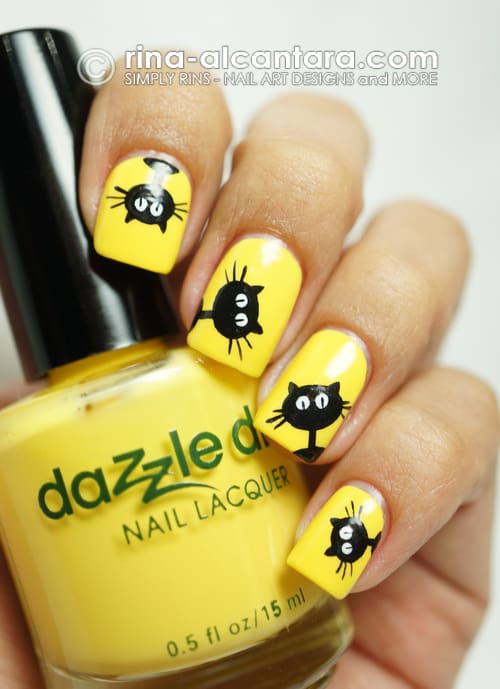 Black Cat Nails
Simply Rins


How super cute and incredibly awesome are these black cats? I love decorating with black cats for Halloween so this just might be my very favorite nail tutorial.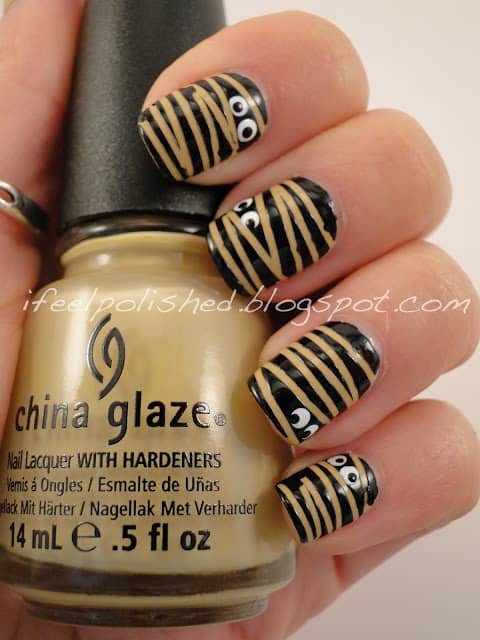 Mummy Mani
Independent Femme


We love the mummy design because you don't have to be perfect in creating them. If the lines are a little wonky then all the better.


If you are looking for something a little less frightful or even a solid color to wear for just this time of year then check out my fall nail designs roundup.


It includes 10 gorgeous solid colors for all of you who aren't inclined to do the cutesy designs.




If you have enjoyed these super fun Halloween nail art designs you might also love these other nail posts.