Banana Cream Pie – Making this recipe from scratch creates this dreamy dessert that has one wonderful rich, silky, and indulgent banana flavor.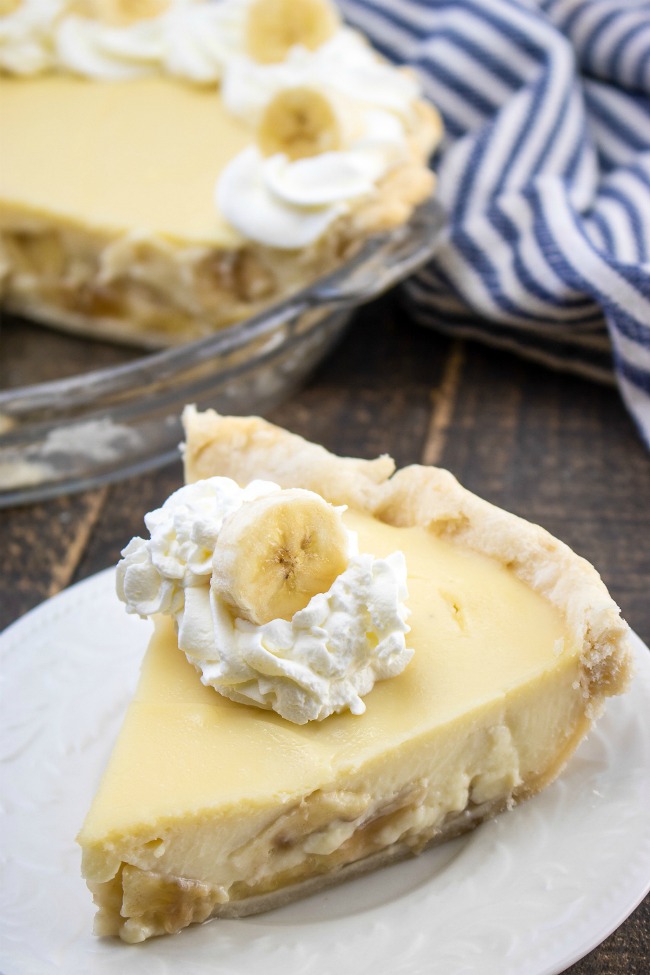 Serve a dessert at your summer BBQ that everyone will love and this easy banana cream dessert is it.


Ingredients for Banana Cream Pie


Pie Crust Ingredients:

1½ c. all-purpose flour, plus extra for rolling
½ t. salt
2/3 c. vegetable shortening
3-6 T. ice-cold water


Pie Filling Ingredients:

2 c. whole milk
1 c. heavy cream
2 large eggs
¾ c. granulated sugar
¼ t. salt
¼ c. cornstarch
1 oz. package unflavored gelatin
2 T. unsalted butter
2 t. real vanilla extract
4-6 ripe bananas, sliced


Optional, to serve:

Whipped cream and additional sliced bananas


How do you make banana cream pie from scratch?


Place the top oven rack in the center position and pre-heat oven to 400°F.


Use a stand or hand-held mixer to prepare the pie crust.


Add the flour, salt, and shortening in a medium-size bowl and mix to combine.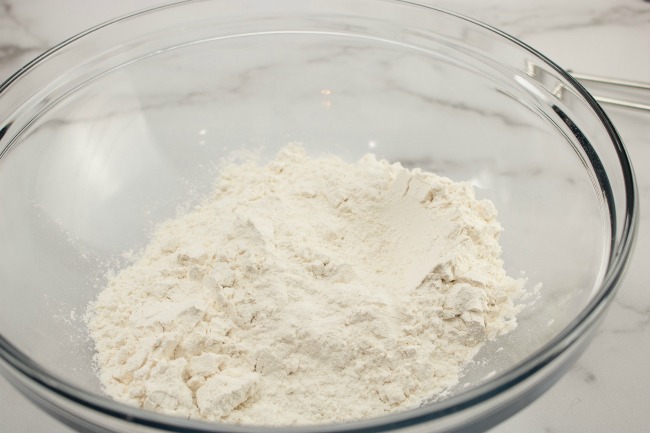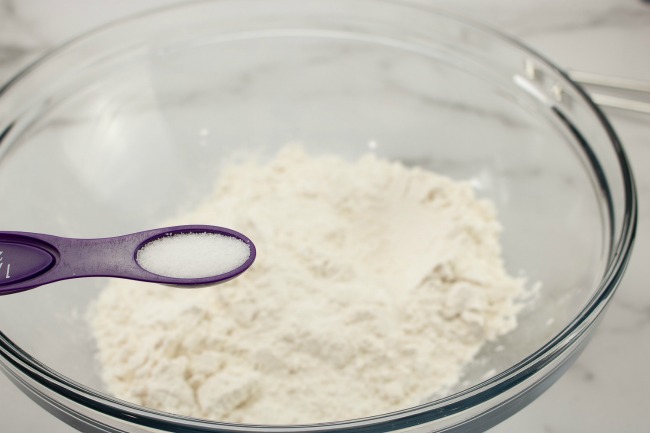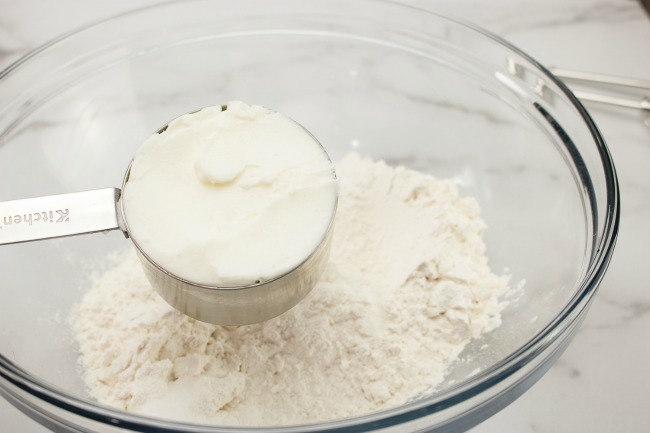 Add the ice-cold water a little at a time, until the dough clumps together and can form a ball.




On a lightly floured surface, roll out the dough into a 12-inch diameter.


Fold the dough in half and then in half again and transfer to a 9-inch diameter deep-dish pie plate.


Press the dough down into the pie pan.


Trim if there is more than ½ inch of excess dough hanging over the edges.


Fold the edges of the dough under, and then crimp together with your thumb or a fork. You could also use a pastry wheel for a neat crust design.


Line the pie crust with parchment paper and fill it with pie weights or dry beans. Blind bake (aka "pre-bake") the crust in the preheated oven for 15 minutes.


Remove the crust from the oven and remove the dry beans or pie weights. Set aside.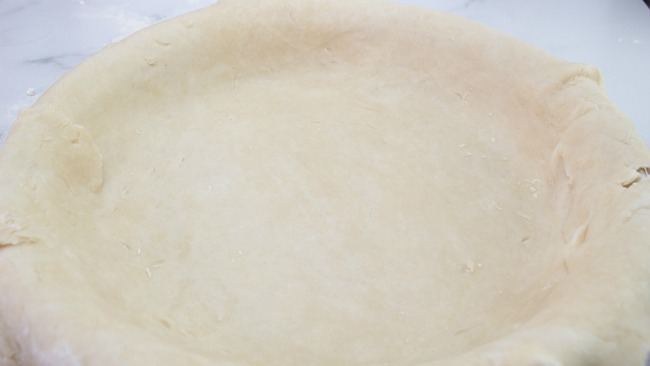 To make the filling, combine the milk, cream, eggs, sugar, salt, corn starch, and gelatin in a large saucepan.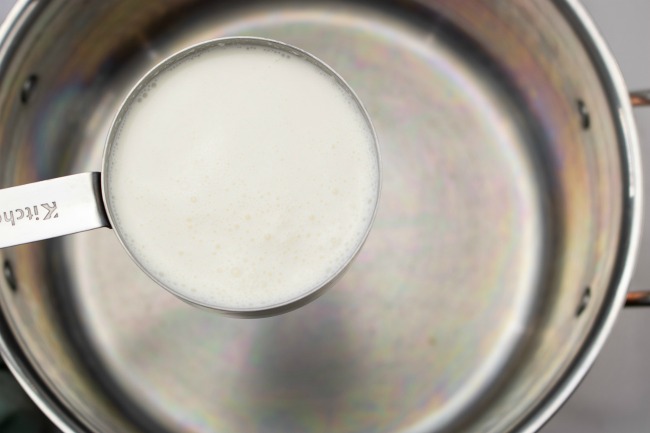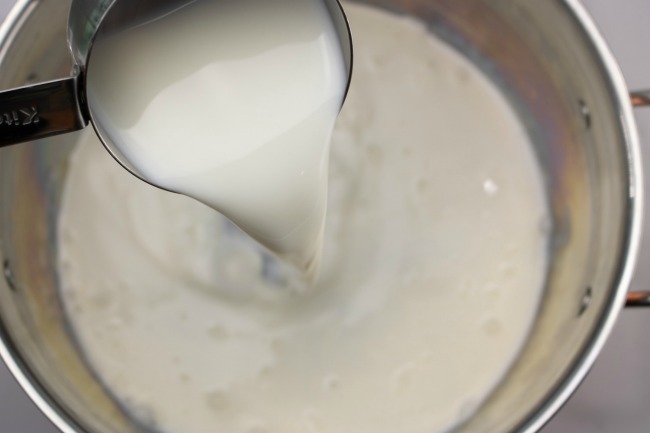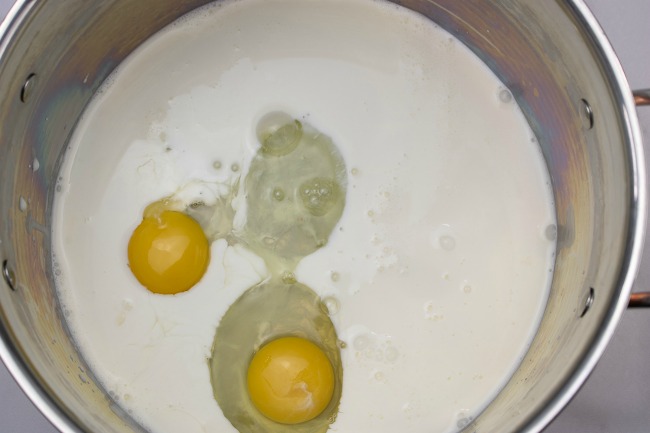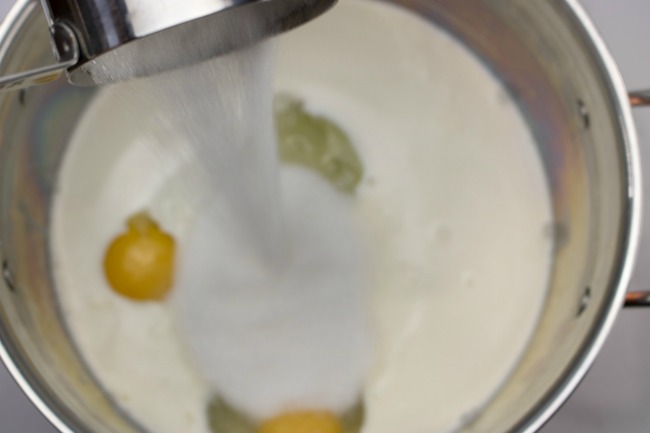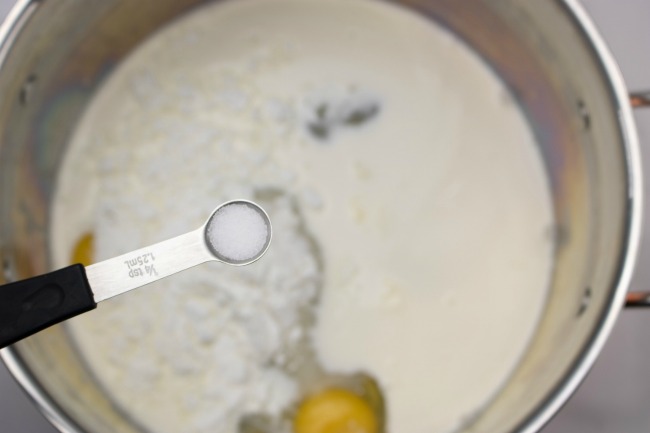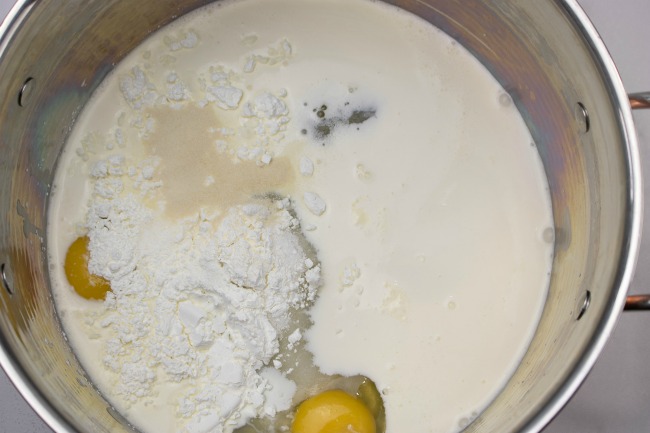 Stir until well blended and heat over medium-low heat while whisking often.


When the custard has thickened and becomes difficult to stir, turn the heat off and stir in the butter and vanilla. Set aside.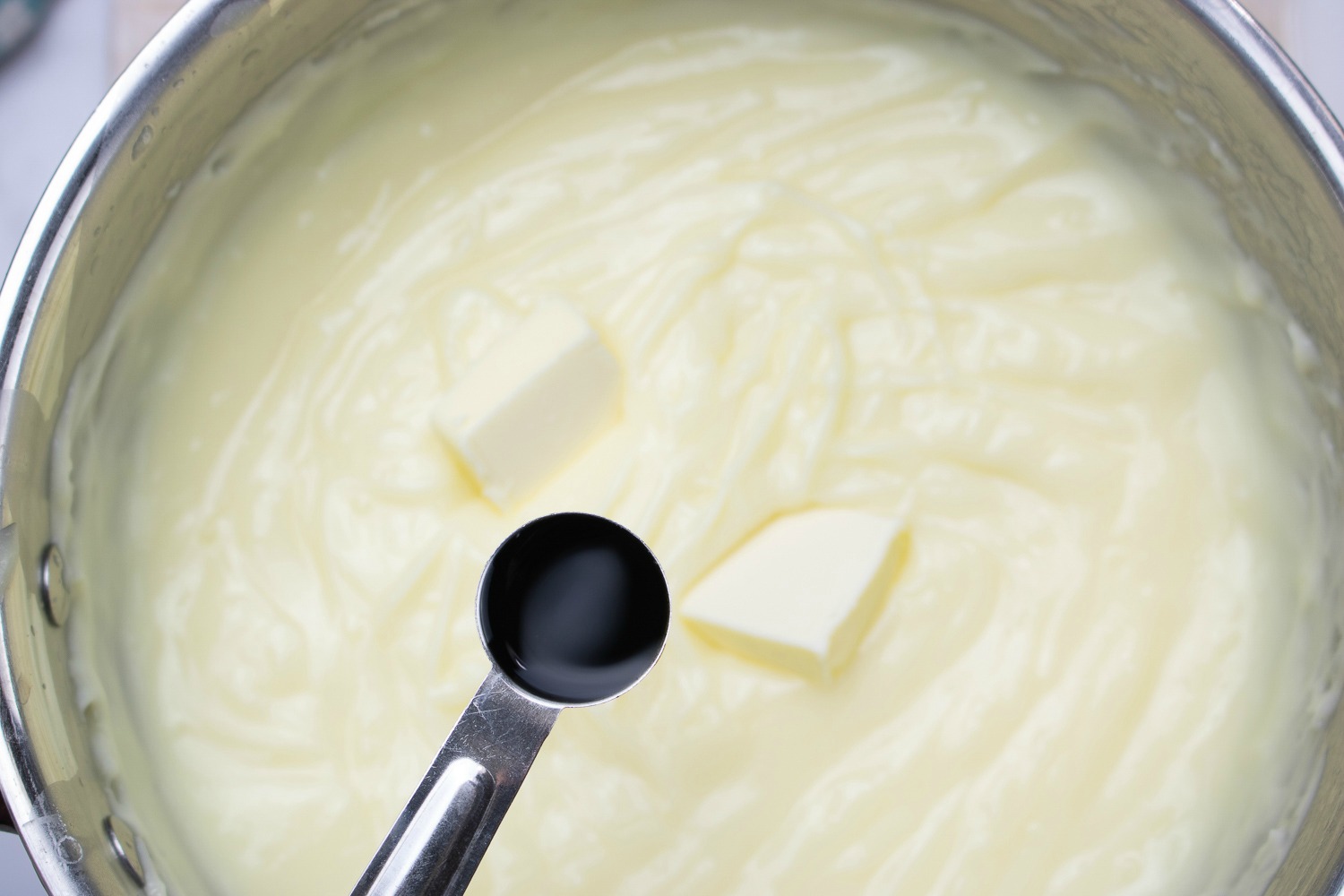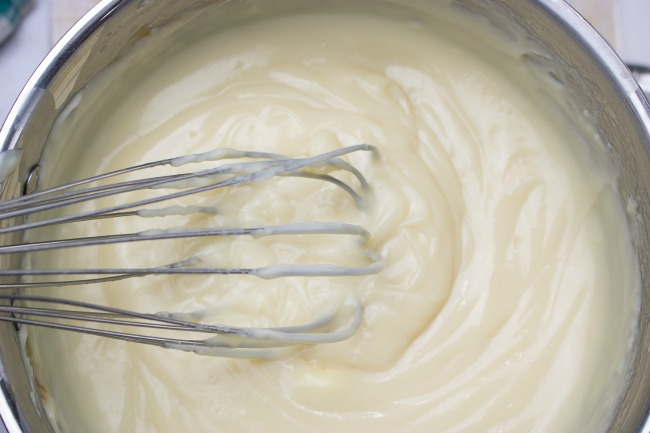 Slice the bananas and line the bottom of the pie crust with two layers of sliced bananas.




Pour the custard over the bananas and smooth the custard out throughout the pie.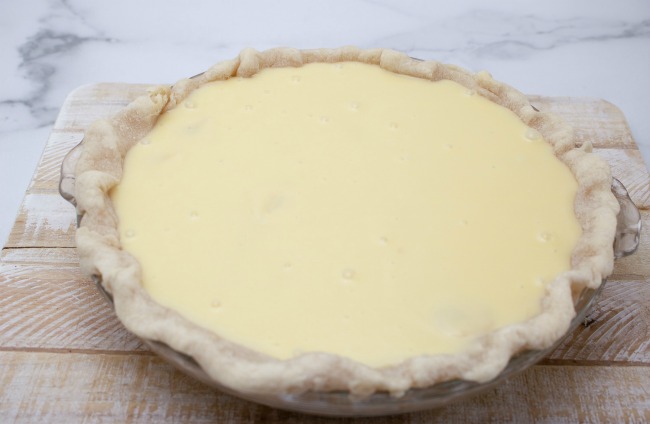 Reduce the oven temperature to 350°F and bake for 20-25 minutes.


When the baking time finishes, remove the pie from the oven and cool completely before transferring to the refrigerator.


Chill for a few hours or overnight before serving.


To serve, top with whipped cream and additional banana slices if desired. Enjoy!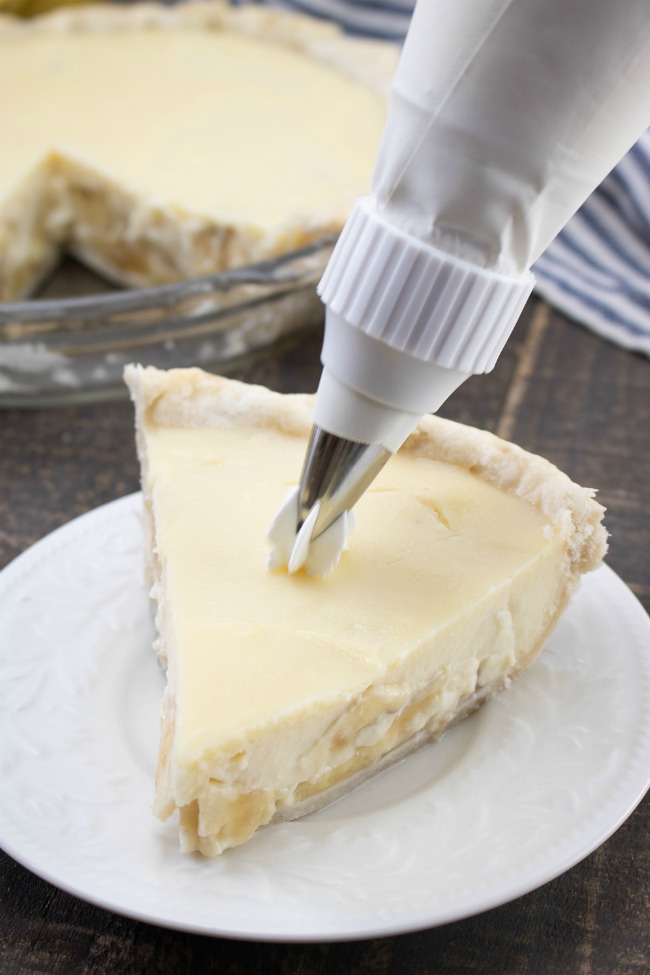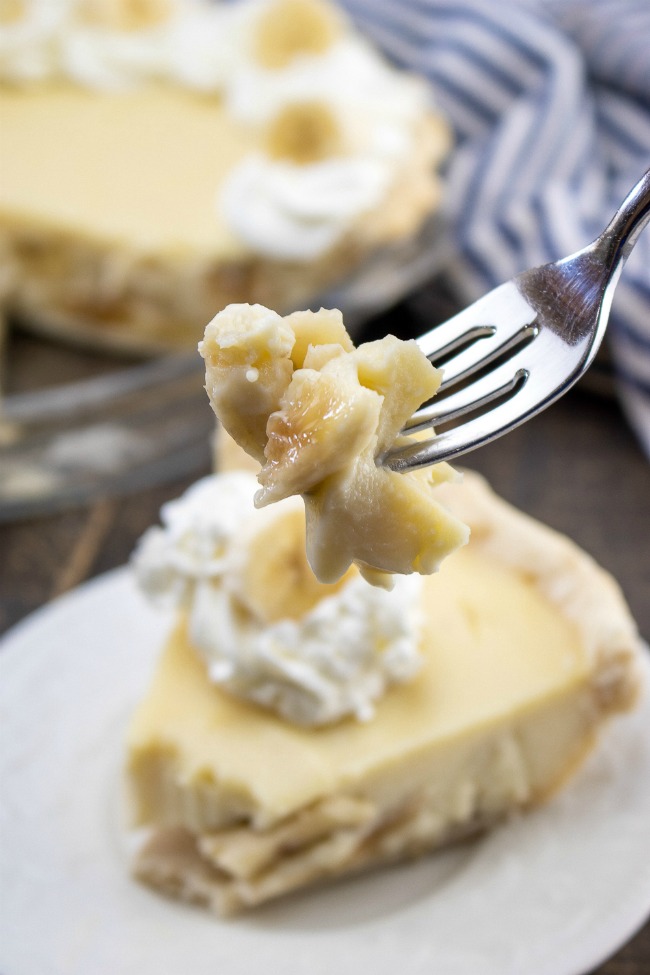 How do you fix a runny banana cream pie?


To avoid soupy, runny pudding, make sure to use whole milk and cook it until it's nice and thick. Undercooked pudding is the #1 reason your pie will get runny.


Does banana cream pie need to be refrigerated?


Yes, you will want to refrigerate this pie, loosely covered with aluminum foil or plastic wrap. A freshly baked banana cream pie will keep for about 3 to 4 days in the fridge.


How do you keep bananas from turning brown in a pie?


You can treat the bananas with any citrus juice (IE: lemon, orange, etc) to prevent browning. Brush it lightly on the slices, or place the juice in a spray bottle and spritz them this will allow you to only use just enough to avoid changing the flavor of the pie.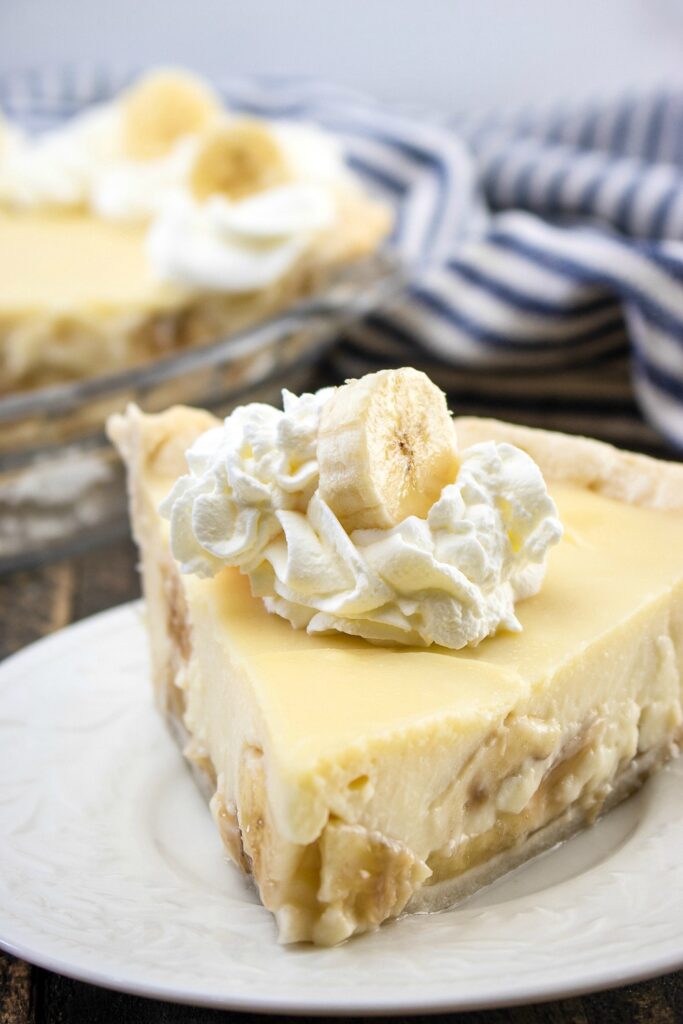 EVEN MORE DELICIOUS BANANA RECIPES:


Want to print this Banana Cream Pie Recipe?