This apple, banana, & oat smoothie is thick, creamy, fruity, and quick to make for a delicious breakfast treat.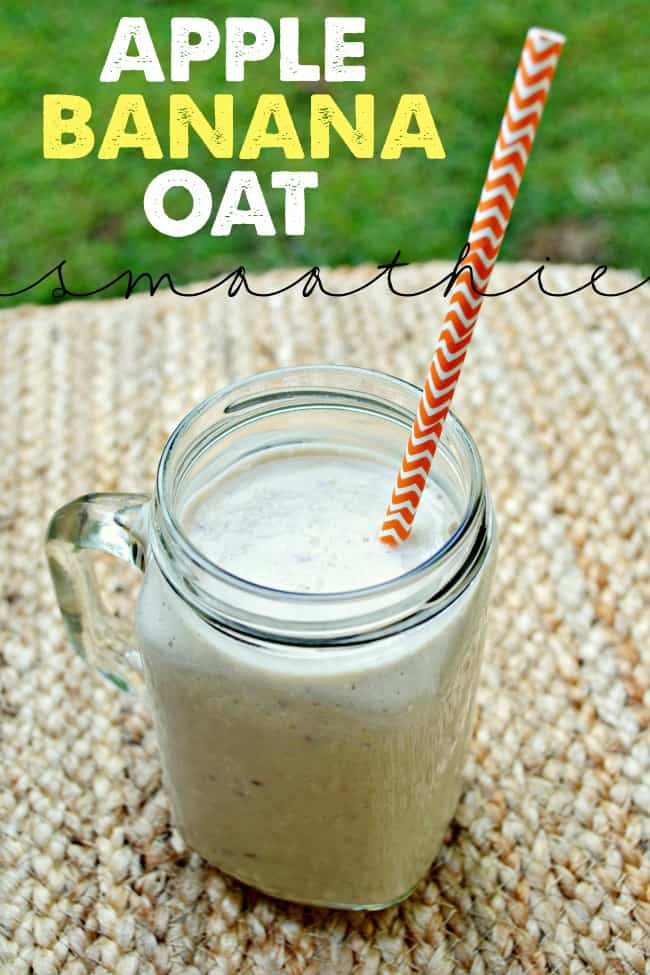 I love healthy smoothies whether it is in the morning, noon, or night but especially for breakfast.


I also really like to have them before I work out because they are great for energy or sometimes even for lunch.


I got lucky to have a kid who loves fruits and vegetables. Crazy right?!


However, I know there are tons of moms who fight their kids to eat anything that looks like a fruit, smells like a vegetable or the color green.


The struggle is real folks!


There is also one other thing I know and it is that kids love ice cream and sweet stuff.


We don't have to tell them that the sweet and creamy stuff is really just a bunch of fruits or vegetables blended up.


So if you are looking for a way to add fruits or veggies into your kid's diet (or even your own, picky eaters) then having a creamy and delicious smoothie is definitely the way to go.


One of my favorite recipes is this apple, banana, & oat smoothie.




Ingredients you will need for Apple, Banana, and Oat Smoothie


1 apple
1 banana
1/2 cup oats (old fashioned)
1/2 cup milk
2-4 ice cubes (or freeze the banana and omit the ice cubes)


Directions:


Chop up the apple and banana.
Mix all the ingredients in a blender and blend until smooth.
Serve & enjoy!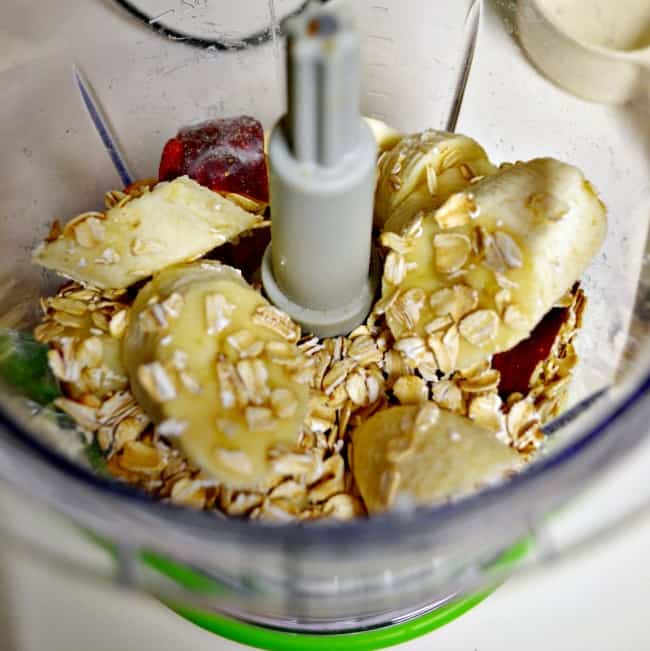 Some questions you may have


Do you peel apples for smoothies?


If you choose to leave the skin on the apple it will slightly change the texture of your smoothie. However, the skin offers all of the vitamins and nutrients of the fruit. I highly recommend keeping the skin.


Can I put banana peels in my smoothie?


Although the answer is yes you can, a banana peel will affect the taste of your smoothie. It is slightly bitter.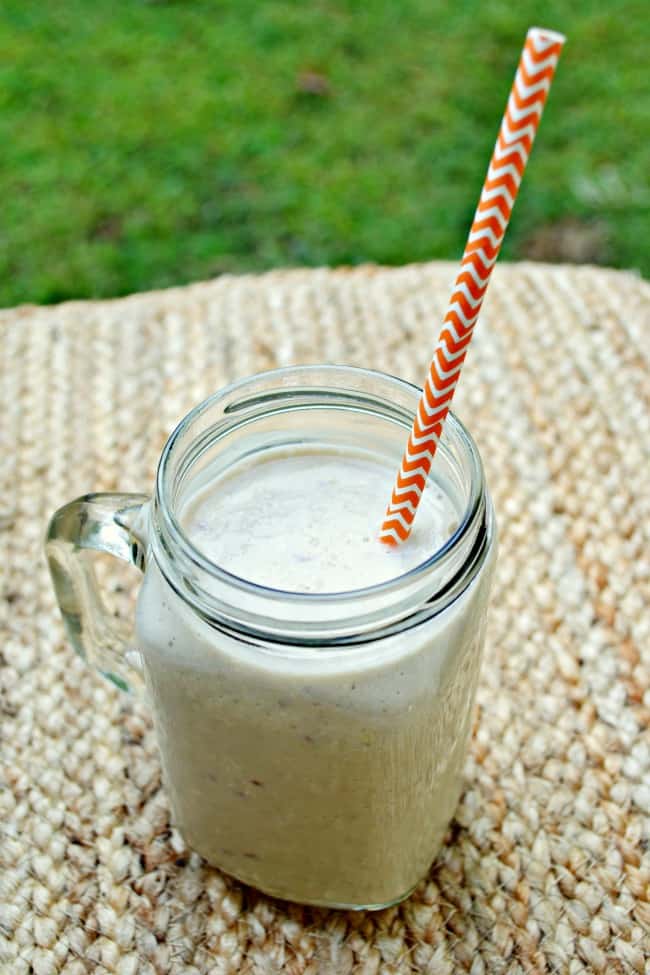 Do you want to print this recipe?




If you enjoyed this apple, banana, & oat smoothie recipe you also might like…


Very Berry Smoothie Recipe

Raspberry Peach Smoothie

Mango Peach Protein Smoothie