Get ready to celebrate the new year and make your very own New Year's Eve party crackers, loaded with confetti and candy for a fun celebration.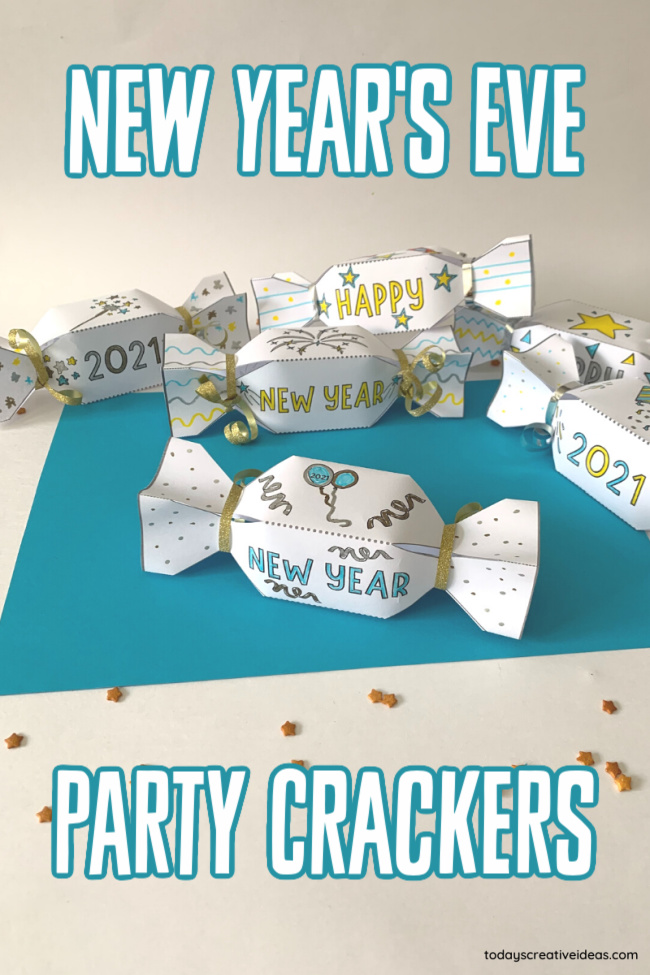 Make these New Year's Eve party crackers to give your party that extra pop at the end of the night. Yes, even if it is just a party of 1.


All you need to do is make them colorful and go ahead and fill them with confetti, candy, small toys and trinkets, paper crowns, noisemakers, and more.


These make awesome favors for New Year's Eve Parties, too!




I was not aware of New Year's Eve party crackers until I became an adult, but they are just as fun for me as they are for kids.


What is the history behind Party Crackers?


New Year's Eve crackers are the same as Christmas crackers. The tradition of Christmas crackers began in the United Kingdom around the mid-1840s by a man named Tom Smith. His first tactic was to insert love messages into the wrappers, similar to fortune cookies.


More modern Christmas crackers are a festive table decoration that makes a popping sound when opened. This is why they make such great ideas for New Year's too.


A cracker consists of segmented tubes typically wrapped in brightly decorated paper. The crackers are pulled apart by two people, and the person who has the larger portion keeps the goodies. Although oftentimes now, everyone gets a cracker to enjoy.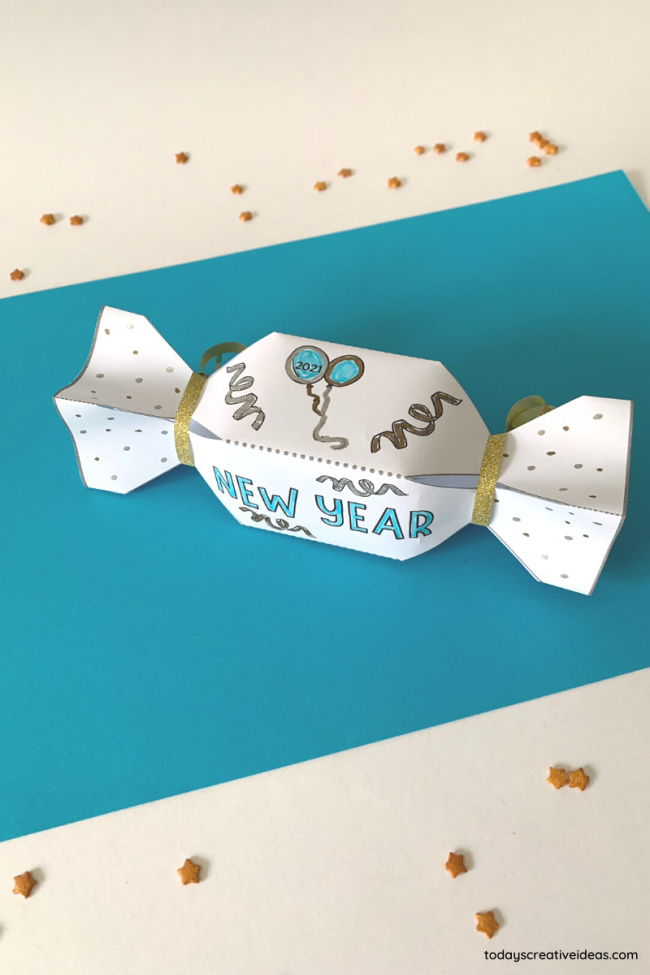 Supplies you will need to make your own New Year's Eve Party Crackers


Cardstock
Printer for free printable
Markers / Crayons
Craft Glue
Ribbon (optional)


How to make New Year's Eve Party Cracker's


Print out your favorite crackers, there are 7 different designs, including one that is plain for you to add your own personalized touch.


Color it to your heart's content, you can use markers, crayons, glitter. Whatever suits your fancy!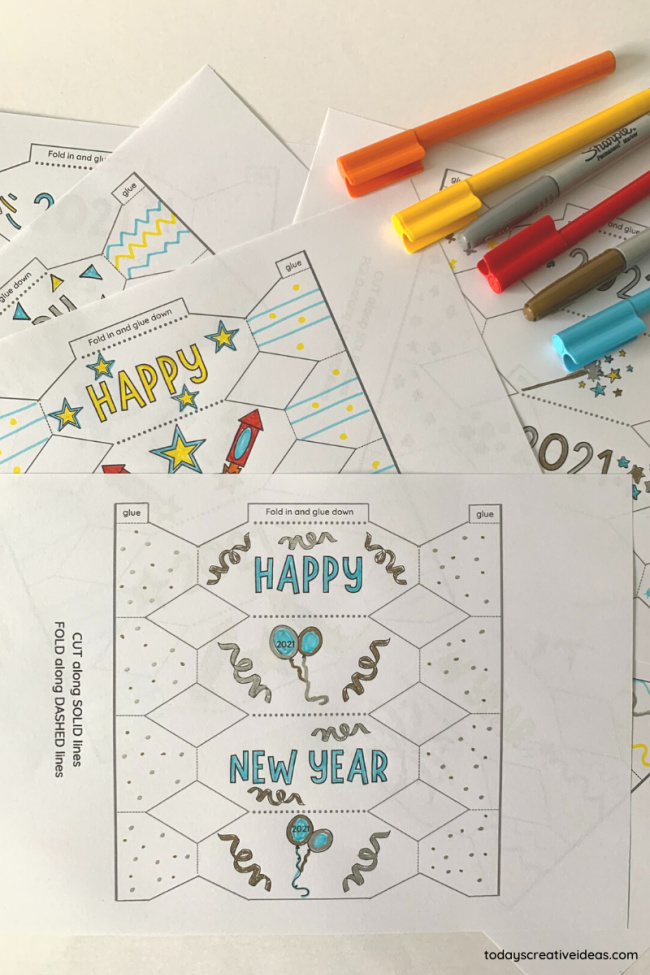 Once you are finished coloring your New Year's Eve party crackers cut them out and they are ready to be filled.


Add all your favorite trinkets and candies and then fold and glue down the edge.


The last step is adding some curly ribbon if you want to add that extra touch.


**GET THE FREE PRINTABLE**
Download Here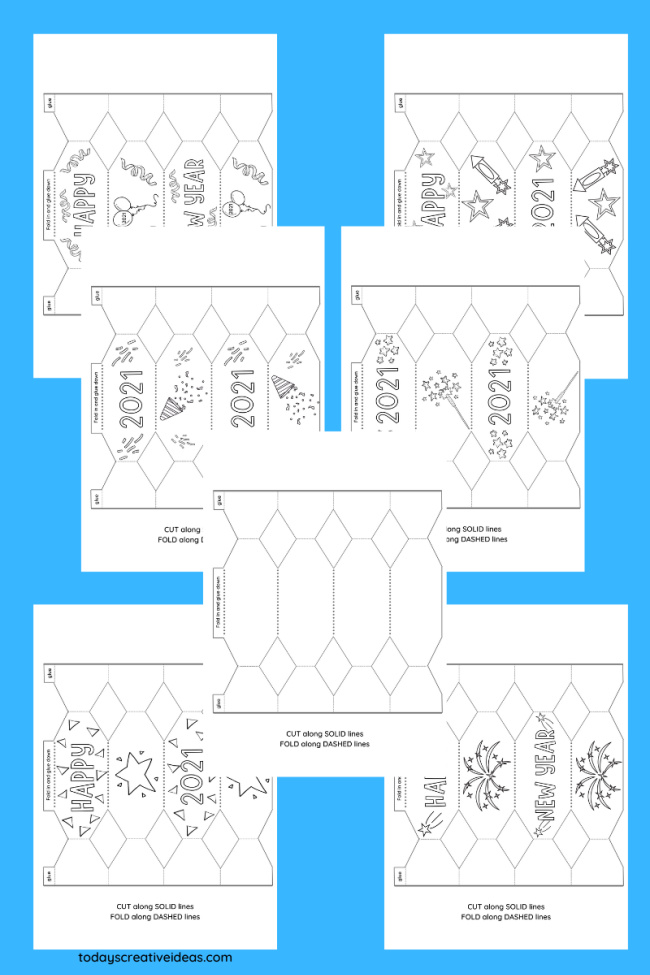 Even more New Year's posts you don't want to miss!




Print the instructions for making these New Year's Eve Party Crackers!