Looking for something to do tonight? Check out one of these must see Christmas movies to get you into the holiday spirit!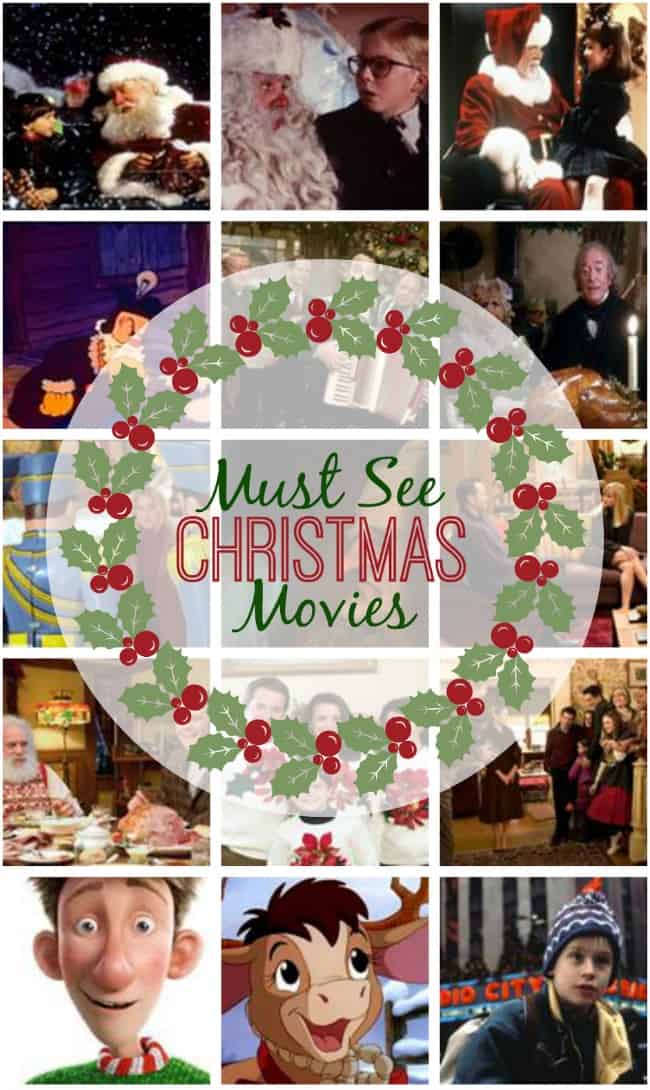 This Girl's Life Blog may be compensated for purchases on this page.
One of our favorite Christmastime activities to do as a family is watching all the fun holiday movies.
Whether you are looking for a new holiday hit that you may have not seen before or a classic you haven't watched in awhile this list has all the greats that we love.
National Lampoon's Christmas Vacation
The Santa Clause
The Santa Clause 2
The Santa Clause 3: The Escape Clause
A Christmas Story
Miracle on 34th Street
How the Grinch Stole Christmas Cartoon
The Polar Express
Christmas Comes But Once A Year
Christmas with the Kranks
The Muppets Christmas Carol
Scrooged
The Christmas Carol
Four Christmas'
Ernest Saves Christmas
Alvin & The Chipmunks Christmas
Fred Claus
Deck the Halls
The Family Stone
White Christmas
Charlie Brown Christmas
Arthur Christmas
Annabelle's Wish
Home Alone 2: Lost in NY
Noel
Nothing Like the Holidays
Yes Virginia
Santa Clause: The Movie
Home Alone
Santa Claus is Coming to Town
Prancer
How the Grinch Stole Christmas
(the movie)
Frosty Returns
Rudolph
The Holiday
It's a Wonderful Life
Frosty the Snowman
Elf
The Year Without A Santa Claus
I can only imagine there are some more great ones that I missed. I even love the cheesy Hallmark and Lifetime ones too.
What is your favorite Christmas movie?
I think my all-time favorite would be A Miracle on 34th Street.
If you enjoyed this list of must see Christmas movies, you also might like…
---