This easy honey garlic chicken thighs recipe features sticky and tender chicken thighs slathered in garlic, soy, and honey sauce that is packed with amazing flavor.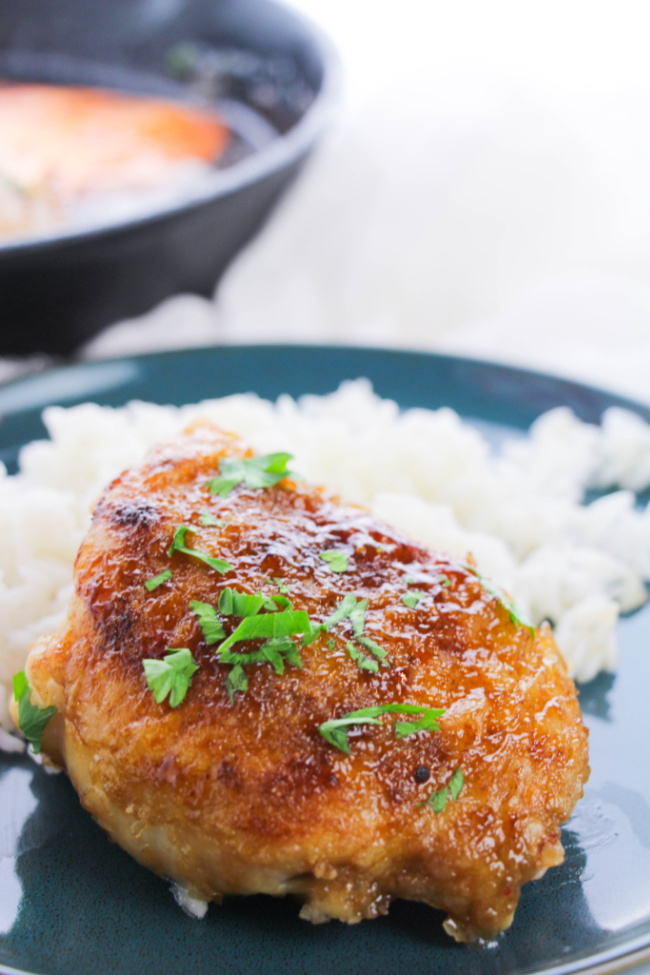 This recipe yields simply the best, easiest, and most delicious chicken thighs swimming in a delicious honey garlic sauce!


Simple and mouthwatering, honey garlic chicken thighs are a great budget-friendly and kid-friendly meal idea for a busy night.


Ingredients you will need:


2 cups Beef Broth
1/4 cup Soy Sauce
1/2 cup Honey (or to taste)
1/4 cup Brown Sugar
4-6 cloves Garlic, sliced
2″ piece Ginger, sliced
1/2 cup plus 2 Tablespoons cornstarch
1/2 cup hot water
6 Chicken Thighs
1 teaspoon white pepper
1 teaspoon ground ginger
1 teaspoon garlic powder
2 Tablespoons peanut oil, or more as needed


It should be noted that this recipe makes a pint of honey garlic sauce. Feel free to reduce the amounts to make just enough for your recipe.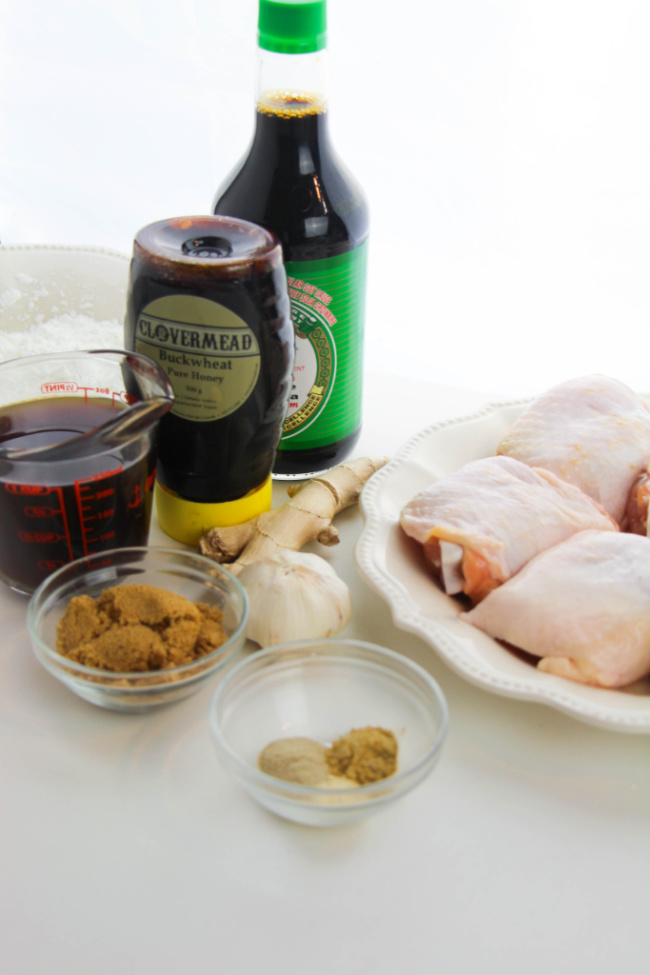 How to make easy honey garlic chicken thighs!


In a medium-sized saucepan over medium heat, combine the beef broth, soy sauce, honey, and brown sugar.


Cook together for 5 minutes, stirring occasionally.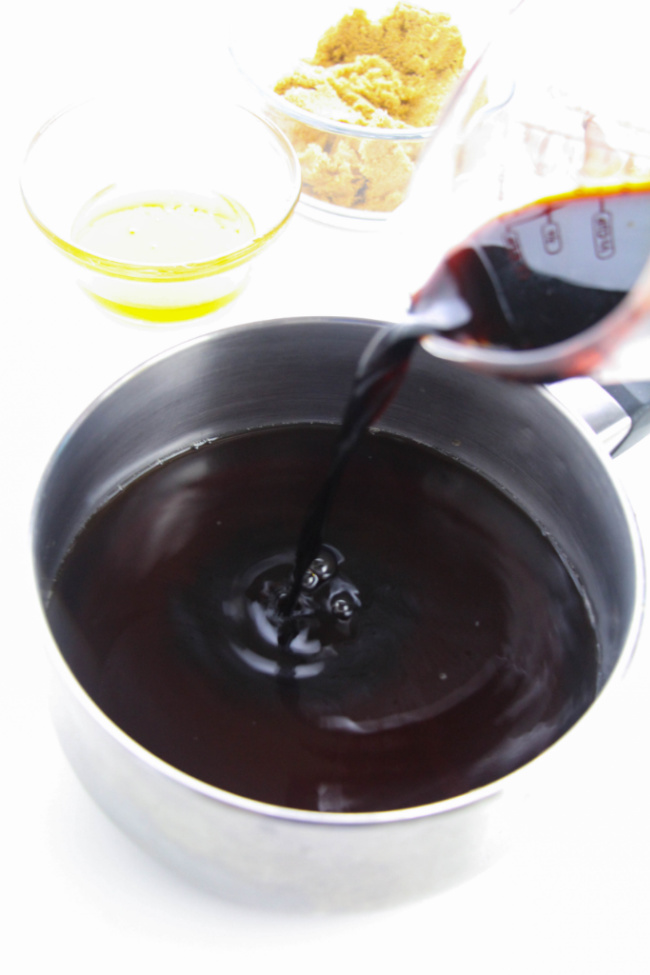 Add the garlic and ginger and continue to cook for 2 minutes.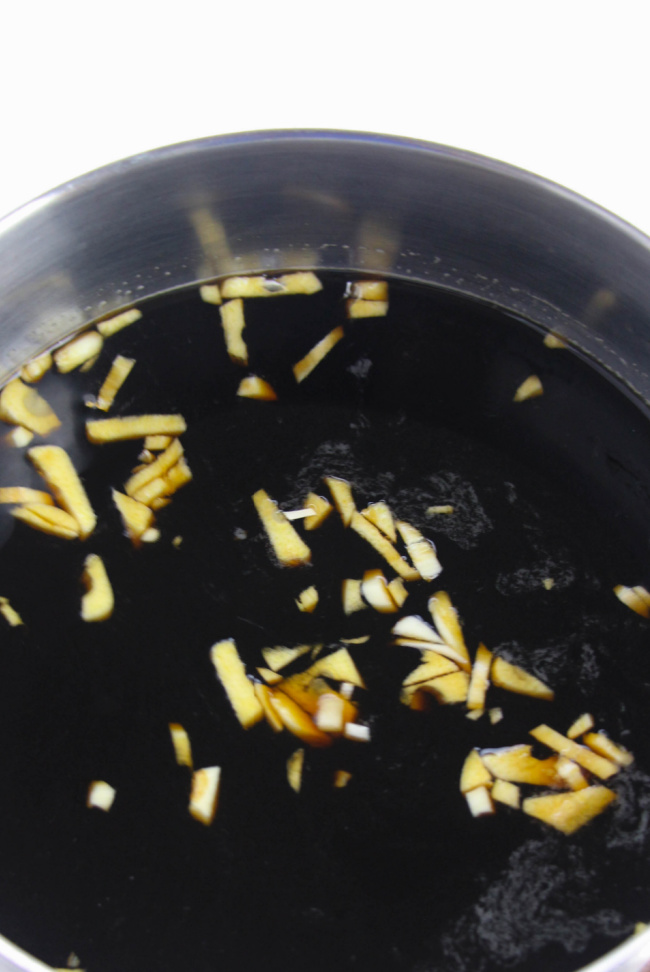 In a small bowl, whisk together 1/2 cup hot water plus 2 Tablespoons of cornstarch to form a slurry.


Whisk the slurry into the honey garlic sauce and increase heat to high.


Bring the honey garlic sauce to a boil for 2 minutes, stirring occasionally, then reduce to medium to continue simmering for 5 minutes.


While the honey garlic sauce is simmering, season the chicken thighs with white pepper, ground ginger, and garlic powder.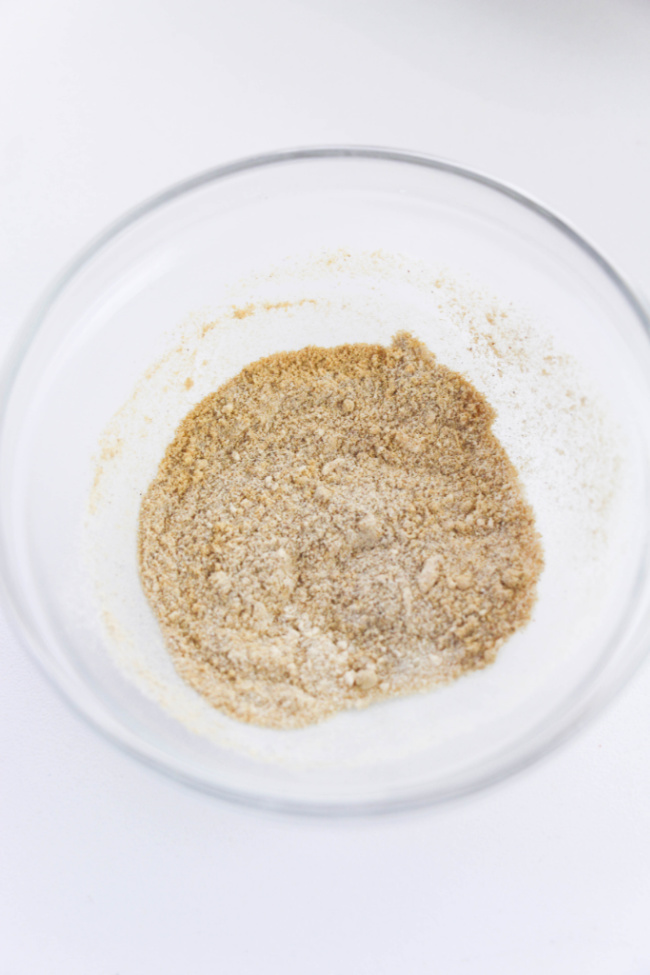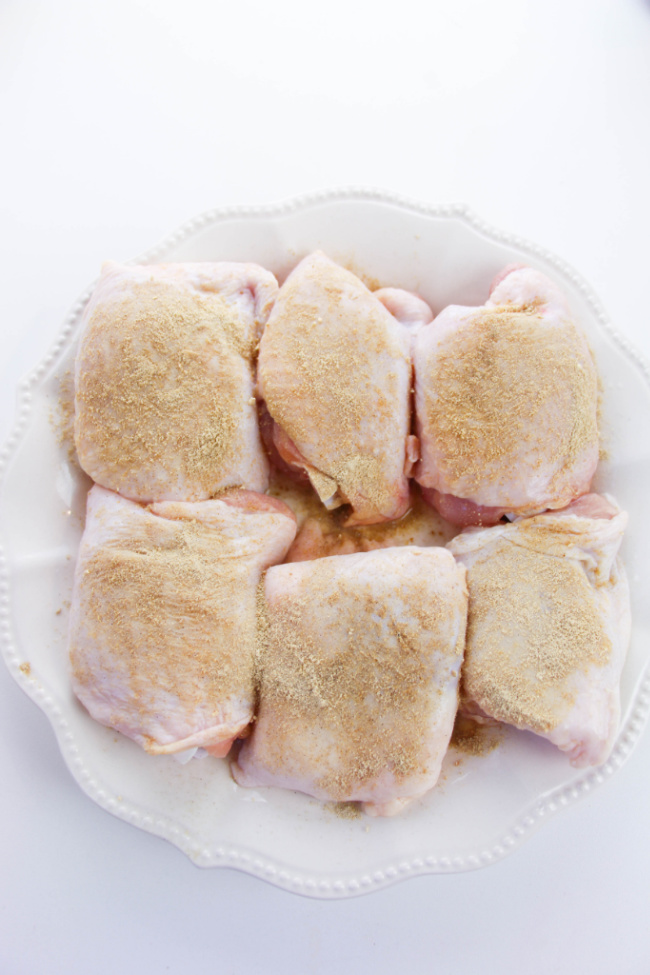 Place the remaining 1/2 cup cornstarch in a shallow bowl and dredge each chicken thigh in the cornstarch, coating both sides and shaking off any excess.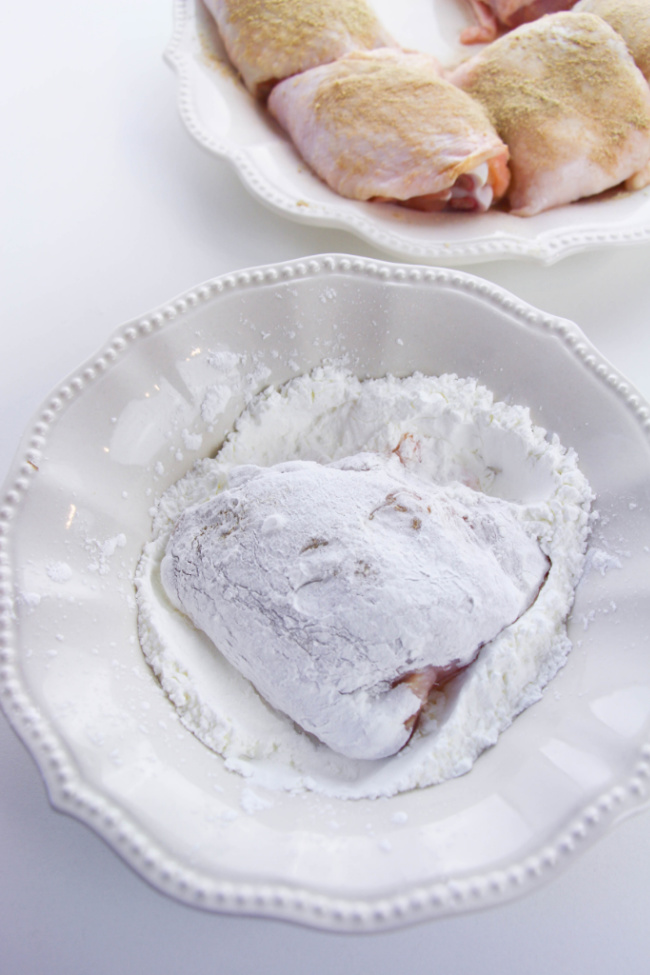 Place the peanut oil in a skillet over medium heat and once hot, add the coated chicken.


Cook the chicken until browned on both sides and an inserted meat thermometer reads 165F, about 4-5 minutes per side.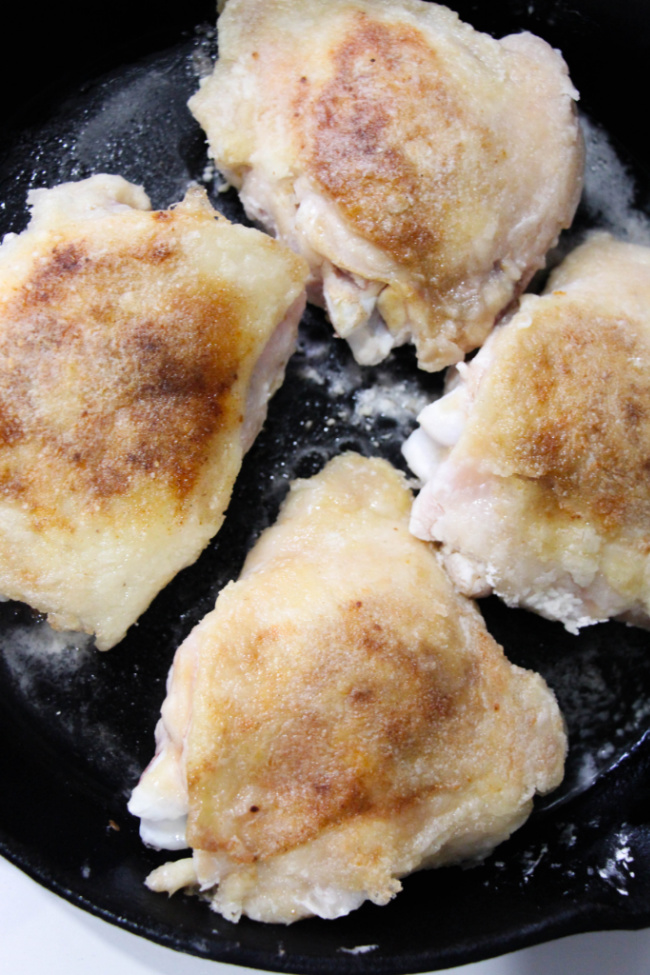 Set your oven to broil.


Spoon the honey garlic sauce over the chicken thighs, about 2-3 tablespoons per thigh, and place the skillet under the broiler to thicken and finish the browning process, 2-3 minutes.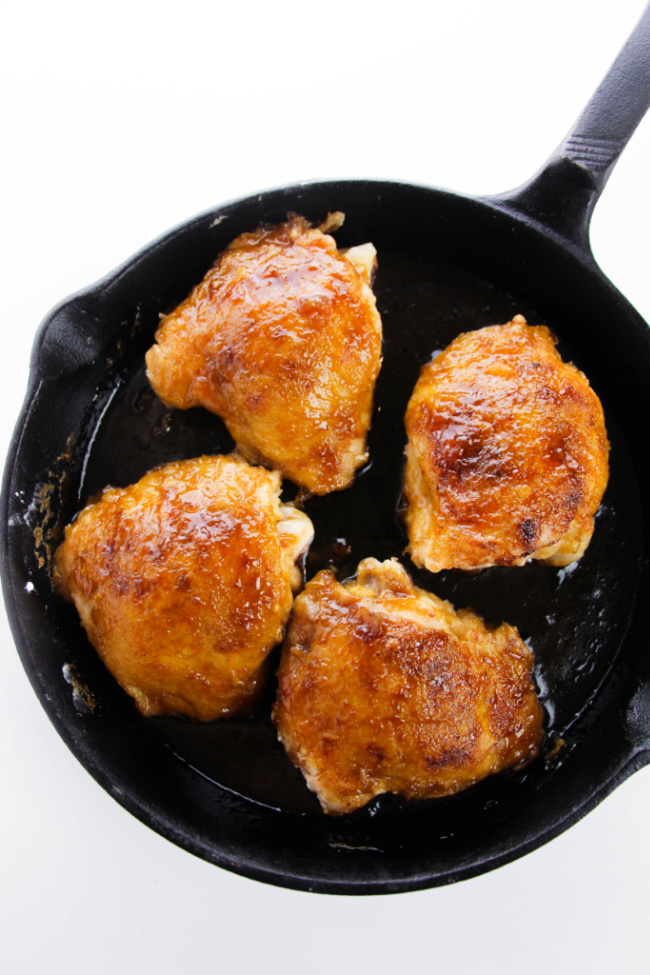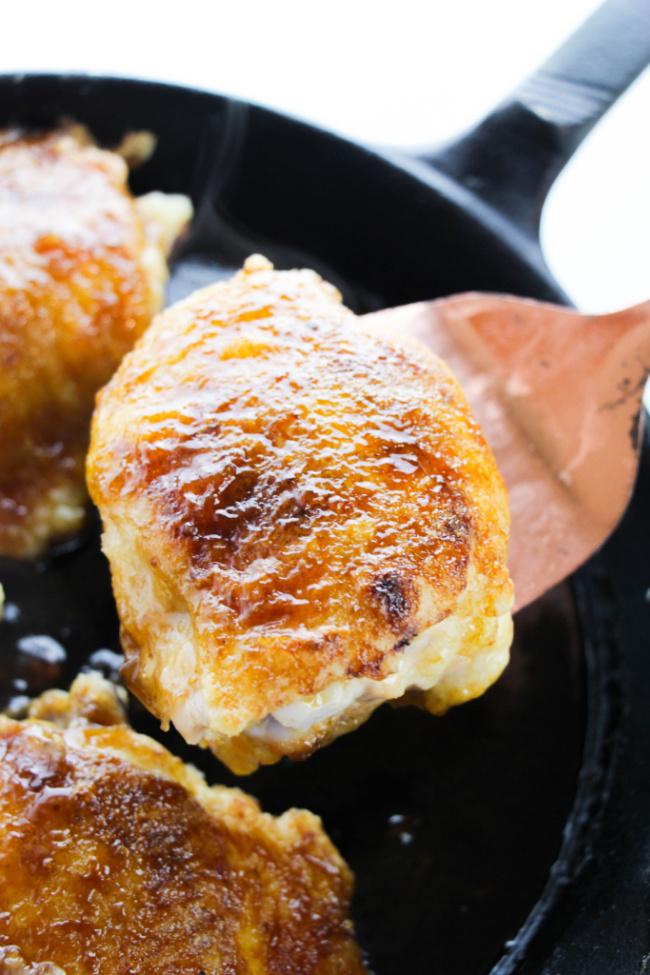 Serve with rice and additional honey garlic sauce.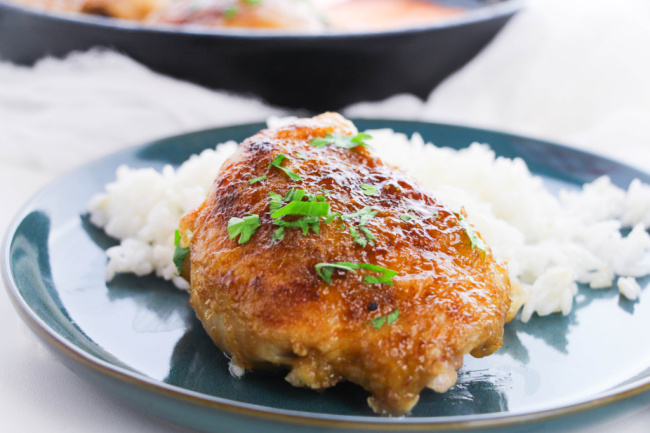 If you have additional leftover sauce, as I stated this makes a pint of sauce, you can save it to drizzle over some sides like rice, broccoli, etc.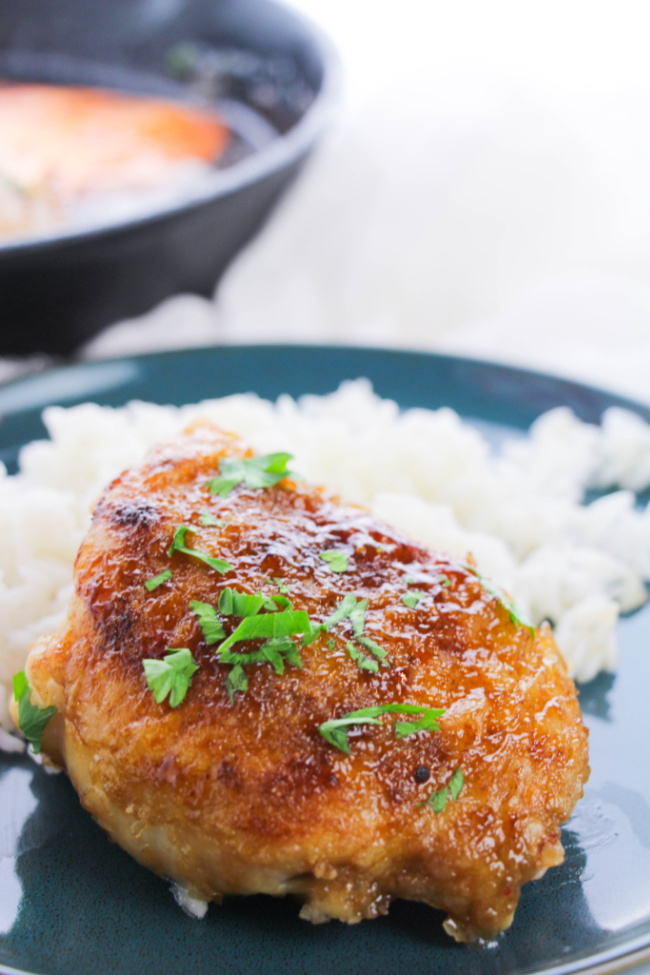 Can I use chicken breast as a substitute?



Absolutely, we like to use chicken thighs as the dark meat since it's super moist and packed full of flavor. But you can certainly use chicken breast or chicken tenders with this incredible sauce.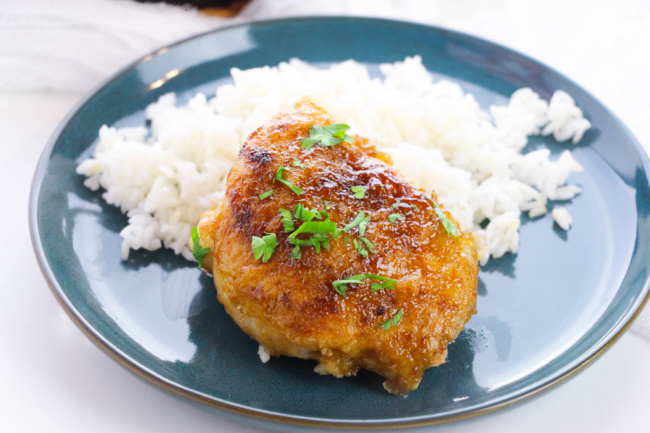 Don't miss these other chicken recipes that we know you will also love!




Want to print this Easy Honey Garlic Chicken Thighs Recipe?