Get ready for a pumpkin-tastic adventure with our Popsicle Stick Pumpkin Pie Craft! Dive into the world of creativity as you transform simple popsicle sticks into a delightful pumpkin pie masterpiece.


This pumpkin pie project promises a slice of joy in every stick.


Gather your materials, unleash your artistic flair, and let the crafting begin!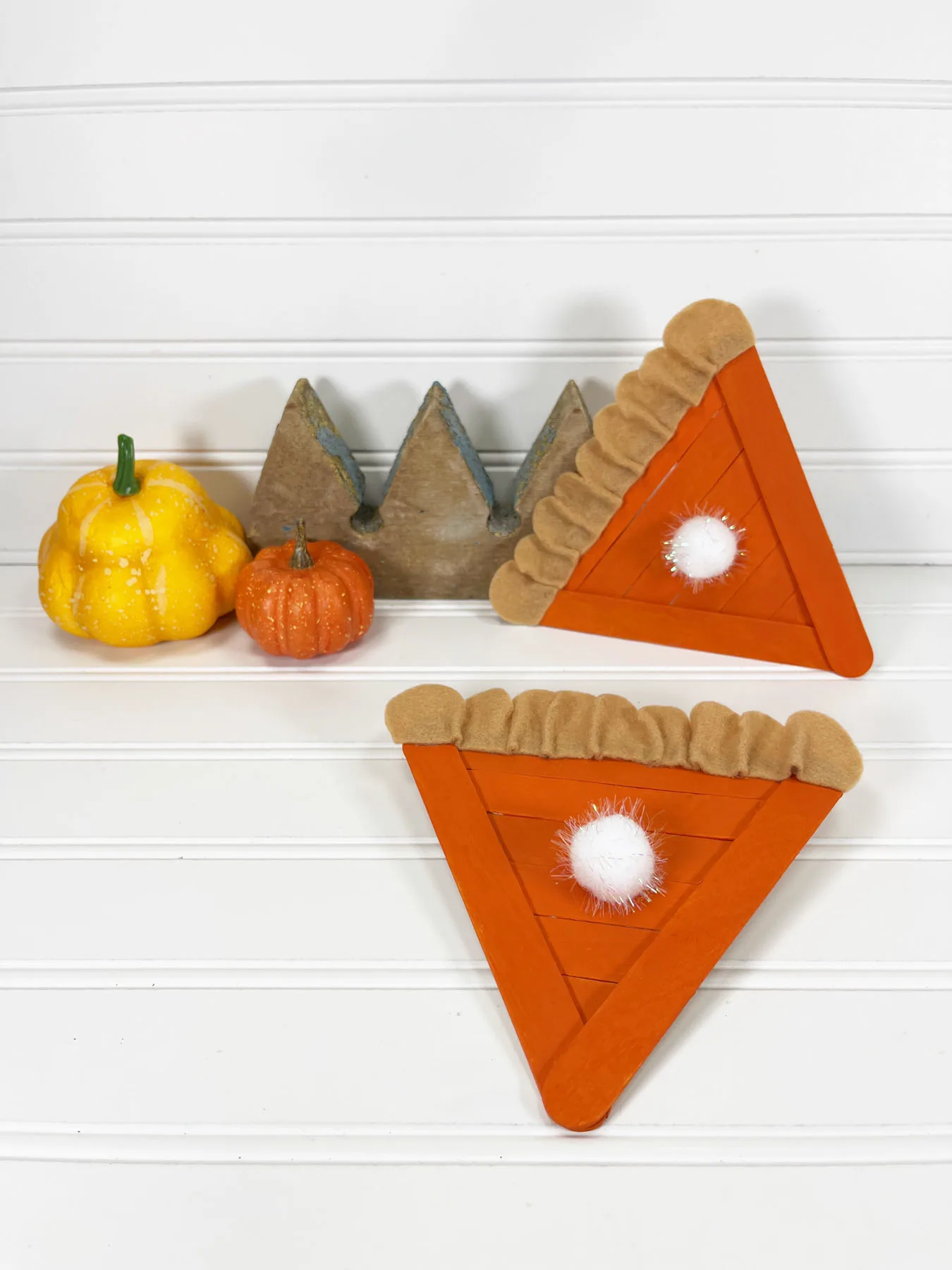 If you've ever dreamt of transforming humble popsicle sticks into a slice of crafting heaven, then you're in for a treat.


Join me on this adventure as we delve into the delectable world of Popsicle Stick Pumpkin Pie Craft—an activity that's not just a feast for the eyes but also a celebration of imagination.


So, grab your crafting essentials, and let's begin a journey that's as sweet as it is crafty!




Why you'll love this craft!


Quick and Easy Fall Craft
Budget Friendly
Great for Fine Motor Skills and Hand-Eye Coordination




Supplies to make a craft stick pumpkin pie


Craft Sticks, Jumbo
Pom Pom, White, Tinsel
Glue Gun and Glue Sticks
Acrylic Craft Paint – Muted Orange
Craft Felt - Tan
Scissors
Paintbrush
Marker or Straight Pins
Pie Crust Pattern



Most of these items can be found at the dollar store.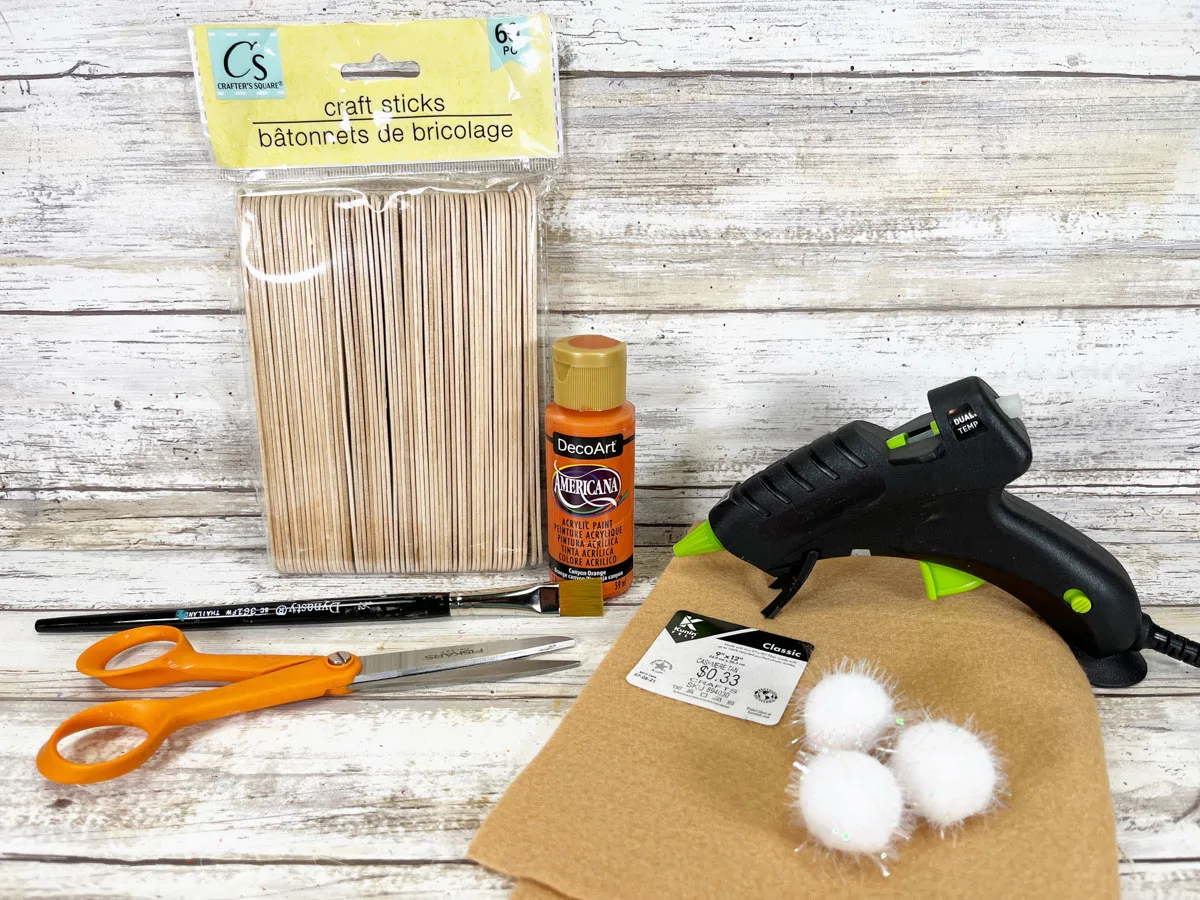 How to make a popsicle stick pumpkin pie craft for kids


Gather all your supplies.


To create the pumpkin pie slice, create a triangle with three jumbo craft sticks on your work surface, and secure at the corners with a glue gun and glue sticks.


TIP: You can use liquid craft glue for this project, but you must wait for it to dry.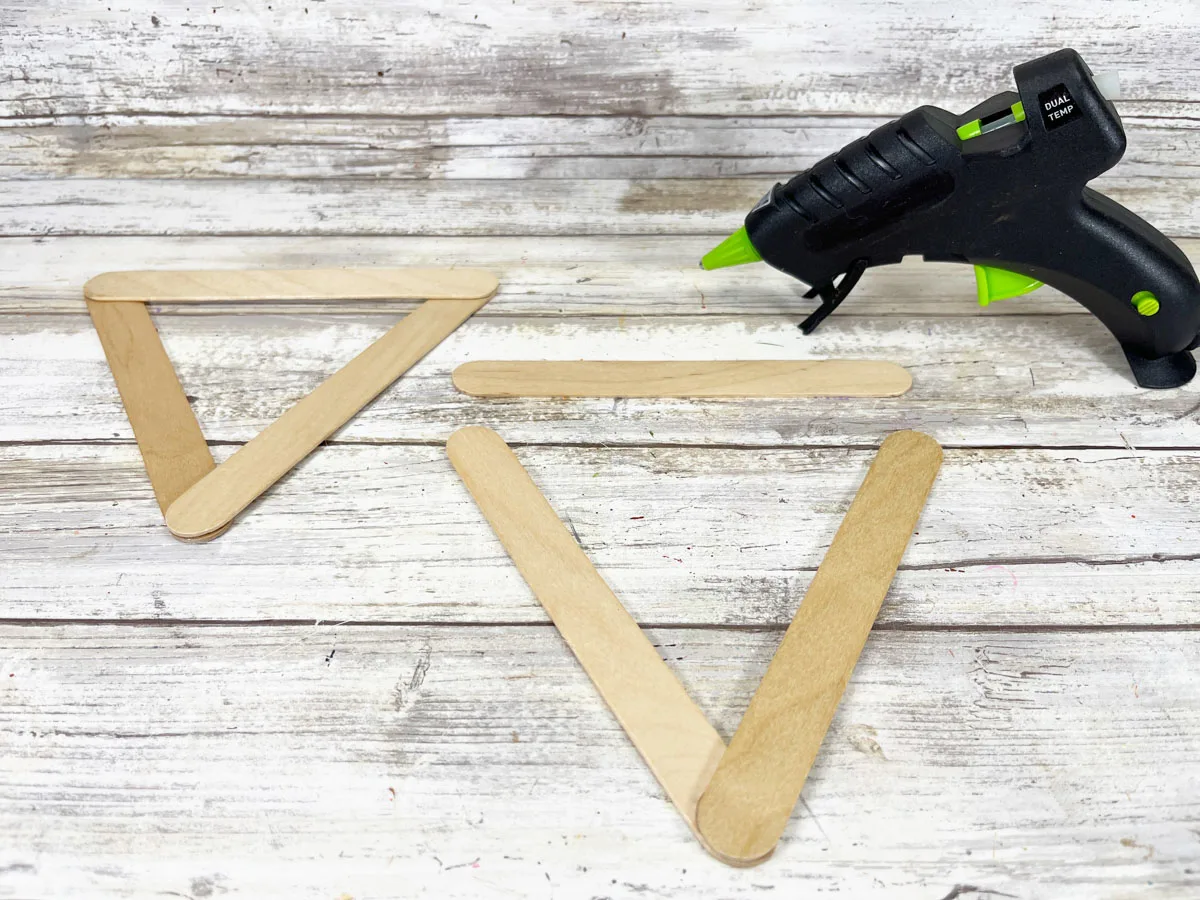 Dry fit additional jumbo craft sticks along the length of the triangle and mark with a pencil. Trim the ends of the jumbo craft sticks with scissors.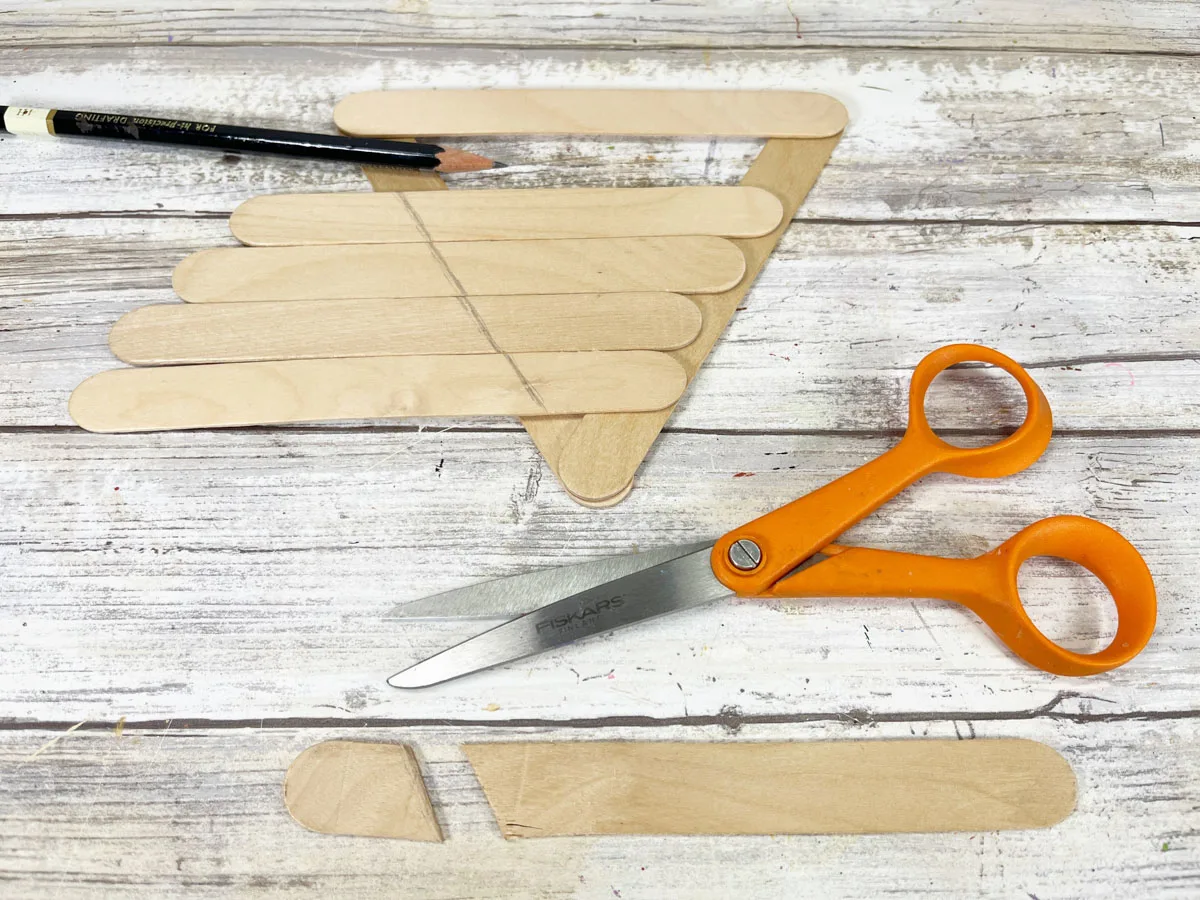 Attach the trimmed jumbo craft sticks to the back of the pumpkin pie slice with a glue gun and glue sticks.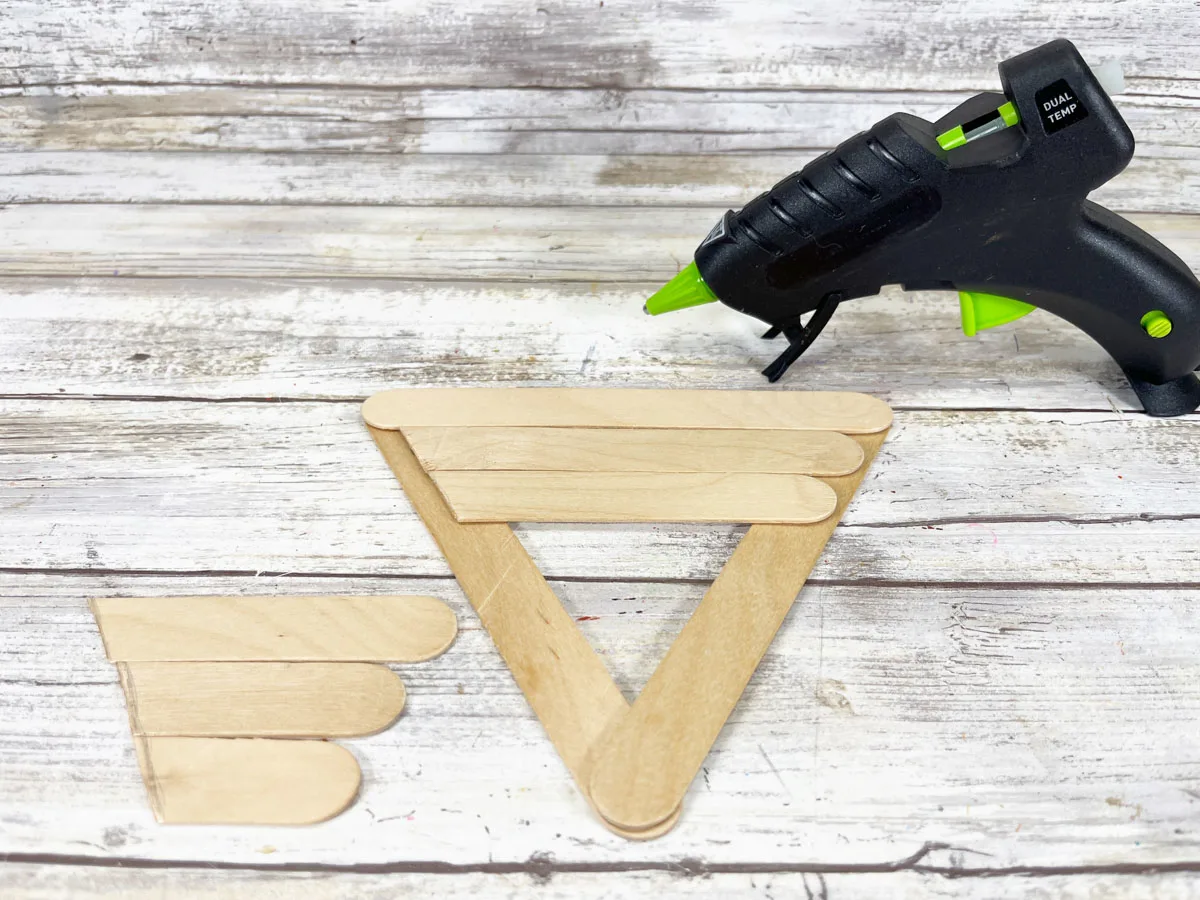 Basecoat the entire pumpkin pie slice with muted orange acrylic craft paint. Let dry, and apply a second coat, if necessary.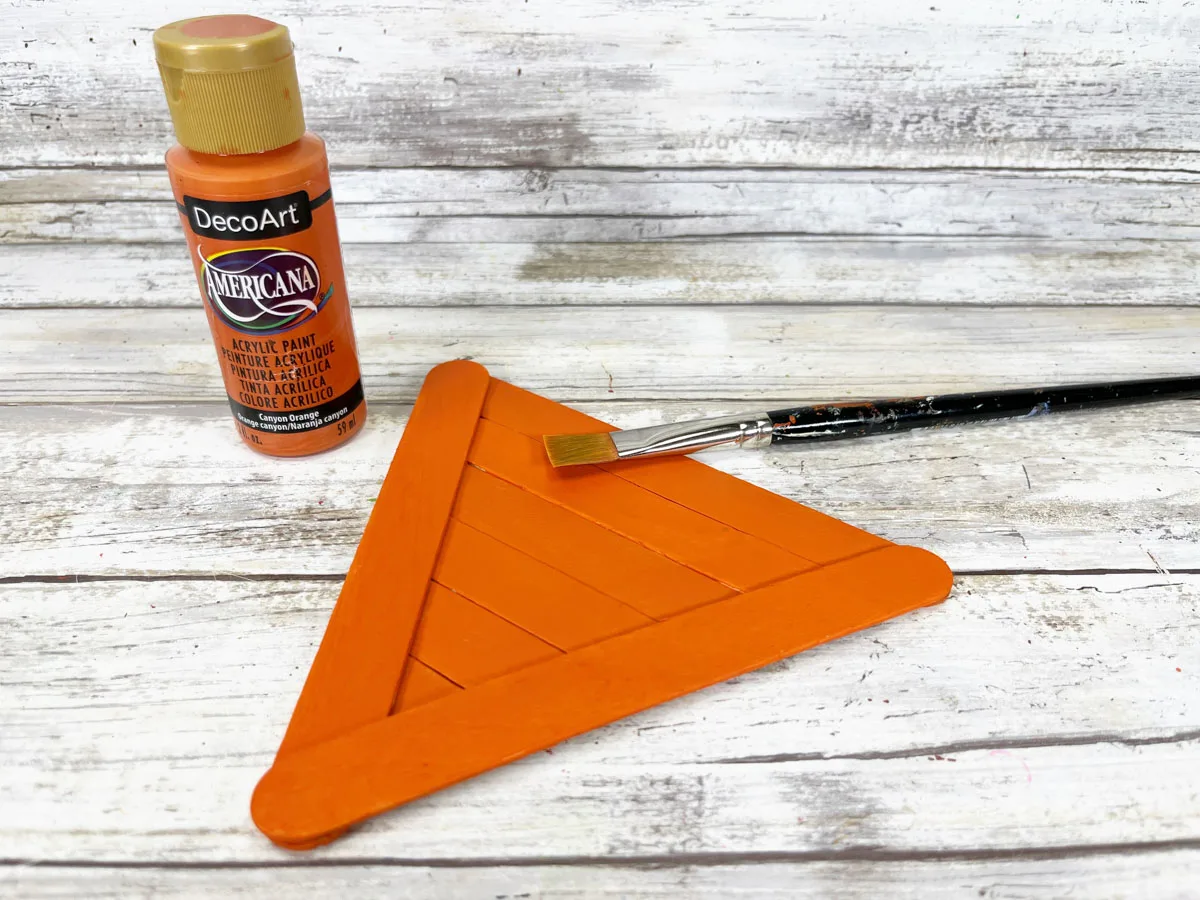 Download, print, and cut out the crust pattern. Trace or pin the crust pattern onto tan craft felt. Cut out the pattern with scissors.




Attach the felt crust to the pie slice with a glue gun and glue sticks. Pinch and pleat the felt as it is glued, to give realistic dimension.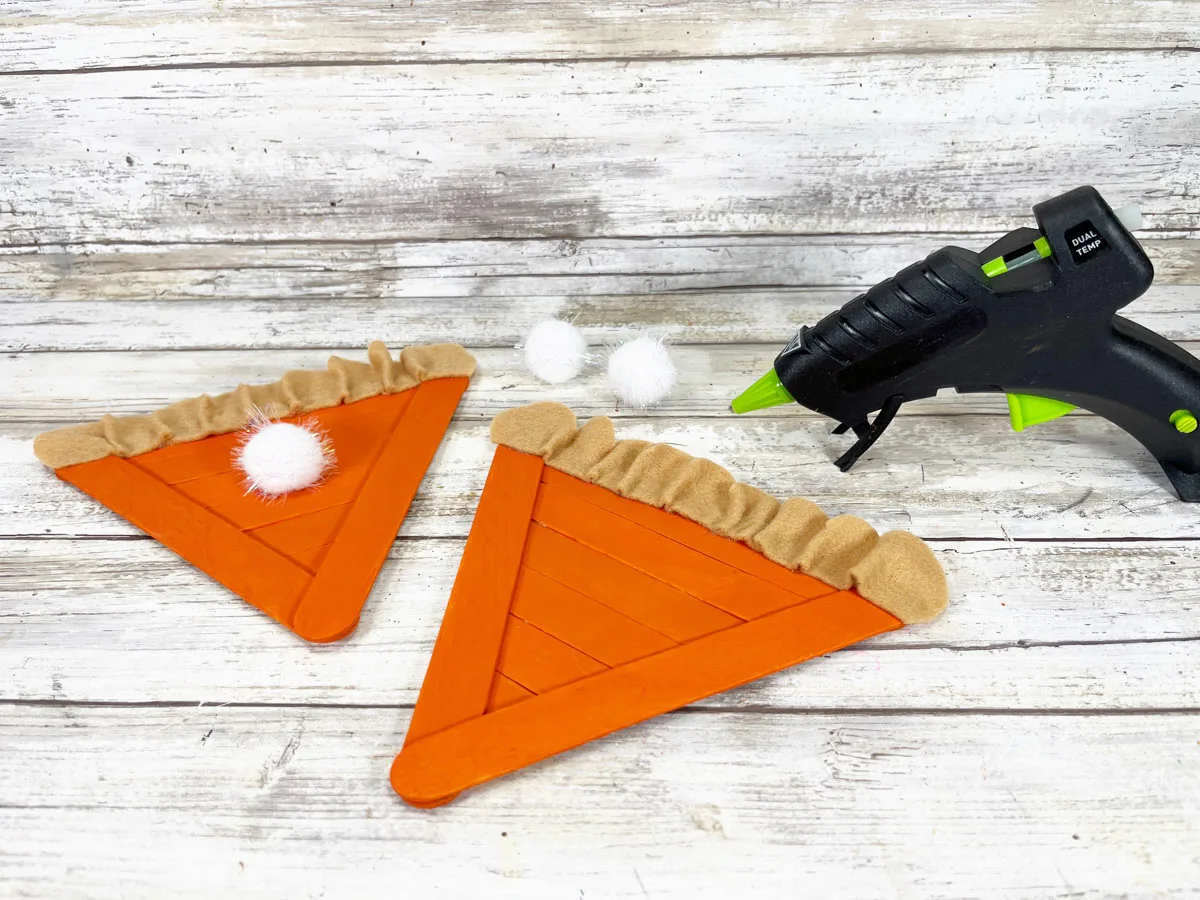 To finish, glue a jumbo white pom pom to the center of the pumpkin pie slice. This pom pom is the whipped cream.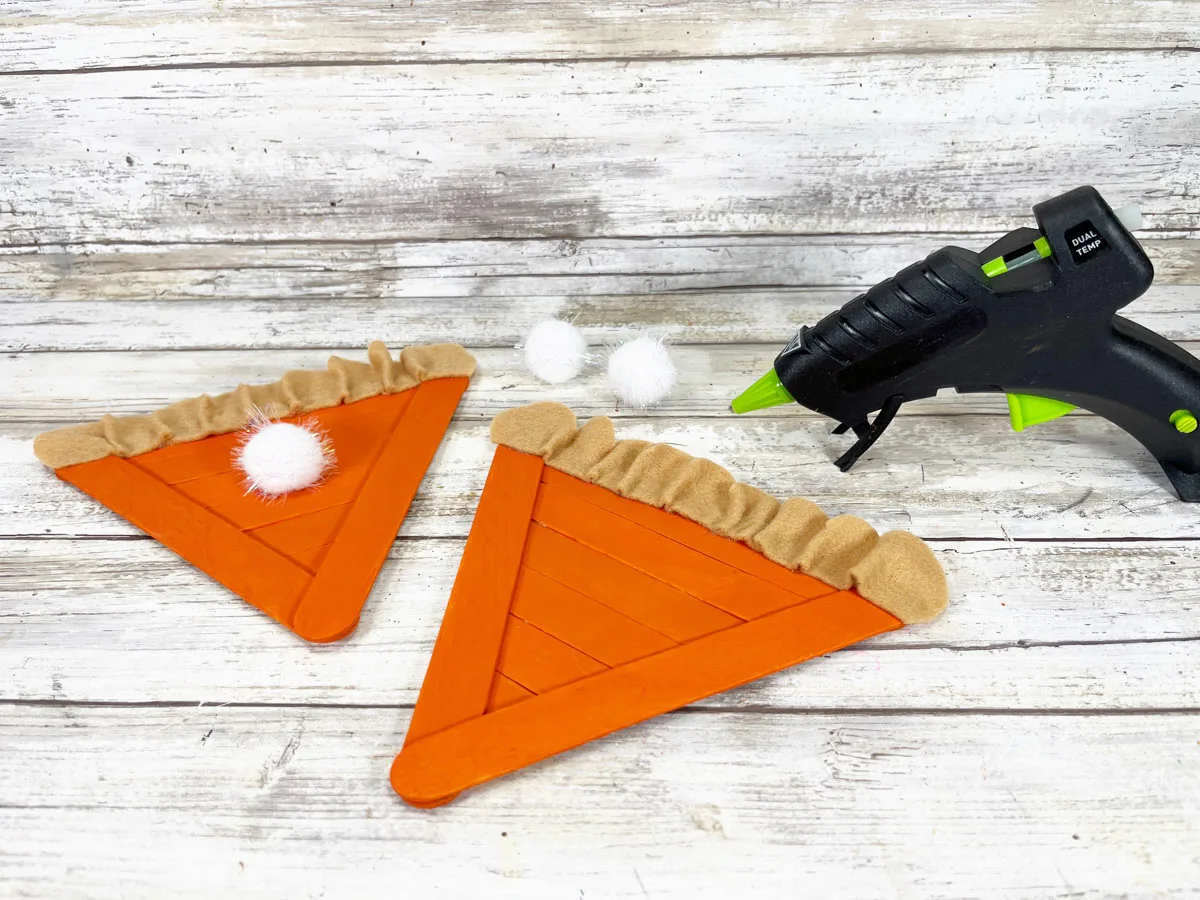 This is a fun activity to create with the kiddos in just about 30 minutes.