This roasted beet salad recipe is a healthy combination of mixed greens, red beets, feta cheese, and toasted pecans that make a perfect start to any dinner or main dish side.


Dressed up with a honey balsamic vinaigrette this simple and flavorful salad is a gorgeous showstopper that is perfect for any occasion.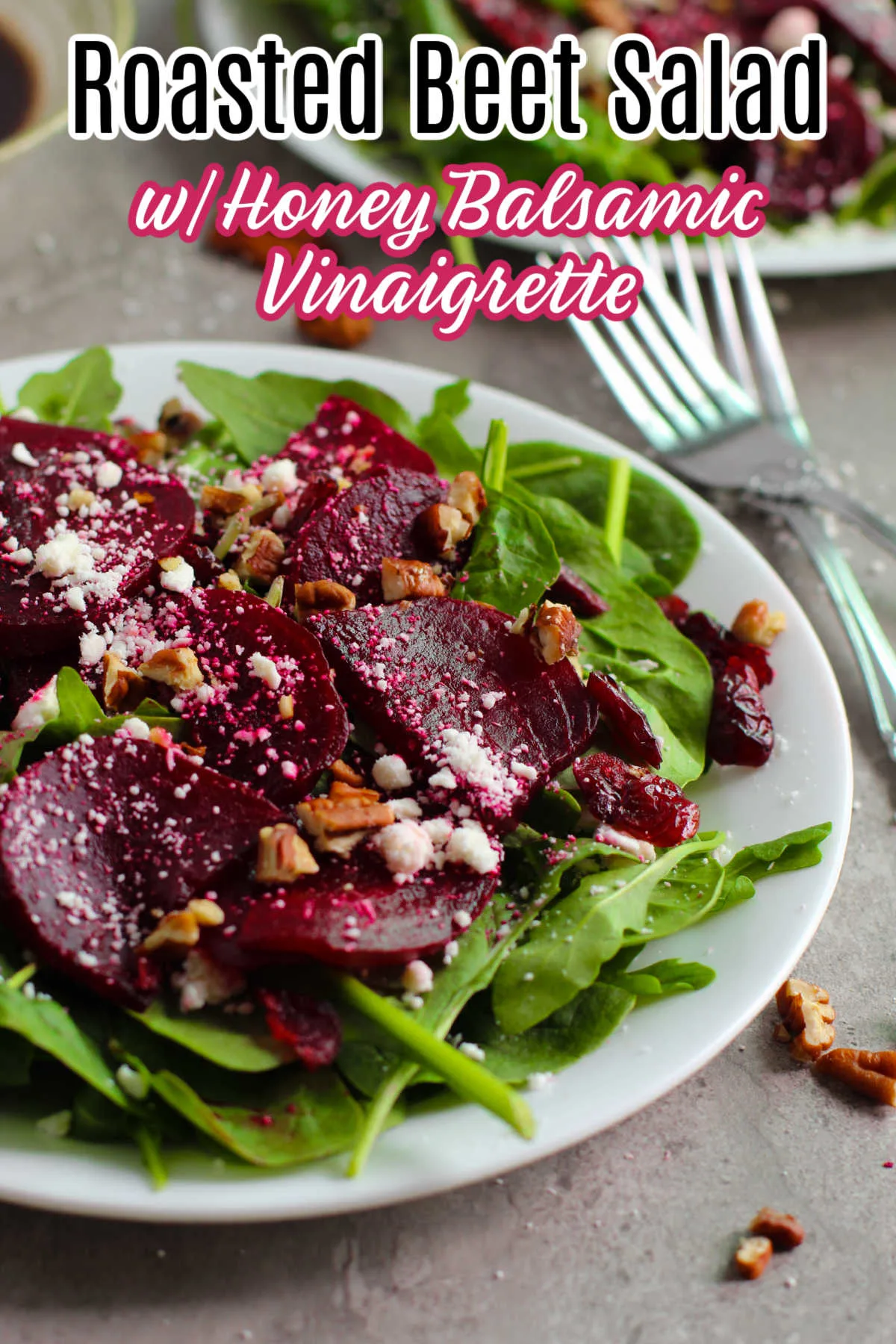 This recipe lets the beets shine and makes a great addition to be served with your everyday lunch or dinner or paired beautifully with a holiday meal.


Why you'll love this recipe!

Super simple but with loads of flavorful taste.
Perfect side dish for entertaining guests.
Healthy and Nutritious


Beet Salad Recipe Ingredients


2-3 medium, cut beets
3 tablespoons avocado oil
5 oz package of mixed greens (argula and baby spinach works great)
½ cup crumbled feta cheese (you could also use creamy goat cheese)
⅓ cup dried cranberries
½ cup toasted pecans, chopped (could also substitute for crunchy walnuts)


Honey Balsamic Vinaigrette Ingredients


¼ cup balsamic vinegar
¼ cup avocado oil
¼ cup extra virgin olive oil
2 tablespoons honey
1 tablespoon Dijon mustard
1 clove of garlic, minced
Salt and black pepper to taste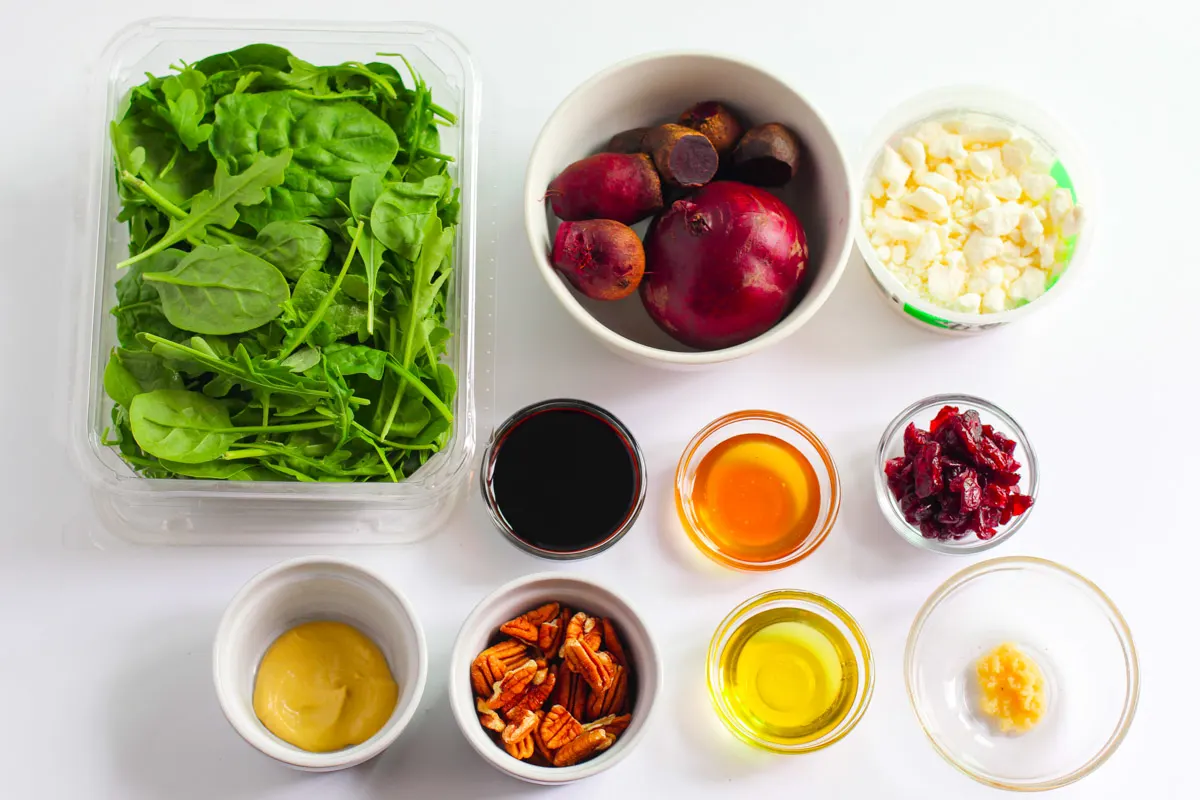 How to make a Roasted Beet Salad recipe with Honey Balsamic Vinaigrette


Preheat the oven to 375 degrees F.


Scrub the beets clean and trim off the tops.


Coat beets in a light layer of avocado oil and place them in a baking dish with ½ cup of water.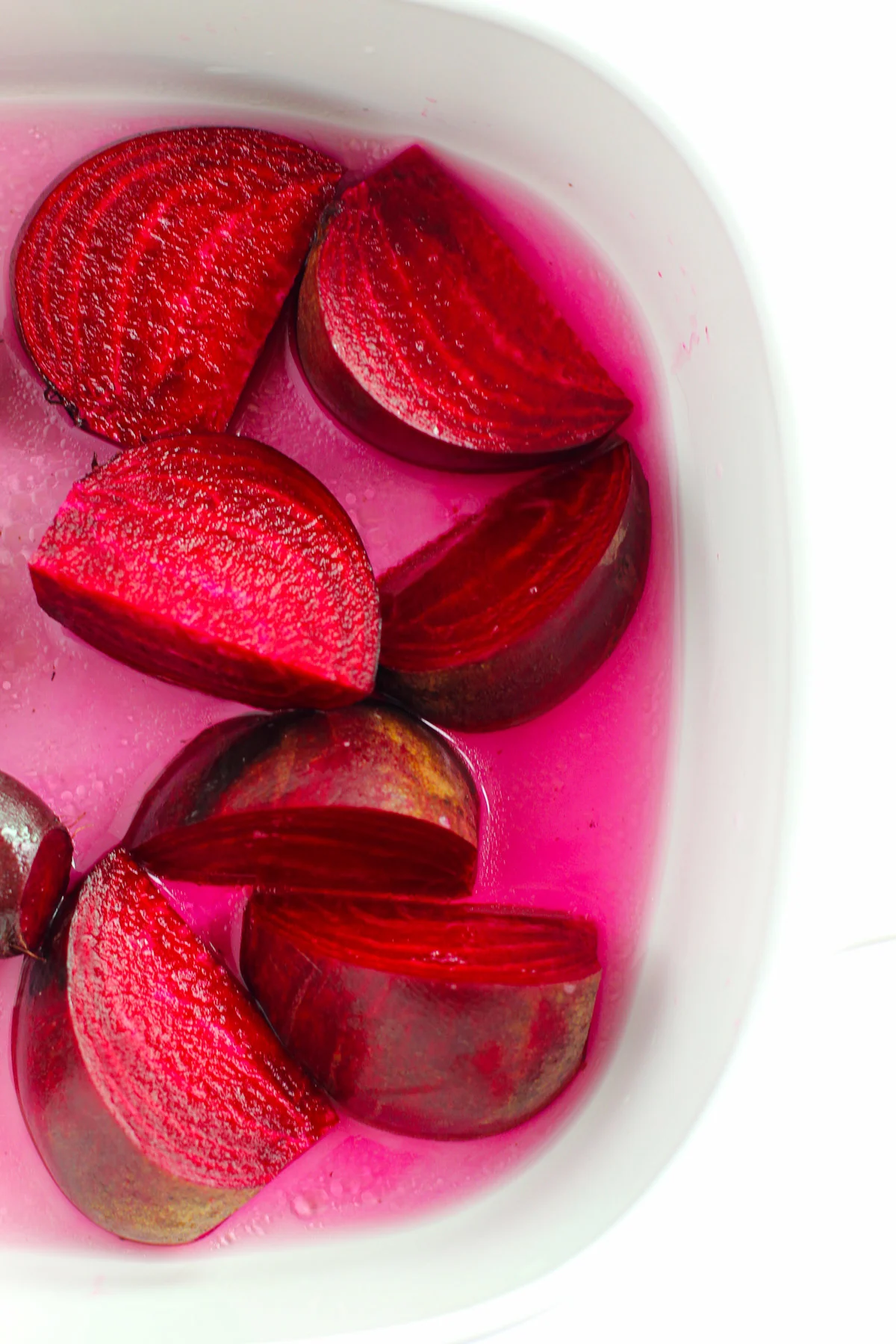 Tightly cover the dish with a sheet of foil and place in preheated oven for 45 minutes to an hour, or until a knife easily cuts through the largest beet.


Allow the warm beets to cool, then using a paring knife peel off the skin and slice.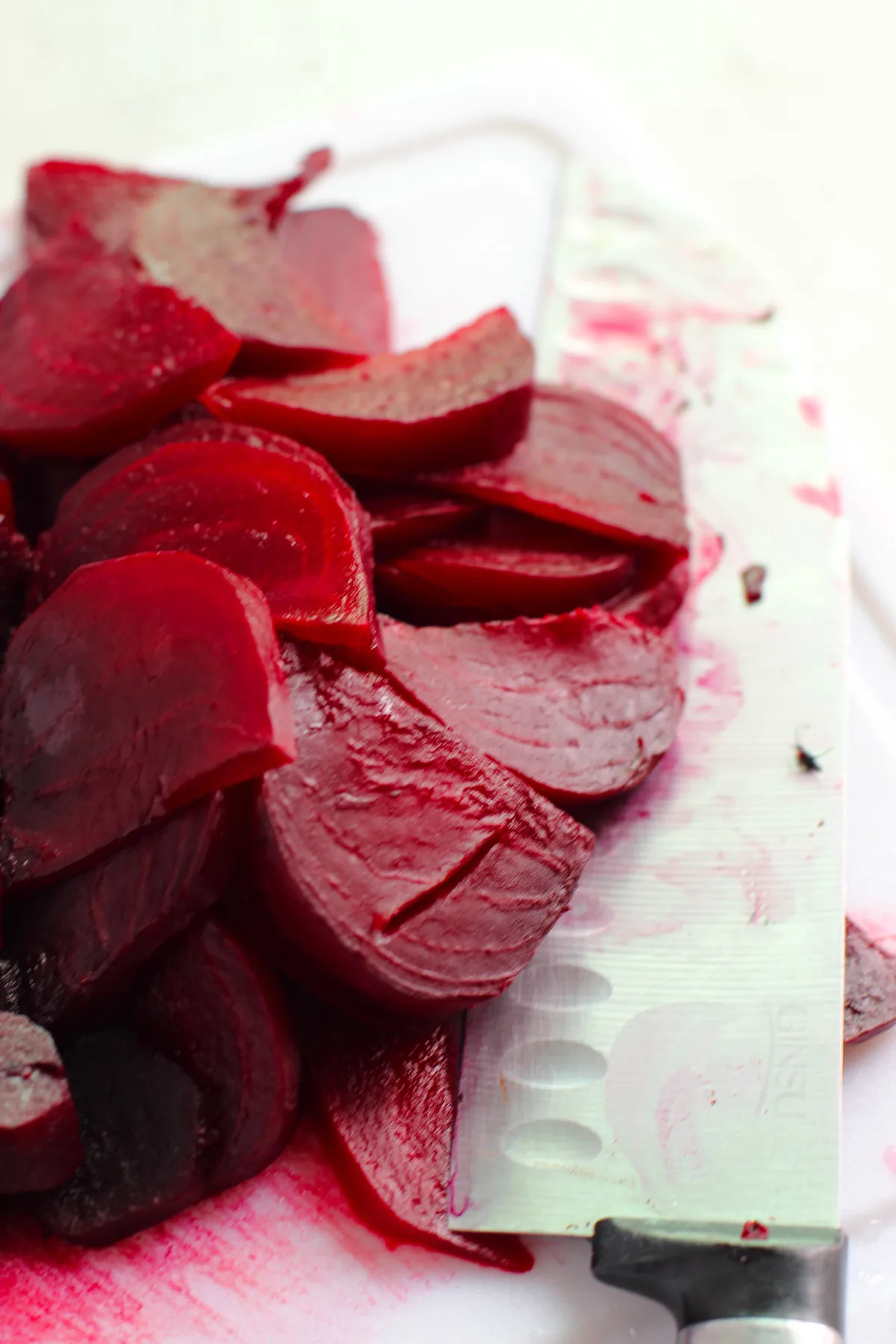 To toast the pecan, preheat the oven to 325 degrees F and place pecans on a baking sheet pan.


Lightly drizzle with avocado oil, sprinkle with salt and toss.


Shake the pan so pecans are in an even layer and bake in preheated oven for 8 minutes.


Once cooled, chop your pecans on a cutting board into pieces.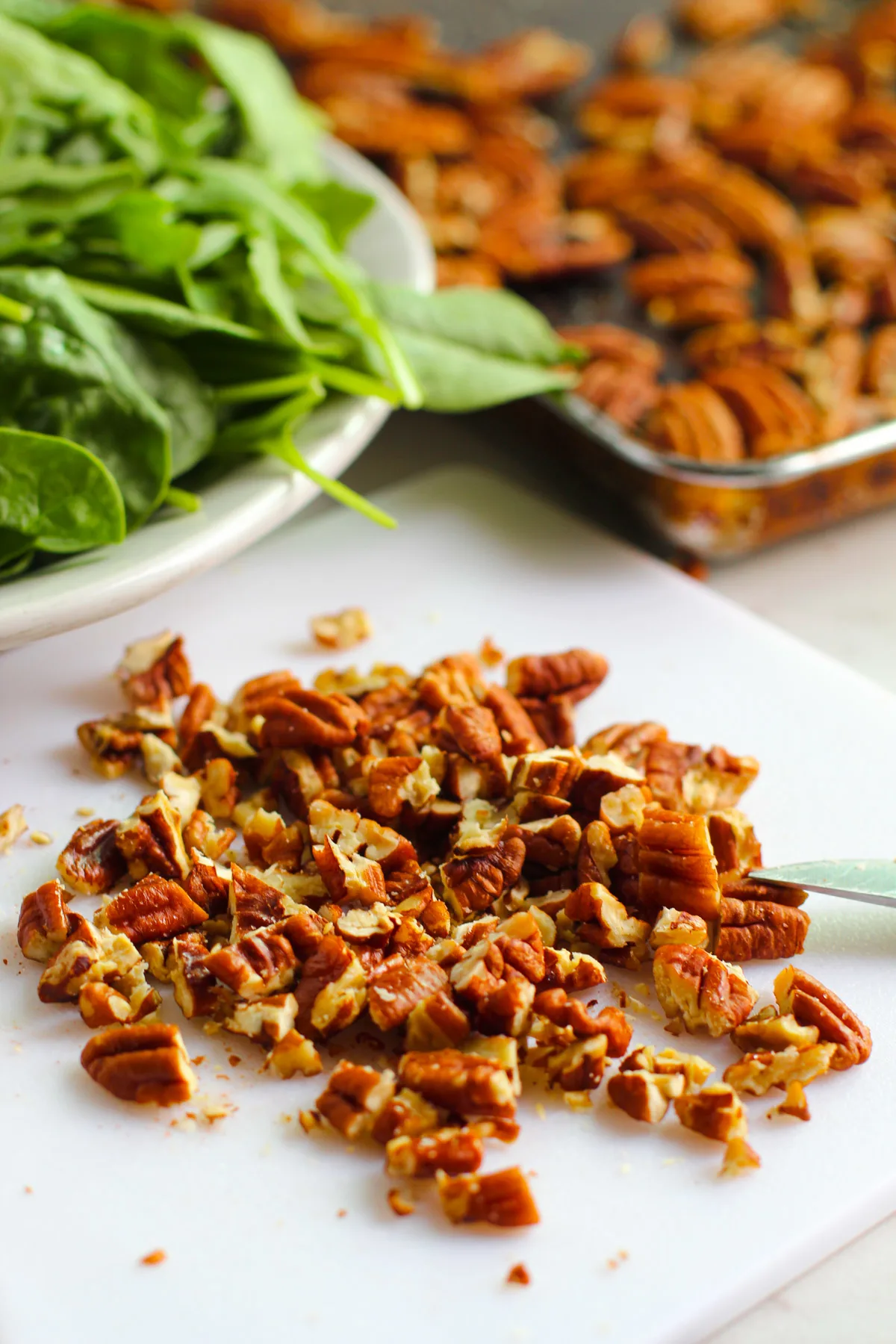 In a small bowl, whisk together balsamic vinaigrette ingredients.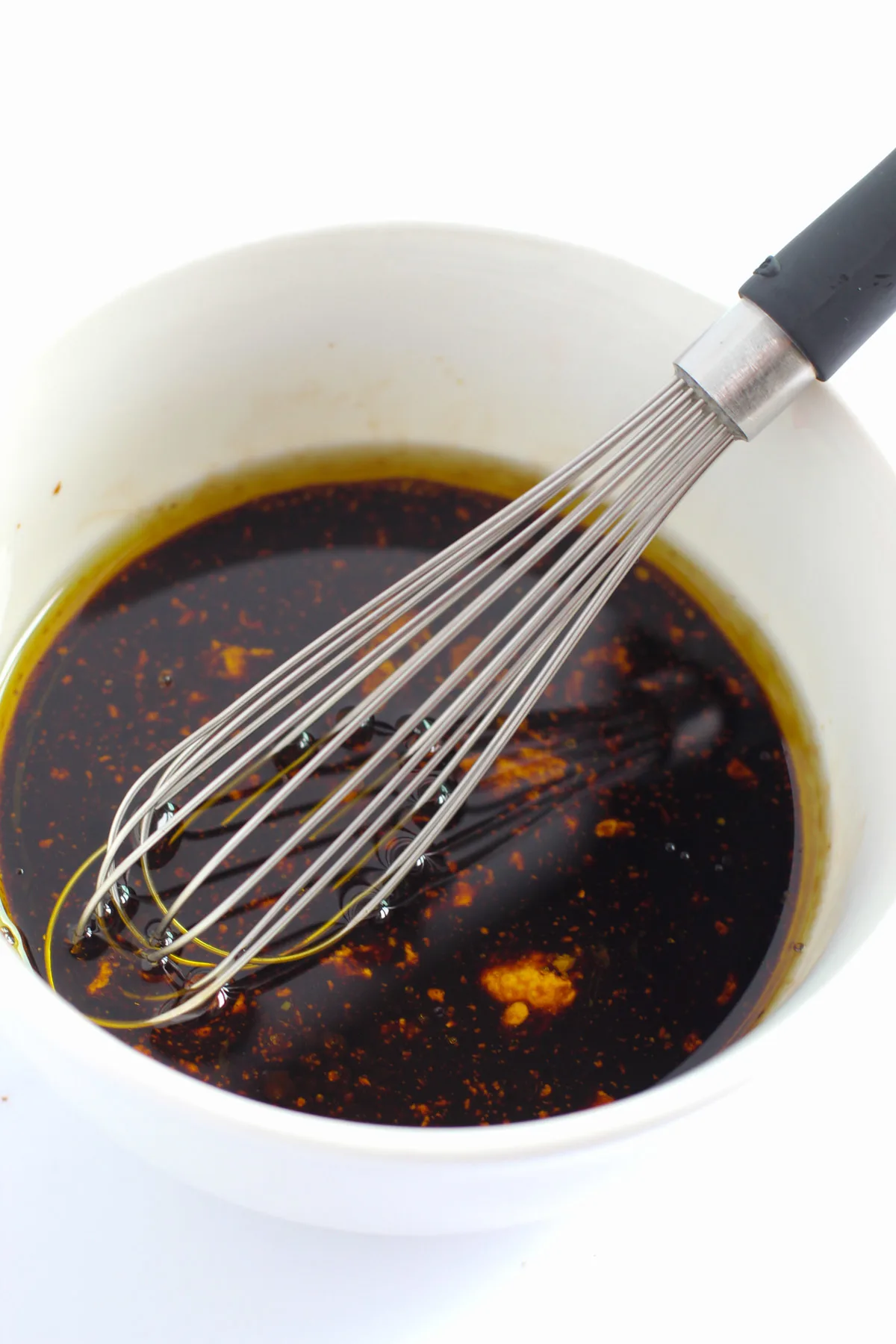 Now you are ready to make your delicious roasted beet salad.


Add your greens to a serving platter or large bowl.


Top with sliced roasted beets, toasted pecans, crumbled feta, and dried cranberries.


Drizzle on balsamic vinegar and serve as a delicious side dish at your next dinner party.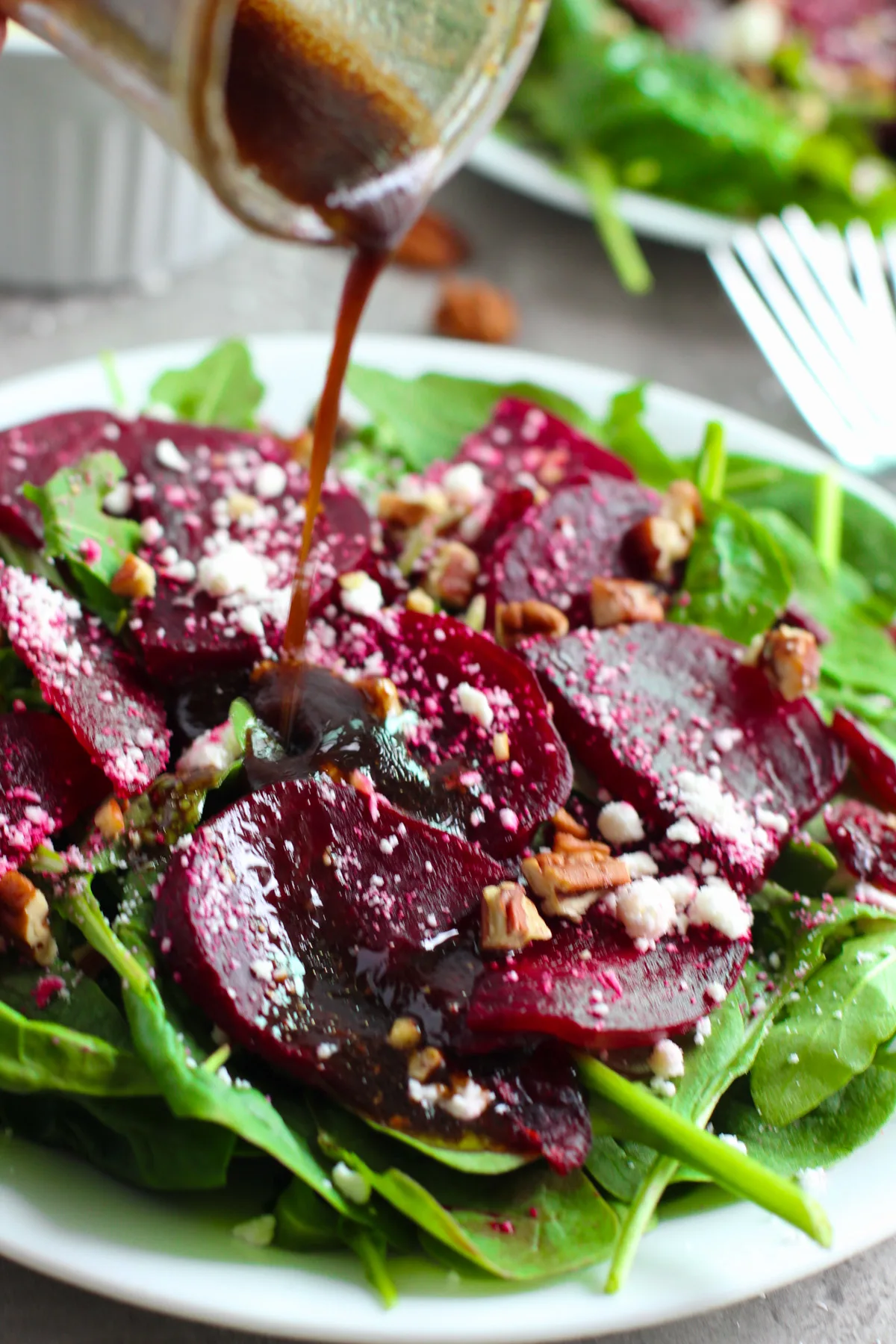 Notes for this recipe:

Pre-crumbled goat cheese may be used instead of feta.

Storebought cooked beets may be used in the salad rather than prepping your own.

If you are a beet lover and want to mix and match beautiful colors you can use red and golden beets.

Don't want to roast the beets? They can be eaten raw, however, we do recommend them roasted as it brings out their sweet flavor.

Stick to the smaller beets! The size of your beets can make a big difference in taste. The bigger ones tend to have a more woodsy earthy taste rather than the natural sweetness of the smaller ones.

Both the beets and balsamic dressing can be prepared up to 3 days prior to use. Refrigerate until ready to use in the salad.


What else pairs well with beets in a salad?
Apples make a fantastic pairing with beets as well as pistachios. Beets also taste great with other root vegetables like carrots, onions, or radishes.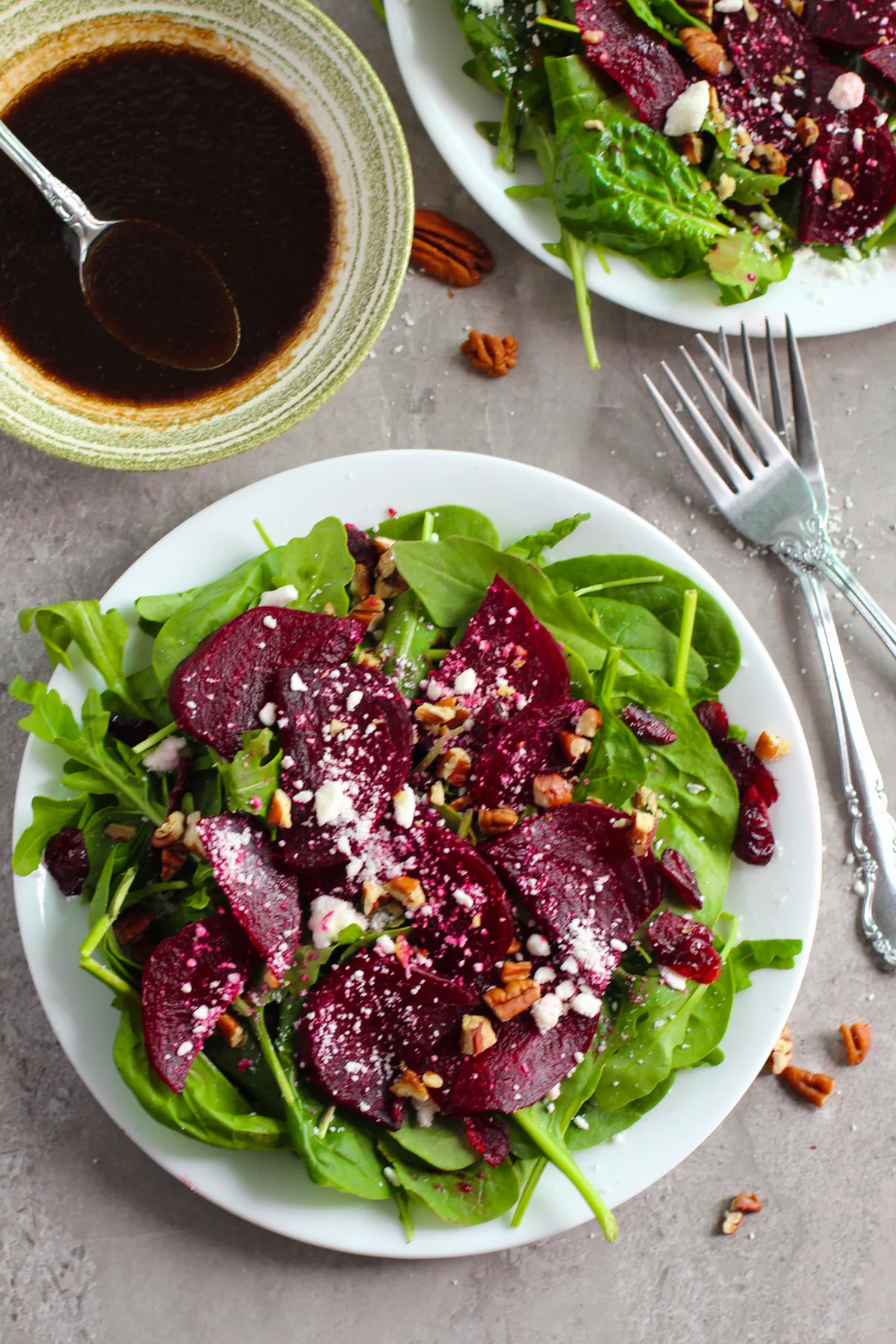 Even more tasty side dishes you don't want to miss!


Want to print or save this roasted beet salad recipe?