Beautifully fall-colored, this sheet pan, roasted butternut squash and cauliflower is a great side dish to pair with any savory chicken or fish meal.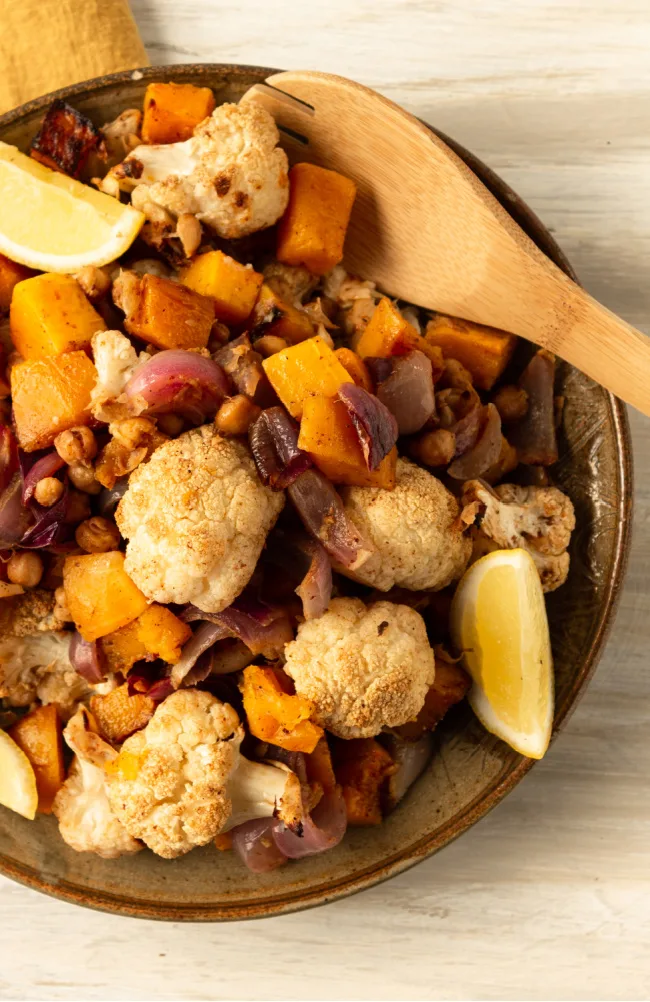 Celebrate fall flavors with a simple, delicious dish featuring cauliflower and butternut squash. So yum!


Ingredients you will need:


1 med head of cauliflower
1 med butternut squash
1 large red onion
1 ½ cups cooked chickpeas (if using canned, rinse and drain)
¼ cup olive oil
1 ½ tsp harissa spice blend
1 tsp sumac
¾ tsp salt
1 large lemon




Directions for Roasted Butternut Squash and Cauliflower


Preheat oven to 375° F. Line a large baking sheet with aluminum foil.


Break the cauliflower into large florets and then chop into smaller pieces.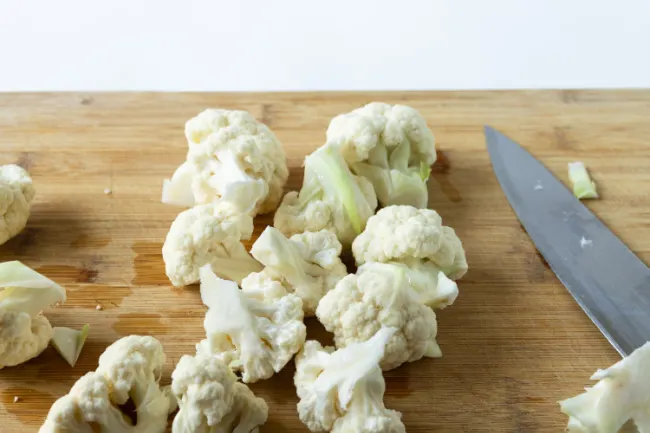 Cut the ends off the butternut. Using a peeler, remove all the skin. Cut the squash into rounds, then into 1 – 1 ½" cubes.


You can remove the seeds using a large spoon, before cutting the rounded portion into cubes.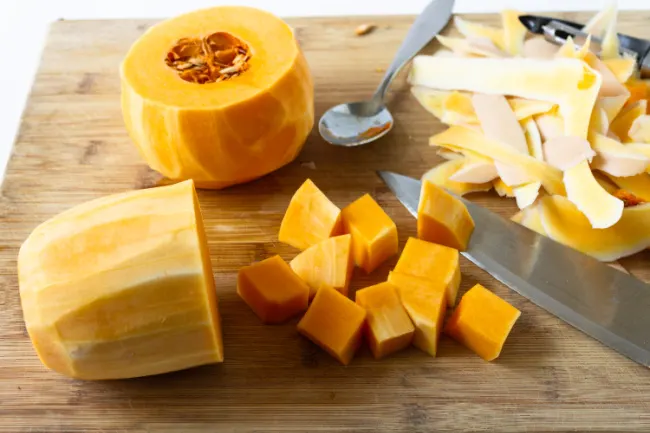 Slice the onion in half, peel, and remove top end. Remove just the roots of the base, so that there is still the white portion holding most of the layers together. Slice into ½" slices lengthwise.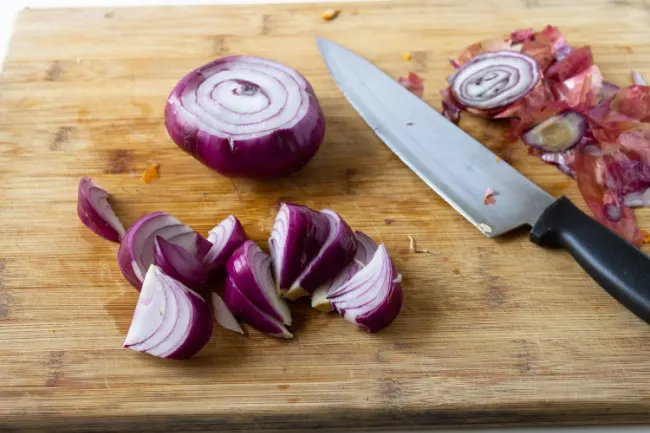 In a large bowl, toss florets, butternut, onions, and chickpeas with olive oil and spices until thoroughly coated.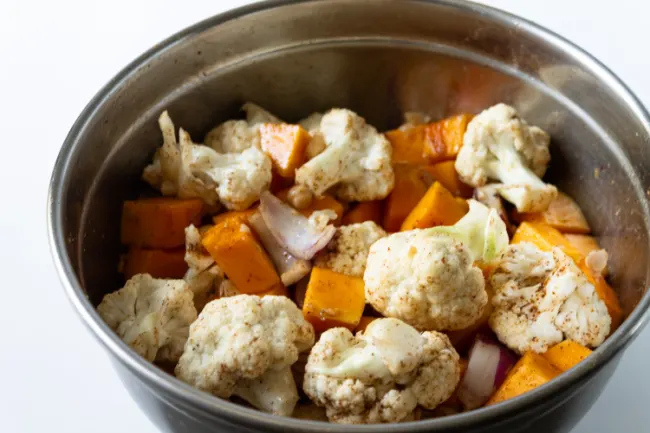 Spread in an even layer on the prepare baking sheet.


Slice lemon into 8-10 pieces. Remove most of the seeds. Tuck into several spots on pan on vegetables.




Bake for 45-55 minutes, until a fork can be easily inserted in the butternut cubes.


Serve hot. Leftovers can be stored for 2-3 days in the fridge.




What is sheet pan cooking?


A sheet pan is a wide, shallow baking pan made from aluminum or stainless steel whose low sides encourage airflow and browning. A go-to pan for roasting vegetables (like butternut squash and cauliflower), meats, and often entire meals.


What is harissa spice made of?


Harissa recipes vary between countries and regions, but a standard version includes a blend of hot chile peppers, garlic, olive oil, and spices, like cumin, coriander, caraway, and mint.


What is the spice sumac?


Made from the dried and ground berries of the wild sumac flower, sumac is a tangy spice with a sour, acidic flavor reminiscent of lemon juice.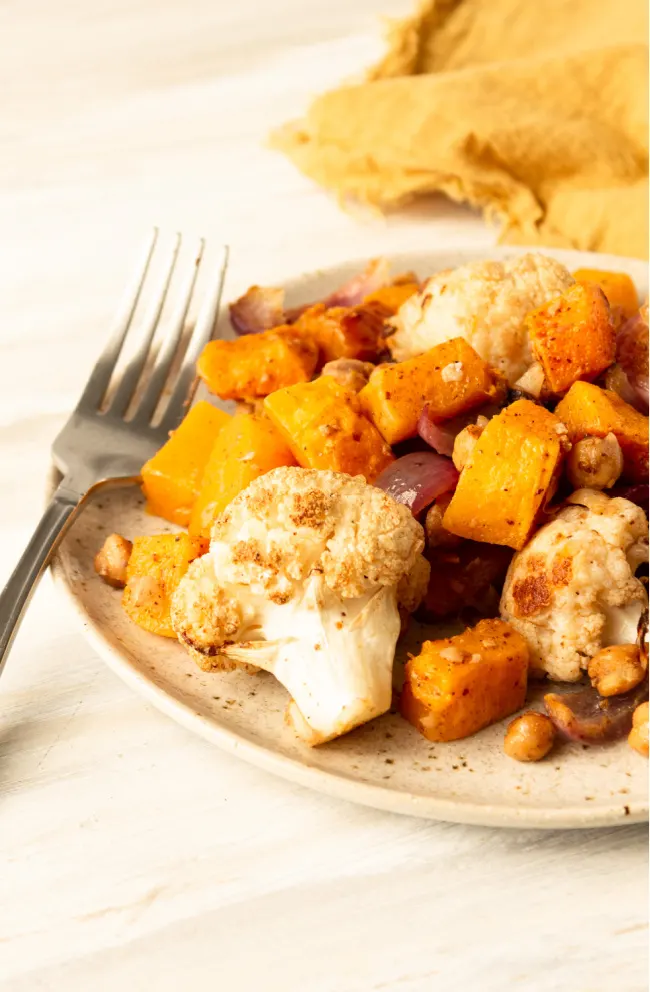 Even more delicious side dishes you don't want to miss!


Want to print this roasted butternut squash and cauliflower sheet pan recipe?