This Jalapeno Cornbread Casserole combines a little bit of sweetness and heat to make one irresistible side dish.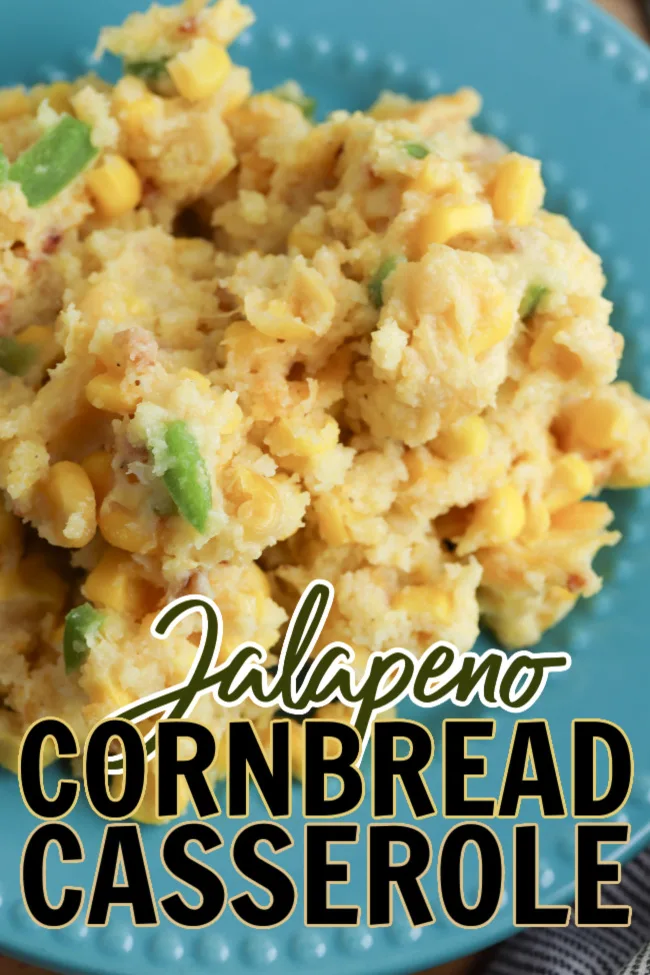 If you love corn casseroles and a little bit of kick then you definitely don't want to miss this one with its triple dose of corn; whole kernel, creamed corn, and cornbread mix. So yum!


Even if you don't love a kick you can leave out the jalapenos and still have one delicious side dish on your hands.


Ingredients you will need:


1 – 8 ounce package cornbread mix (or corn muffin mix)
1 – 15 ounce can corn, drained
1 – 14.75 ounce can cream corn
1 egg
2 tablespoons butter, melted
4 strips of bacon, cooked and chopped
1 jalapeno, seeds removed and finely chopped
½ cup shredded cheddar cheese


How to make Jalapeno Cornbread Casserole!


Preheat the oven to 400 degrees. Stir together the cornbread mix, whole kernel corn, creamed corn, egg, and butter until well combined.


Fold in the bacon, jalapeno, and cheddar cheese.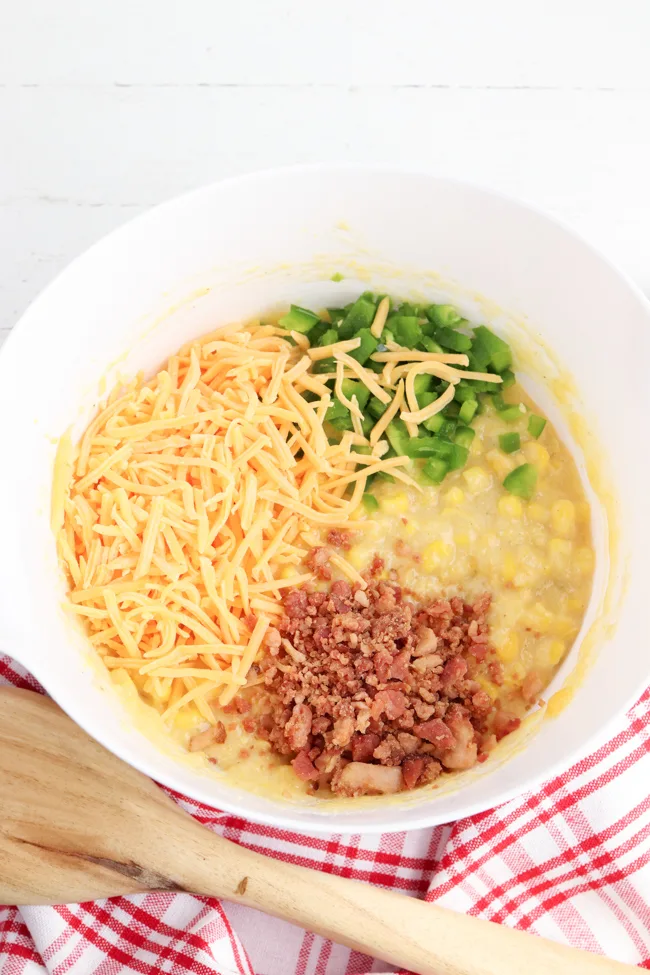 Spray a quart-size casserole dish with nonstick cooking spray and spread the mixture evenly in the pan.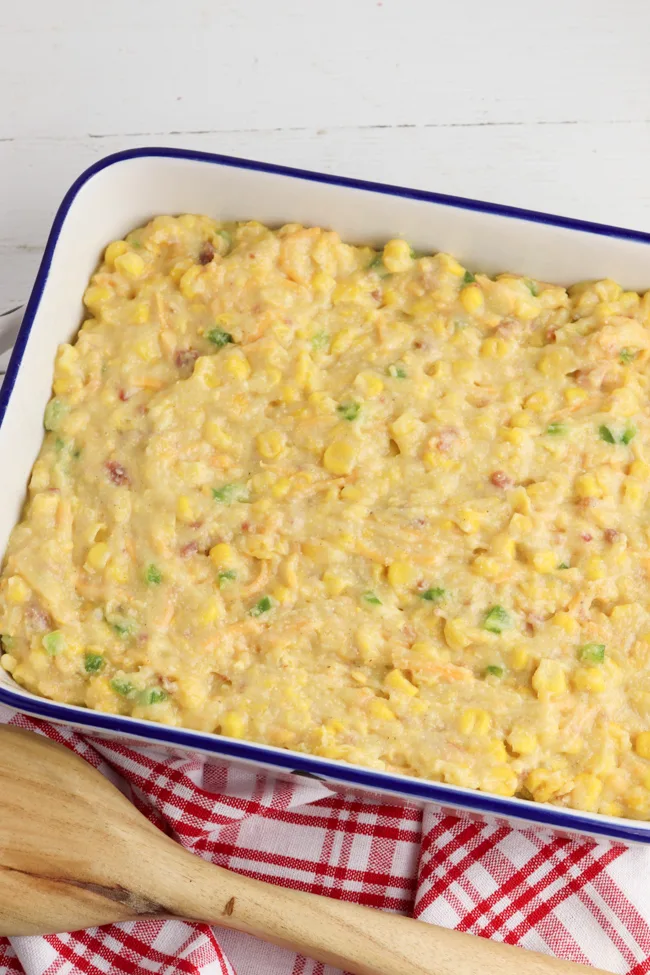 Bake in the preheated oven for 25 to 30 minutes, until the center of the casserole is set.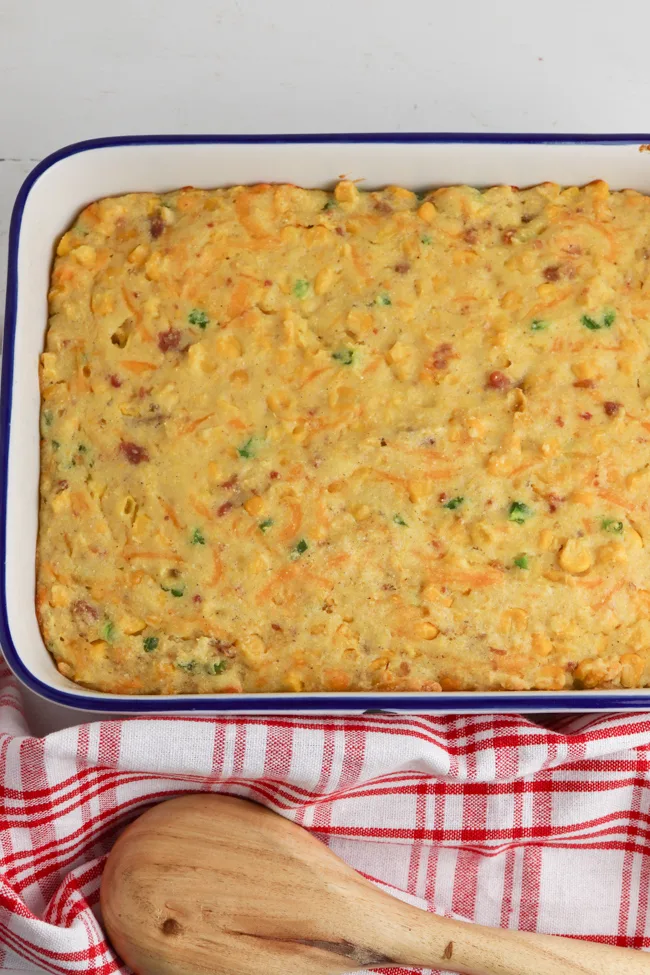 Allow to cool for five minutes, then enjoy.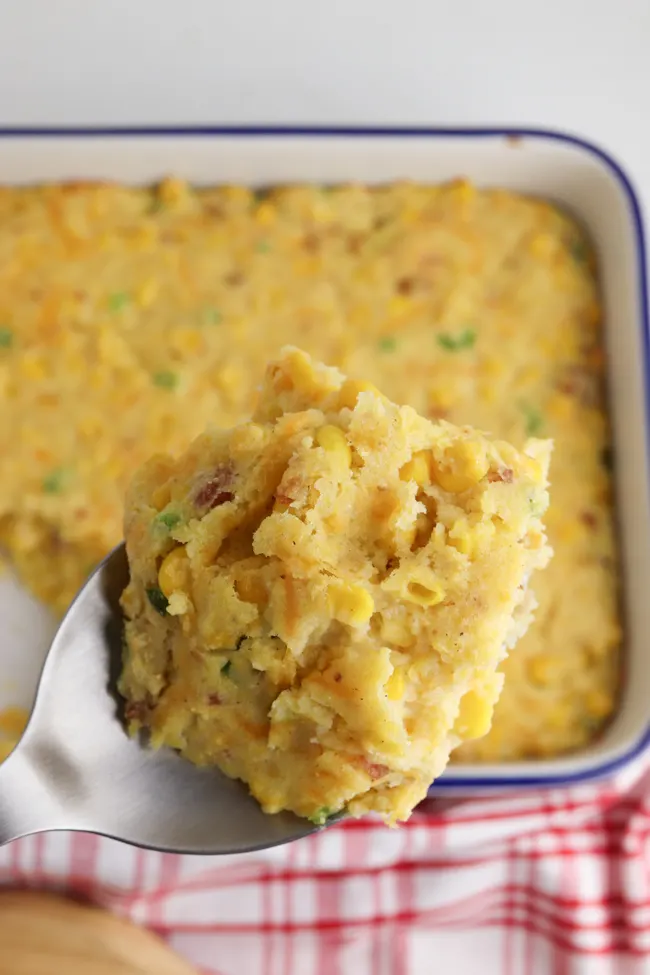 How to store jalapeno cornbread casserole:


Store any leftovers in an airtight container in the refrigerator for up to 3 days.

This side dish can also be frozen. You will just need to place it into a freezer bag or container and it will keep for up to 6 months. It will need to be fully cooked before freezing. You can defrost it overnight when ready to eat and warm it either in the microwave or oven.


Can I cook this corn casserole in a slow cooker?


Yes, you can. You will want to cook it on low for 4-6 hours. It will be ready when the center is set.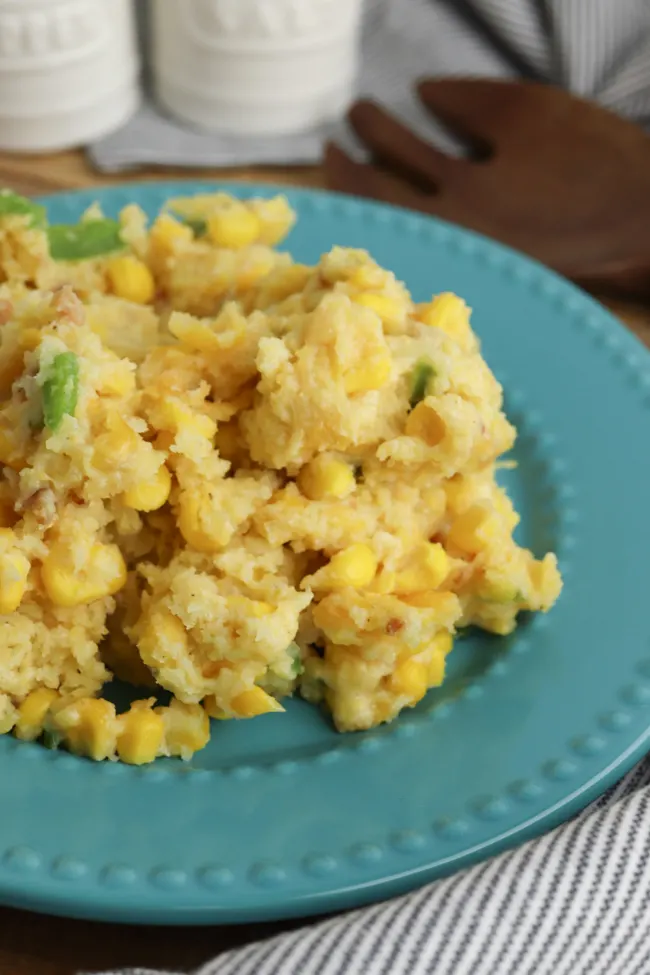 Be sure to check out our other delicious side dishes too!


Want to print or save the instructions for this jalapeno cornbread casserole?