Make these homemade black bean burgers super flavorful by spicing them up with fresh turmeric, smoked paprika, garlic, and onion powder.

A tasty alternative to any frozen bean burgers.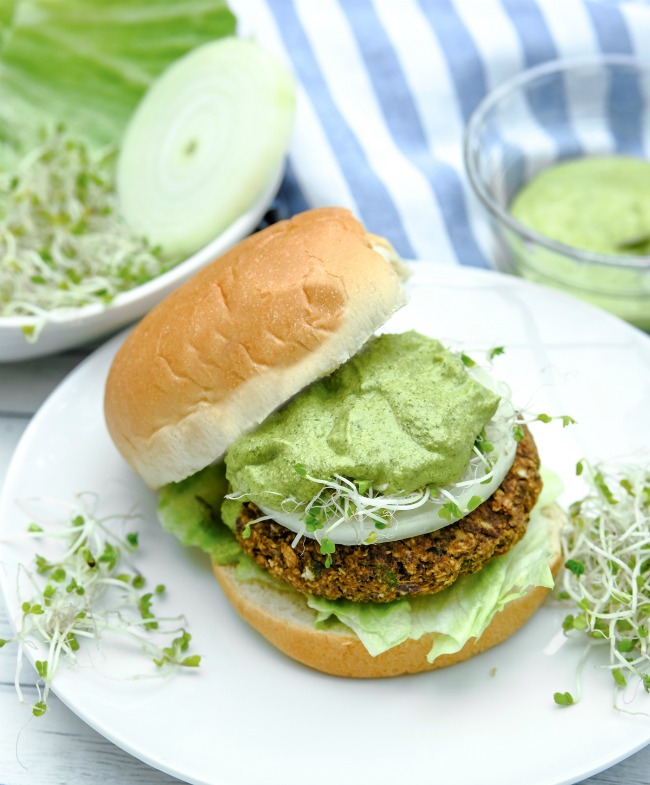 Whether you're vegetarian or not, this black bean burger recipe will hit every spot.


Ingredients you will need for Homemade Black Bean Burgers


1 cup old-fashioned rolled oats
1/2 cup walnut pieces or any nut of choice
1-inch piece fresh turmeric grated (or ¼ teaspoon ground)
1/2 cup red onion chopped
1/3 cup mushrooms chopped
1 1/3 cup cooked or 1 15-ounce BPA-free can or Tetra Pak salt-free black beans (rinsed and drained)
1/2 teaspoon garlic powder
2 tablespoons tahini or almond butter or nut butter of choice
1 tablespoon ground flaxseeds
1 tablespoon fresh parsley chopped
1/2 teaspoon smoked paprika
1 teaspoon onion powder

Optional:
1 tablespoon nutritional yeast
Miso paste
Red peppers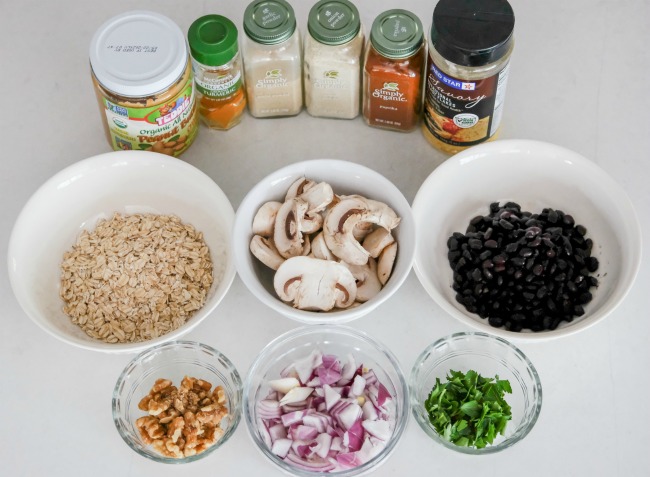 Directions for creating the best Black Bean Burger


Place the dry ingredients in a mixing bowl and mix well.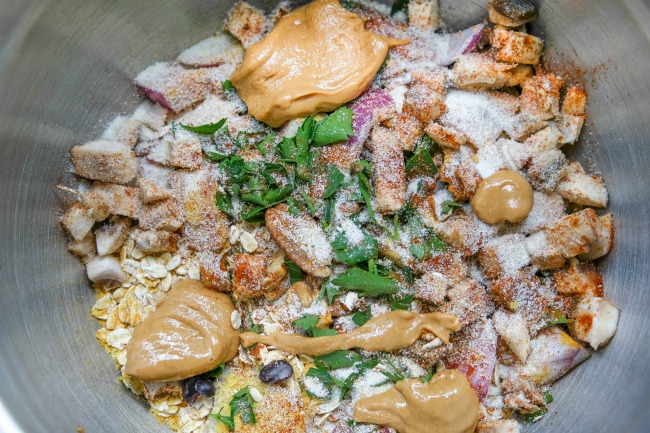 Add the rest of the ingredients in a food processor with the dry ingredients and blend until the consistency is semi-smooth with small chunks.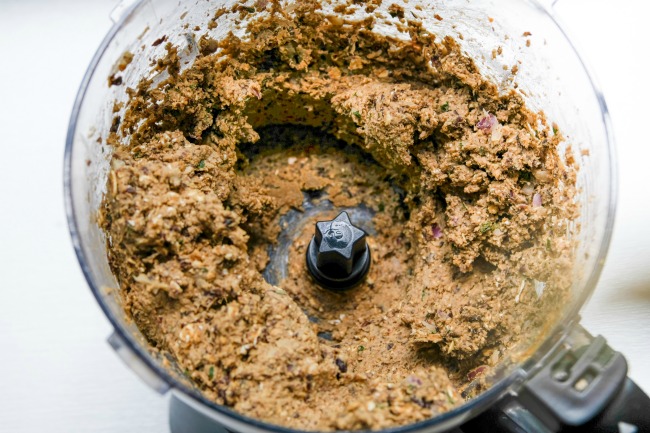 Take a handful and make into a ball then flatten into a patty.

If the mixture is to wet then add more oats, and if it is to dry then add a tablespoon of water at a time until desired consistency.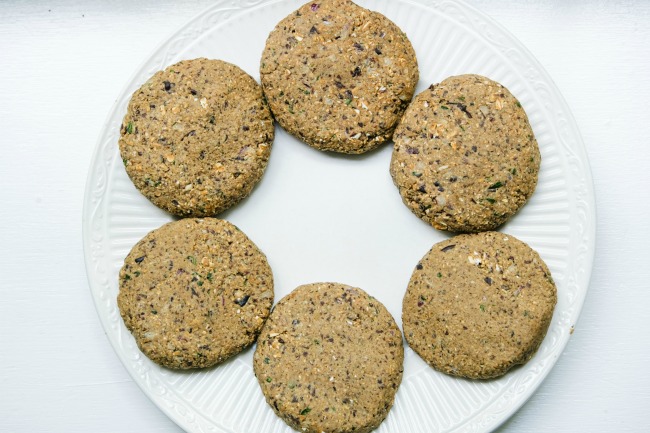 Line a cooking sheet with parchment paper and refrigerate for 30 minutes to firm up.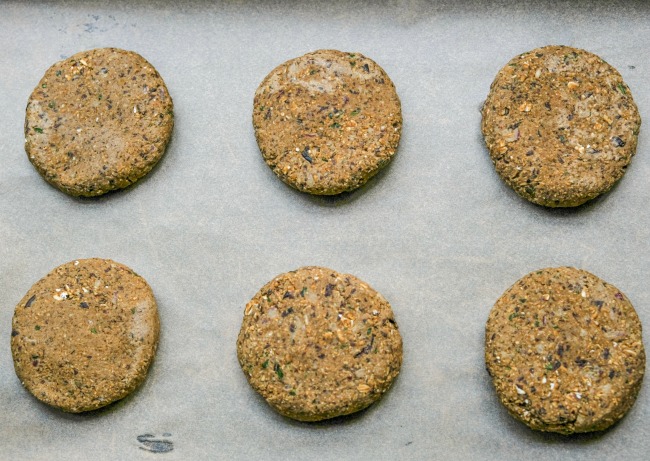 Preheat oven to 350.

Cook for 20-25 minutes flipping over one time in the middle.

Serve warm with Chimichurri sauce or typical burger toppings. Makes 6 burgers.

For a light lunch, you can skip the bun and eat on a salad. Yum!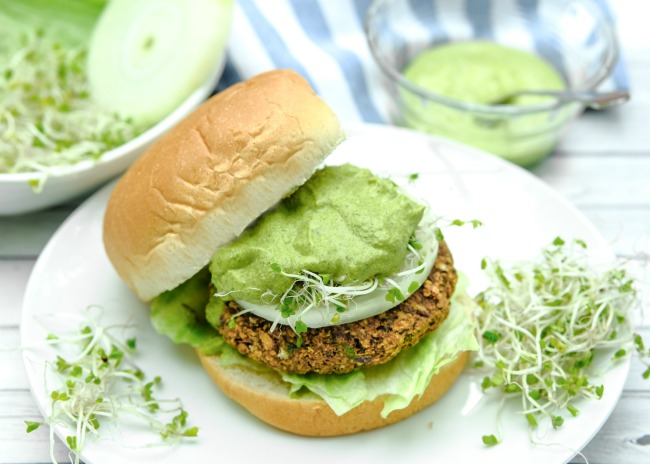 Are Black Bean Burgers healthy?


Black bean burgers are much healthier than traditional hamburgers. They are packed with fiber, vitamins, and minerals and are much lower in fat and cholesterol than a traditional ground beef burger.


How do you know when black bean burgers are done?


Cook for 20-25 minutes flipping over one time in the middle. It is done when the burger is heated all the way through.


How do you keep black bean burgers from falling apart?


Make your patties and allow them to firm in the fridge prior to cooking. Also, you can use binders such as the rolled oats in this recipe, or other ingredients such as breadcrumbs or eggs.


How do you keep black bean burgers from becoming mushy?


The trick is to partially dry out the black beans so the burgers do not taste mushy. Spread out the canned black beans onto a lined baking sheet and bake for about 15 minutes.




EVEN MORE DELICIOUS HEALTHY RECIPES:


Want to print this recipe?