This Handprint Leprechaun Card will help you send a little something this St. Patrick's Day to those you love.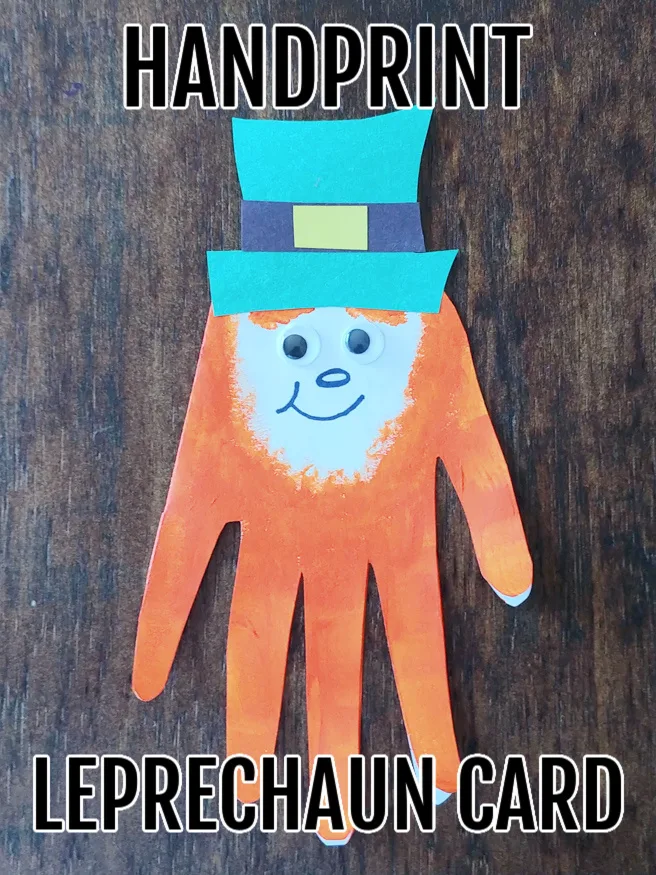 We love this Leprechaun card because it is such a fun way to celebrate St. Patrick's Day but also have a fun memory of how much your child has grown.



Materials you will need:


Green, Black, and Yellow (or gold) construction paper
Orange Acrylic Paint (or just an orange crayon for younger kiddos)
Sharpie Marker
Glue Stick
Paintbrush


How to make a handprint Leprechaun card!


Step 1: Take a piece of cardstock and fold it in half.

We didn't have cardstock handy when we made this so we used white construction paper, this works, but I highly recommend cardstock because you would have less curling of the paper after painting it and no bleed-through of the marker.

If you are just using a crayon to color in the orange beard then construction paper will work just fine.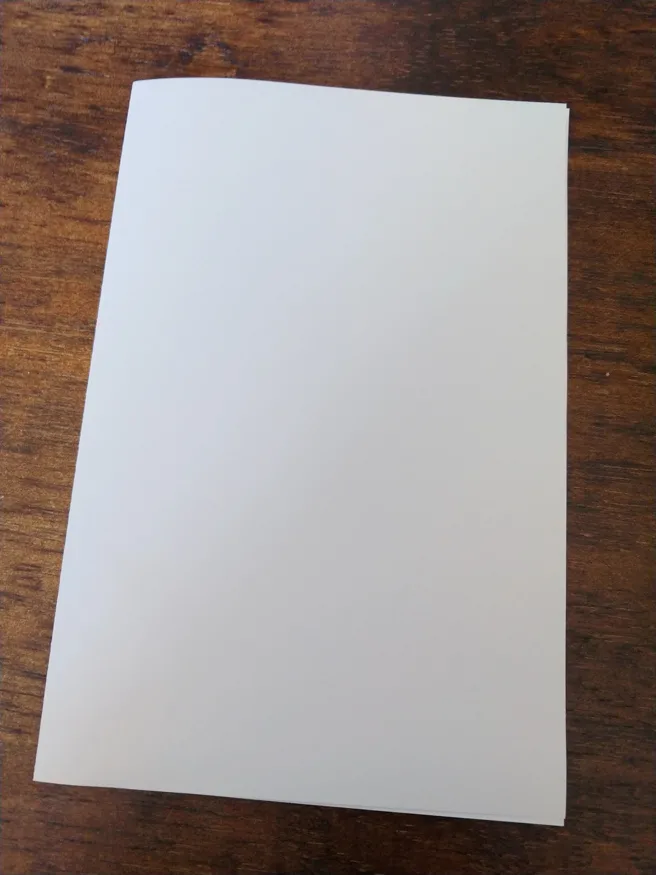 Step 2: Draw on your hand, placing your pinky finger up along the folded base so that you can make the card open and close. Then you will want to cut your hand out, do not cut along the pinky edge.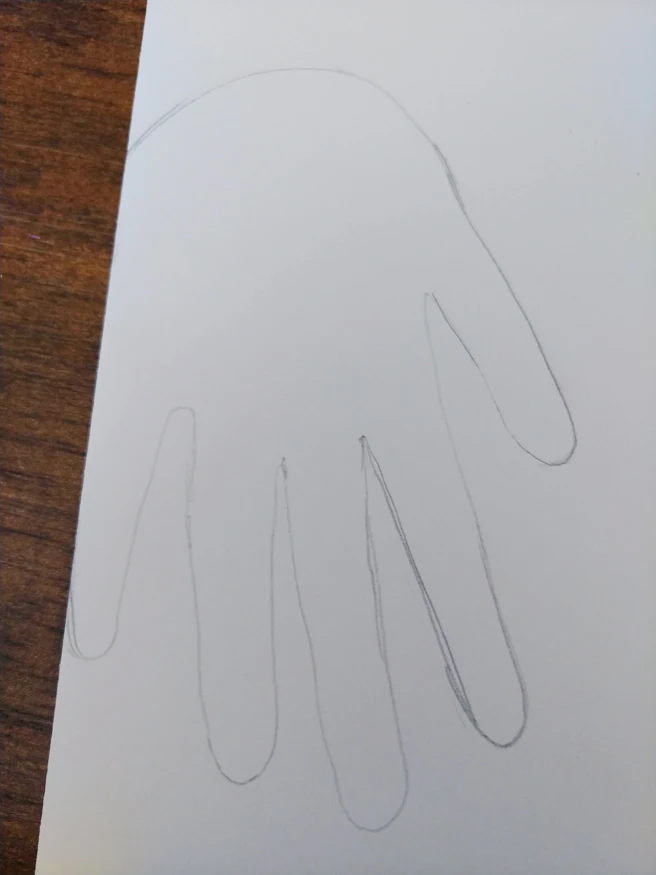 Step 3: Using the orange paint, paint on the leprechaun's beard and eyebrows.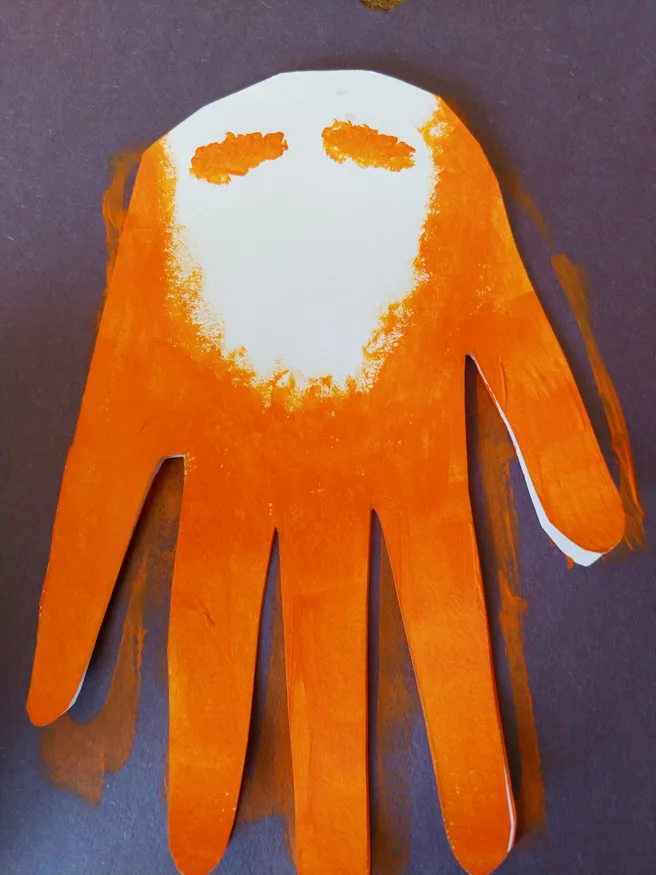 Step 4: Using a piece of green construction paper, trace on the design of your leprechaun's hat and cut it out.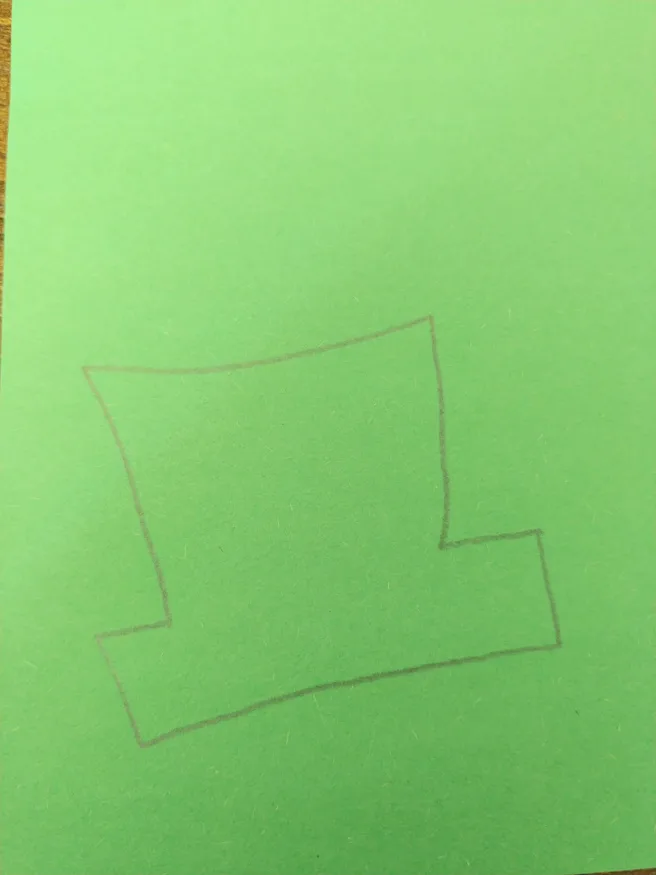 Step 5: Glue on a piece of black construction paper for the hatband and a small piece of yellow for the buckle.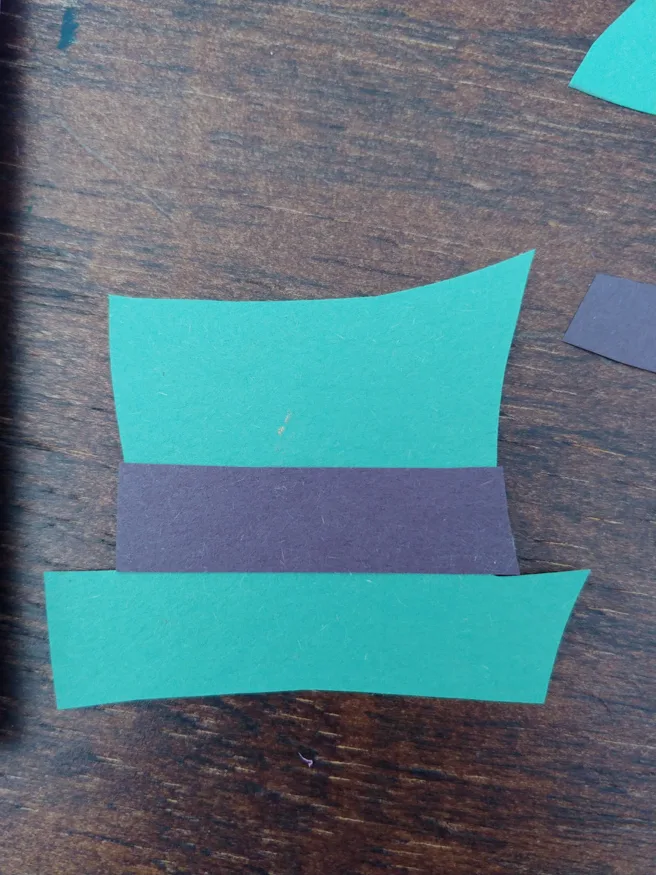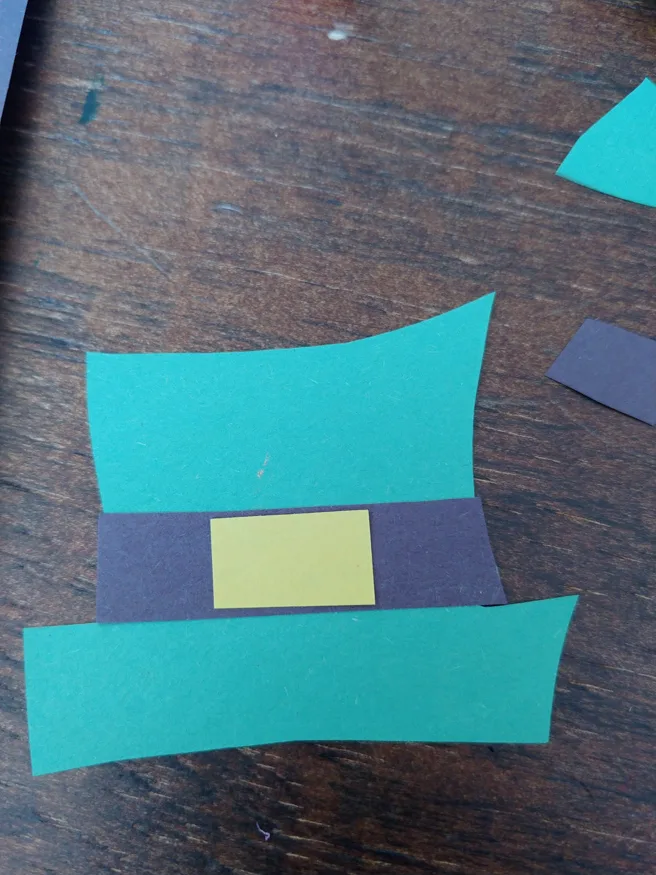 Step 6: Attach the adorable little hat to your handprint leprechaun card using a little glue.


Step 7: Attach some wiggly eyes using a little glue and draw on the nose and mouth with your sharpie.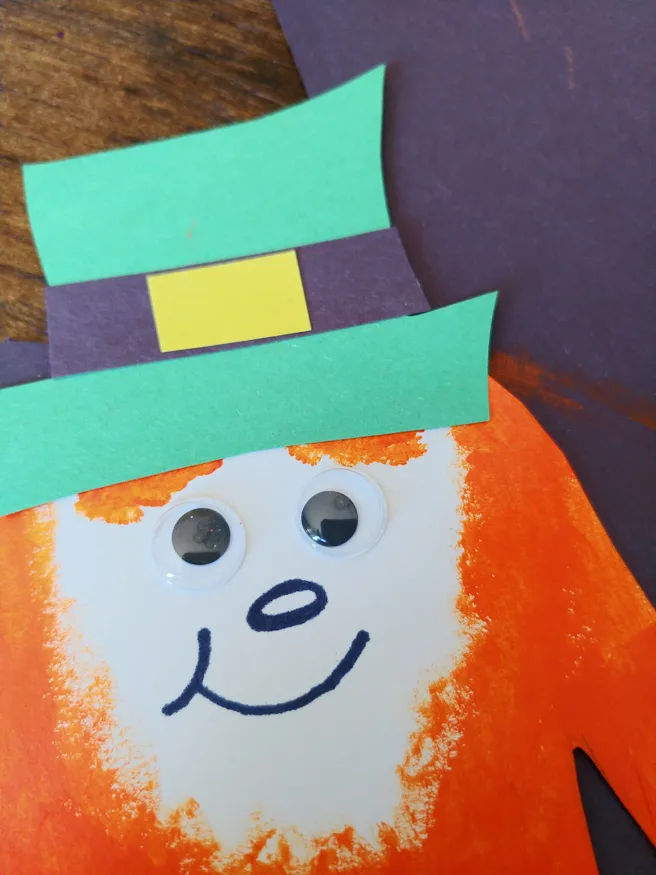 Step 8: The last step is to write your note to whomever you are giving this sweet little card to.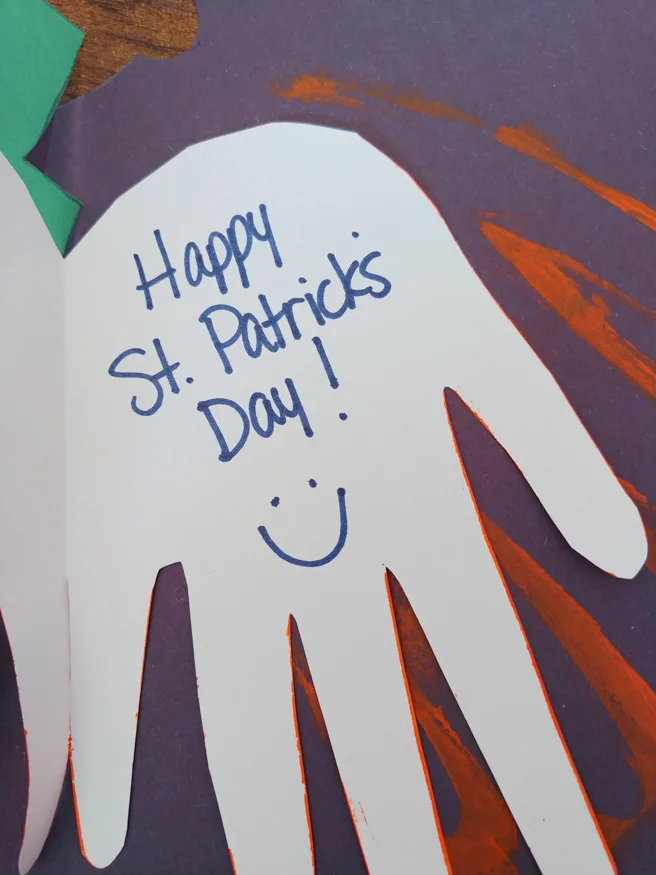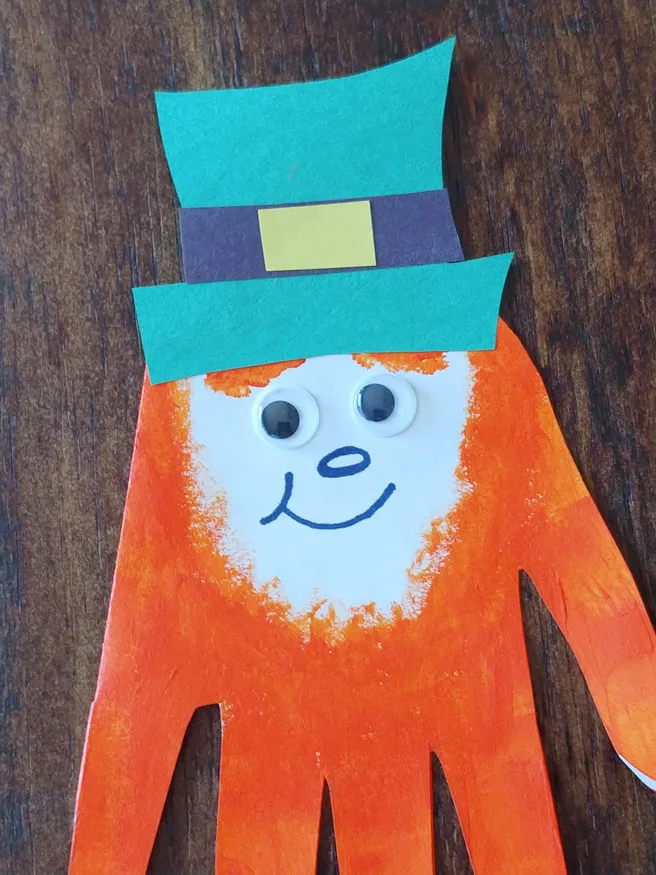 Even more cute St. Patrick's Day crafts and treats you don't want to miss!


Want to save or print this handprint Leprechaun card instructions?