This Three Cheese Manicotti is stuffed full of delicious ricotta, mozzarella, and parmesan and then smothered in your favorite pasta sauce that creates the perfect dish that any cheese lover is sure to enjoy.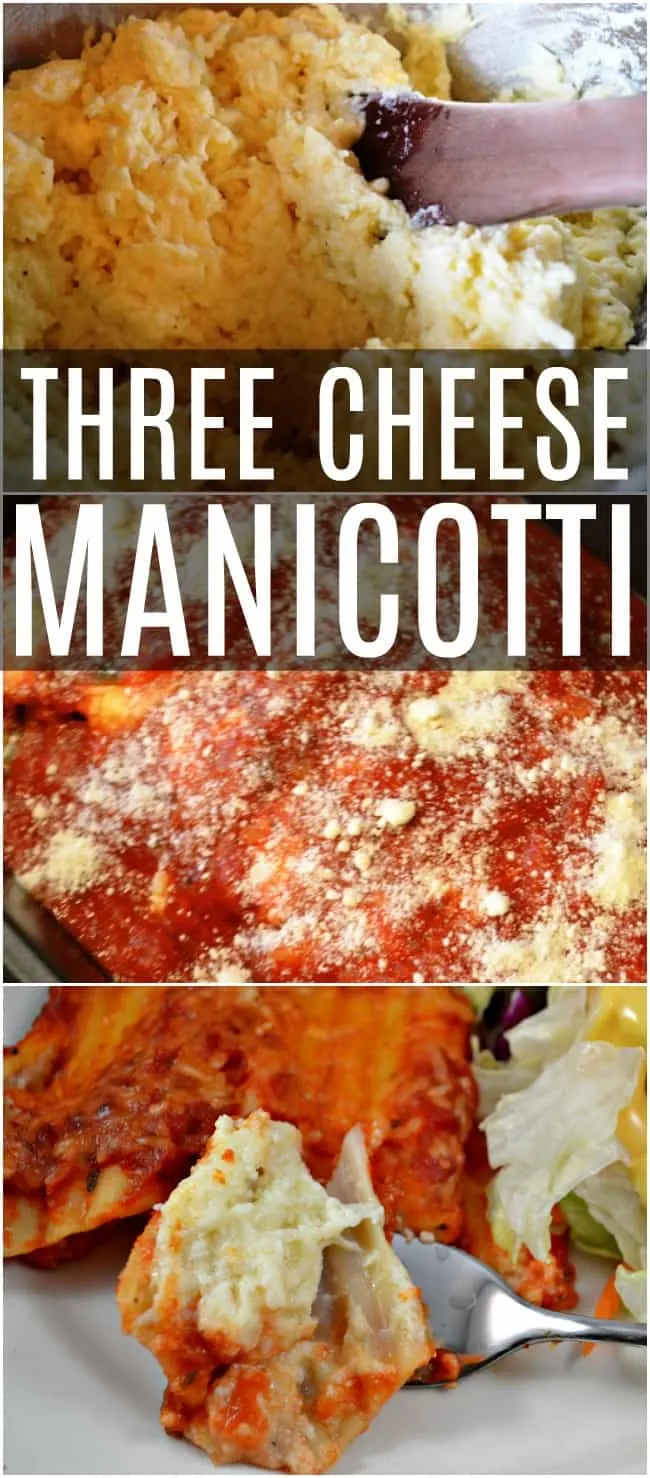 Pasta and cheese, what's not to love? It's a must-try!


This Italian comfort food manicotti recipe is one of our all-time favorite meals. We like to have it with a side salad and Texas toast. Yum!


So if you are ready to indulge your inner cheese lover treat your family to this dish today!




What is Manicotti?


Manicotti is an Italian-American pasta dish that is translated to mean "little sleeves" which makes perfect sense as they are a sleeve of pasta.


Traditionally the Manicotti is stuffed with cheese but also you will see them with spinach and even sometimes meat.


Of course, you can't forget the sauce that covers everything for that tasty bite.


Why you'll love this recipe?


Pasta and Cheese
Simple and Easy
Freezer Friendly


Ingredients you will need:


1 pkg Manicotti
8 oz pkg Mozzarella Cheese
1/2 cup Parmesan Cheese
2 eggs
16 oz Ricotta Cheese
1 Jar Spaghetti Sauce




What Other Ingredients Can Be Added to Manicotti?


You can also add in other ingredients you might love like green peppers, mushrooms, onions, etc. We keep it pretty traditional but there are so many options to variate this dish.




How to make Three Cheese Manicotti!


Cook the Manicotti according to the package and rinse in cold water once done.


NOTE: Manicotti will split if overcooked so be sure to keep that in mind. I usually cook it for 8-10 minutes just so that it is soft but a little undercooked.


You can skip the boiling of the noodles but I highly recommend you add in extra pasta sauce so that they are fully covered.


If they are fully covered the noodles will cook during the baking process.


While your Manicotti is cooking preheat the oven to 350 degrees and mix mozzarella, parmesan, eggs, and ricotta in a separate bowl.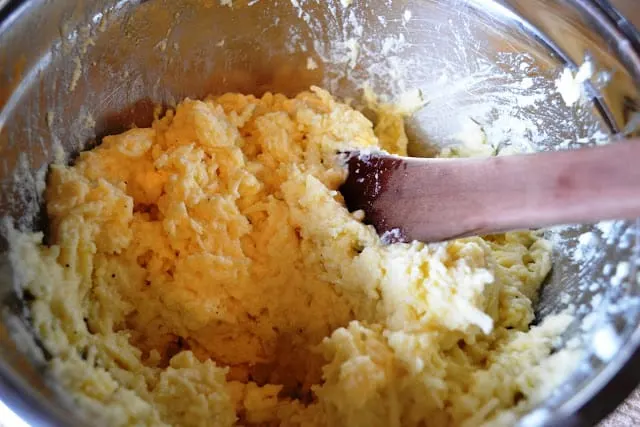 Pour half a jar of your spaghetti sauce into a 9×13 dish.


After the Manicotti is cooked and rinsed, stuff the cheese mixture into the noodles.


The best way I have found to stuff the noodles are with your good ole hands.


Place the stuffed noodles on top of the spaghetti sauce and then pour the remaining sauce over top.


I like to sprinkle the top with parmesan cheese but that's optional.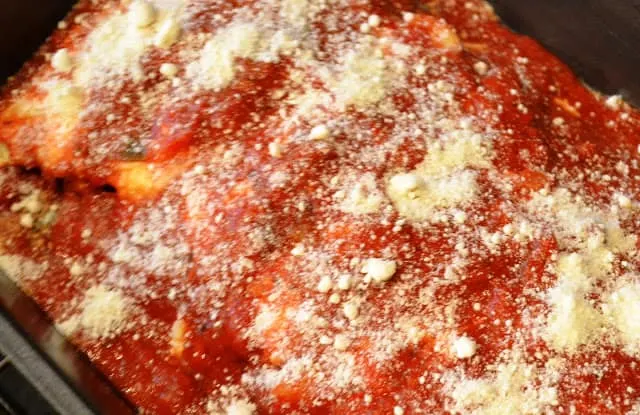 Bake for 45 minutes and enjoy!


How long do leftovers last in the refrigerator?
Leftover manicotti can be stored covered in the refrigerator for up to 3 days. To reheat, place back in a 350°F oven for 15 minutes. Or microwave the leftovers in a microwave-safe dish for 2-3 minutes.
Can you make the manicotti in advance?
Yes, you can up to 24 hours in advance and store it in the refrigerator, tightly covered with aluminum foil. You can also prepare the sauce and filling in advance and store it in the refrigerator for up to 3 days.
Can I Freeze Three Cheese Manicotti?
Yes, to freeze manicotti just cover it with plastic wrap and place it in the freezer for up to 3 months. When you're ready to eat it, just let it thaw for 15 minutes and then follow the cooking instructions.


Want to print or save these instructions for 3 Cheese Manicotti?