Pasta and cheese, what's not to love! This three cheese manicotti recipe is one of our all-time favorite meals. We like to have it with a side salad and Texas toast. Yum!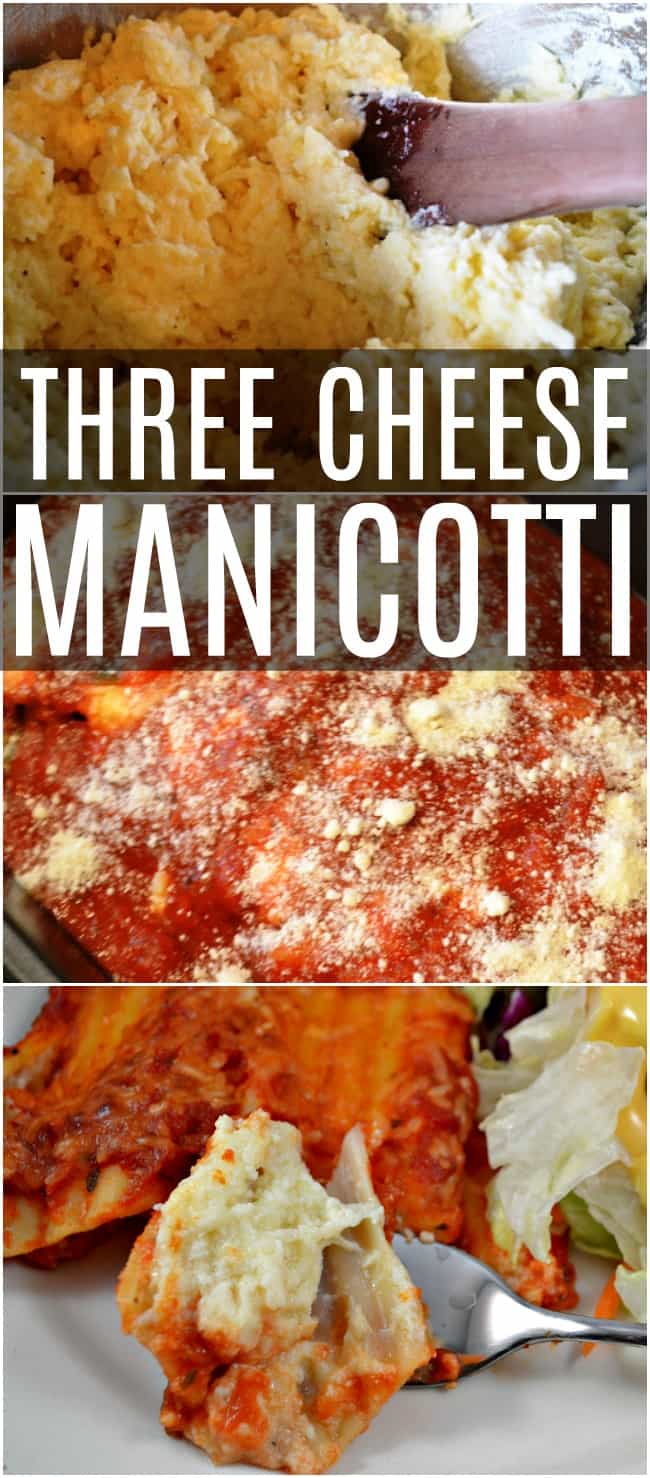 INGREDIENTS
1 pkg Manicotti
8 oz pkg Mozzarella Cheese
1/2 cup Parmesan Cheese
2 eggs
16 oz Ricotta Cheese
1 Jar Spaghetti Sauce
DIRECTIONS
Cook the Manicotti according to the package and rinse in cold water once done.
NOTE: Manicotti will split if overcooked so be sure to keep that in mind. I usually cook it 8-10 minutes just so that it is soft but a little undercooked.
While your Manicotti is cooking preheat oven to 350 degrees and mix mozzarella, parmesan, eggs and the ricotta in a separate bowl.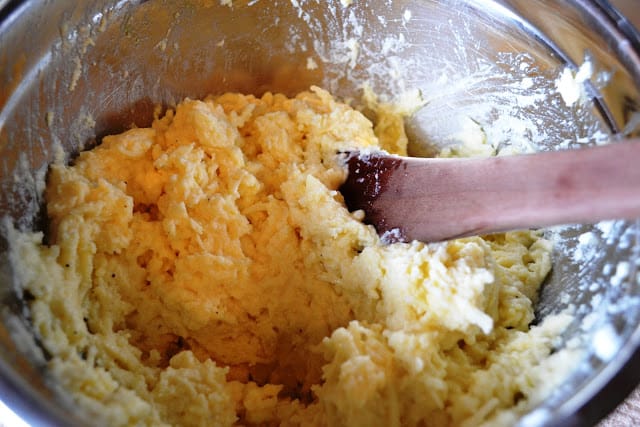 Pour half a jar of your spaghetti sauce into a 9×13 dish.
After the Manicotti is cooked and rinsed, stuff the cheese mixture into the noodles.
The best way I have found to stuff the noodles are with your good ole hands. Place the stuffed noodles on top of the spaghetti sauce and then pour the remaining sauce over top. I like to sprinkle the top with parmesan cheese but that's optional.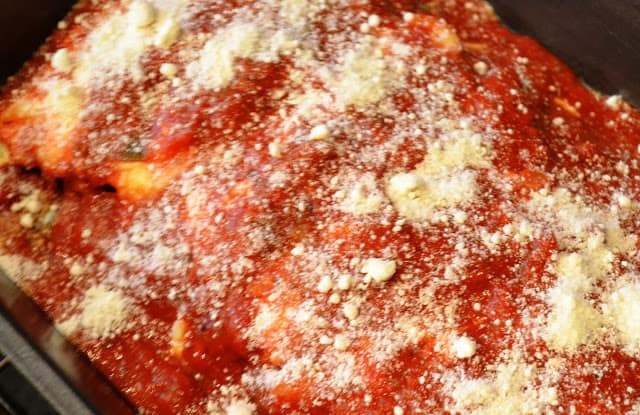 Bake 45 minutes and enjoy!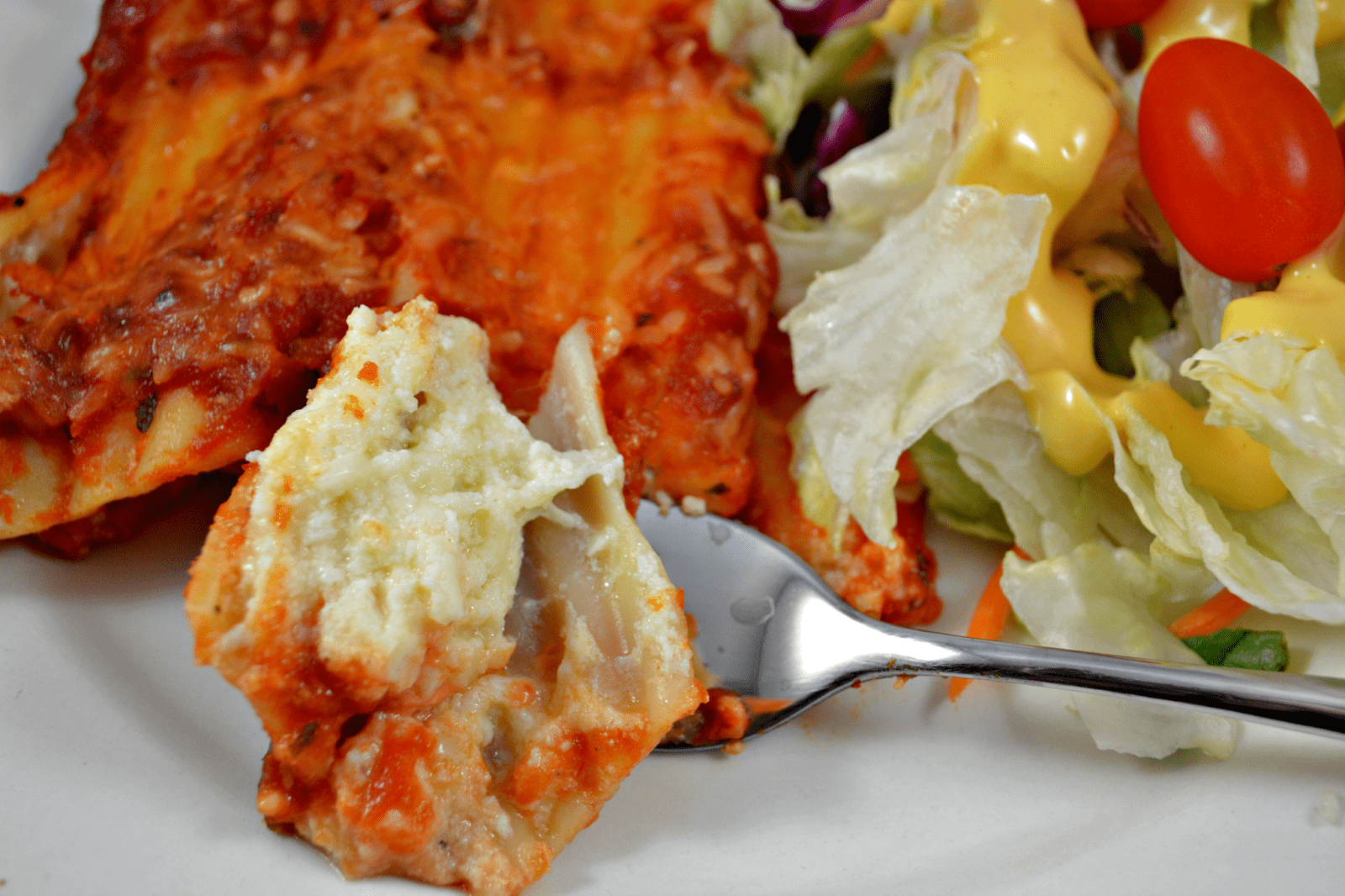 Did you love this Three Cheese Manicotti recipe? You also might like…
---
Want to print this recipe?