This homemade cheeseburger macaroni is a copycat version of a classic that we all know and love but tastes way better than the boxed stuff and is ready in 20 minutes.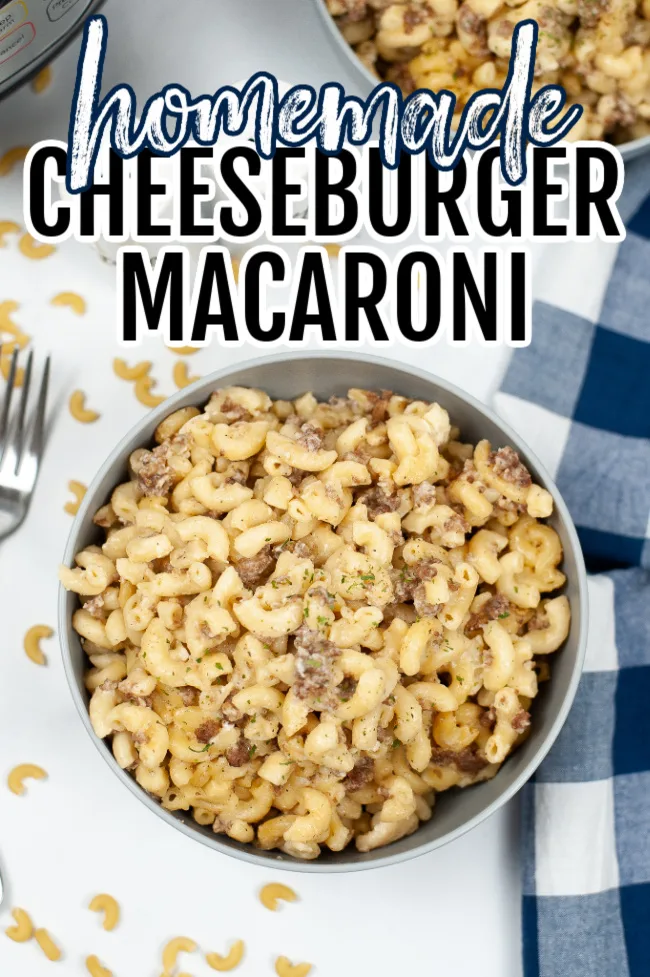 This creamy and flavorful copycat is much healthier (and fresher) without all those unnecessary ingredients and can be adjusted to suit the tastes of your family.


One of the best things about this homemade version is that it is made in one pot (I use the Instant Pot) and makes for a delicious and simple go-to dinner recipe for those busy weeknights. I bet you already have most of the ingredients in your pantry and refrigerator right now!




This is classic comfort food that will have you reminiscing back to your Hamburger Helper childhood but with a taste that will keep you wanting to come back again and again.


It's these simple comfort foods that hit the spot for me.


What Ingredients you Need:


1 lb of ground beef
1 tsp of pepper
1 tsp of salt
1/2 tablespoon of garlic powder
16 oz of elbow noodles
5 cups of beef broth
16 oz brick of Velveeta cheese
1 cup of shredded cheese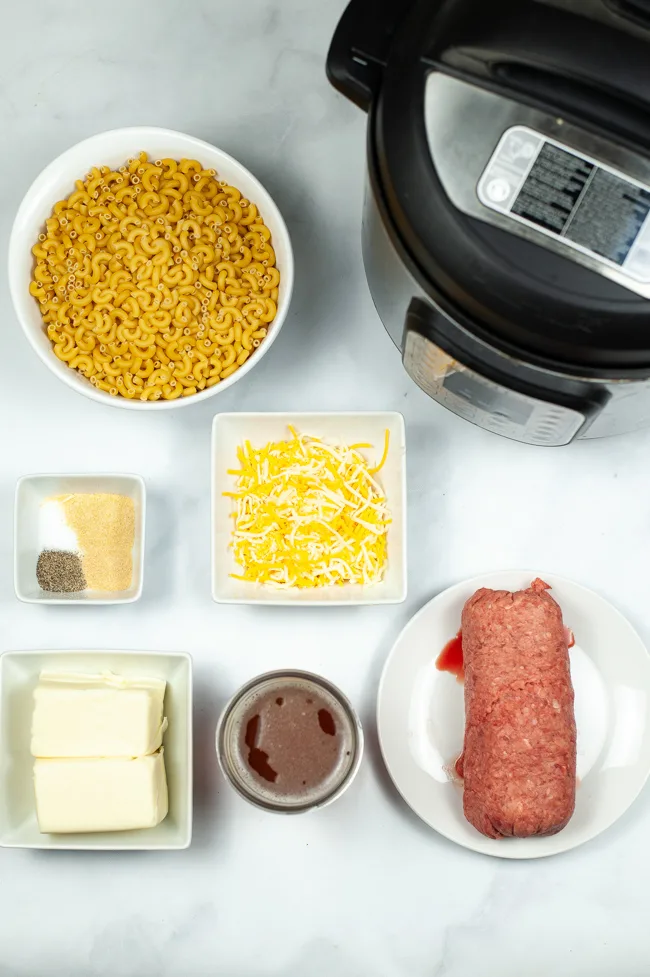 How to make the best homemade cheeseburger macaroni!


Step 1: Set your instant pot to sauté and brown the ground beef. Add in your salt, pepper, and garlic powder. If you aren't using your pressure cooker to cook this dish then you can just brown the ground beef on the stove and add in the spices once browned.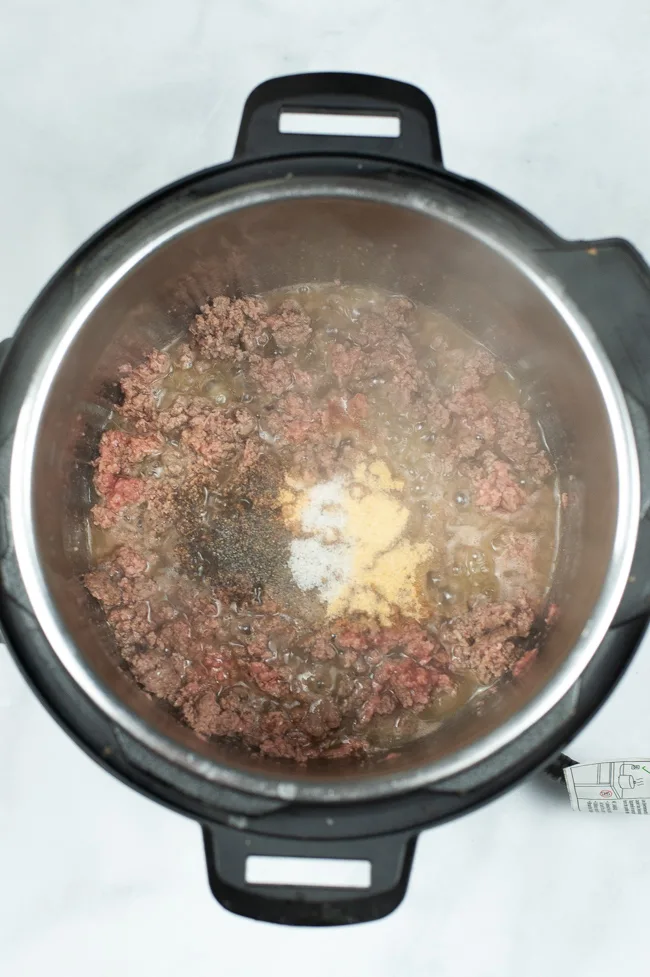 Step 2: Pour in your beef broth and add the elbow pasta. Seal the lid and pressure valve close. Set to pressure cook on high for 6 minutes. Once again if you are cooking on the stovetop, transfer your browned and seasoned beef to a larger pot and add in the beef broth and pasta. Cook until the pasta is tender, approximately 12 – 15 minutes.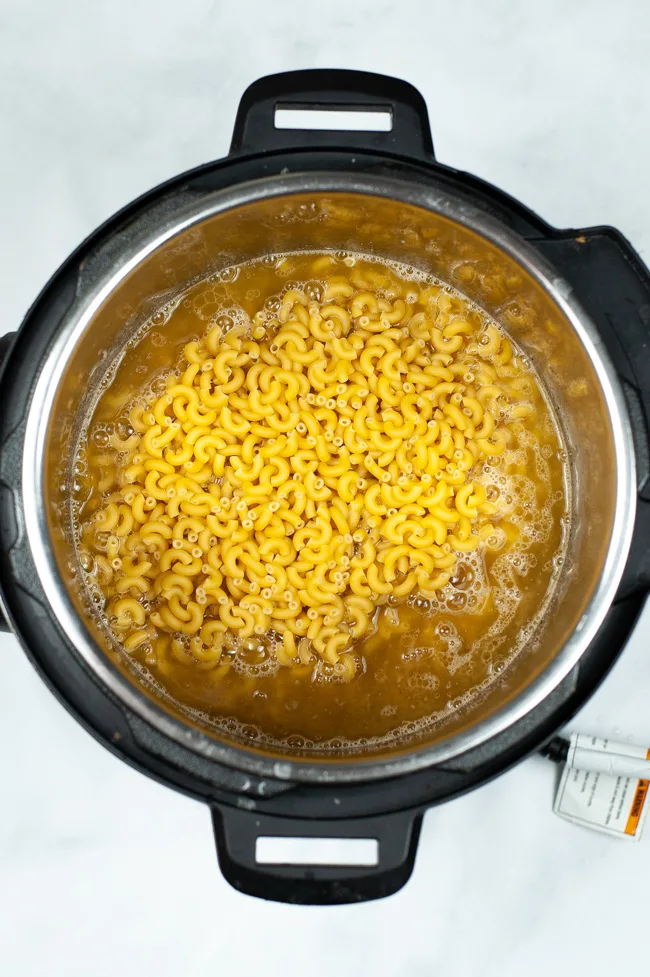 Step 3: Manually release the pressure valve and open the lid. Stir in your Velveeta and shredded cheeses. If using the stovetop method, remove from the heat and stir in the cheeses as well.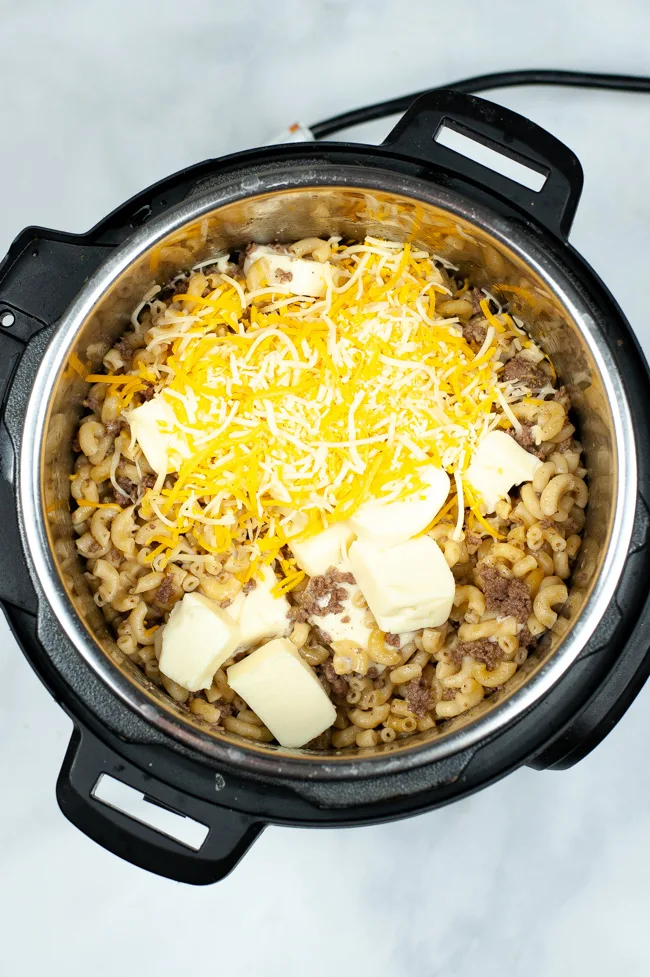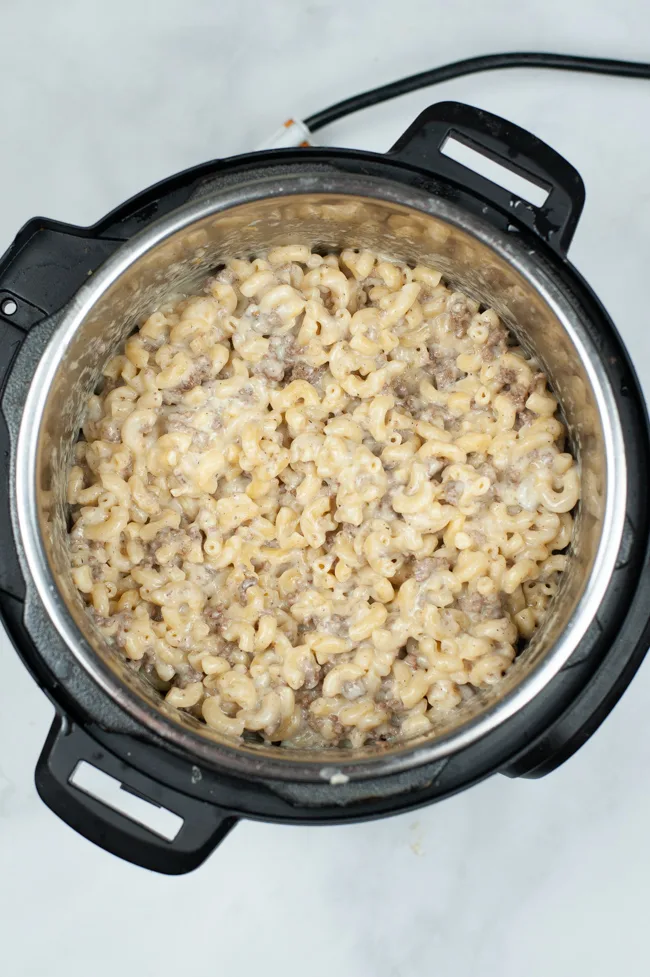 If you need to have a dish made ahead this is a great one for that as homemade cheeseburger macaroni can be enjoyed as leftovers for several days.


It will keep in an airtight container for approximately 3 days.


Why make it homemade?


Well, why not? This homemade cheeseburger mac is just as easy to make as the boxed version but filled with more flavor and of course more freshness. Powder cheese vs. real cheese, there is no competition. Not to mention you can skip out on all those yucky preservatives. It is a no-brainer!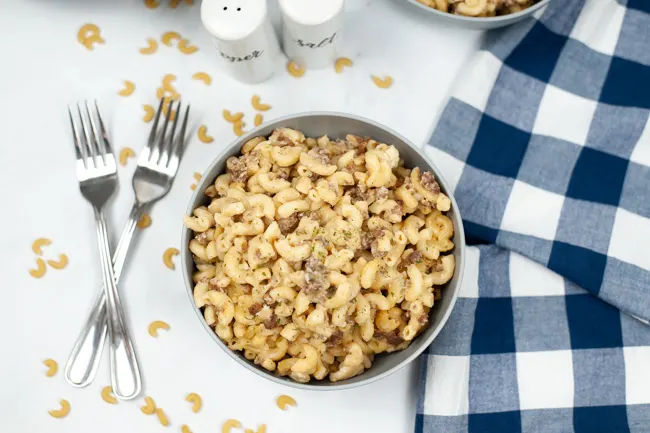 Can I make Homemade Cheeseburger Macaroni without beef?


Absolutely, you can substitute the ground beef with ground turkey or ground pork sausage, either of these would be delicious.


Can you Freeze Cheeseburger Hamburger Helper?


Yes, this homemade cheeseburger macaroni can certainly be stored for future meals. Store in an airtight container in the freezer for 3 to 4 months.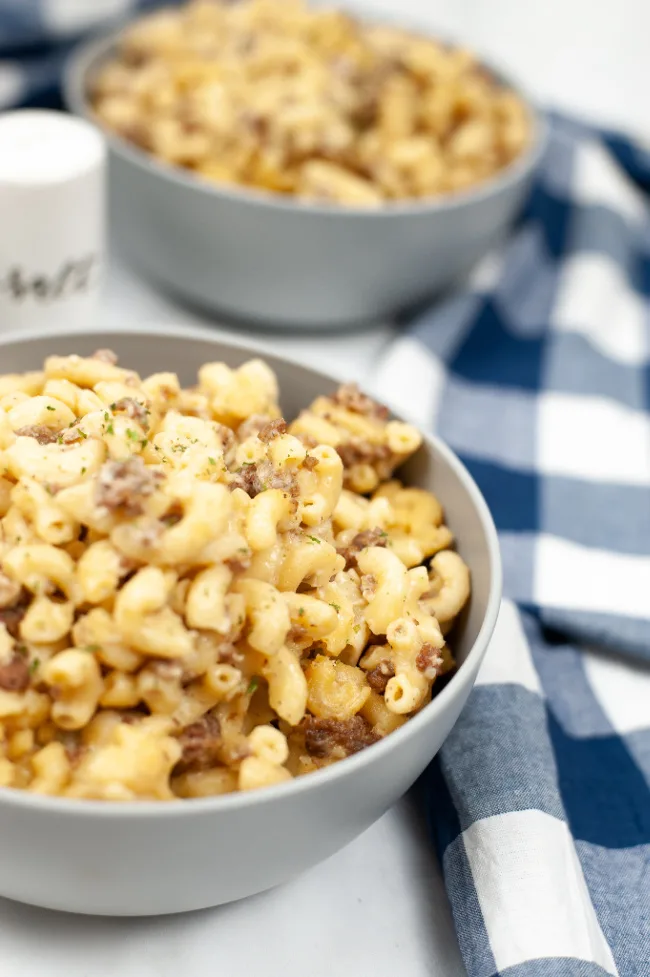 Even more delicious pasta and beef dishes you don't want to miss!


Want to print or save the ingredients and instructions for this homemade cheeseburger macaroni?