Start your Valentine's Day off on a sweet note with these delicious and easy Valentine's Day Breakfast Ideas.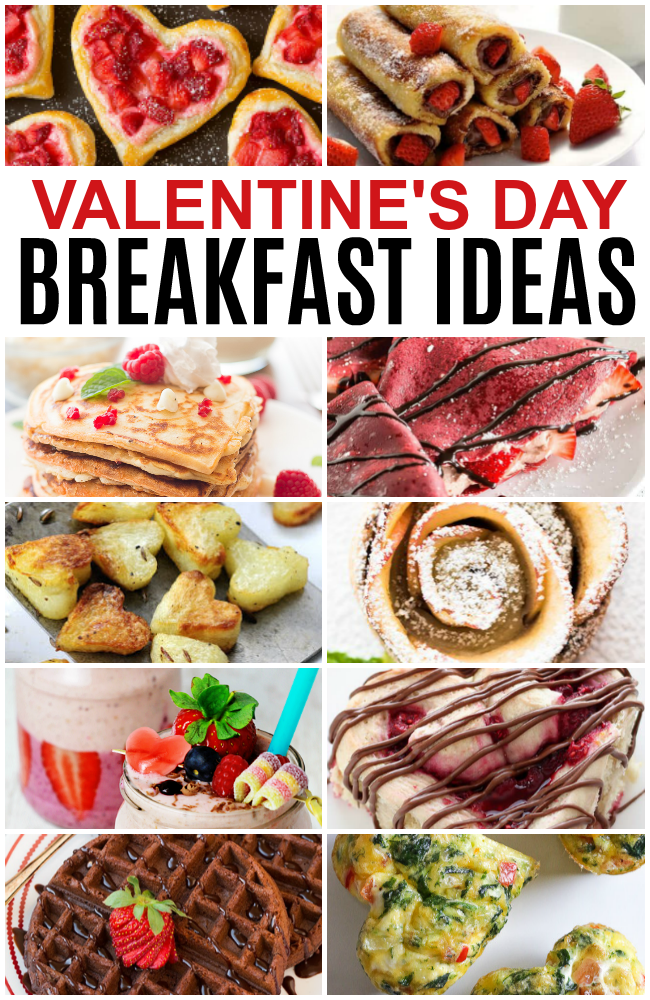 This post contains affiliate links.
Valentine's Day is the perfect time to serve food with a fun theme of red and pink, plus anything heart-shaped is, of course, great too.
What is that old saying… what better way to a person's heart than through there stomach. Well, that is so true!
No need to wait until dinner to show your sweet Valentine how much you love them, especially when you have these awesome Valentine's Day breakfast ideas.
It doesn't matter if your cooking skills are that of a novice or your day job is a chef these recipes are easy to follow and are sure to wow your love this Valentine's Day.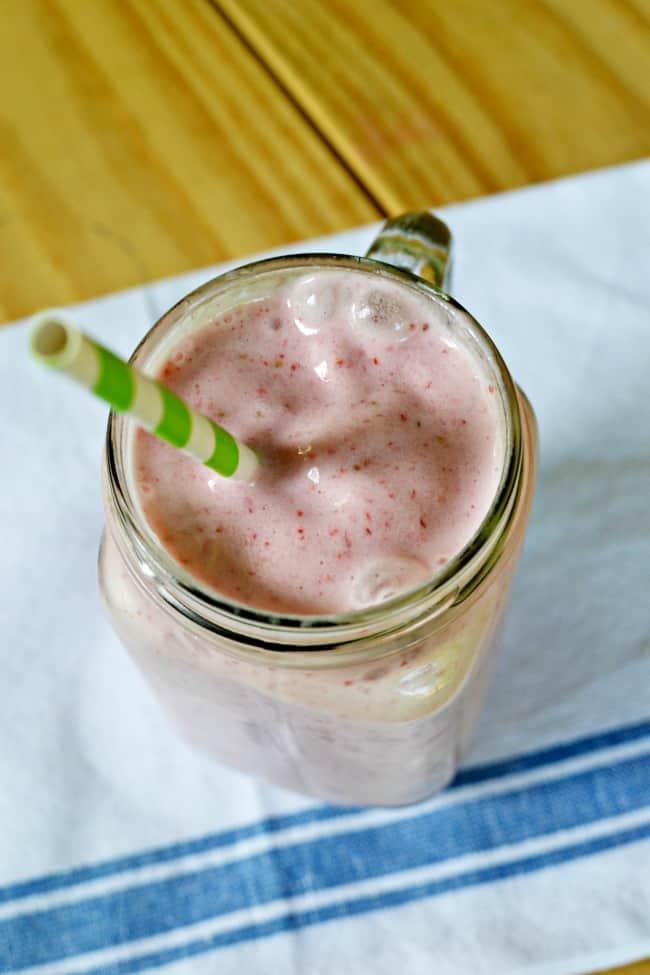 Heart Shaped Raspberry Rolls | Handle the Heat
Heart Shaped Raspberry Rolls are the ultimate Valentine's Day treat and are as easy as they are beautiful, taking just 1 hour from start to finish! – Handle the Heat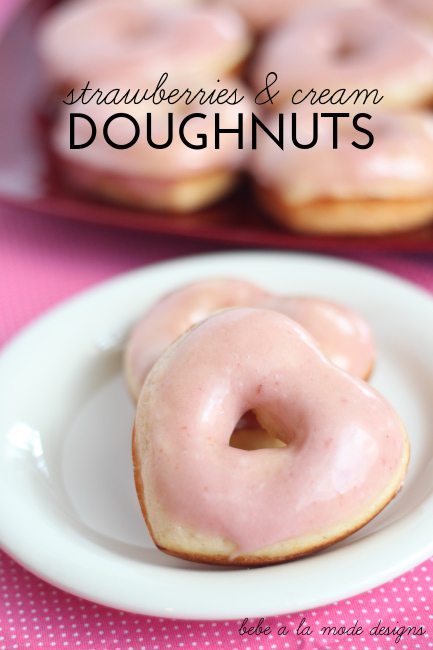 Strawberries and Cream Doughnuts | 30 Handmade Days
These doughnuts use simple ingredients that you probably already have in your pantry and they are baked, not fried. So, you can feel a little better about treating yourself (and your loved ones). – 30 Handmade Days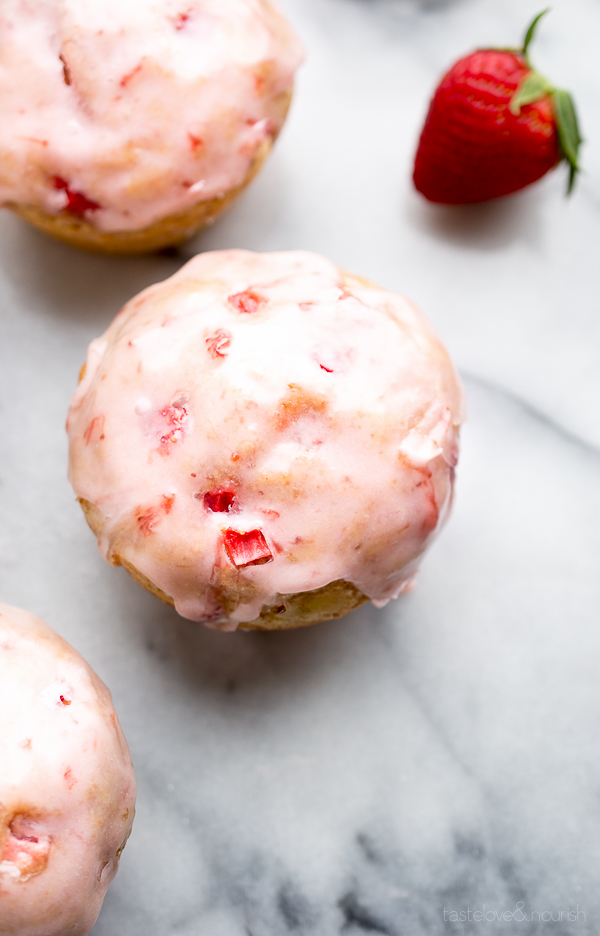 Red Velvet Pancakes – tender fluffy pancakes finished with a cream cheese icing to mimic red velvet cake. These gorgeously red pancakes are perfectly festive for the holidays and they are completely irresistible! – Cooking Classy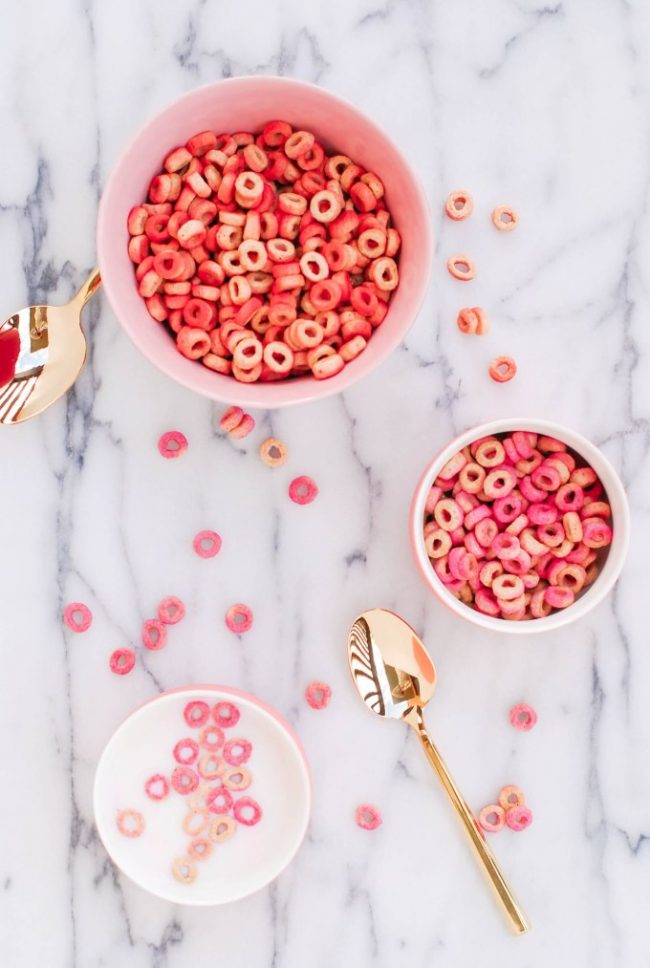 Roasted Potatoes | Hanielas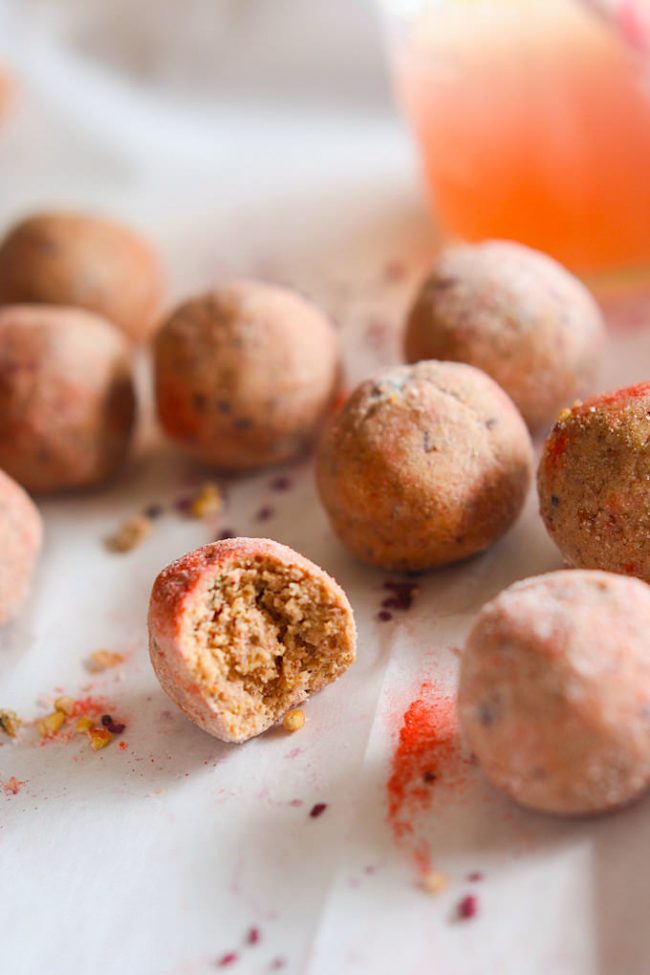 Grain Free Pink Lemonade Protein Bites | Cotter Crunch
Lemonade is Summer staple in many homes these days and these refreshing protein bites just might be another a great addition! Lower sugar, protein packed, dairy free, no bake, and Vitamin C rich! Great for snacking on the go, between sports and activities, or anytime of day! – Cotter Crunch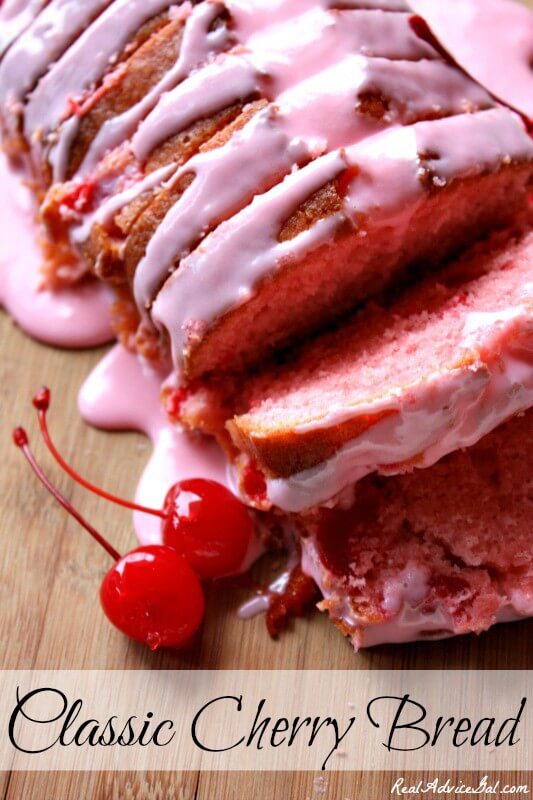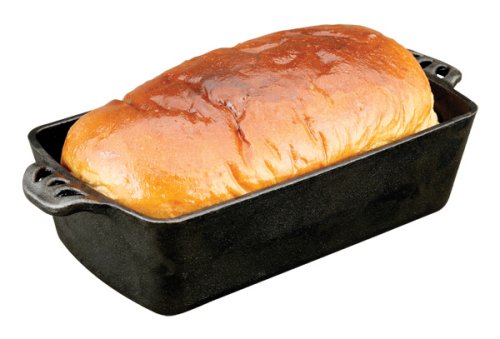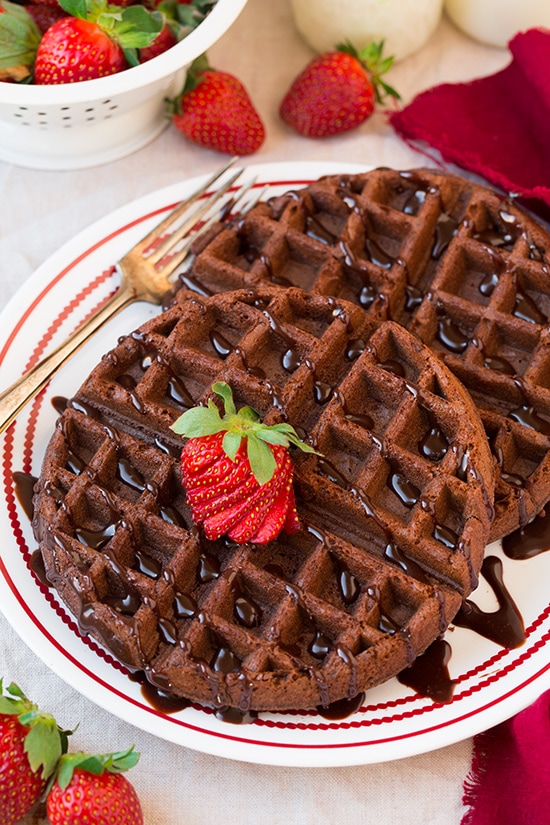 Chocolate Cake Mix Waffles | Cooking Classy
Four ingredients and just a few minutes prep is all it takes for these decadent waffles, that taste just like cake of course! – Cooking Classy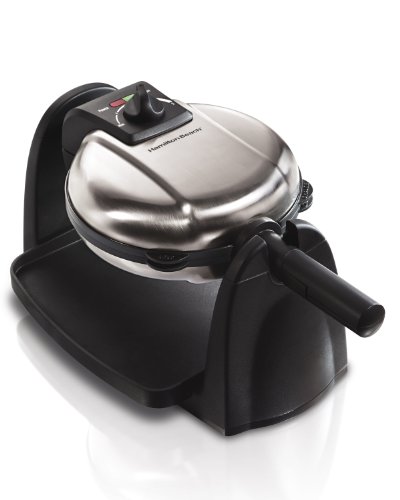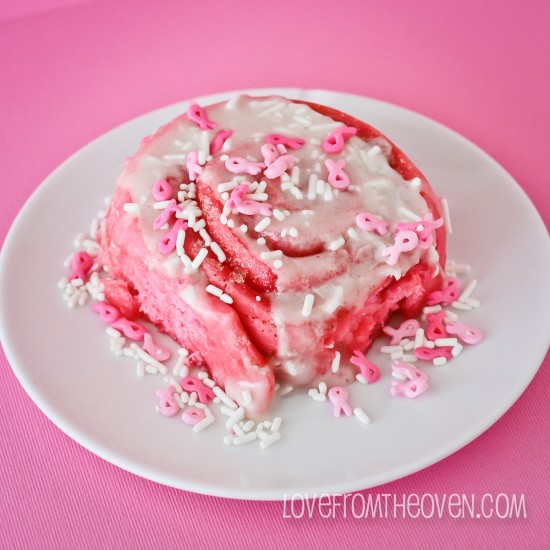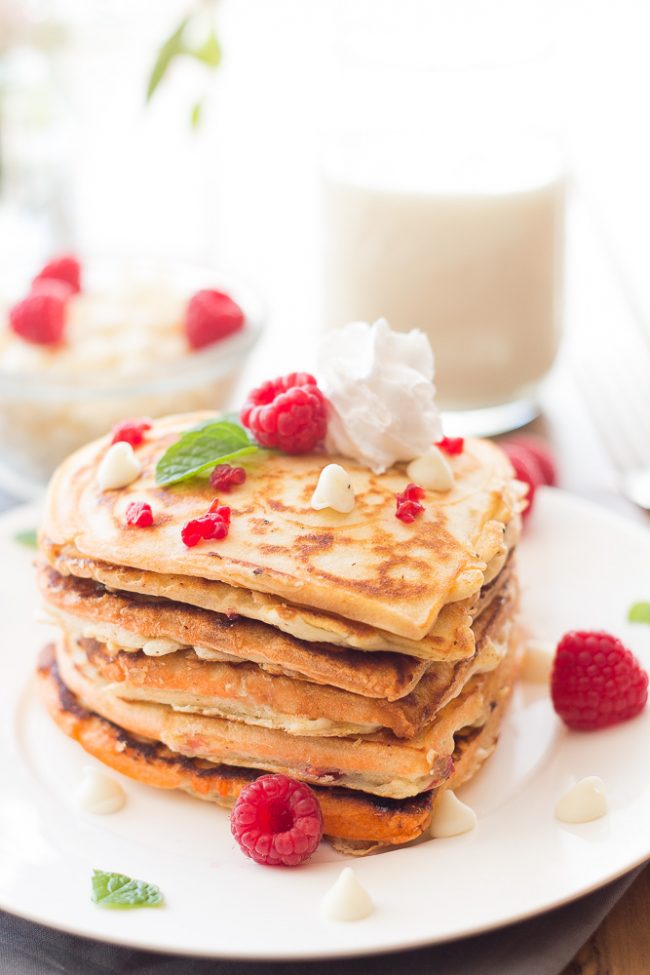 Perfectly fluffy, no fail pancakes, stuffed with white chocolate chips and juicy red raspberries. Makes for a yummy breakfast for someone special. – Mariah's Pleasing Plates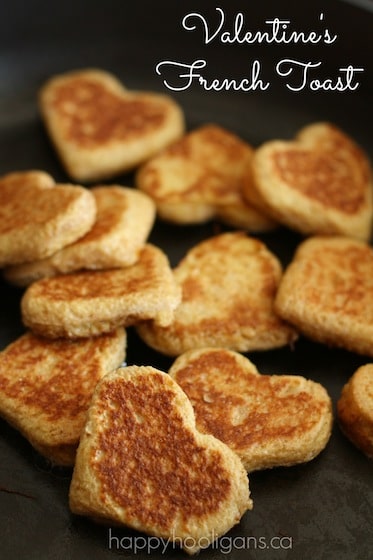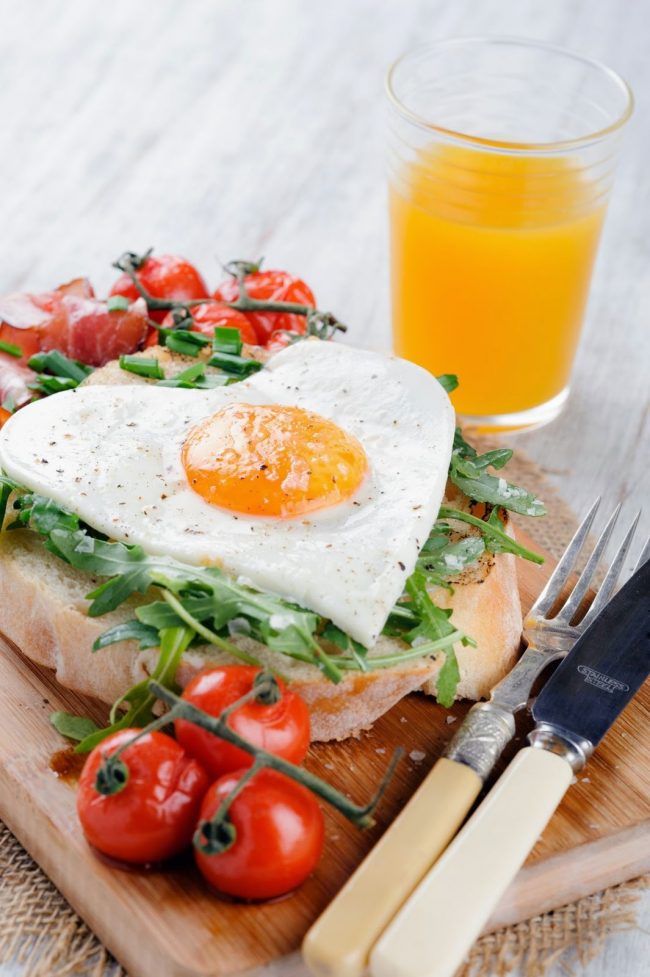 Heart Shaped Breakfast Sandwich | Our Mini Family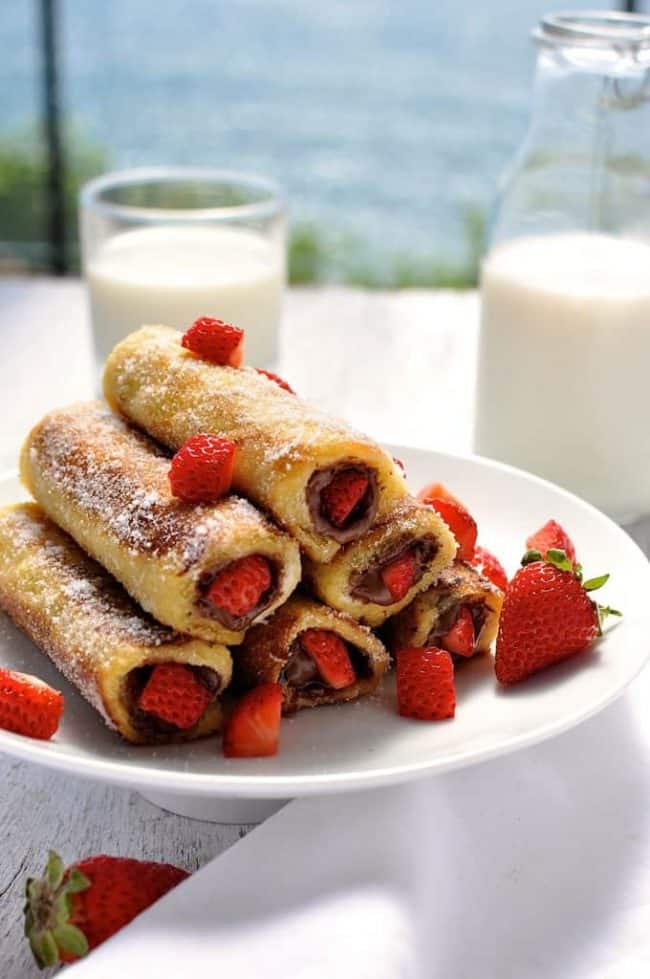 Strawberry Nutella French Toast Roll-Ups | Recipe Tin Eats
Is there really a combination better than chocolate and strawberries?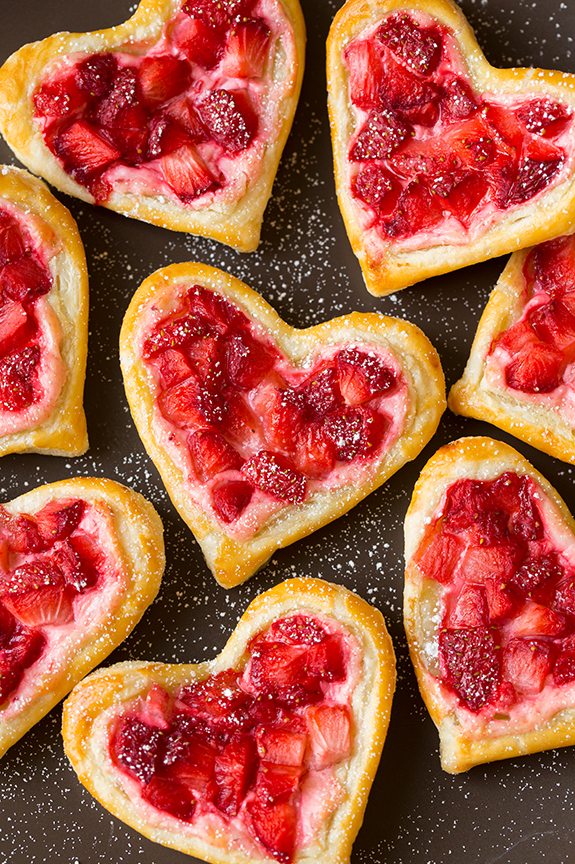 Strawberry Cream Cheese Breakfast Pastries | Cooking Classy
A simplified, perfectly tasty pastry recipe! Made with flaky layer of store-bought puff pastry, creamy, tangy sweetened cream cheese and fresh strawberries. Who wouldn't love these? – Cooking Classy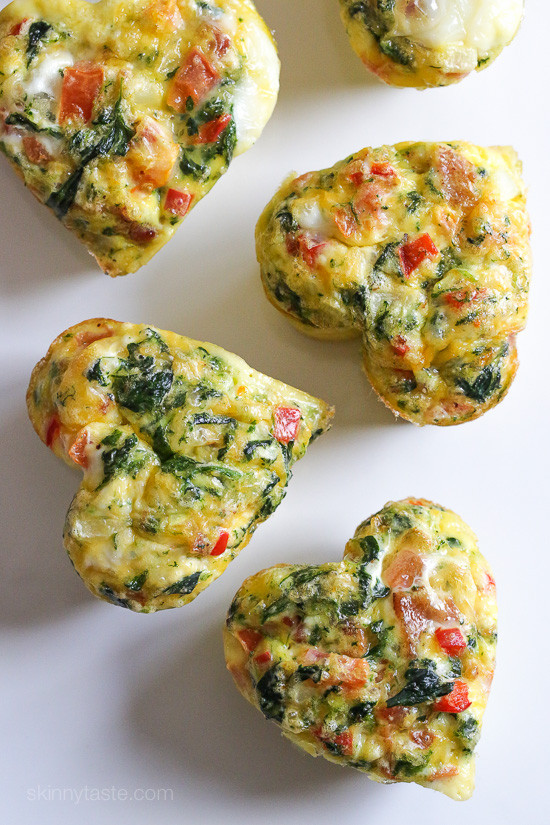 Loaded Baked Omelet Muffins | SkinnyTaste
Not only are they super cute and perfect for these Valentine's Day breakfast ideas, but these heart omelet muffins can be made ahead of time.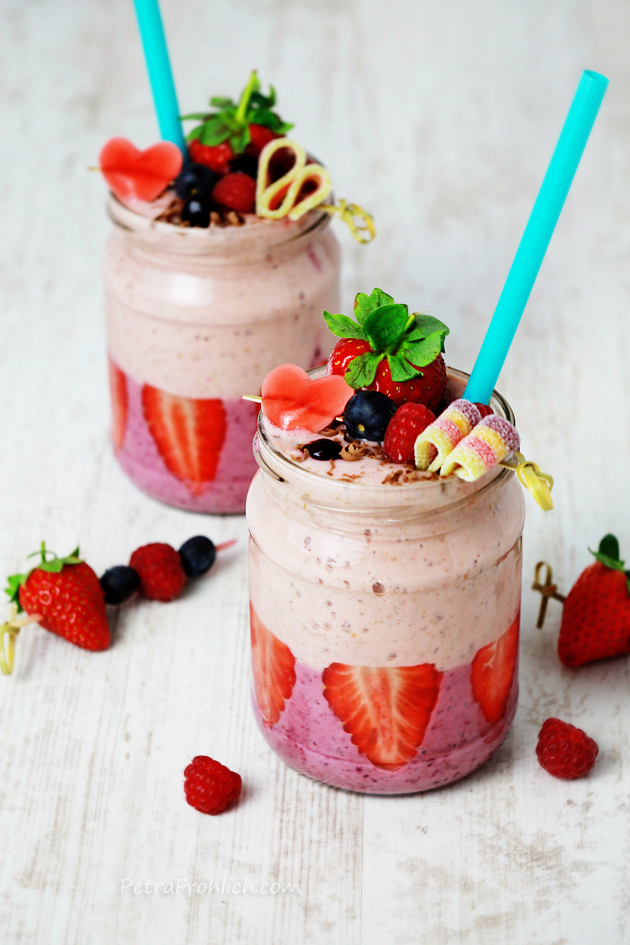 Valentine's Day Smoothie | Zoom Yummy
Red Velvet Crepes filled with Chocolate Whipped Cream and fresh strawberries will be the perfect breakfast to serve on Valentine's Day! – Tastes of Lizzy T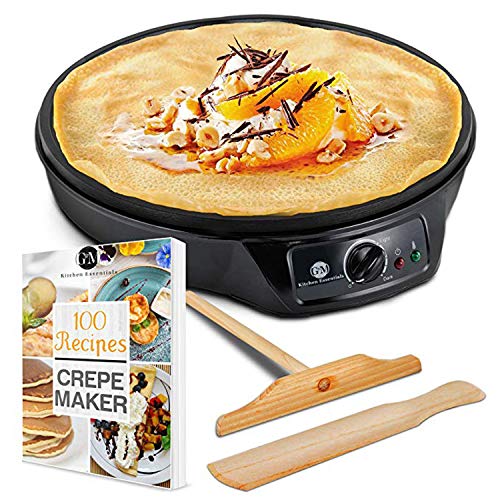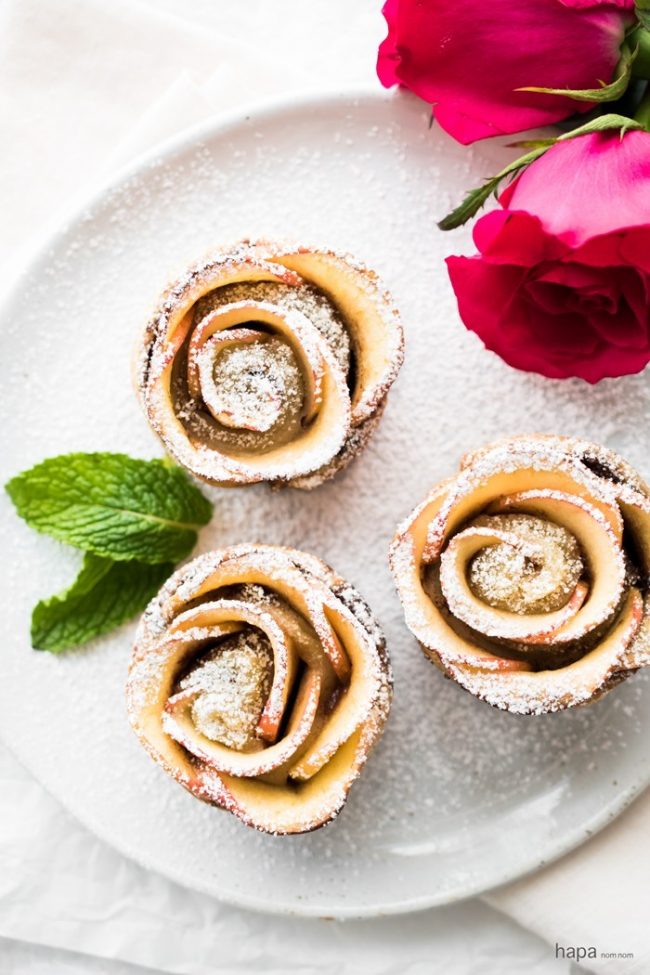 Puff Pastry Nutella Apple Roses | Hapa Nom Nom
Super flaky puff pastry, rich and creamy Nutella, and sweet apples rolled into beautiful rose-shapes. They're deceptively easy to make and totally delicious! – Hapa Nom Nom
I hope you enjoy these quick and easy recipes and that you can enjoy your lovely Valentine's Day morning.
If you enjoyed these Valentine's Day Breakfast Ideas you also might like…
---