Dig your waffle iron out of the cupboard, today we've got 15 extremely delicious waffle recipes. Super crisp on the outside and light as a feather on the inside.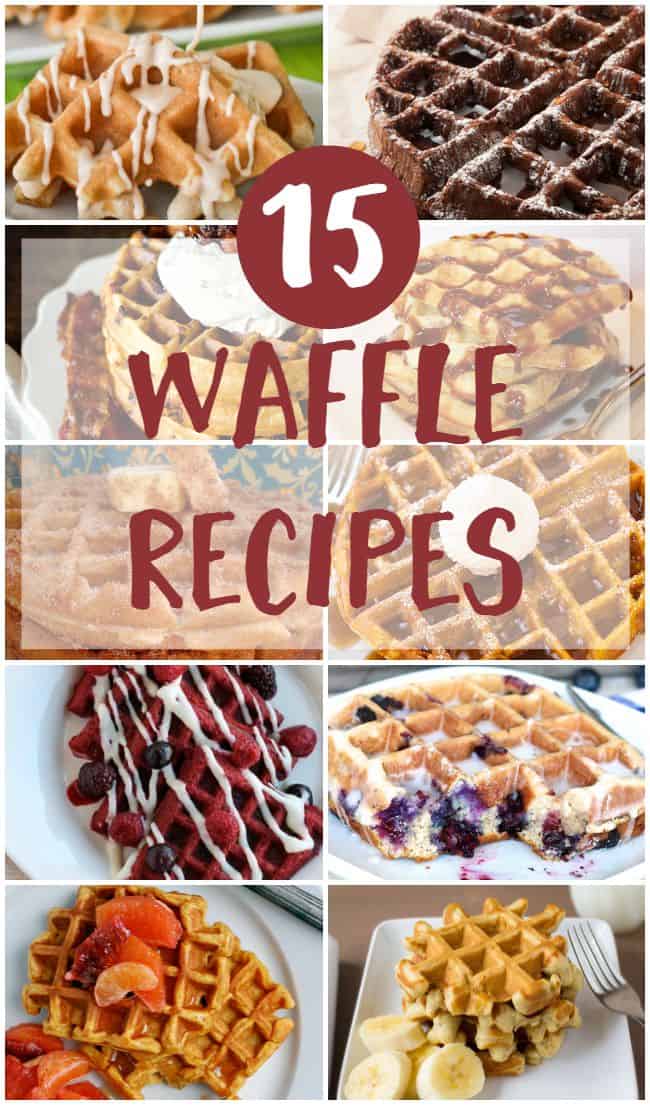 What is a waffle?
A waffle is a dish made from leavened batter or dough that is cooked between two plates that are patterned to give a characteristic size, shape and surface impression.  Just in case you forgot! Ha.
Now Pancakes have become a Sunday ritual in this house. However, we all love a good waffle. The crispy outside and warm fluffy inside. Yummo! Did you know that there is even something known as National Waffle Day? If there ever was a day to eat some tasty waffles it would be that day (Aug 24th) but why not enjoy them any day you please.
Here are 15 different delicious waffle recipes to choose from, if you can even choose!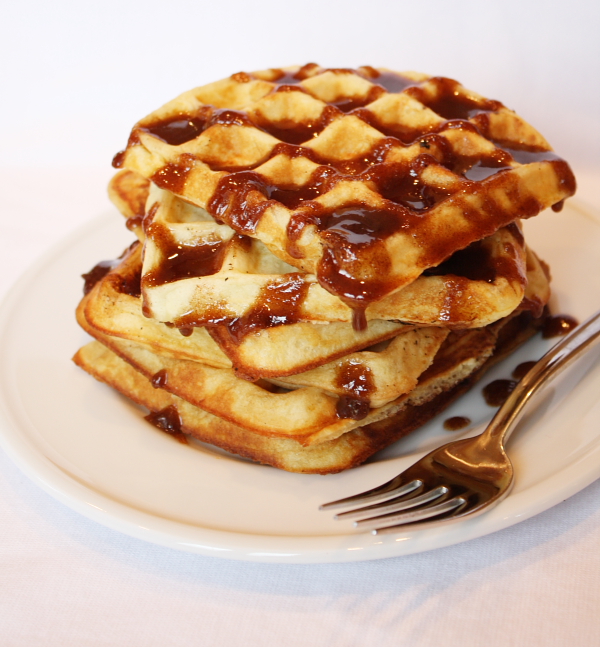 Here are some items you might want to have on hand if you plan to make these waffles. *affiliate links.
If you enjoyed these amazing waffle recipes you also might enjoy these other breakfast ideas…
---
Homemade Apple Butter: Slow Cooker Recipe
Homemade Breakfast Pizzas