Dig your waffle iron out of the cupboard, today we've got 15 extremely delicious waffle recipes.


Super crisp on the outside and light as a feather on the inside.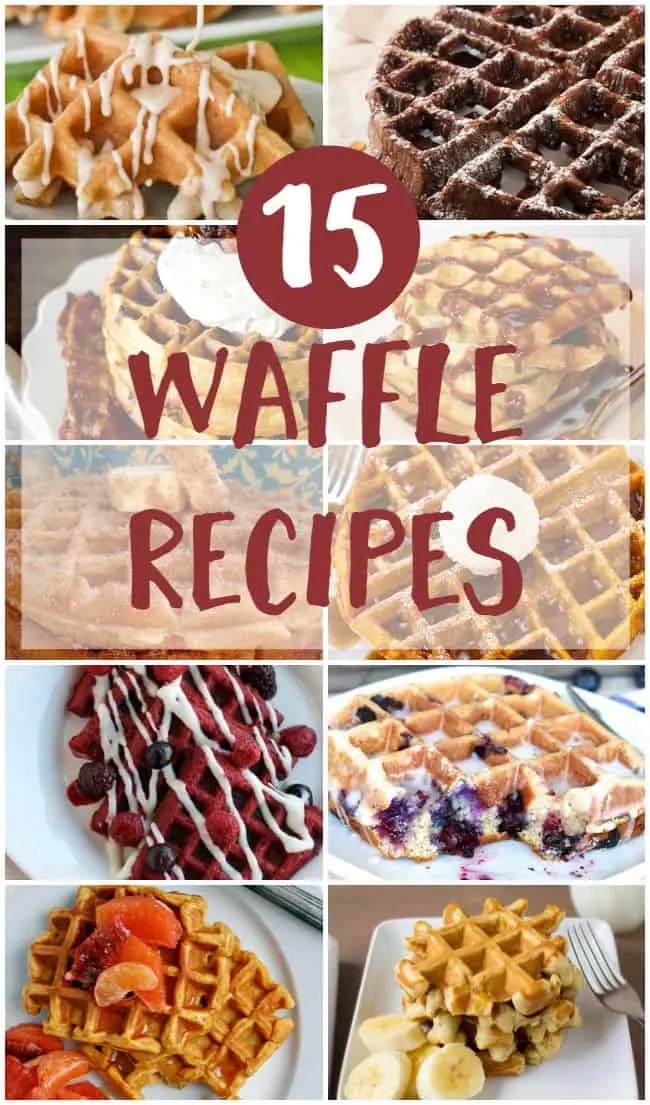 What is a waffle?


A waffle is a dish made from leavened batter or dough that is cooked between two plates that are patterned to give a characteristic size, shape, and surface impression. Just in case you forgot! Ha.


Pancakes have become a Sunday ritual in this house. However, we all love a good waffle.


The crispy outside and warm fluffy inside. Yummo!


Did you know that there is even something known as National Waffle Day? If there ever was a day to eat some tasty waffles it would be that day (Aug 24th) but why not enjoy them any day you please.


Here are 15 different delicious waffle recipes to choose from, if you can even choose!


Waffle Recipes that will get you out of bed!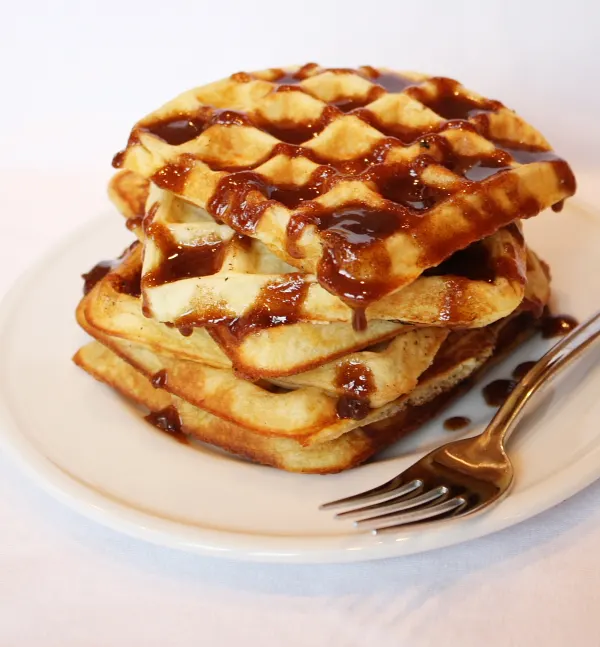 Cinnamon Roll Waffles
Recipe Girl


"Completely decadent breakfast treat- like a deconstructed cinnamon roll, turned into a waffle." - Recipe Girl
Dark Chocolate Waffles
I Bake He Shoots


"These dark chocolate waffles are serious…not see-me-after-class serious, but are-you-really-trying to-have-this-for-breakfast serious. The answer is 'yes'. Yes, I am and I did." - I Bake He Shoots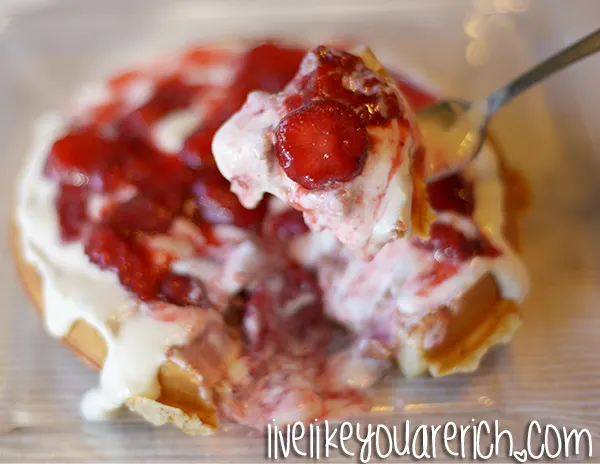 Strawberry Cheesecake Waffles
Live Like You Are Rich


"The strawberries are deliciously sweet, the lemon juice adds a tiny bit of tartness, the cream cheese smooths out the dish with it's creaminess, and the waffle ads heartiness to every bite." - Live Like you are Rich
Maple Bacon Waffles
Ashlee Marie


"I love anything with bacon and maple in it, these maple waffles with candied bacon and maple whipped cream are no exception." - Ashlee Marie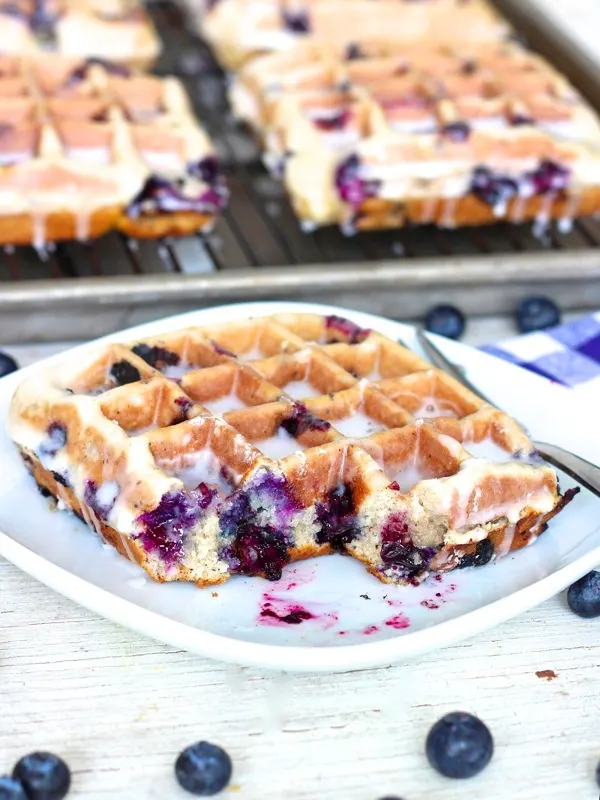 Blueberry Cake Waffles
The Baker Mama


"Crispy waffles that are bursting with juicy blueberries and coated in a sweet sugar glaze just like a good ol' blueberry cake donut!" - The Baker Mama
Red Velvet Waffles
Dessert Now Dinner Later


These red velvet waffles are indulgent and delicious, and perfect for a special occasion breakfast or brunch!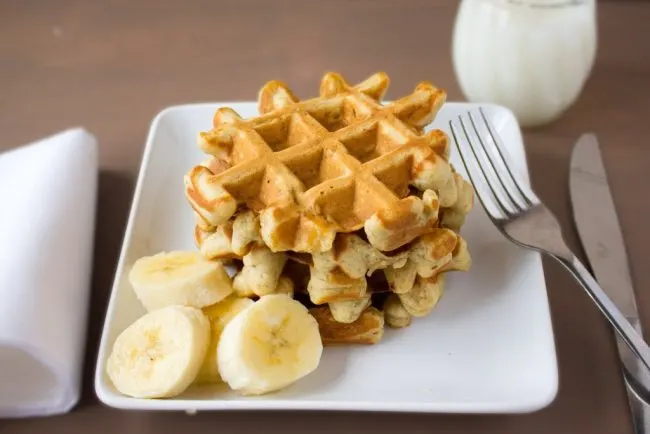 Banana Bread Waffles
I Heart Eating


"Since these waffles have some sweetness from the bananas and little caramelized sugar bites from the pearl sugar, they don't need any extra syrup (perfect for eating on the go!)." - I Heart Eating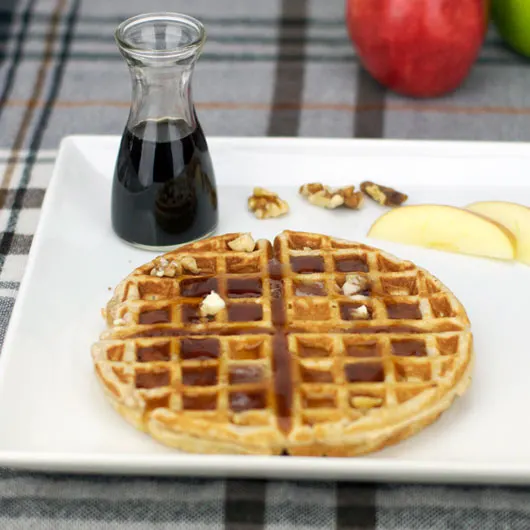 Apple Cinnamon Waffles
Mr. Breakfast


Delicious! Crisp and full of cinnamon flavor. Great with fresh berries!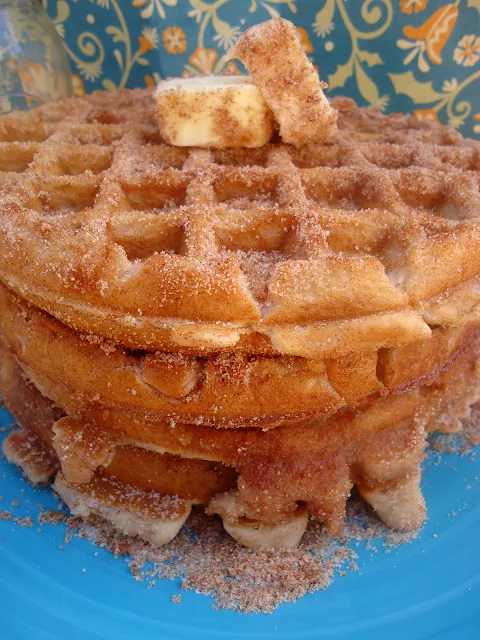 Churro Waffles
Chica Chocolatina


"A churro is a golden rod of pure deliciousness twisted and rolled into lots and lots of sweet cinnamon and sugar right after it's taken a crispy bath in steaming hot oil." - Chica Chocolatina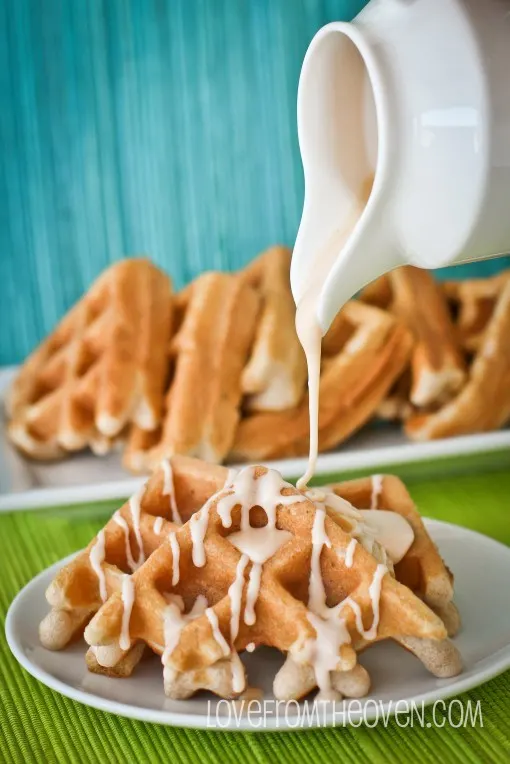 Cake Mix Waffles
Love From The Oven


Word is out that you can make waffles with a cake mix so I had to see for myself, and yes, it really works!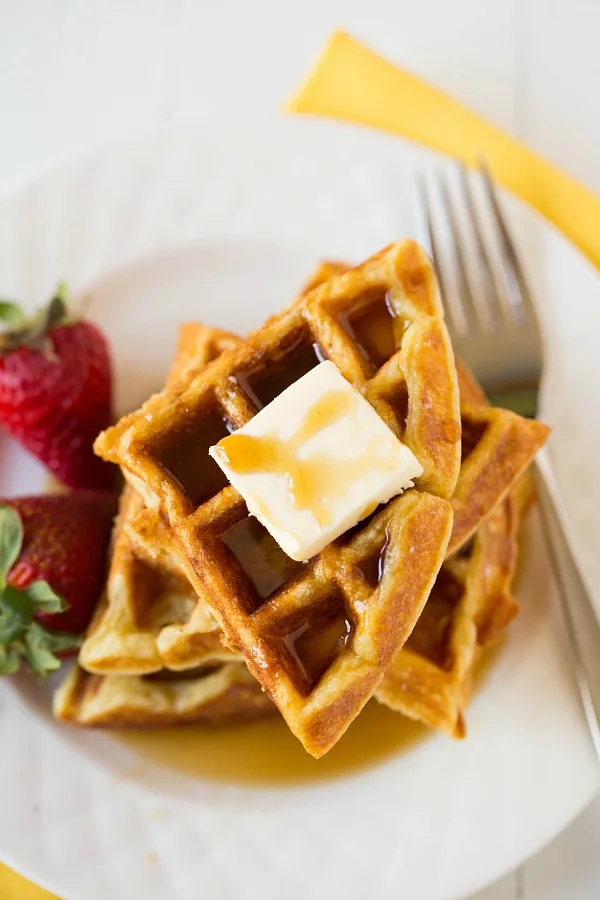 Buttermilk Waffles
Brown Eyed Baker


"Homemade waffles are such a great treat and making them completely from scratch takes maybe 2 or 3 minutes longer than making them with a baking mix. You probably have all of the ingredients you need in your pantry already, so grab some buttermilk from the store, and get whisking! Homemade waffles feel like such an indulgent treat, served alongside bacon or sausage – talk about comfort food. " - Brown Eyed Baker
Coconut Raspberry Waffles
Two Peas and Their Pod


"Coconut raspberry waffles served with creamy coconut whipped cream-our family's favorite waffle recipe!" - Two Peas and Their Pod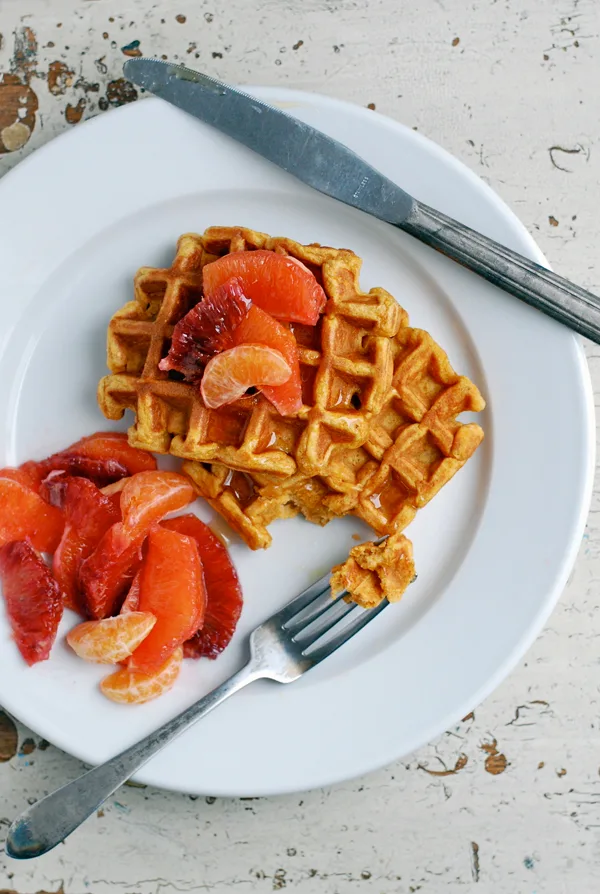 Sweet Potato Waffles
Brooklyn Supper


"Make breakfast wonderful with this delicious sweet potato waffle recipe made with aromatic spices, cubed sweet potatoes, and nutty cornmeal." - Brooklyn Supper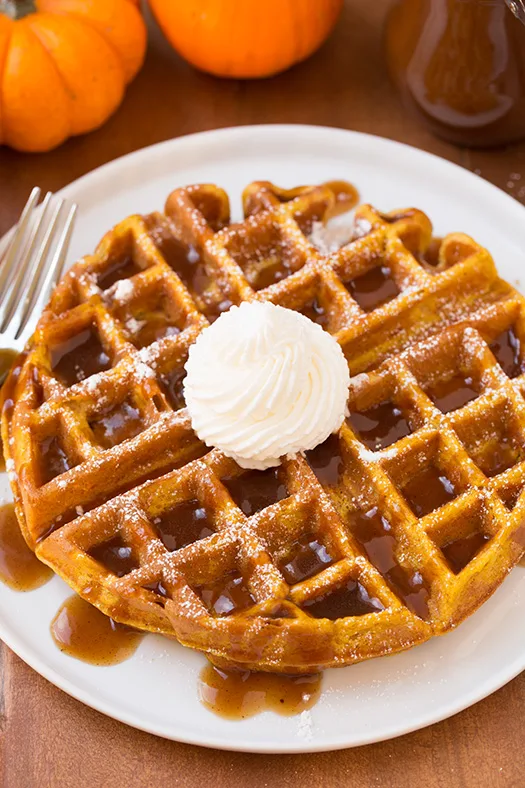 Pumpkin Waffles
Cooking Classy


"These are packed with pumpkin and spices flavor and they're melt-in-your-mouth delicious!" - Cooking Classy


Here are some items you might want to have on hand if you plan to make these waffle recipes.




If you enjoyed these amazing waffle recipes you definitely want to make these other breakfast yummies as well.