Looking for the perfect, easy make-ahead meal prep for those busy mornings we all seem to have? Well, these low-carb, yet super delicious and also healthy spicy breakfast muffins will do the trick.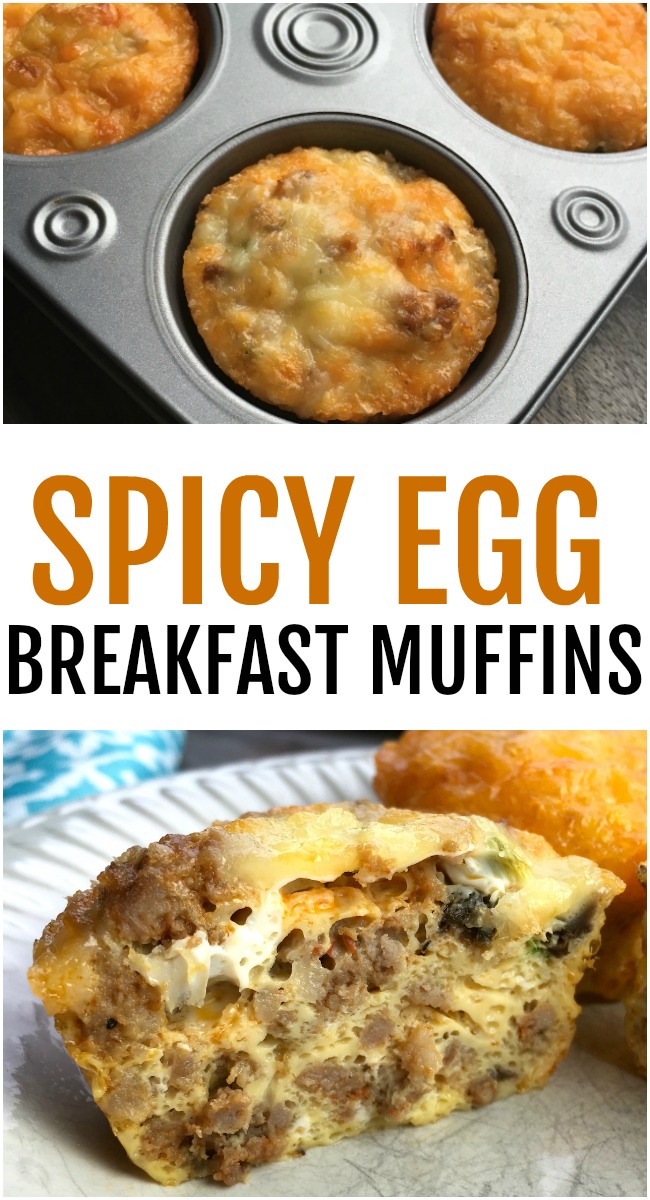 Whip up a quick batch or two over the weekend and freeze to have on those mornings you can't even spare 5 minutes. That way you will still have a hearty and satisfying breakfast ready any day of the week, one even the kids will love. Just grab, defrost, reheat, and go!


Ingredients you will need:


12 oz. spicy pork sausage
12 large eggs
4 oz. baby Portobello mushrooms (cleaned and chopped)
3 large green onions (thinly sliced, green portion only)
8 oz. four-cheese Mexican blend (finely shredded)
salt and black pepper, to taste
Non-stick cooking spray


Directions for Spicy Egg Breakfast Muffins


Preheat oven to 350˚F.


Chop sausage into bite-sized pieces in a large skillet. Cook the sausage over medium heat until it is no longer pink, approximately 5-7 minutes. Remove from heat and carefully drain excess fat.


Crack eggs into a large bowl and beat thoroughly with a fork. Add cooked sausage, Portobello mushrooms, green onion, and one half of the cheese blend. Season with salt and black pepper, to taste. Vigorously stir with a fork to combine.


Spray 2 muffin tins thoroughly with non-stick cooking spray and scoop ¼ cup of egg mixture into the opening. (Batch yields approximately 16 muffins). When finished, top each cup with equal amounts of the remaining Mexican-blend cheese.


Place muffin tins in preheated oven and bake for 20–25 minutes or until eggs are set. Remove from oven and cool slightly before removing from pan. Serve immediately or place in a freezer-safe container to freeze for later use. Enjoy!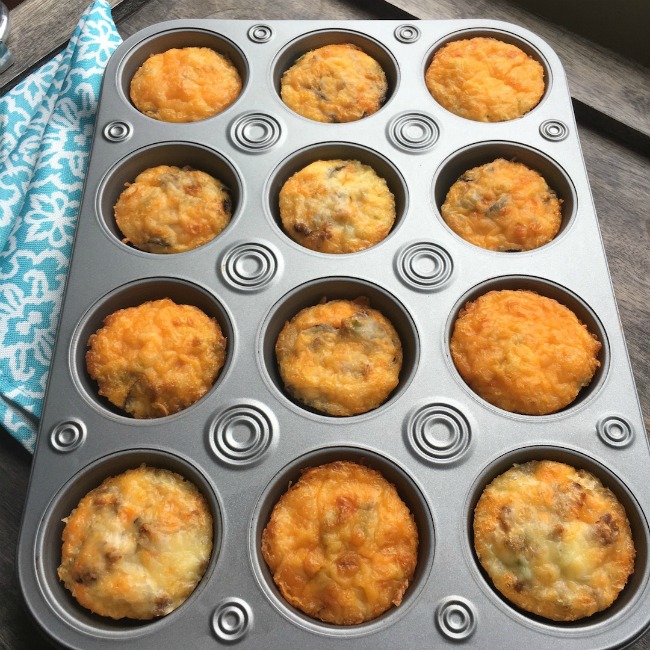 NOTE: You can even switch out some of the spices and vegetables in this recipe if you prefer. You could add some spinach or possibly switch the four-cheese blend out for Jalapeno cheddar instead. So many options when making these fast and savory breakfast muffins


Questions you may ask…


Can you reheat egg muffins?


Yes, egg muffins will keep one week in the refrigerator or you can freeze them to eat at a later time.


Why do my egg muffins deflate?


As the air heats up, it expands, causing the bubbles. As they cool they deflate. The egg doesn't have enough structure to hold the fluffy shape while cool.




Want to print this recipe?




If you enjoyed this recipe for Spicy Muffins for Breakfast you might also like these others…


Egg and Hashbrown Breakfast Muffins
Southern Stuffed Bell Peppers
Make-Ahead Breakfast Casserole Recipes