Sunday is our breakfast day. If we are going to go all out and fix a big breakfast it will usually happen on Sunday mornings.
So this past Sunday morning I fixed up some yummy hash brown sausage balls to go with our scrambled eggs.
I figured while I was already making a mess in the kitchen, I might as well take some pictures so I can share on the blog.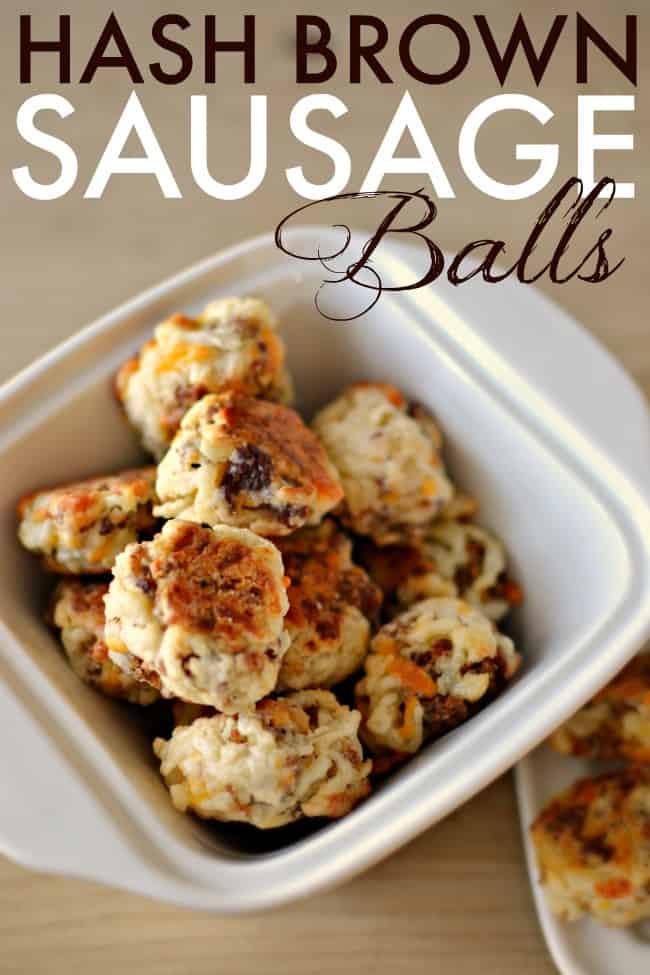 It is surprising how much we love this recipe because we aren't even a sausage family. You won't catch my husband eating a sausage and biscuit and we don't care for sausage on our pizza.
However, there is just something about sausage balls that we love. They are tasty when you make them the original way, but every now and then I like to throw in some hash browns.
My favorite being the Simply Potatoes. Having them already thawed and shredded makes it super easy to just toss the hash browns into this dish. Especially since this recipe calls for them to be thawed.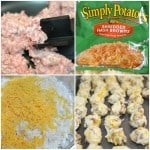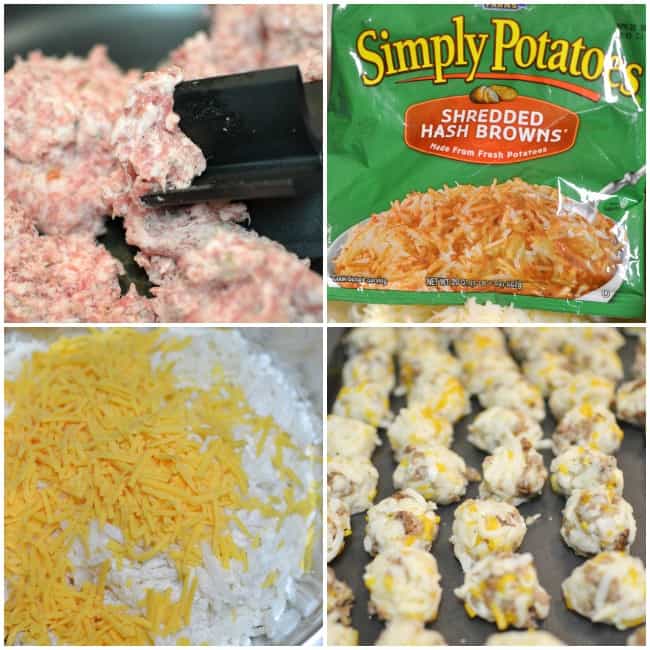 Hash Brown Sausage Balls
Ingredients
1 20

oz

package Simply Potatoes hash browns

1

lb.

Cooked Sausage

1

cup

shredded cheddar cheese

3

cups

all purpose baking mix

Salt & Pepper
Instructions
Preheat oven to 350 degrees.

Cook your sausage.

In a large mixing bowl mix in your hash browns, cooked sausage, cheese, baking mix and salt & pepper. Mix well!

Form into balls and place on baking sheet. The balls should be approximately 1 inch in size.

Bake in oven for approximately 15-20 minutes or until golden brown.
This recipe makes quite a bit, especially for a household of just 3 like ours.
We like to cook half and freeze half since they are so easy to pop into the oven in the mornings and just have a couple before work or school.
If you are planning on freezing them just make sure you do so before cooking.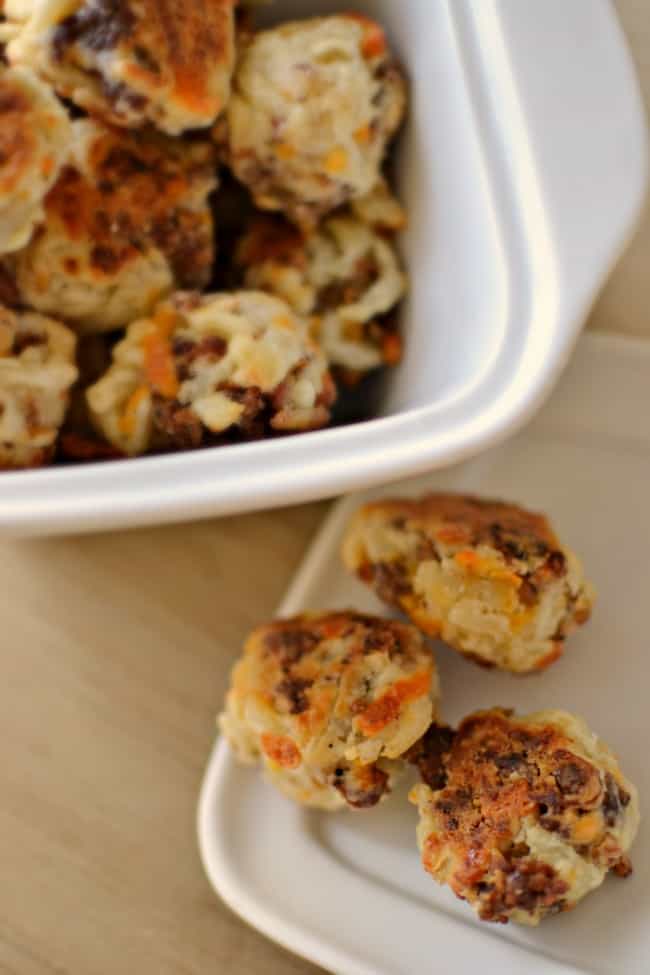 If you are looking for even more breakfast ideas you can check out my breakfast Pinterest board. Where I post loads of yummy deliciousness for your breakfast or brunch.
If you enjoy this Hash Brown Sausage Ball post you might also enjoy…
---