These Hash Brown Sausage Balls are an ultimate appetizer that is perfect for breakfast, brunch, lunch, dinner, or a snack.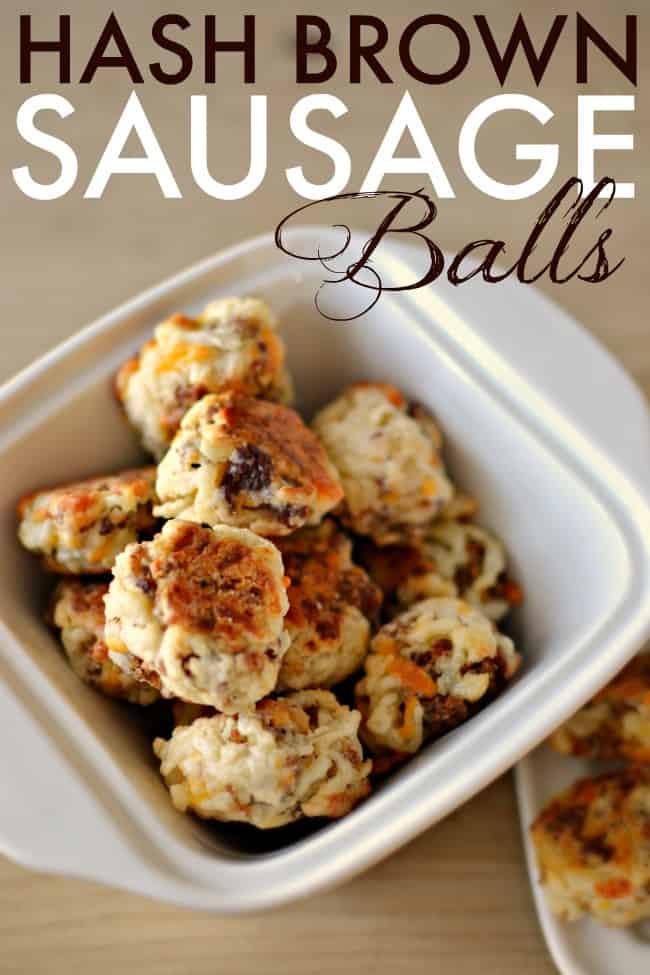 It is surprising how much we love this recipe because we aren't even a sausage family. You won't catch my husband eating a sausage and biscuit and we don't care for sausage on our pizza.


However, there is just something about sausage balls that we love. They are tasty when you make them the original way, but every now and then I like to throw in some hash browns.


My favorite is the Simply Potatoes. Having them already thawed and shredded makes it super easy to just toss the hash browns into this dish.


Ingredients you will need:


1 20 oz package Simply Potatoes hash browns
1 lb. Cooked Sausage
1 cup shredded cheddar cheese
3 cups all-purpose baking mix
Salt & Pepper




How to make Hash Brown Sausage Balls


Preheat oven to 350 degrees.


Cook your sausage until browned.


In a large mixing bowl mix in your hash browns, cooked sausage, cheese, baking mix, and salt & pepper. Mix well!


Form into balls and place on a baking sheet. The balls should be approximately 1 inch in size.


Bake in the oven for approximately 15-20 minutes or until golden brown.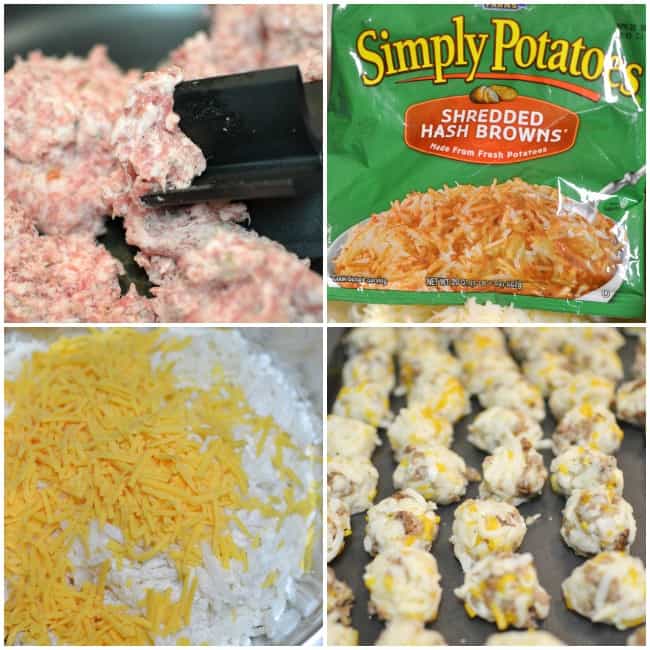 This recipe makes quite a bit, especially for a household of just 3 like ours. That makes it a great one for small parties or get-togethers.


For us, we like to cook half and freeze half since they are so easy to pop into the oven in the mornings and just have a couple before work or school.


If you are planning on freezing them just make sure you do so before cooking.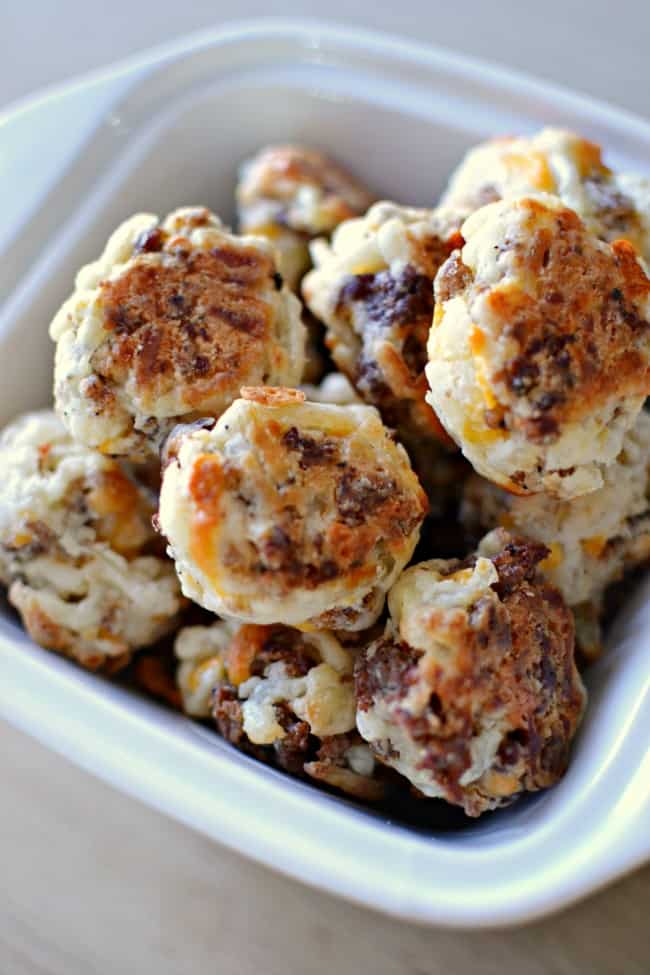 Why won't my sausage balls stick together?
Did you accidentally put in too much baking mix? If you have too much baking mix the balls will be crumbly.
Why are my sausage balls too dry?
Again, possibly if you add too much baking mix but most likely your sausage balls have dry pockets due to not mixing well enough. Before you form them into balls be sure all the mix is fully combined.
How do you know when sausage balls are done?
You'll know they're done when they are nicely browned and have a crisp outer layer. You can also use a kitchen thermometer to check for doneness. The sausage balls will be fully cooked at 160°F.
Should sausage balls be refrigerated?
Yes, you will want to place them in an airtight container and refrigerate them. Cooked sausage balls can be kept for up to 3 to 4 days.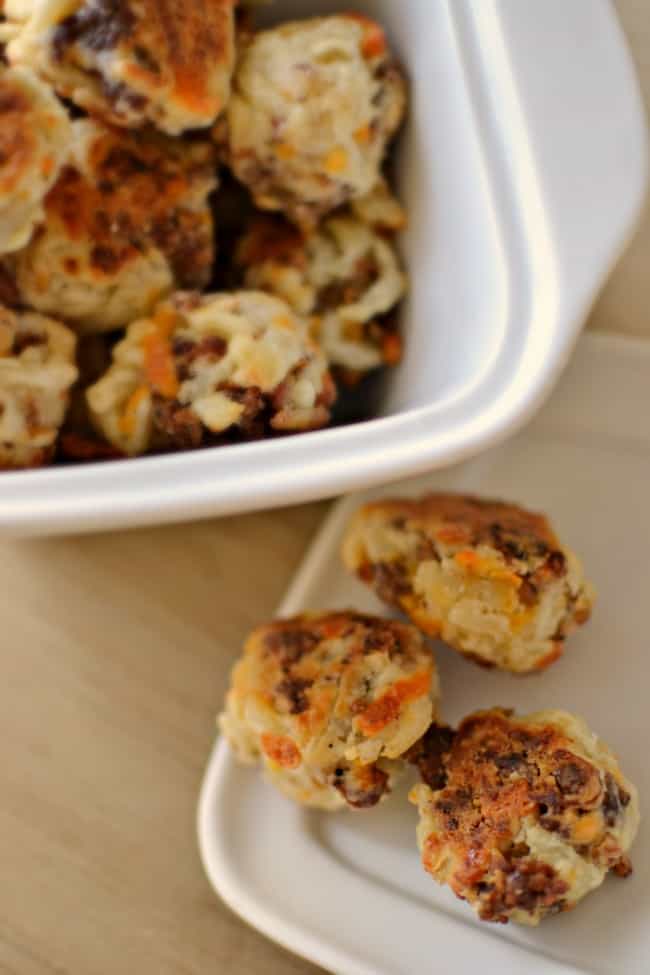 If you enjoy these Hash Brown Sausage Balls then you will want to be sure to check out these other delicious breakfast recipes too.




Want to print the recipe for these Hash Brown Sausage Balls?