If you are looking for Valentine's Day party games that are great for kids or fun for everyone then you are in the right place.


These hilarious games are a huge hit with the whole crowd, no matter your age.


So whether you are an adult, college student, high school kid, or a preschool child you are sure to have a blast with these activities.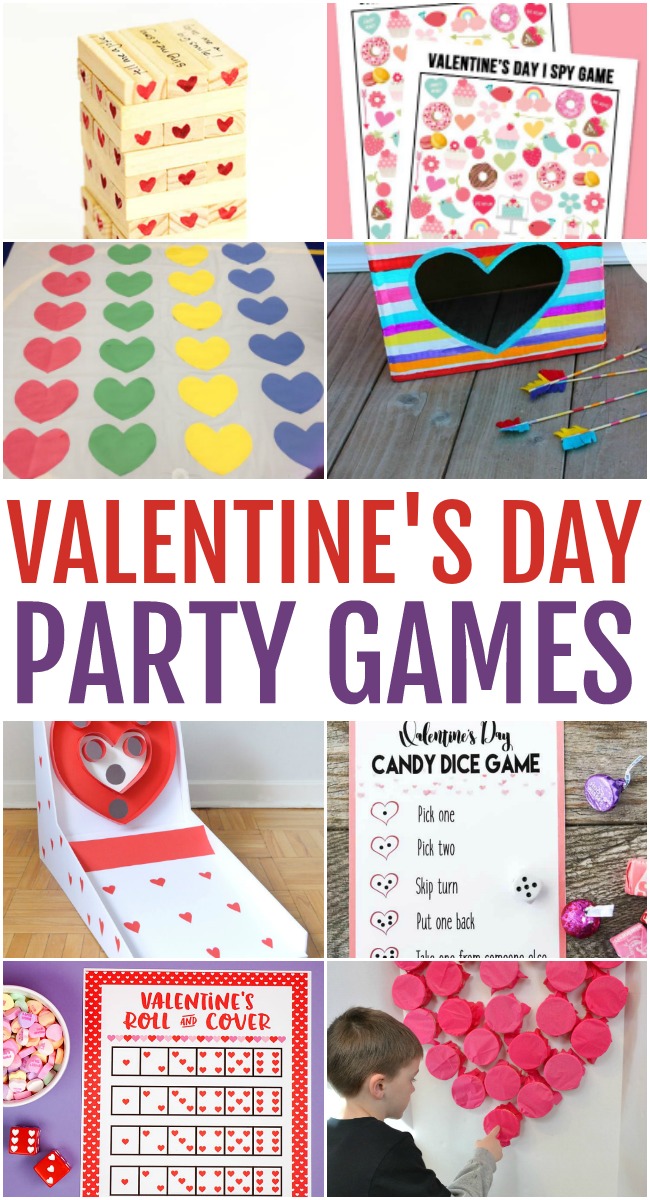 These games are perfect for a classroom party, office party, a family get-together, or even as a February event for a local gathering (think 4H, scouts, etc.)


A great and easy way to stay active doing something that you love and it is tons of fun.


Hilarious Valentine's Day Party Games everyone will love!


Active Valentine's Day Games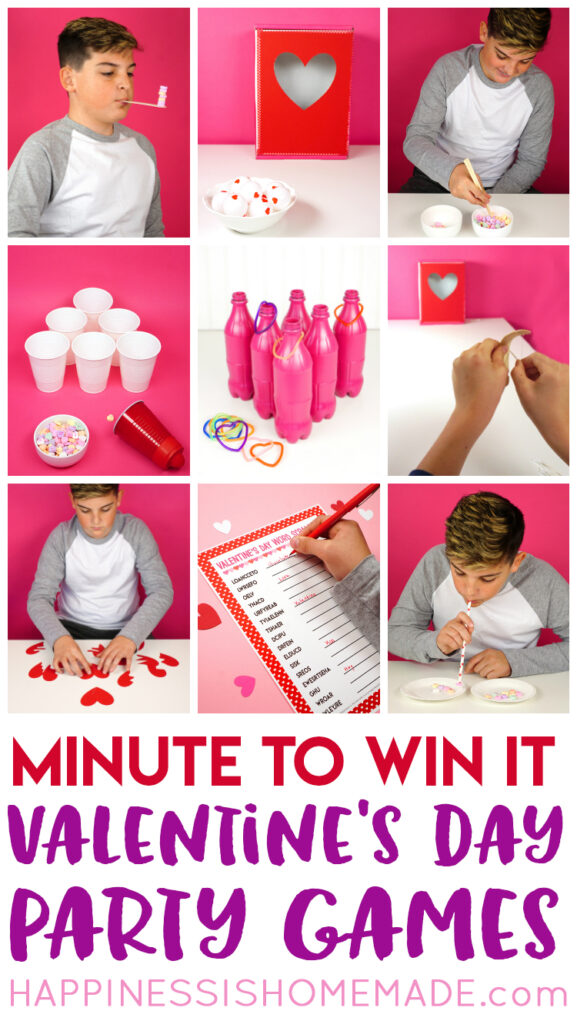 Valentine Minute It to Win It Games
Happiness Is Homemade


Minute To Win It games are always fun to play in the classroom or at home. These games are challenging enough for older children and adults alike.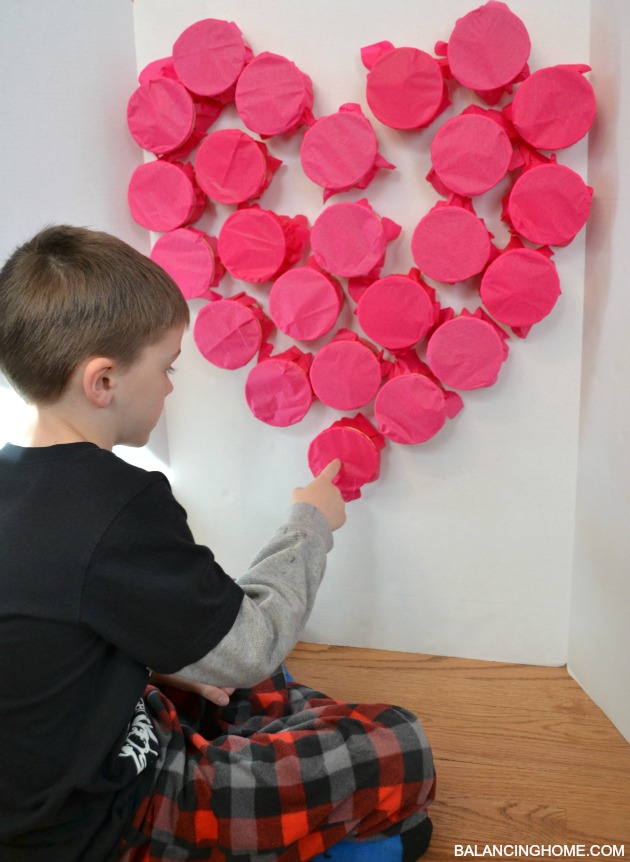 Valentine Punch-Out Heart Game
Balancing Home


Use this Valentine's Day punch board to add a fun element to your party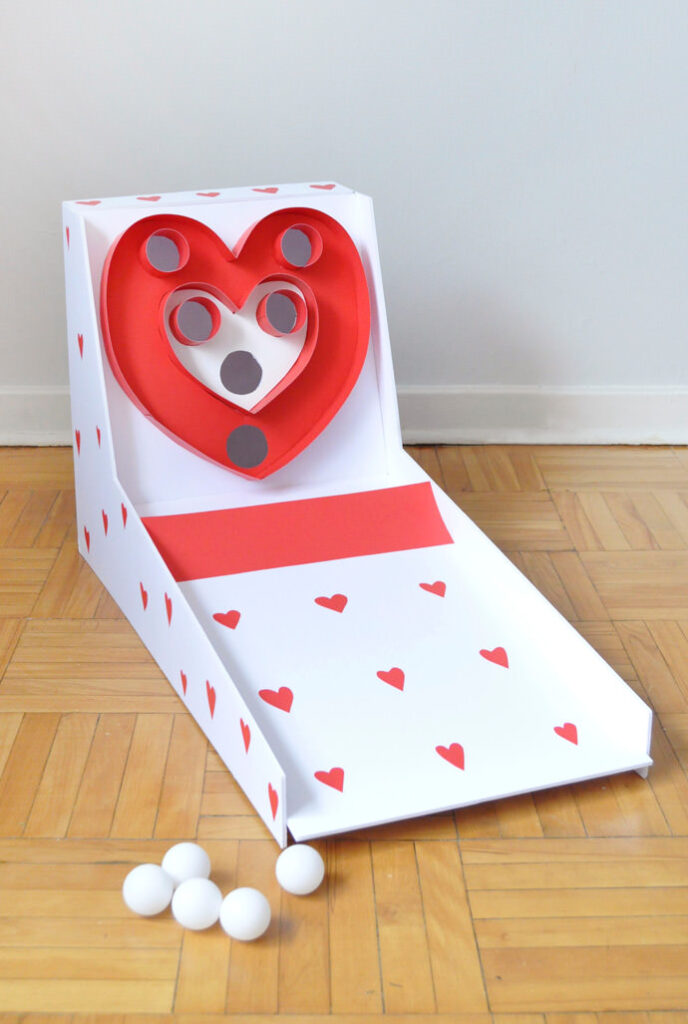 Valentine's Day Carnival DIY Skeeball Game
Handmade Charlotte


Make a super sweet version of the classic game of skeeball for Valentine's Day!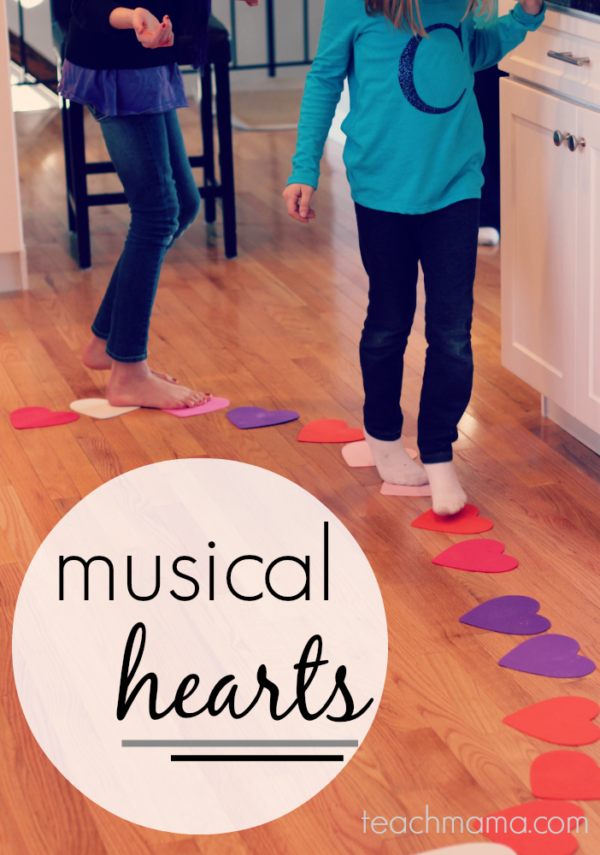 Musical Hearts Valentine's Day Game
Teach Mama


"Musical hearts is a reading, moving, & crazy-fun kid game that's perfect for Valentine's Day!" – Teach Mama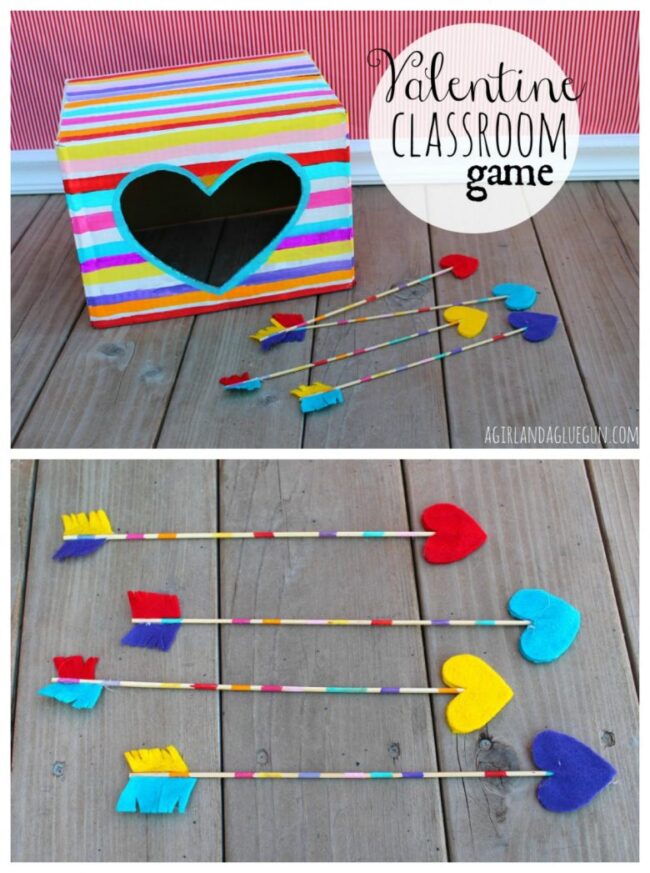 Valentine Arrow Toss Game
A Girl and a Glue Gun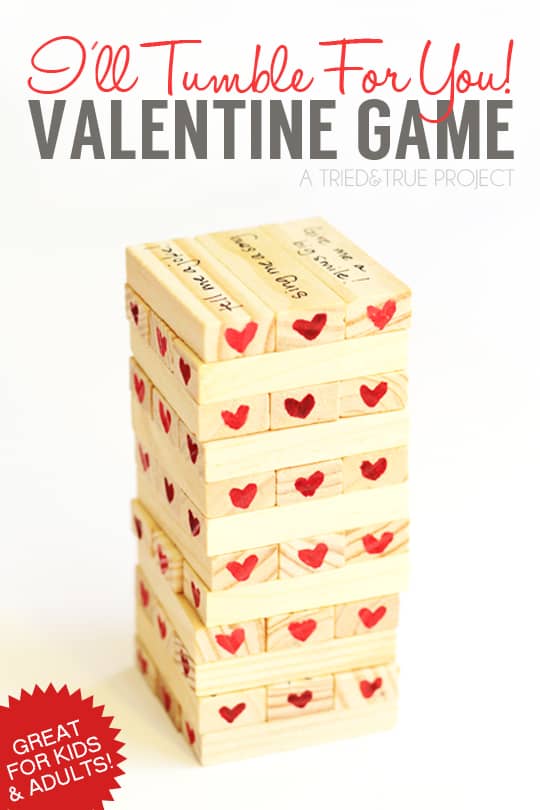 Valentine's Day Tumble Game | Jenga with a Twist
Tried and True Blog


Check out Tried and True's Video on how to make this awesome twist on the Jenga game.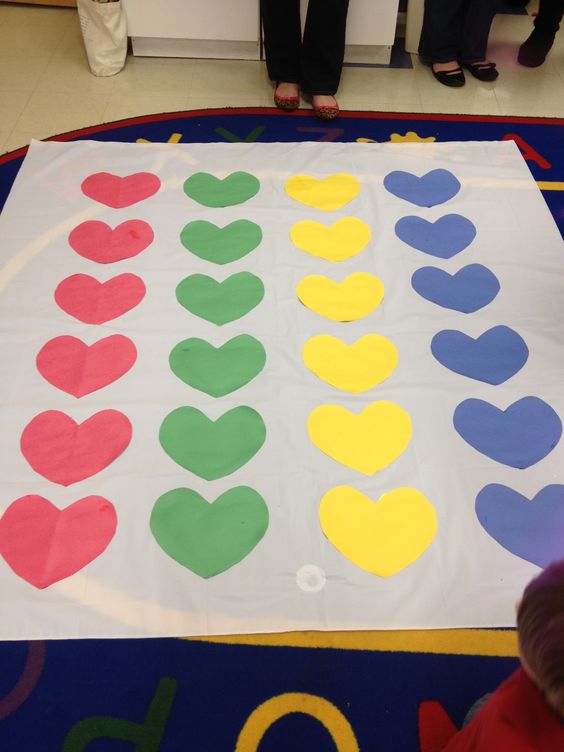 Valentine's Day Twister
Uploaded by Pinterest User


Play a classic game of twister replacing the colored dots with Valentine's Day hearts.


Printable Valentine's Day Party Games


Valentine's Day Word Search Printable
Happiness is Homemade


Have some fun with your littles with this free printable Valentine's Day Word Search Puzzle.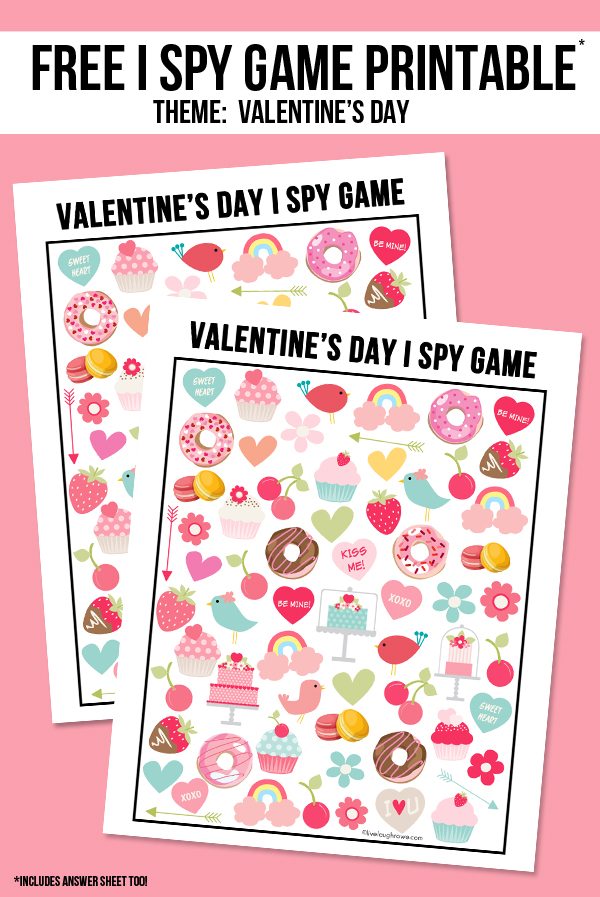 Valentine's Day I Spy Game
Live Laugh Rowe


If you're looking for a quick and easy Valentine's Day activity, then this free printable Valentine's Day I Spy game is a perfect idea.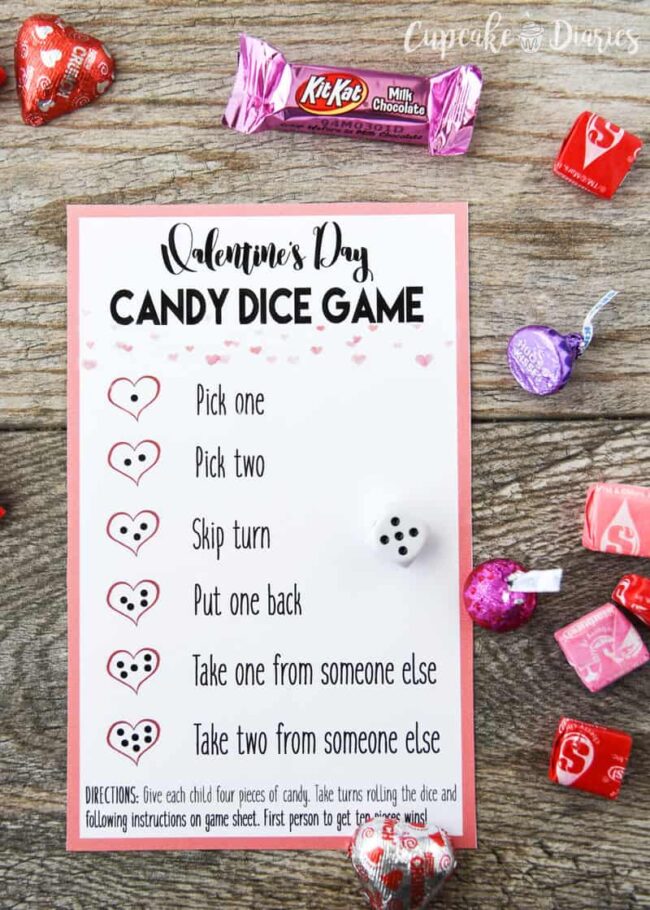 Valentine's Day Candy Dice Game
Cupcake Diaries Blog


First to ten wins in this cute Valentine's version of a candy dice game. So much fun!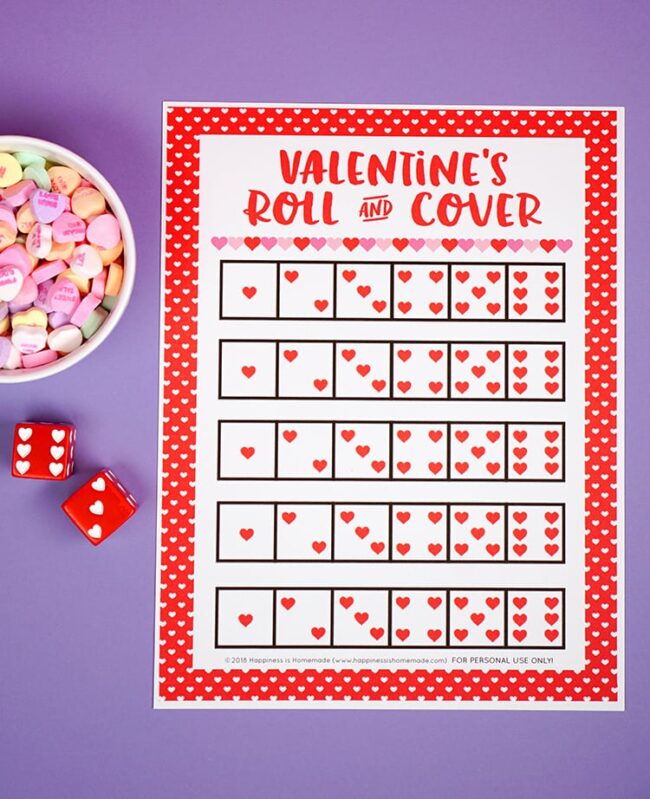 Valentine's Day Roll and Cover Game
Happiness Is Homemade


Race to be the first to cover all of the dice with candy hearts!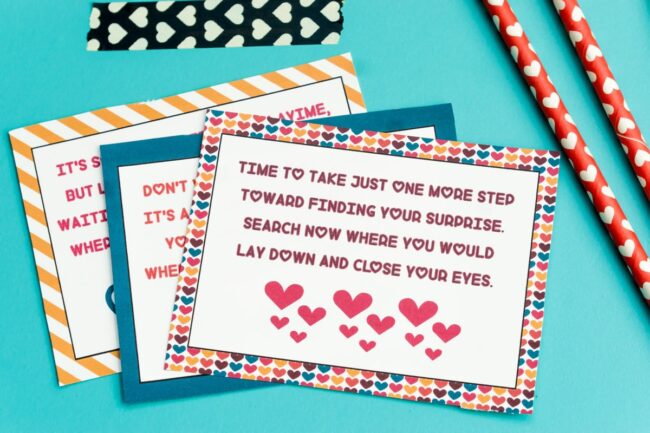 Valentine's Day Scavenger Hunt
Play Party Plan


"Set up this printable Valentine's Day scavenger hunt an around your house for a fun surprise for anyone you love!" – Play Party Plan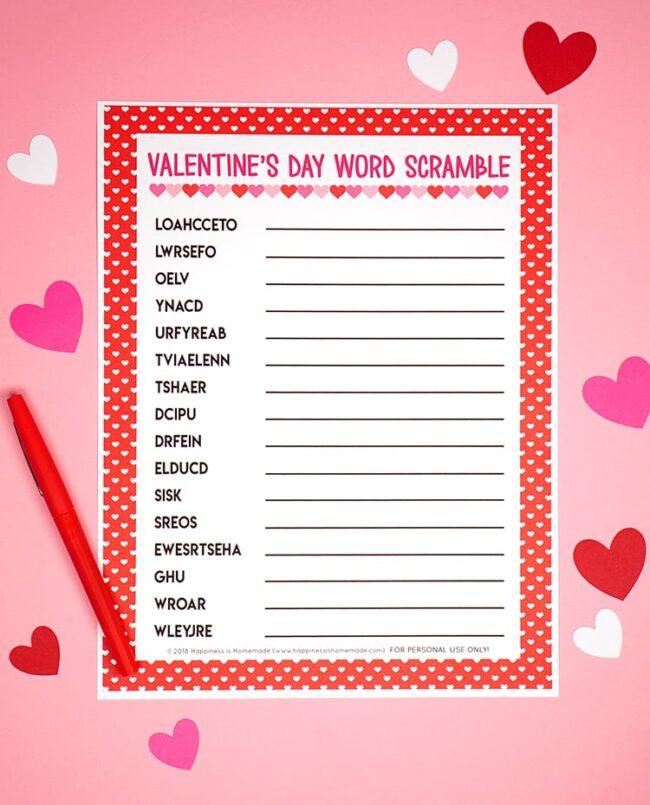 Valentine's Day Word Scramble Printable
Happiness Is Homemade


"This Valentine's Day word scramble game is made up of sixteen mixed-up holiday words just waiting to be put in proper order – race the clock or each other to see who can unscramble the most words the fastest!" – Happiness is Homemade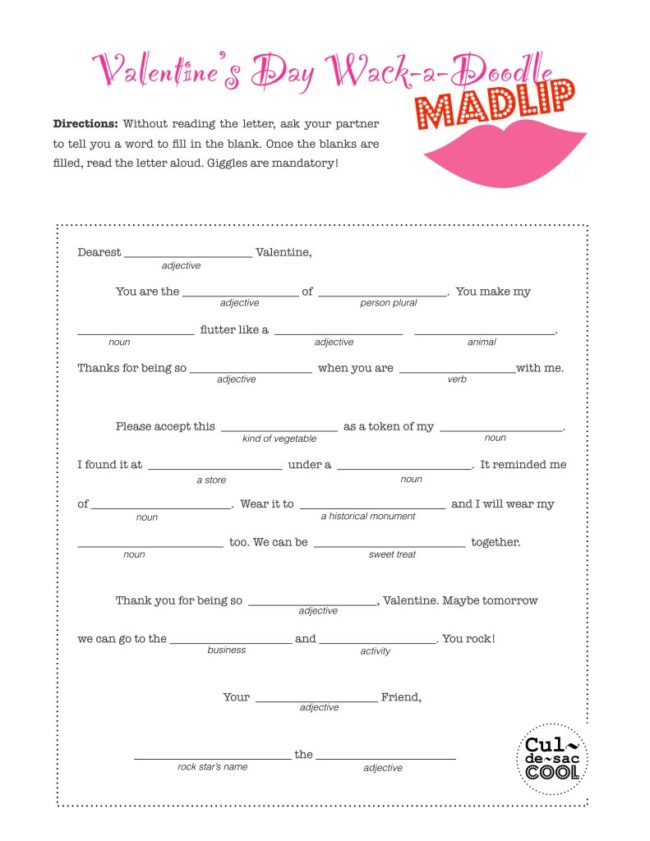 Valentine's Day MadLips (MadLibs Game)
Culdesac Cool


"Valentine's Day Mad Libs is the perfect activity to keep kids of all ages entertained! Print out these mad libs for your Valentine's Day classroom or family get together." – Cul de sac Cool


Sometimes we just don't have time to deal with prepping a DIY game like all the awesome ones above but thankfully there are some really great ones you can purchase as well.


Check out our favorite ones listed below.




If you enjoy these Valentine's Day party games and want to check out even more new game ideas then here are so posts you might also love…


Thanksgiving Games for Kids and Families

Halloween Games for Kids

Best Family Board Games