This Valentine's Day Scavenger Hunt for Kids is the classic game of search and find with a Valentine twist!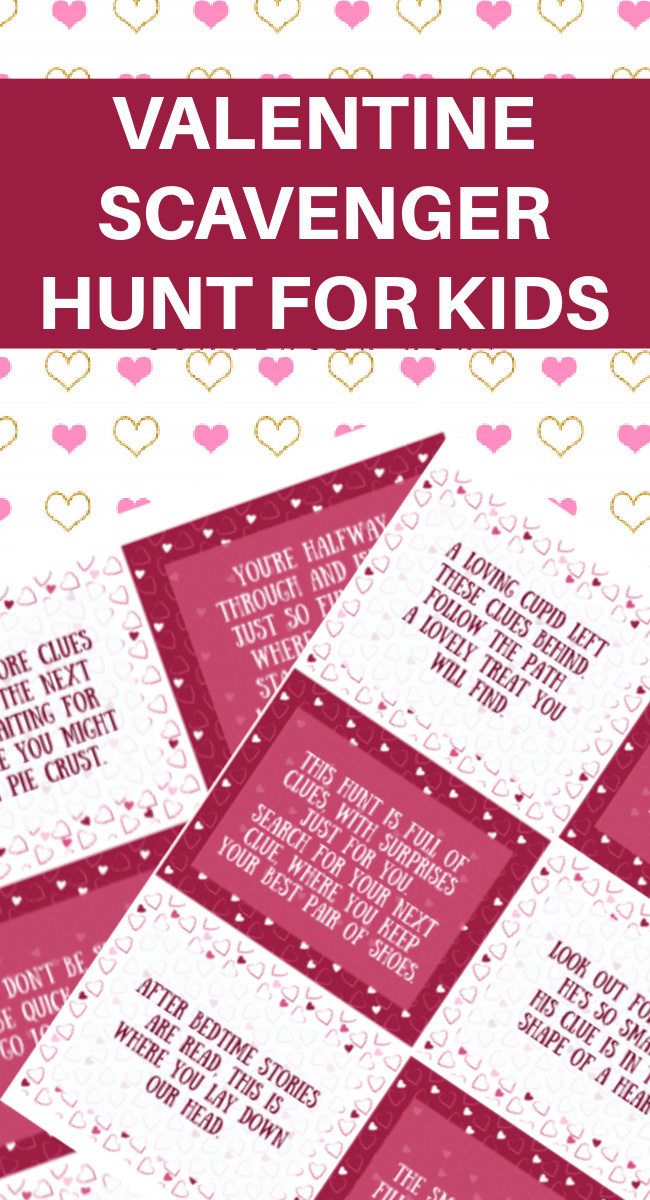 Scavenger hunts are one of those easy kid activities that are fun for the entire family and we know that you will certainly love this one too.


The best thing is that this Valentine's Day Scavenger Hunt is easy for most all ages of kids with simple clues "where you find your shoes" or "go look under the kitchen sink."


The weather on Valentine's Day also doesn't matter as these are indoor specific clues, which is great because you never know what the weather might be during the middle of February.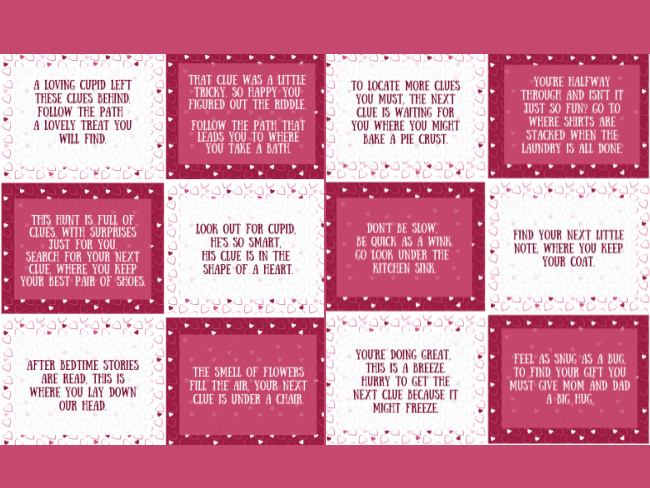 This Valentine's Day Scavenger Hunt can also add an educational element to your child finding their Valentine's Day gift, especially if they are just learning to read.


They won't even realize they are practicing reading and comprehension all while doing something fun.


Sometimes you just need a quick activity and this printable will get those kids moving, learning, and having fun too.


Valentine's Day Scavenger Hunt for Kids


Even more fun Valentine's Day Activities you don't want to miss!