In these fun printable Christmas battleship games, find Santa's Cookies and Rudolph's Carrots that are inspired by the traditional battleship game itself.


They will be great to play during your Christmas get together providing tons of fun for everyone.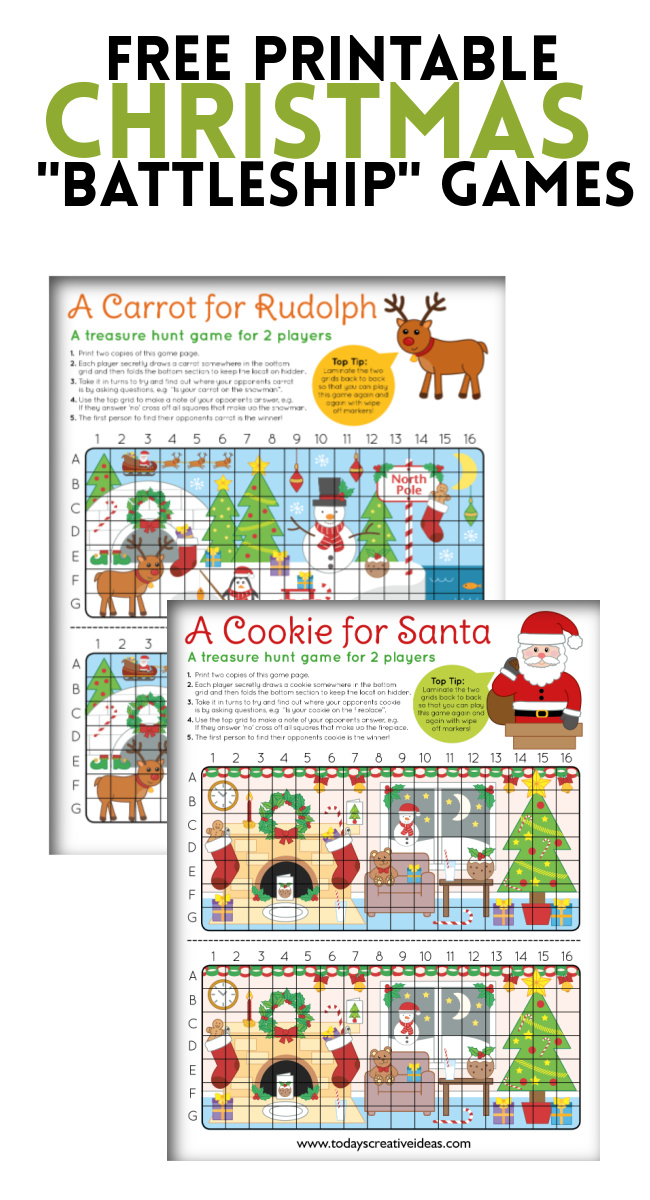 We love adding a holiday twist on classic games as it makes our family game nights that much more fun.


How to play the Christmas Battleship Games!


The first step is to print out 2 copies of the game you want to play, whether you decide on cookies for Santa or carrots for Rudolph they are both played with these same rules. Also the rules are at the top of the printable just in case you need to refer back to them.


Once you have printed off your game boards you each player will draw either a cookie or carrot depending on which game is being played.


If you want the game to be quick only draw one cookie or carrot. If you would like to make it last a little longer you can draw several on the board. Just be sure that each opponent draws the same amount and same grid sized cookie/carrot.


In the next step, each opponent will take turns asking the question "Is your carrot/cookie on the blank."


Each round the opponent can ask either if the item is on a picture in the design such as the snowman or within the specific grid, such as F9. The opposite player will answer with a yes or no answer.


If you ask if the carrot is on the snowman and the answer is no then you will know to cross out all the snowman grids in the top portion that is for your opponent's answers.


Just like in the game of battleship, the first person to find the carrot/cookie or all of them is the winner.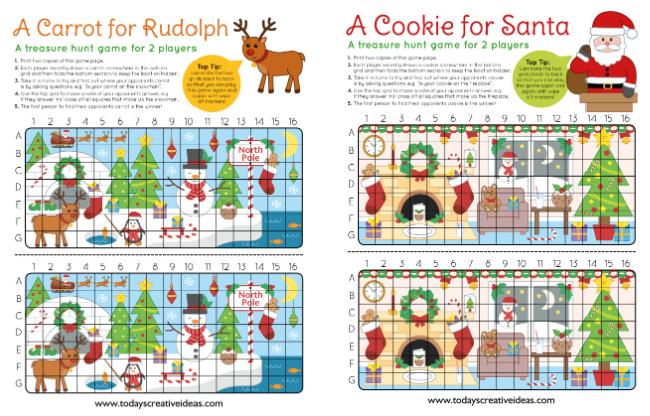 If you are ready to play you can find the downloads below.


Also, we highly recommend laminating the boards so that the game can be played over and over again through the holiday season with dry-erase markers.


No need to print each time someone wants to play and they are so much fun we know you will want to play lots.


Download: Cookie for Santa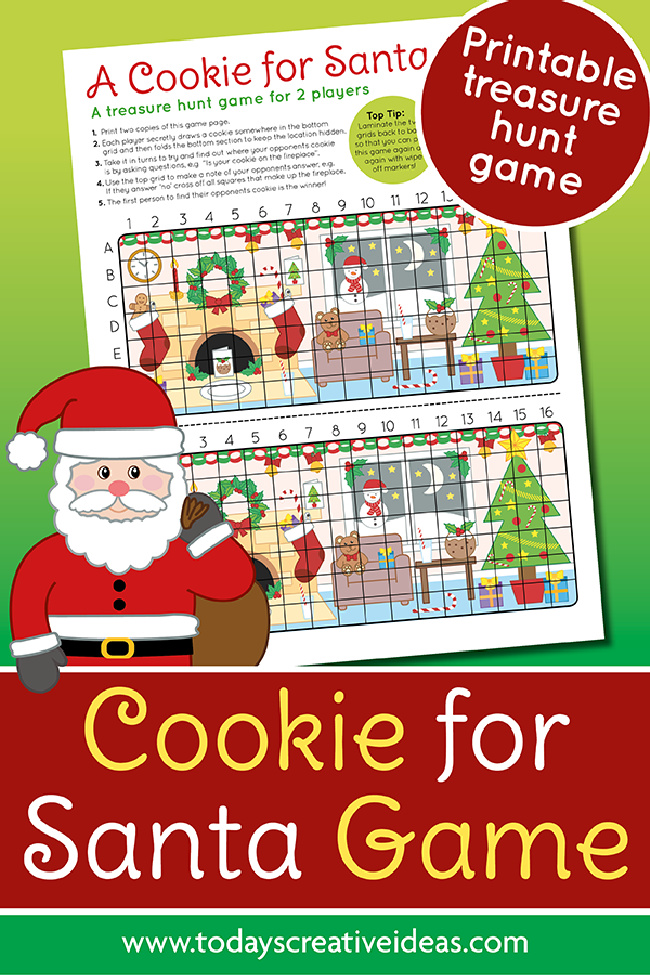 Download: Carrot for Rudolph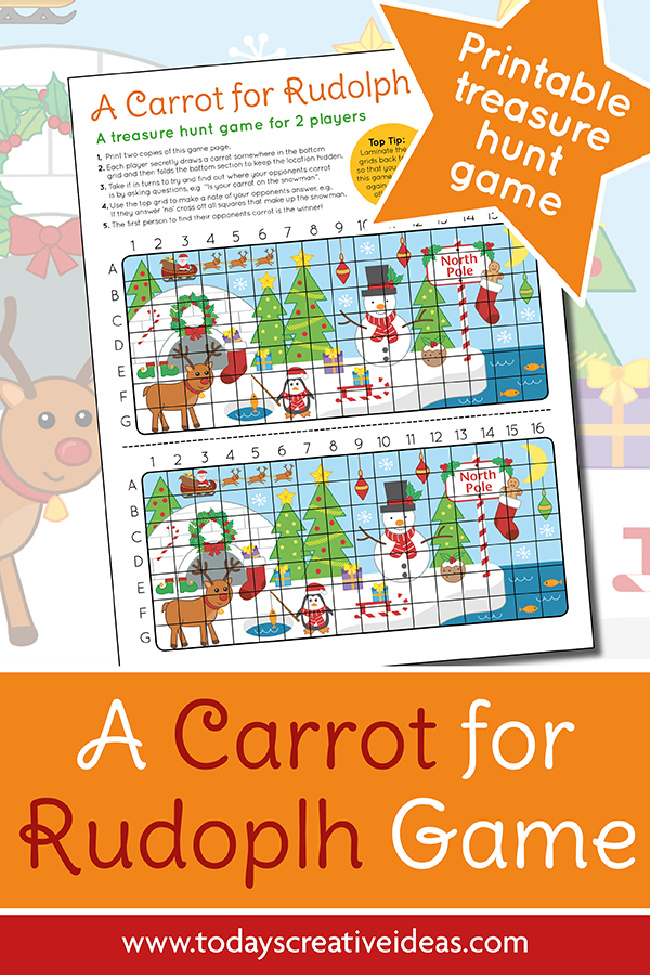 Even more fun Christmas printables you don't want to miss out on.