This adorable popsicle stick love bug makes the cutest Valentine's Day craft for kids of all ages, recreate your own with just a few simple supplies.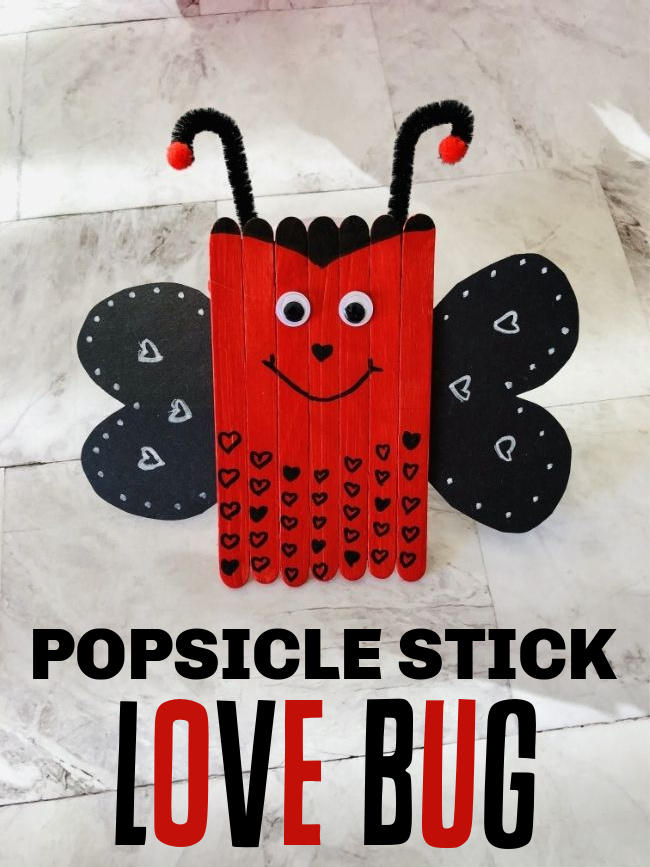 You can make this fun craft at home or gather the supplies to make it with the kids in a classroom or any group setting.


Supplies you will need:


popsicle sticks (7)
Small popsicle sticks (2)
Red paint
paintbrush
Black paint pen or marker
Craft pom poms (optional)
Black Construction paper
Hot glue gun and sticks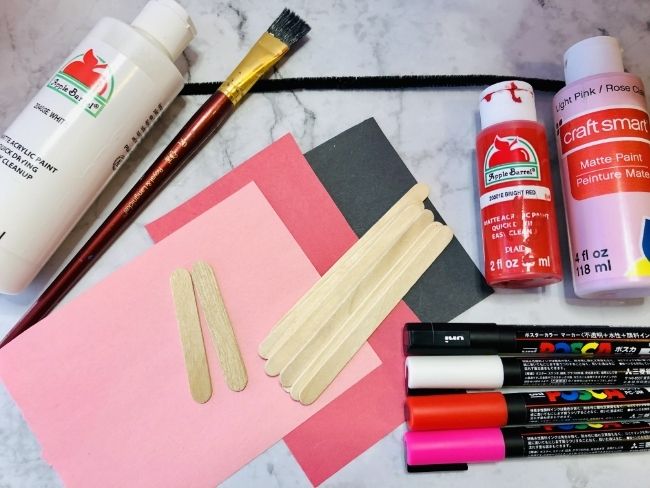 How to make a popsicle stick love bug craft for Valentine's Day.


Evenly line up 7 regular size popsicle sticks, using your hot glue gun, run a line of hot glue the entire length of a small popsicle stick & press it horizontally onto one end of the 7 sticks – repeat this step on the other end as well.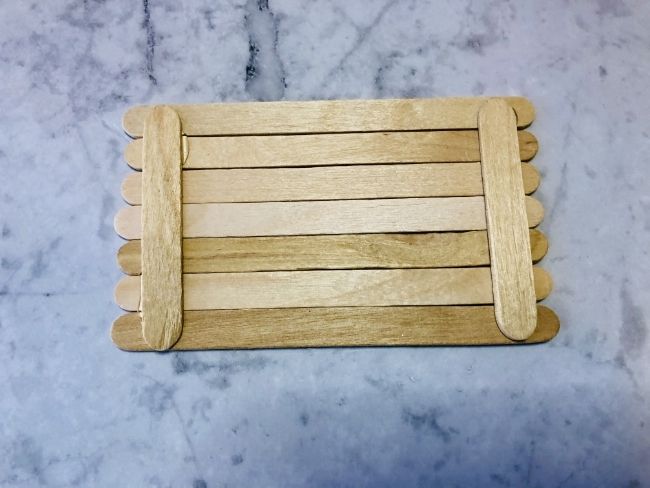 Once the hot glue has set, flip the board over and coat with an even layer of red paint, let dry.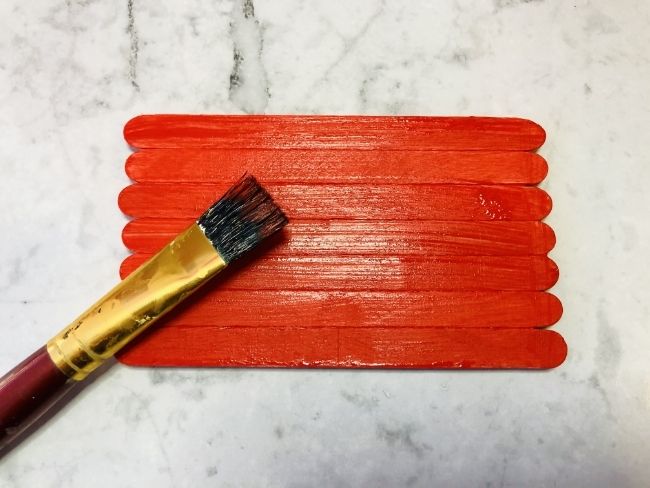 While the paint is drying you can cut out 2 heart-shaped pieces for the wings and decorate them as desired.


I cut out black ones for this popsicle stick love bug but you can paint your love bug any color you desire and have different colored wings too. We also did ones that were light pink with red wings.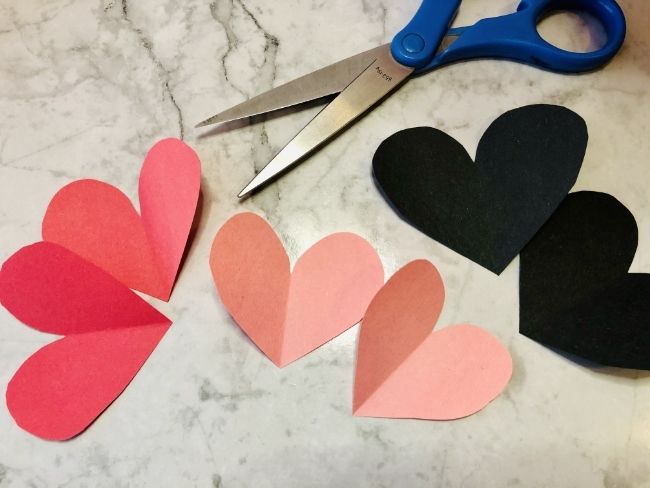 Now you are ready to glue on the eyes and using the paint pen or marker to draw on the hairline, heart-shaped nose, and mouth.


You can also use the paint pen or marker to add hearts or dots to the body.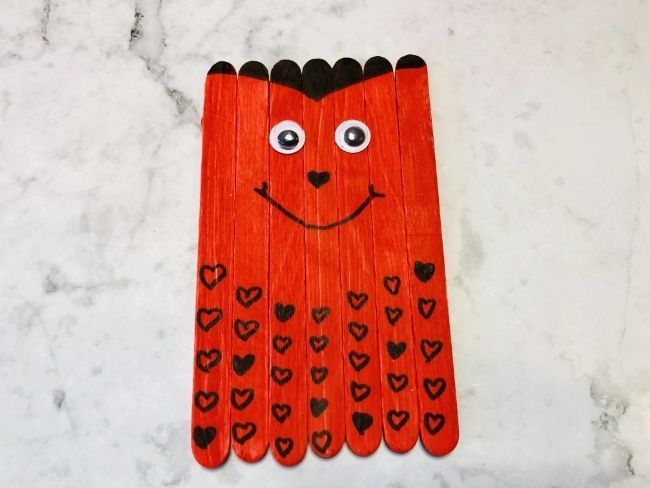 For the antennas, cut the pipe cleaner in half and attach it from the back of the board – if desired, add craft poms to the end of each pipe cleaner.


Attach the wings with glue from the back of the board as well.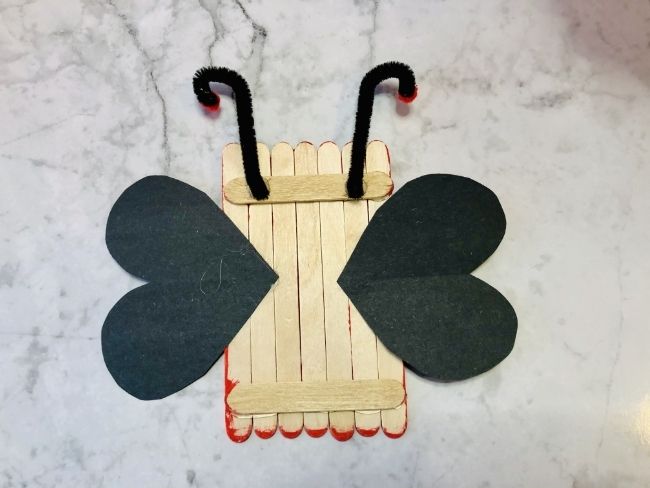 Your Popsicle Stick Love Bug is now complete!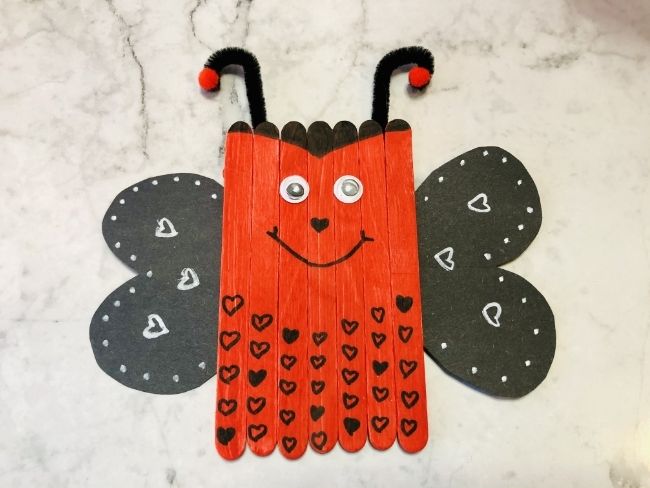 If you are wanting to create this Valentine's Day craft with a group of kids then I would highly recommend purchasing already red popsicle sticks.


This would allow you to skip the painting portion (the messiest part) altogether. You can then just provide construction paper, some wiggly eyes (although you could skip that too), pipe cleaners, markers, and craft glue.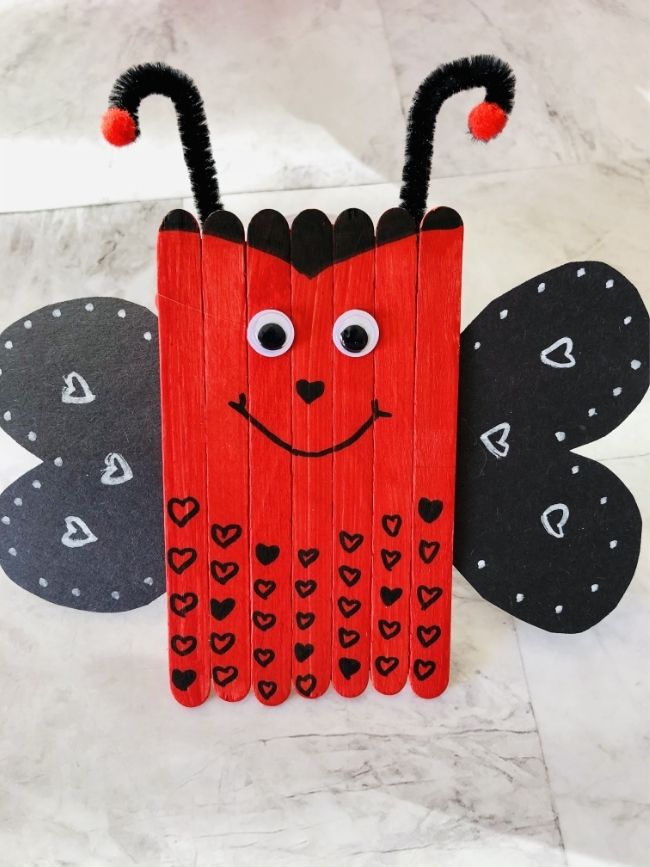 Even more Valentine's crafts and activities that you don't want to miss checking out.


Want to print this Popsicle Stick Love Bug instructions?