This 4th of July preschool scissor cutting practice is a great printable pack for young learners to start working on fine motor skills over the summer all while enjoying a fun Independence Day theme.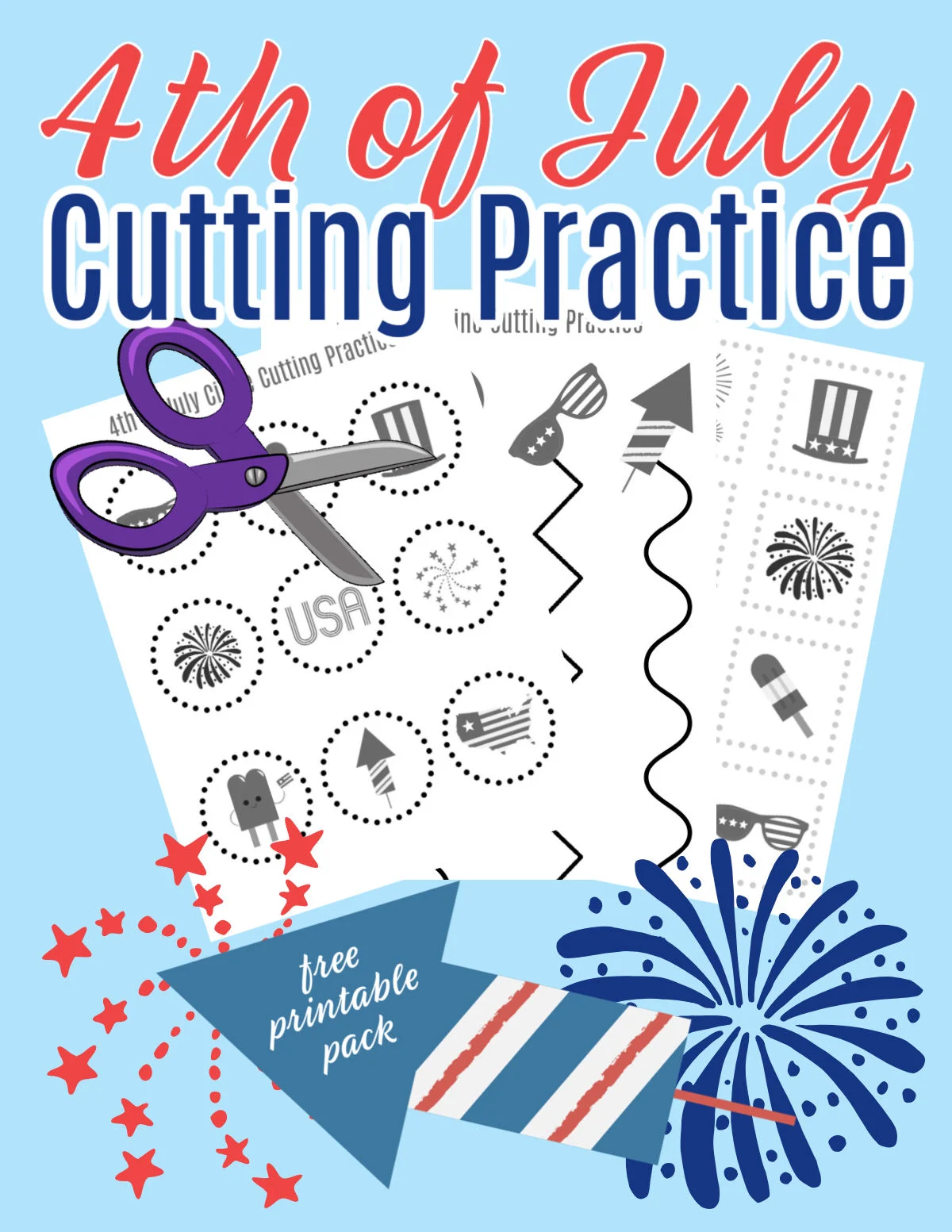 Why are scissor skills important for preschoolers?


Cutting gives young children independent movements of each finger.


Cutting with scissors works on the separation of two sides of the hand and strengthens those tiny hand muscles.


Bilateral coordination is also addressed when they have to hold the scissors in one hand and paper in the other.


Having to cut out specific shapes and lines helps with hand-eye coordination and the act of cutting with scissors prepares them for handwriting and using a pencil.


What is included in this fun 4th of July printable pack?


This free cutting pack includes 5 worksheets that are easy and fun. These worksheets are designed to help kids develop their scissor skills. Being able to cut basic lines is an important fine motor skill for children and these printable pages will give them some good cutting practice.

These preschool worksheets are perfect for any parent, teacher, or homeschooler looking to help kids develop their fine scissor skills.


The Worksheets Include:

– Straight Line Cutting
– Wavy and Zigzag Cutting
– Circle Cutting
– Various Shape Cutting
– Square Cutting


4th of July Preschool Scissor Cutting Practice Worksheets


There are so many great ways here to add some red, white, and blue fun to your kid's summer!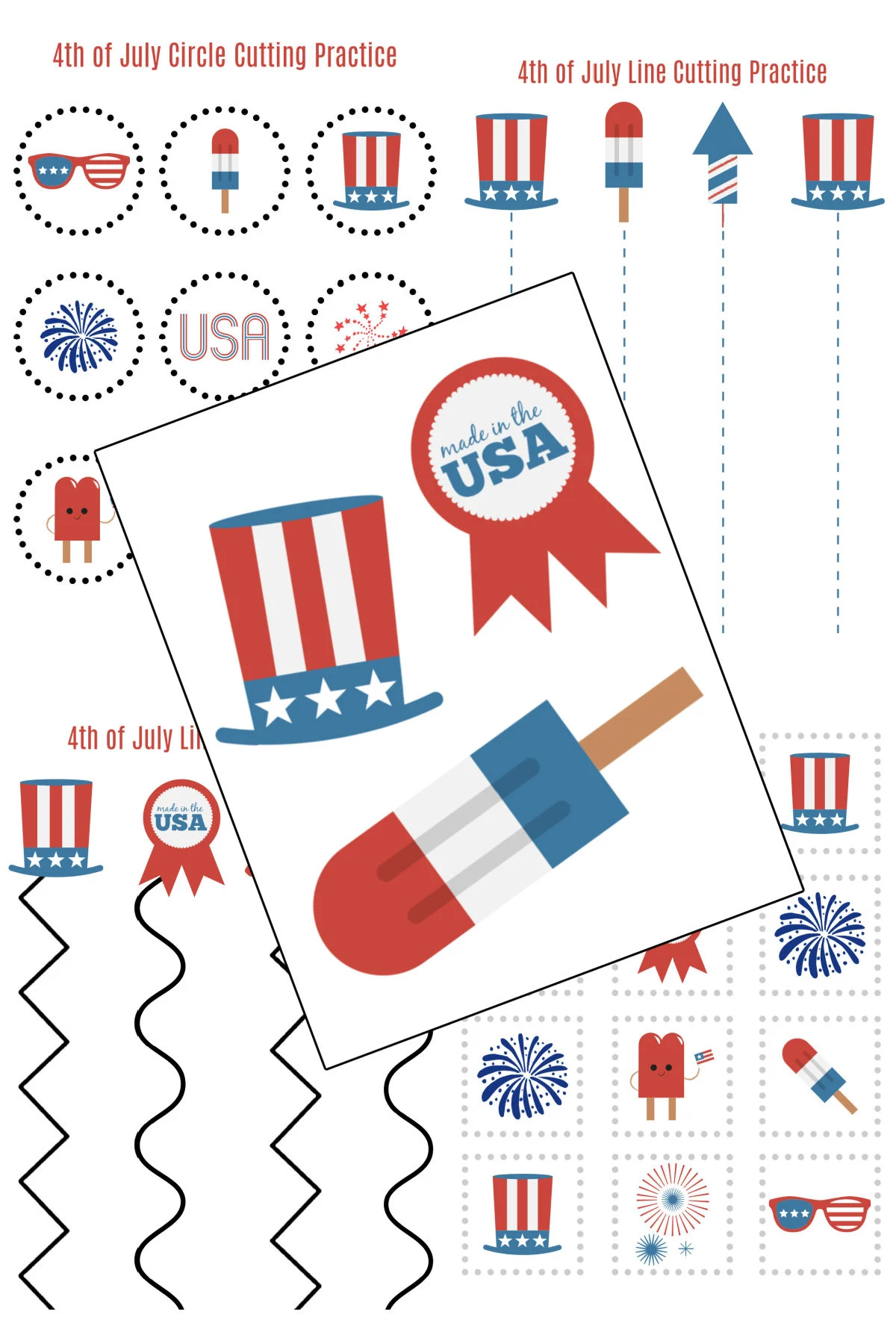 Download 4th of July Cutting Practice Worksheets





Looking for more cutting activities for preschoolers? Check out these fun options you can purchase!


---
31 unique 4th of July activity pages
High-quality glossy cover
Perfect format 8.5"x11"
Printed on high quality solid white paper


More Preschool Activities and Crafts