Get your kids ready for Valentine's Day with these free scissor cutting practice worksheets!


They'll love practicing their scissor skills while cutting a variety of shapes and lines, with pages of different difficulties.


These worksheets are perfect for home or school use, so get them printed out and let the kids hone their scissors skills this Valentine's Day!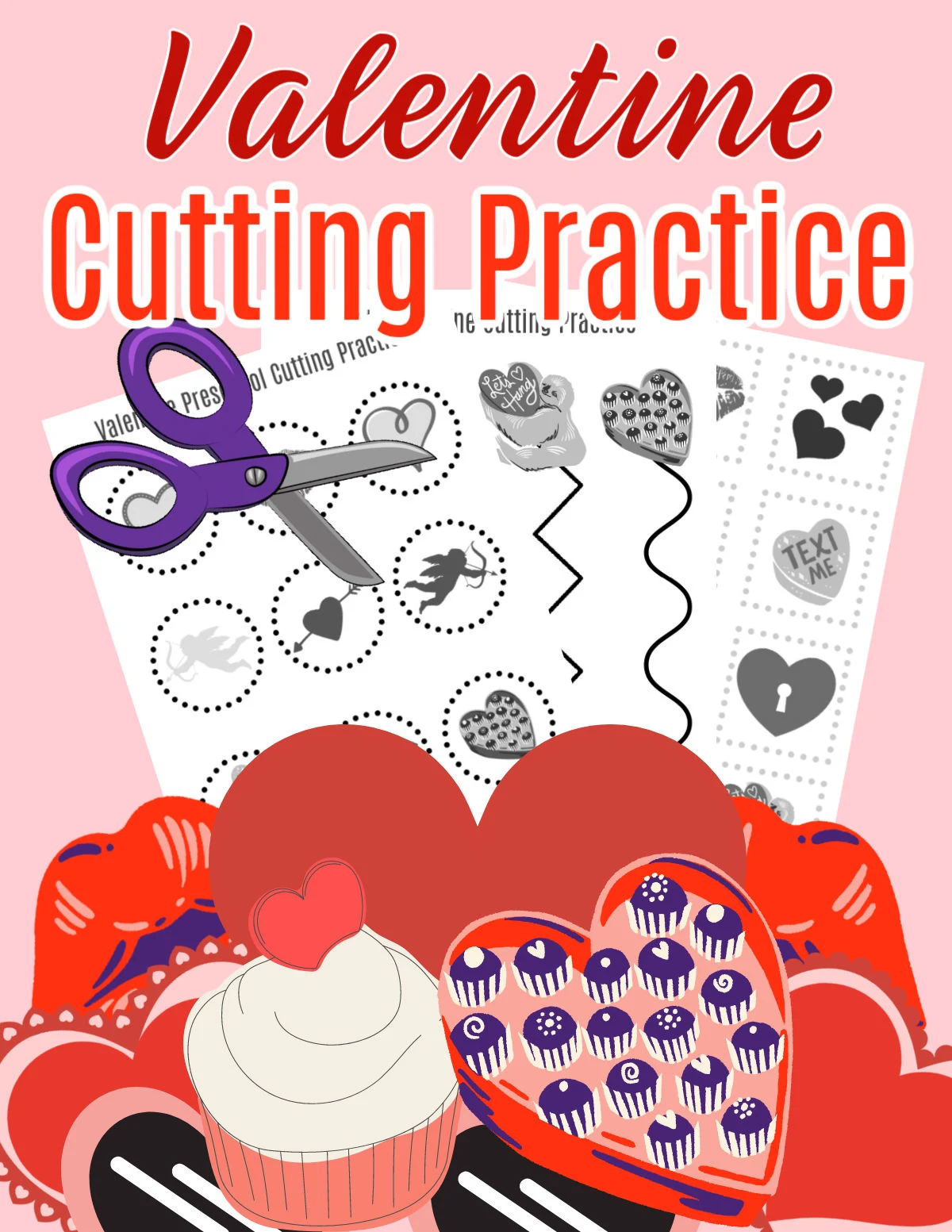 Cutting with scissors requires a firm grasp of motor skills, something most preschoolers are still developing.


Providing encouraging reinforcement from teachers and parents goes a long way in giving them the confidence they need to perform this task.


Not all scissors are equal, however - make sure to get one that works with their dominant hand, whether they are left-handed or right-handed!


With the right kind of scissors, your child will be a pro at cutting with scissors soon.


Here are some of the best scissors to have on hand in your homeschool room or classroom.




What is included in this fun Valentine printable pack?


This convenient and free cutting pack features five delightful worksheets designed to improve preschoolers' motor skills through scissor practice.


Each page provides preschool age children with an opportunity to strengthen their ability to cut basic lines – a key fine motor skill!


Perfect for teachers, parents, and homeschoolers, this pack of printables makes it easy for kids to develop their scissors skills in a creative way.




The Worksheets Include:


– Straight Line Cutting
– Wavy and Zigzag Cutting
– Circle Cutting
– Various Shape Cutting
– Square Cutting





Valentine Scissor Cutting Practice Worksheets