These red, white, and blue 4th of July rice krispie treats are quick and easy to make and are sure to be a crowd-pleaser.


Such a fun and festive, classic dessert to show your patriotic pride and celebrate the Fourth of July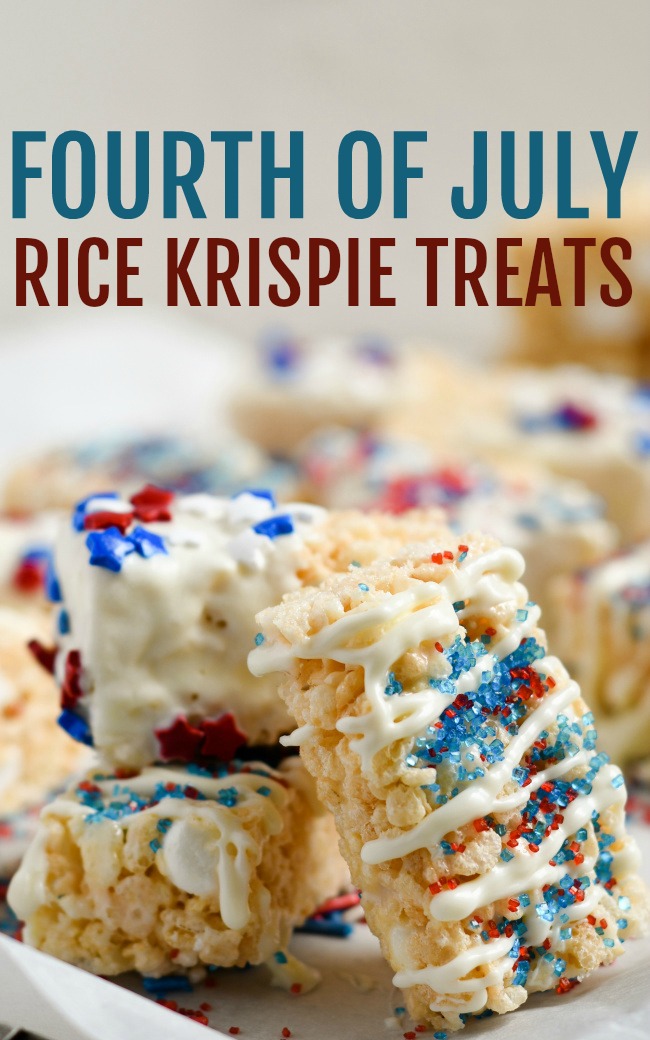 Whether you are just spending time as a family, out camping, or having a party with friends you will definitely want to add this delicious recipe to your must-make list.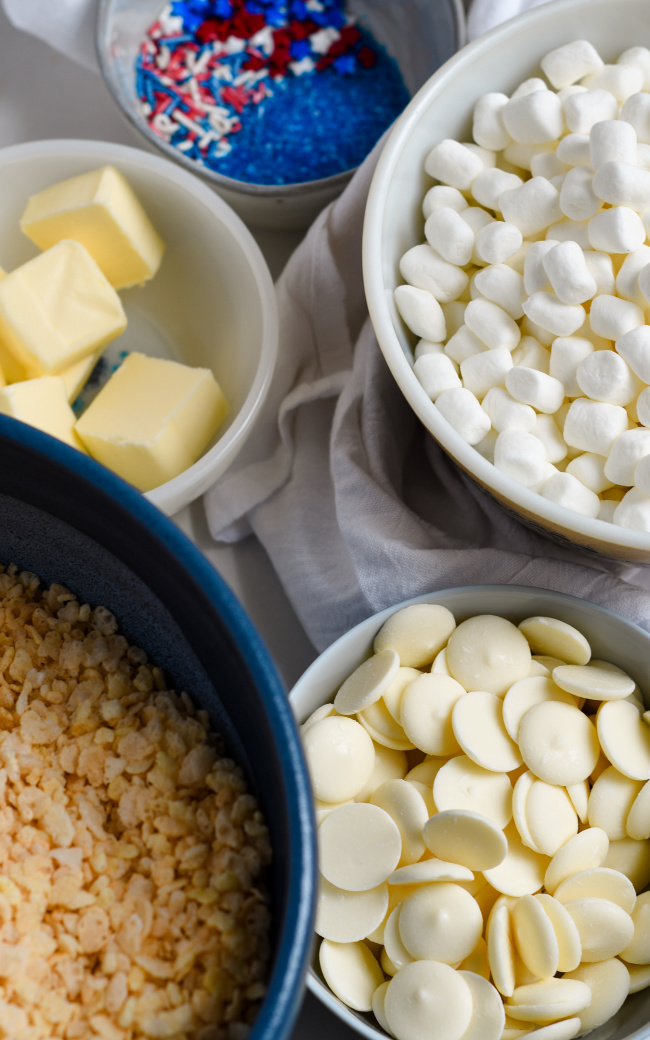 How to make 4th of July Rice Krispie Treats


First, measure out the Rice Krispies into a large mixing bowl and set them aside.


Prepare a 9×13 baking dish by covering the inside with wax paper and lightly spraying with butter spray.


Next, heat the butter in a medium-size pot over low-medium heat.


Add one and a half bags of marshmallows to the pan and stir continuously until the marshmallows melt completely and the mixture looks silky smooth.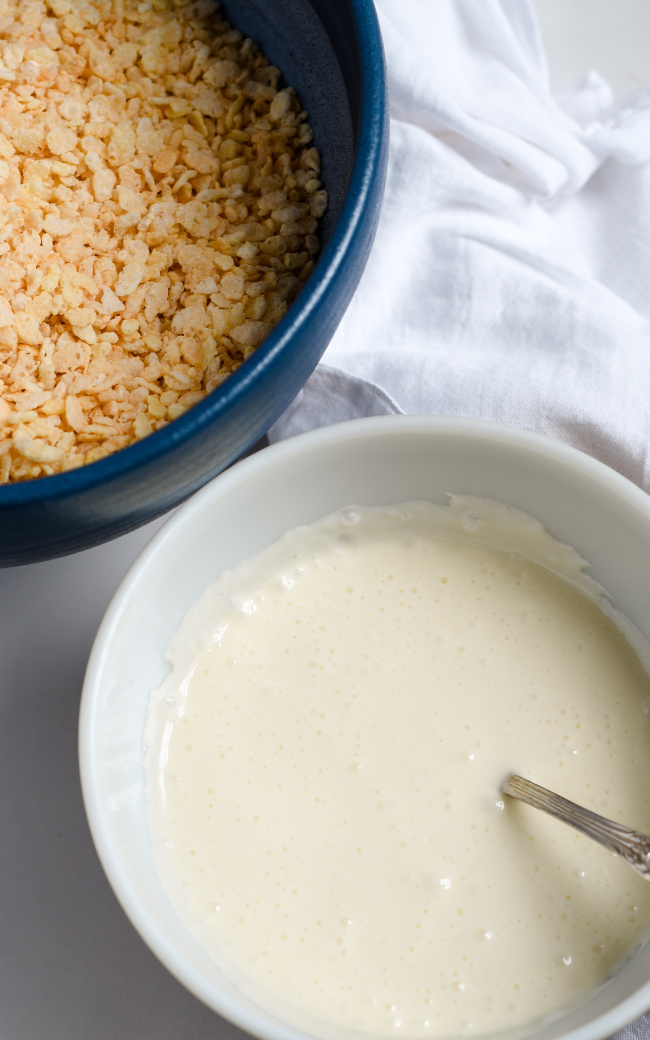 Remove the pan from the heat and immediately pour the mixture over the Rice Krispies and add the remaining marshmallows.


Mix thoroughly.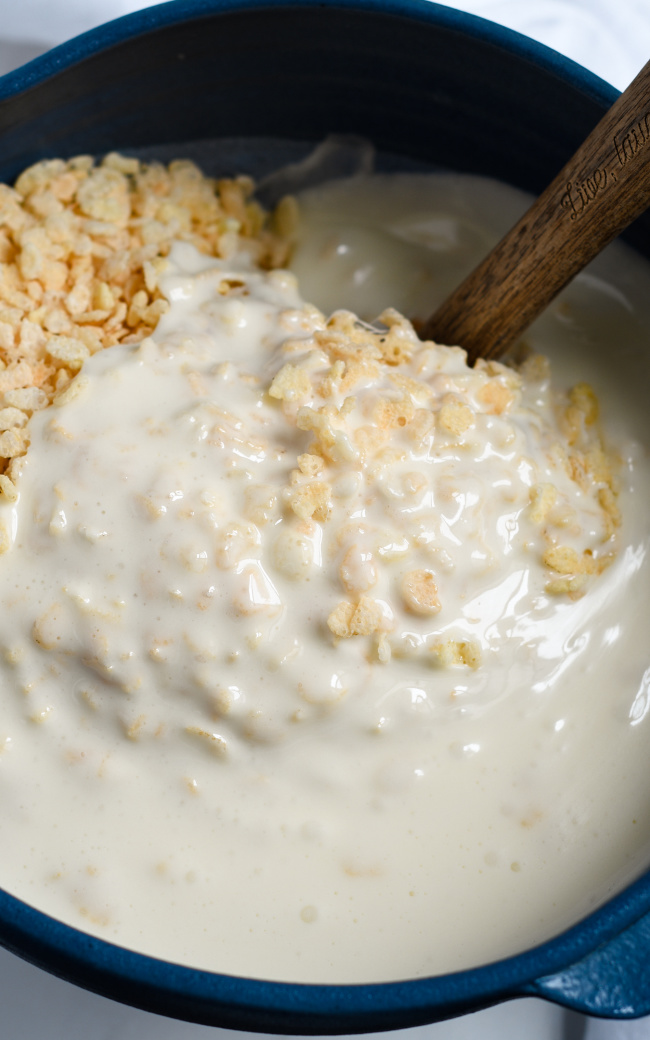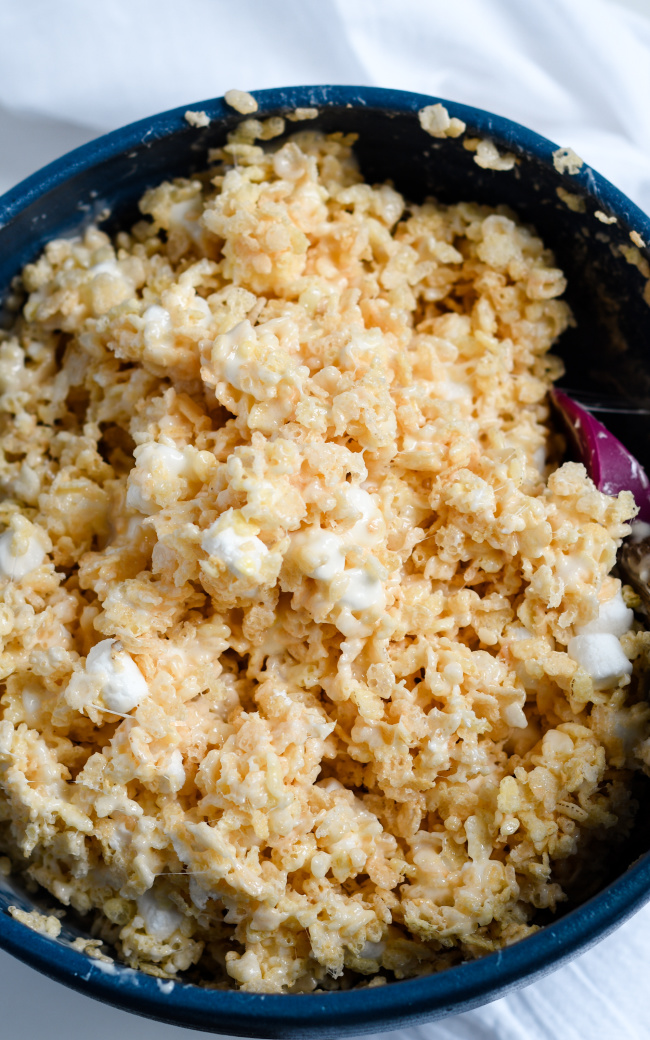 Then press the mix into an even layer in a prepared baking dish.


Refrigerate while you are preparing the white chocolate wafers.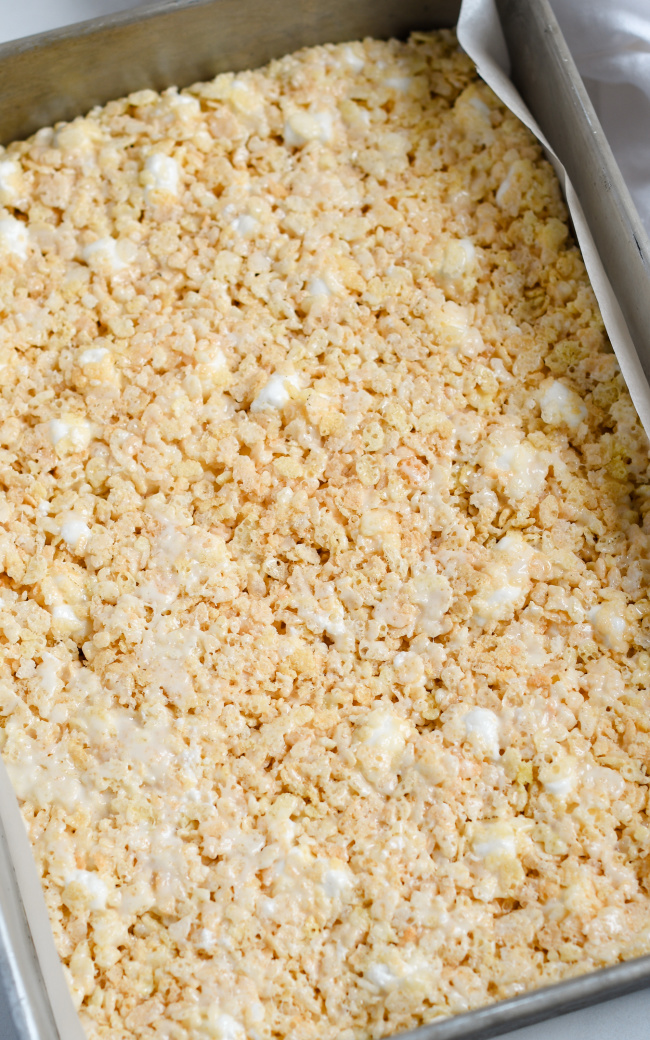 Follow the directions according to your package to melt the white chocolate wafers and set them aside.


Cut a large piece of wax paper and set it out along with the sprinkles.


Remove the pan from the fridge and cut the treats into 24 squares.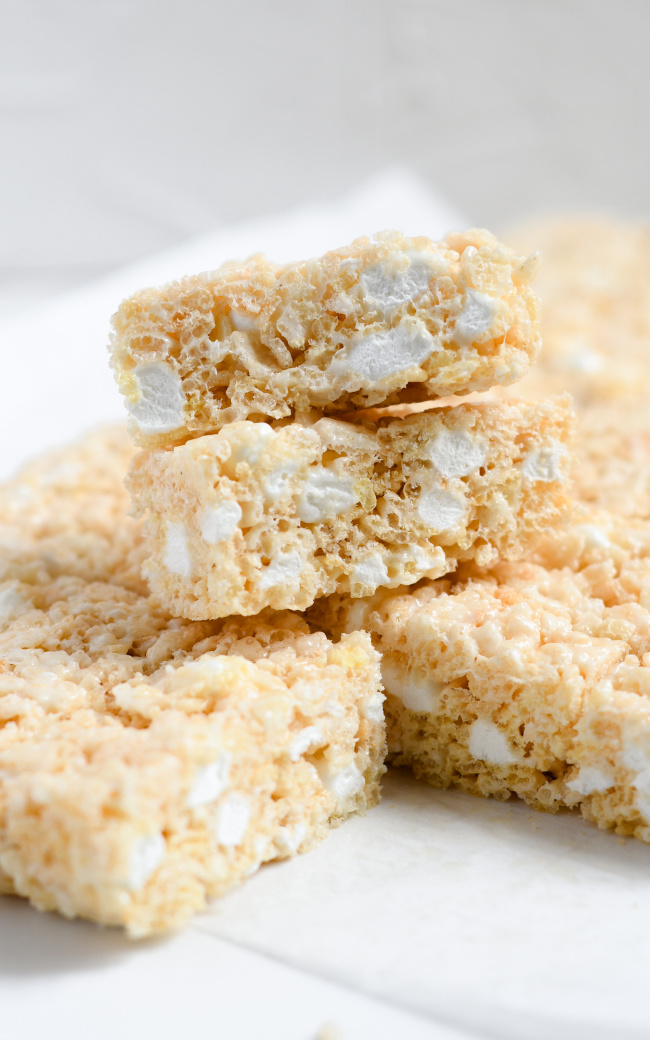 Drizzle or dip the rice Krispy treats into the chocolate and let the excess chocolate drain before placing them onto the wax paper.


Add sprinkles before the chocolate dries and let cool completely.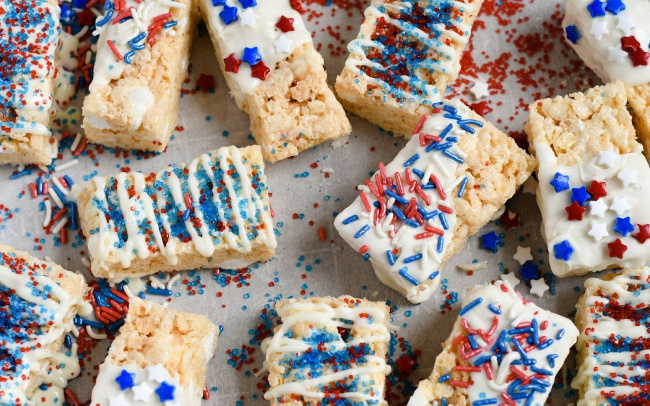 Serve immediately or store them for up to a week or in the fridge for two weeks.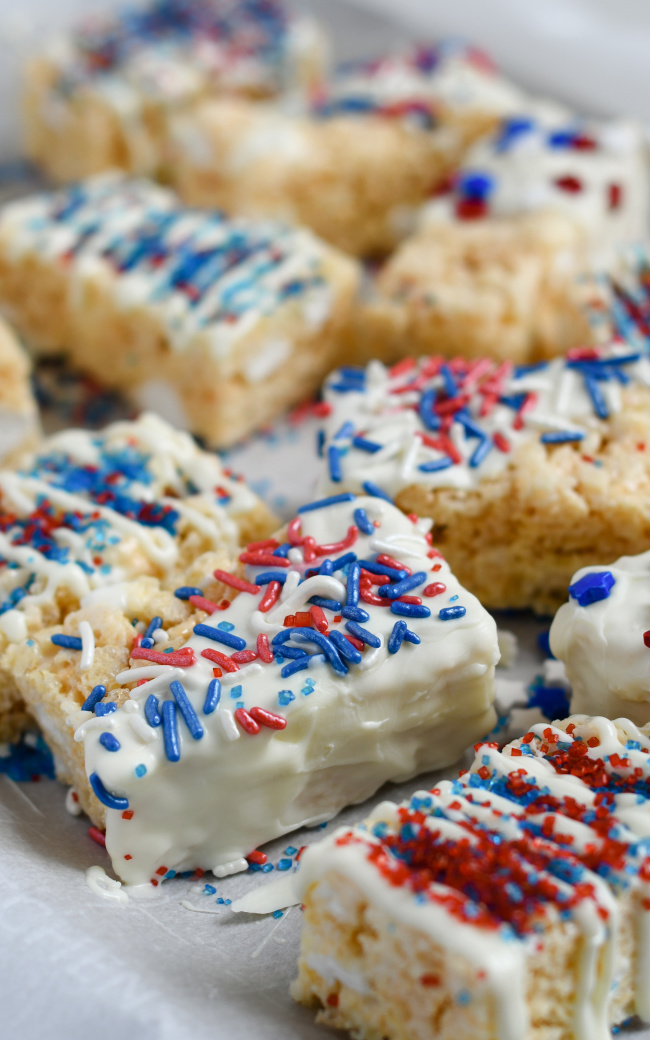 Rice Krispie Treat Tips:


When it comes to no-bake desserts, it's hard to find anything better than ultra gooey, marshmallowy Rice Krispie treats.


They're a classic.


While they seem easy enough to make, there are a few missteps that can leave you with bars that are far from the soft and chewy treats you hoped for.


Don't use old marshmallows. After marshmallows have been sitting around for a while they start to dry out and become stale. They don't melt nearly as well and instead of becoming soft and gooey, they melt into one giant blob. Use fresh marshmallows and save the old ones for making S'Mores


Make treats thicker if you like. You can make thick treats by using an 8 x 8 or 9 x 9 pan rather than the typical 13 x 9 pan.


Prepare the knife. Use a very sharp knife that cuts smoothly through the treats. You can set the knife in the fridge or even the freezer so that it gets cold. Butter or grease your knife to keep it from sticking to the bars.


Why are my Rice Krispie treats hard?


High heat is almost always the culprit for rock-hard rice krispie treats. So make a note not to turn the heat up to high. It may take a few more minutes of cook time, but melt the butter and marshmallows over low heat. You'll be rewarded with delicious, soft, and chewy treats.


How long do Rice Krispie treats last?


Technically they would probably be good for up to a week, however, they start to lose their gooey goodness after 3 days. Honestly, they never last that long anyway.


Want to print or save these recipe instructions?