4th of July Cherry Bombs – Want a fun treat for your Fourth of July or any other patriotic gathering this year? These red, white, and blue Cherry Bombs are just the ticket you need.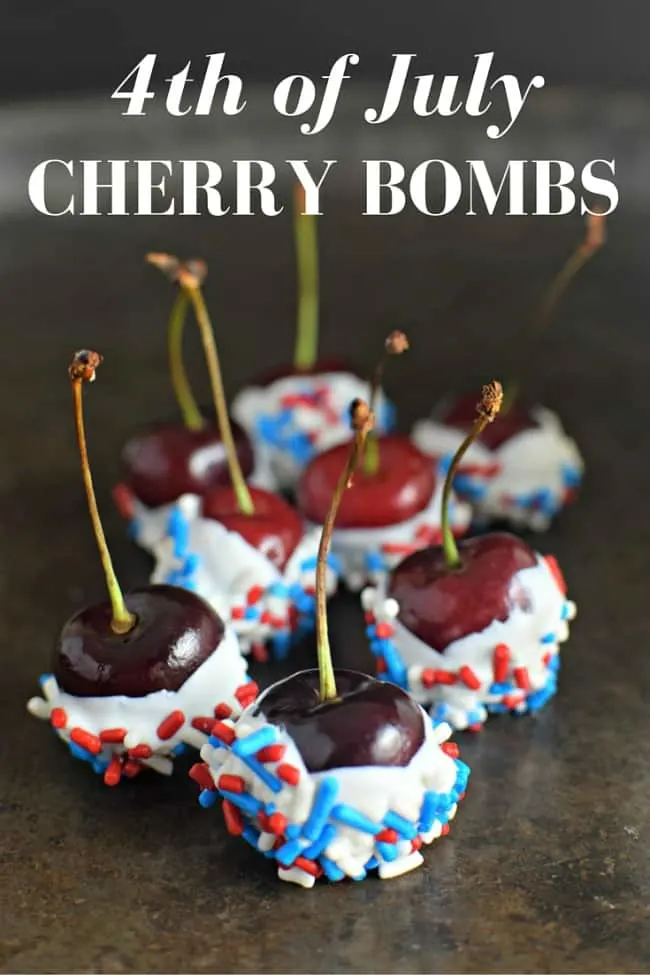 Have you ever heard of the 4th of July Cherry Bombs? They are these little firecrackers that look like cherries as if that wasn't a dead giveaway right?


My brothers use to shoot them off when we were little kids.

Probably not the safest thing for kids but that was in the 80s. Today, though, I wanted to show you a cherry bomb that is definitely safe for the youngins.


How to make 4th of July Cherry Bombs!


Ingredients you will need!:


Cherries (with stems on)
Bright White Candy Melts
4th of July sprinkles (or you could do solid blue)


Instructions:


Wash and dry your stemmed cherries.
Melt your candy melts. I like to use a melting pot.
Dip your cherries into the melted candy and then dip into the sprinkles.
Set aside and allow to cool.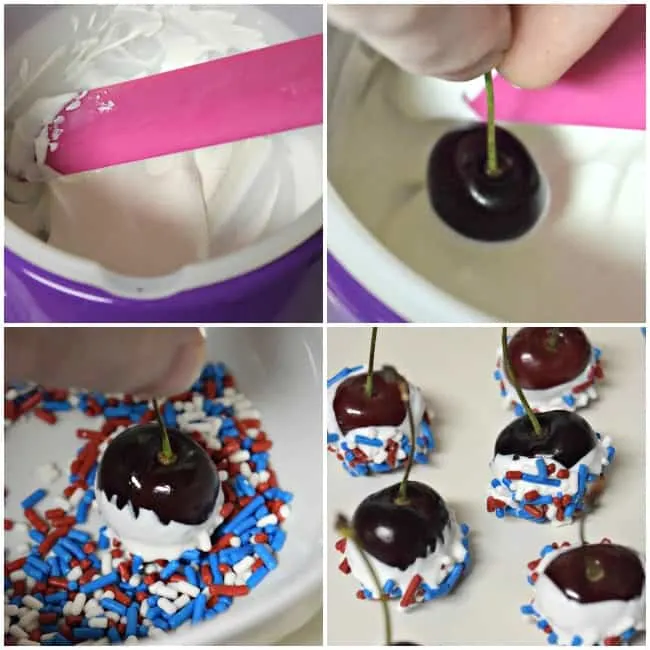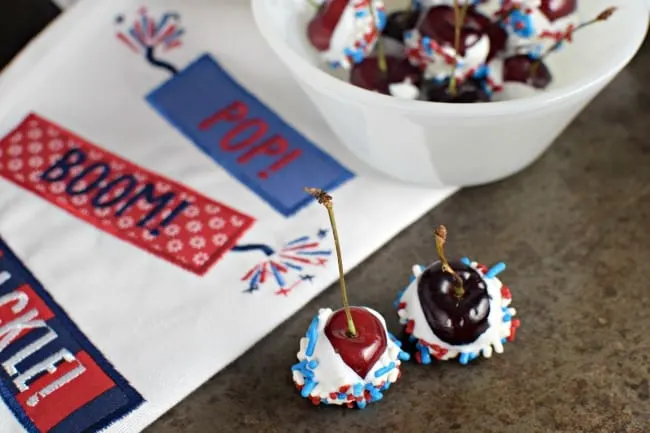 You honestly can't get any easier than this simple 3 ingredient dessert for the 4th. All you need to do is melt, dip, and serve.


I love to use a candy melting pot because it just makes things easier to stay warm enough to dip. The double boiler just seems clunky to me.


So if you like to make lots of candy treats (especially when things need to be melted) then give the melting pot a try.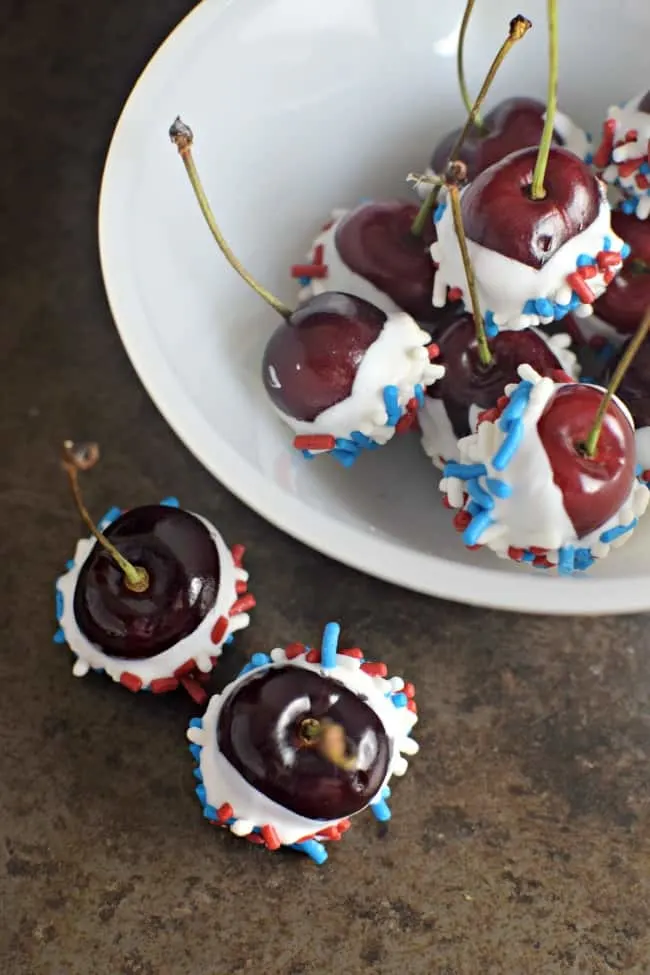 We prefer this kid-friendly version of the 4th of July Cherry Bombs but they can certainly be made boozy as well for any adult party.

Just soak the cherries in your favorite alcoholic beverage before dipping them in the melted candy.


What alcohol is best to soak cherries in?


I think the best alcohol is the one you prefer over others so it is certainly a personal choice. But some good ones would be vodka, fireball, rum, tequila, etc.


How long can Cherries last in alcohol?


You can place them in an airtight container and store the cherries in the refrigerator. They will last up to a year. Yes, a year.

They will begin to lose their bright color and some flavor after one year but they will not "go bad" because the alcohol is the preservative.


Even more tasty 4th of July treats!




Want to print or save this recipe?