Make these super easy patriotic flag brownies, covered with white frosting and yummy m&ms for the 4th of July holiday, Memorial Day, or even flag day.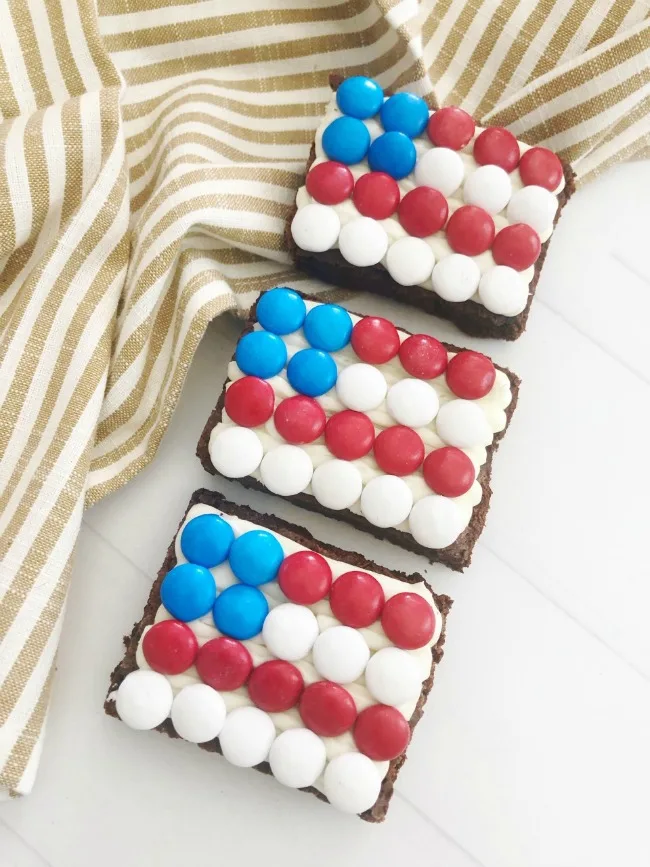 So you got invited to the biggest Fourth of July party of the year and want to bring a classic dessert.


Well, these delicious, M&M flag brownies couldn't be any easier to create (busy mom?…get the kids involved) and of course, they do make the perfect dessert for that 4th of July get-together.


Celebrate the Red, White, and Blue with an easy dessert recipe that is patriotic, beautiful and so very tasty.




Ingredients you will need:


Homemade or Box Brownie Mix (calls for eggs, oil, and water so be sure to have those on hand)
Vanilla Frosting (homemade or store-bought)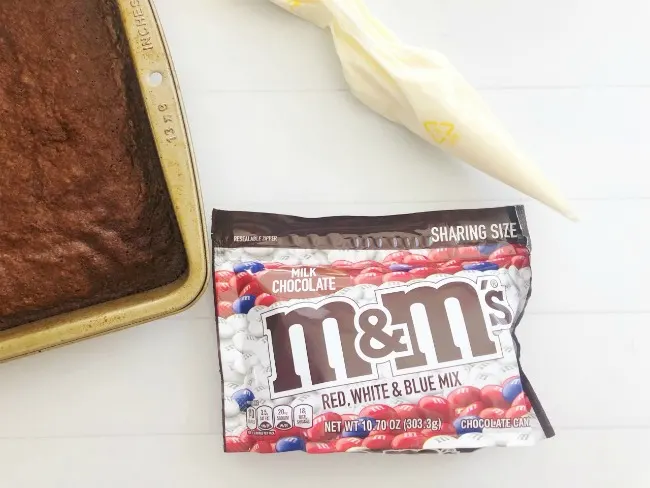 You will also need:


Whisk
Non-stick cooking spray
Directions for Creating Patriotic Flag Brownies


1. Preheat your oven to 350 degrees and grease a 9×13" baking pan with a non-stick cooking spray.


2. At this point, you will want to make your brownies. Follow the directions per the box or your homemade recipe.


3. Once your brownies are done allow them to cool and then cut them into rectangles.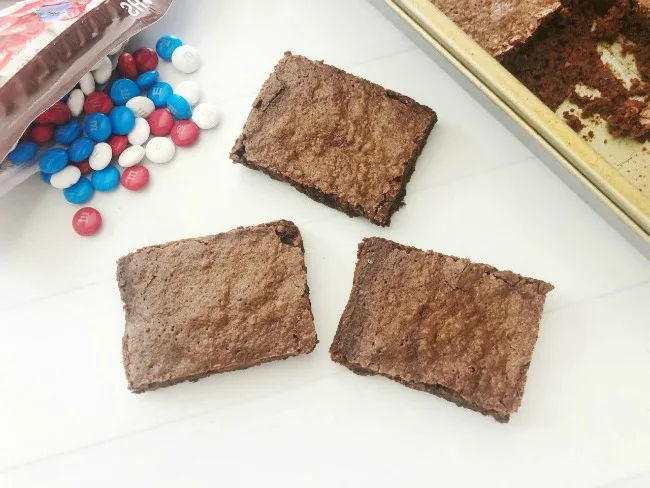 4. Fill a decorating bag with frosting, cut a tip-off at the end, and frost each brownie.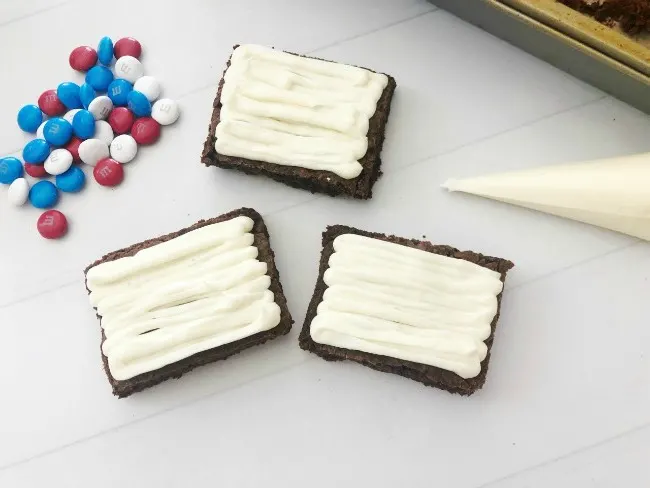 5. Place your M&M's onto the brownies in rows of four, starting with a square of 4 blue M&M's in the top left corner and red and white stripes for the rest of the brownies.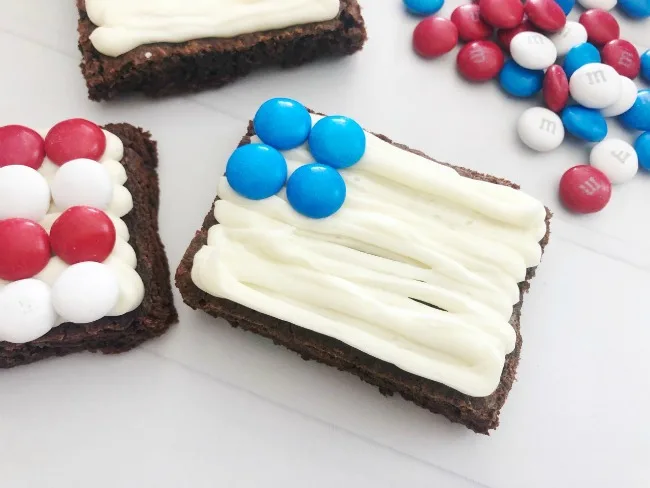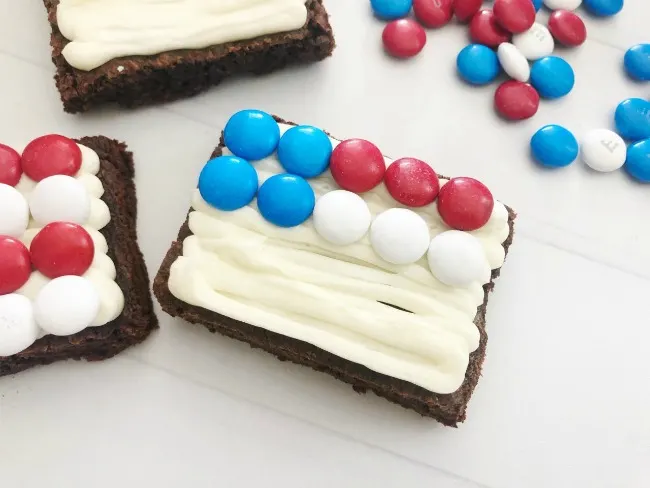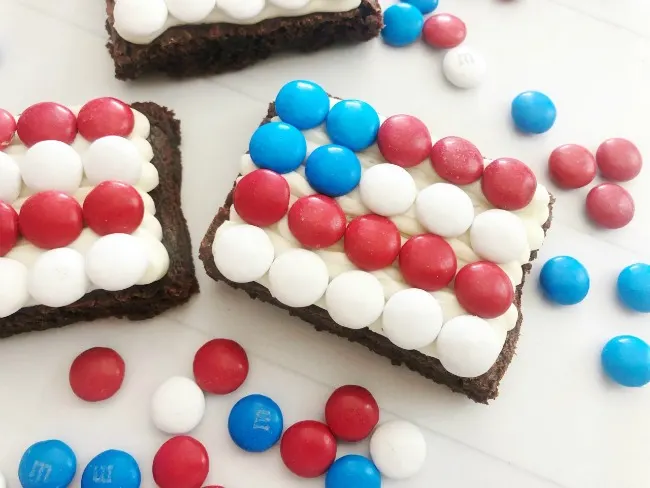 People often ask…


What do you eat on July 4th?


Here are some of our favorites that you can't go wrong with.


Hot Dogs
Ribs
Coleslaw
and of course… all the patriotic desserts like this one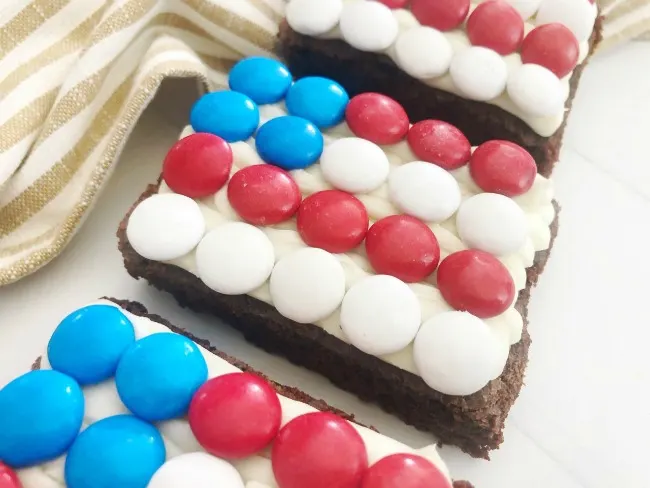 Want to print or save this recipe?