4th of July Holiday Bark – This festive no-bake 4th of July bark is perfect for your entire crowd. It is delicious and addicting and makes a great Red, White, and Blue themed dessert.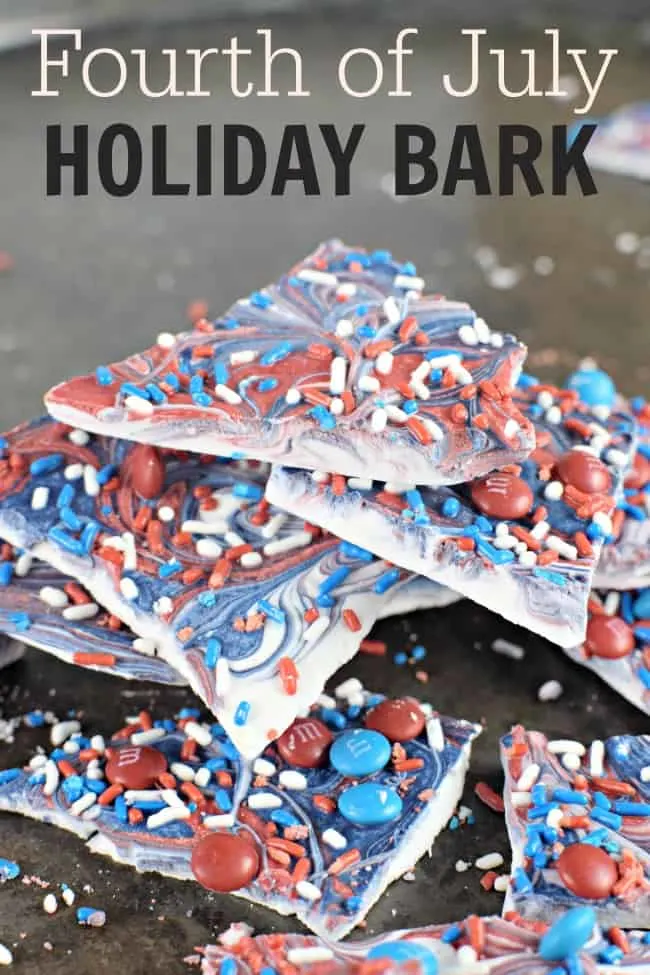 This recipe is so simple, even your kids can make it and it doesn't require but just a few ingredients.


Plus it makes enough to feed a whole crowd of party goers.


Ingredients you need for 4th of July Holiday Bark


You will also need a double boiler, a candy melting pot, or a microwave!


Yep, that's it!


Other ingredients you can add to this holiday bark!


Pretzels
Oreo Pieces
Mini Peanut Butter Cups


How to make 4th of July Festive Holiday Bark


Directions:


Lightly oil a tin foil-lined cookie sheet.
Melt your candy melts. (1 lb of white, 1/2 pound of blue and red)
Once your candy is melted, pour the white candy melt onto the cookie sheet and spread out evenly.
Now take your melted blue and red candy melts and add layers or dollops.
Use a toothpick and swirl the candy layering the red, white, and blue colors in a marbled/swirled look.
Once you have your swirl just right, add your sprinkles and m&ms.
Allow setting until candy hardens.
Break into pieces and Enjoy!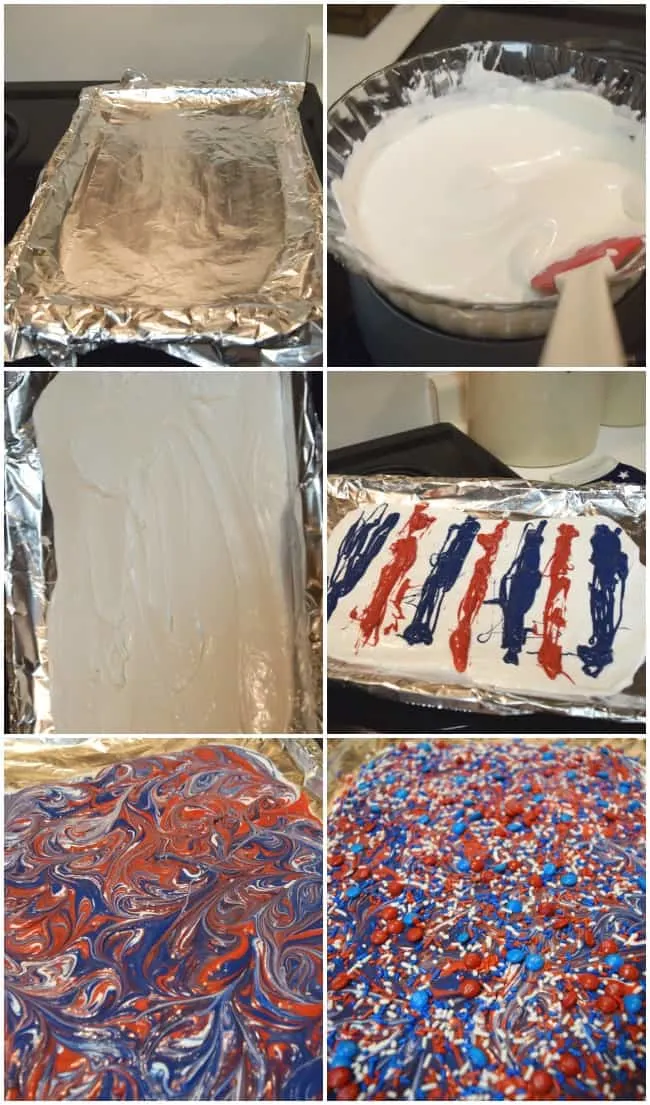 This festive holiday bark is so beautiful when the colors are swirled together.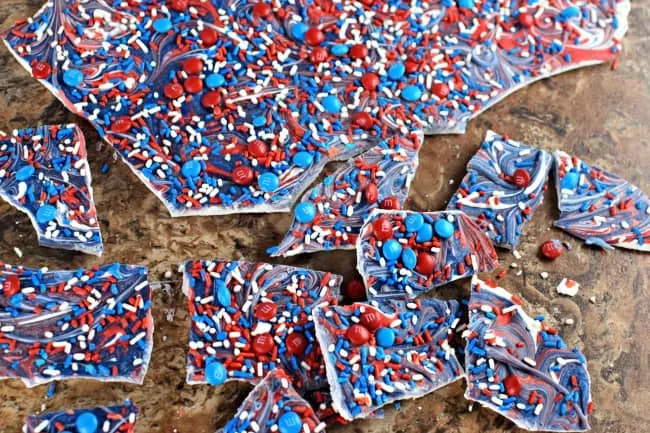 How do you keep candy bark from melting?


Store the bark in a cool (between 60°F and 65°F) room as it is setting.


Does candy bark need to be refrigerated?


No, just store in an airtight container in a cool room.


How long will candy bark keep?


Depending on the toppings you use; this holiday bark will last anywhere from 4 days to 2 weeks. The candy toppings will last longer than pretzels or cookies, those tend to get stale quickly.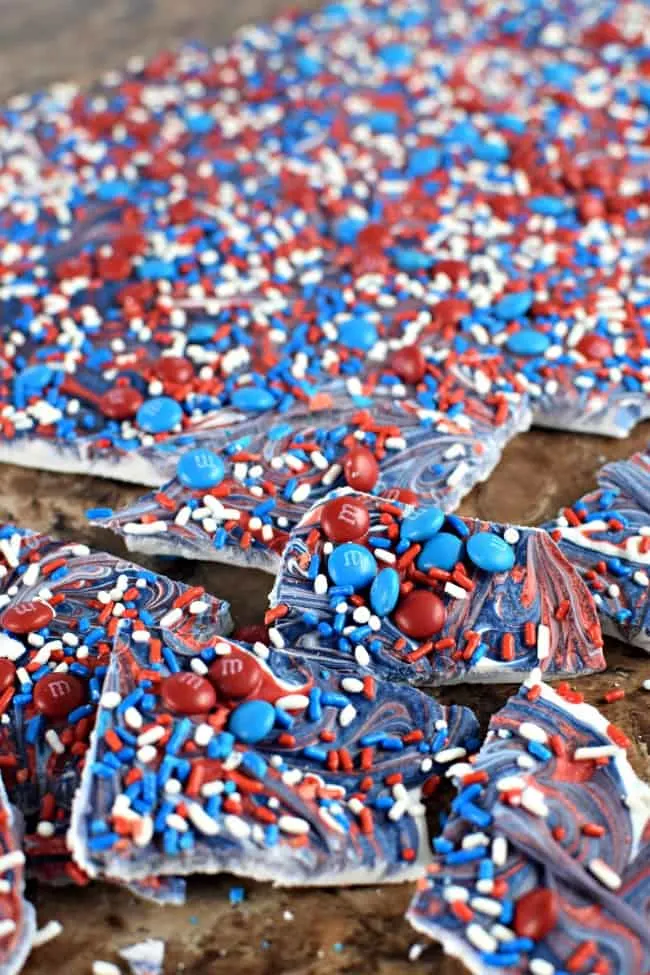 EVEN MORE DELICIOUS AND ADDICTIVE 4TH OF JULY DESSERTS




Want to print this recipe?