This quick 5 Minute, creamy White Chocolate Fudge just might be the ultimate treat for any holiday tray, especially Valentine's Day.




Sometimes you want something a little different than your traditional chocolate fudge so that is why we are posting up this white chocolate fudge recipe today.


This recipe is great for any holiday but we specifically used Valentine's Day sprinkles to make it perfect for the holiday of love.


One of the main reasons we love this recipe is because it only requires 4 ingredients, 3 if you don't want to use sprinkles and it can be whipped together in right around 5 minutes.


Yes, it may take a couple of hours to set up and be ready to slice but there is next to no active time spent in the kitchen prepping and preparing a grand dessert.


This minimal preparation makes it a great idea for gift giving to family and friends.


Ingredients you will need:


2 cans (14 ounces) sweetened condensed milk
4 cups white chocolate chips
1 teaspoon vanilla extract
Valentine's Sprinkles to decorate, optional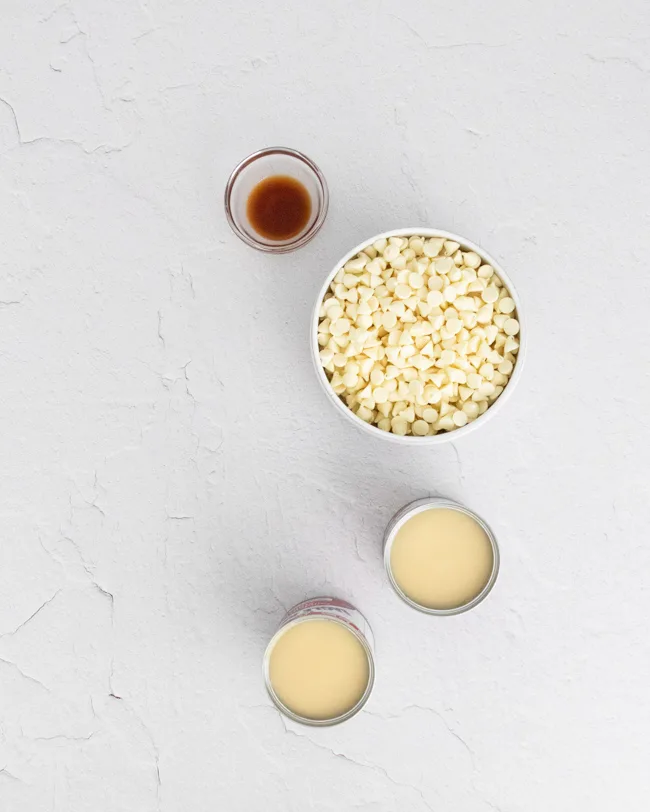 How do you make White Chocolate Fudge from Scratch?


Line an 8×8 pan with parchment paper and spray it lightly with nonstick baking spray.


In a large microwave-safe bowl, combine the sweetened condensed milk and white chocolate. Place it in the microwave and cook for 1 minute.


Stir the mixture together. If the chocolate hasn't fully melted, microwave it for an additional 30 seconds.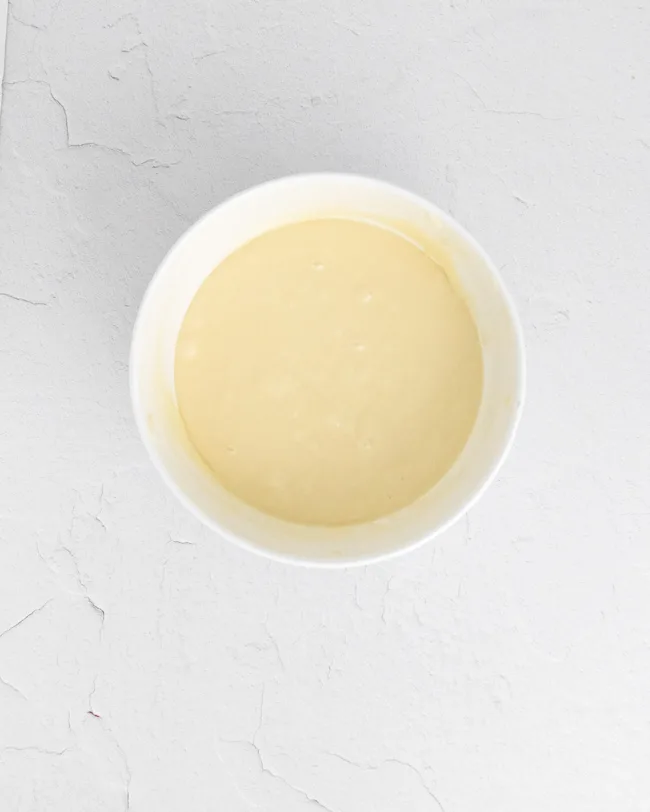 Stir in the vanilla extract and transfer the fudge to the parchment-lined pan.


Spread it out evenly using a spoon or offset spatula.




If you want to decorate your fudge with sprinkles, make sure to add them while the fudge is still soft.




Place the fudge in the fridge to chill for at least 4 hours, or up to overnight.


Remove the white chocolate fudge from the fridge and slice it into your desired size. Serve slightly chilled.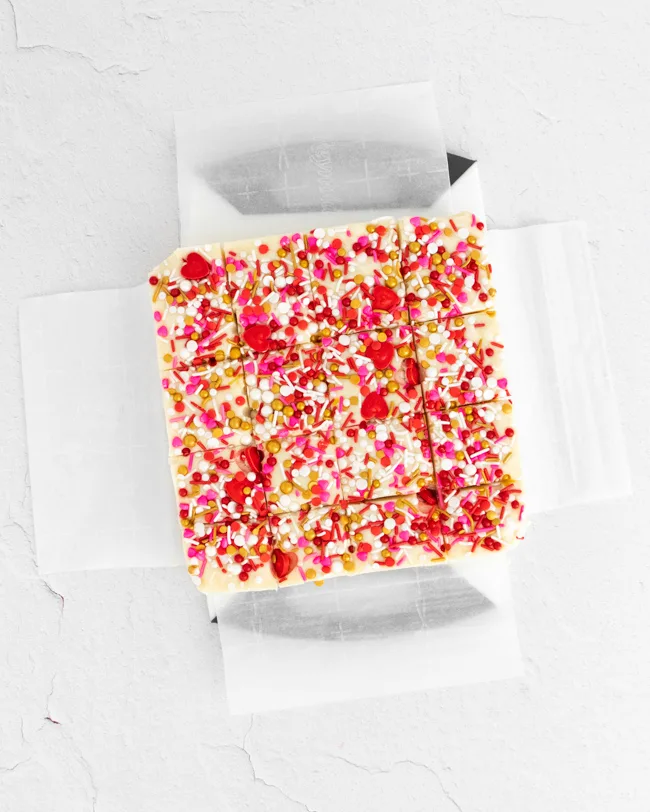 Store any uneaten fudge in the fridge in an airtight container for up to 3 days.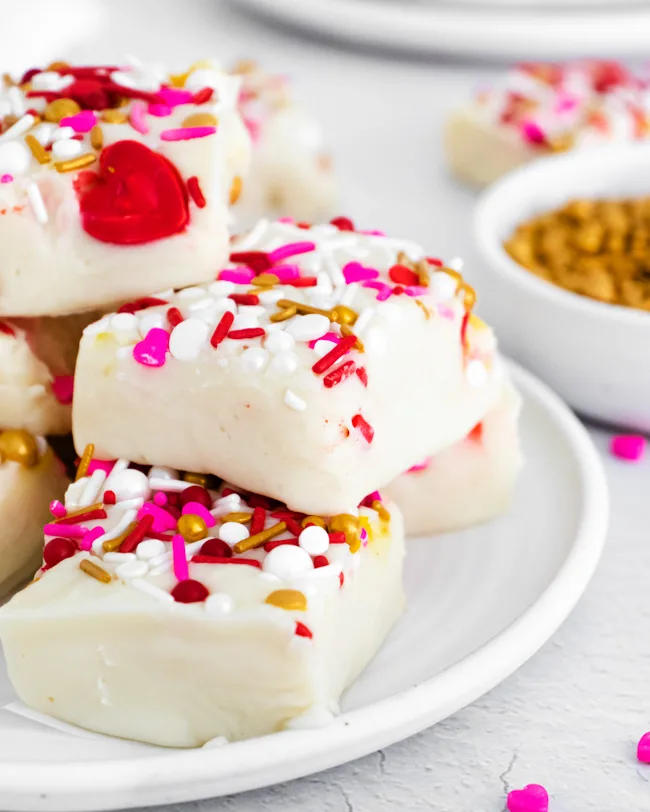 Note to remember!


You must use sweetened condensed milk in this recipe— not evaporated milk!
You can substitute any kind of chocolate— milk and dark are also delicious.
I recommend cutting all the way through the parchment paper and leaving the fudge on small parchment squares— this will prevent it from sticking to your serving platter.
This is a very soft fudge, if you want a fudge that is a little harder (and sturdier), use 5 cups of white chocolate chips instead of the recommended 4.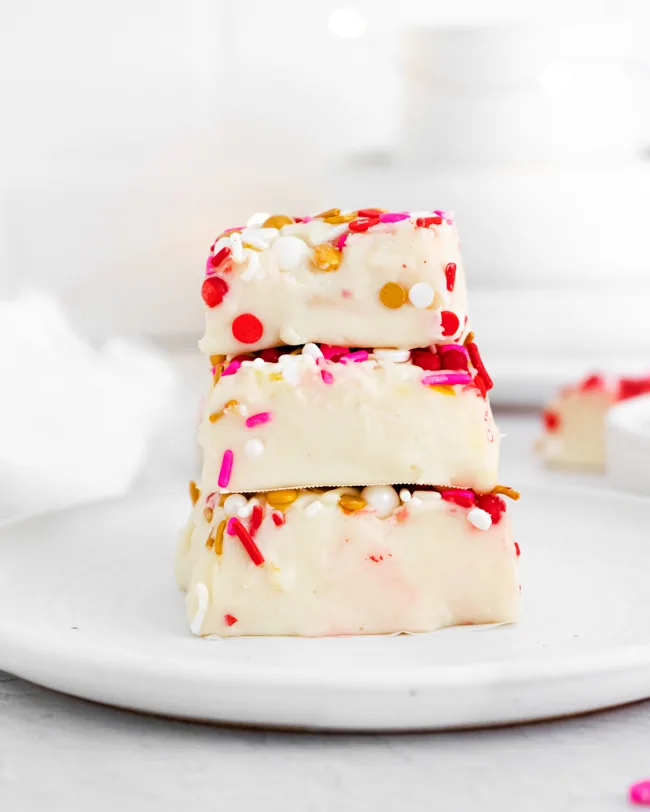 Can I freeze fudge?


Yes, you can! You can make a batch or two, slice it up and put it right in the freezer to be ready when you need it. This comes in handy if you need a last minute holiday gift.


Can I make fudge on the stove instead of the microwave?


Yes! If you don't have a microwave or just don't care for using it then you can easily melt the white chocolate and condensed milk in a double boiler on the stovetop. It will probably take a little longer than the 5-minute fudge but still will be a pretty quick process. You could also use a melting pot, which is one of my favorite small appliances to have on hand.


Can I substitute the sweetened condensed milk?


No, it is not recommended. Evaporated milk does not contain the extra sugar that gives the delicious taste to this fudge recipe.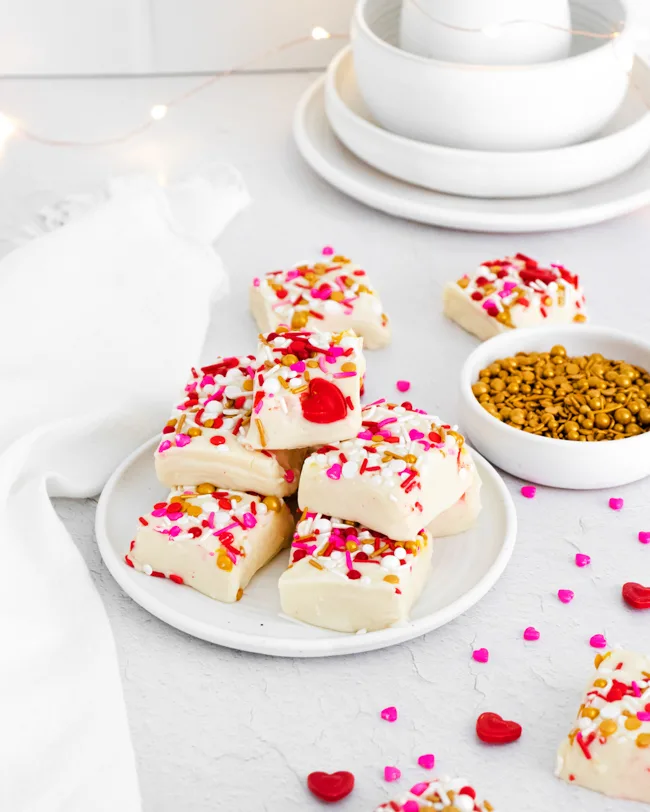 Even more fudge recipes you don't want to miss!


Want to print or save this White Chocolate Fudge recipe?