Do you have a kid fascinated with bees? These bee activities for preschoolers will have them buzzing with excitement as they spend the day learning and exploring all about them.


Kids will love learning about honey bees while engaging in hands-on activities including fun crafts, games, and more.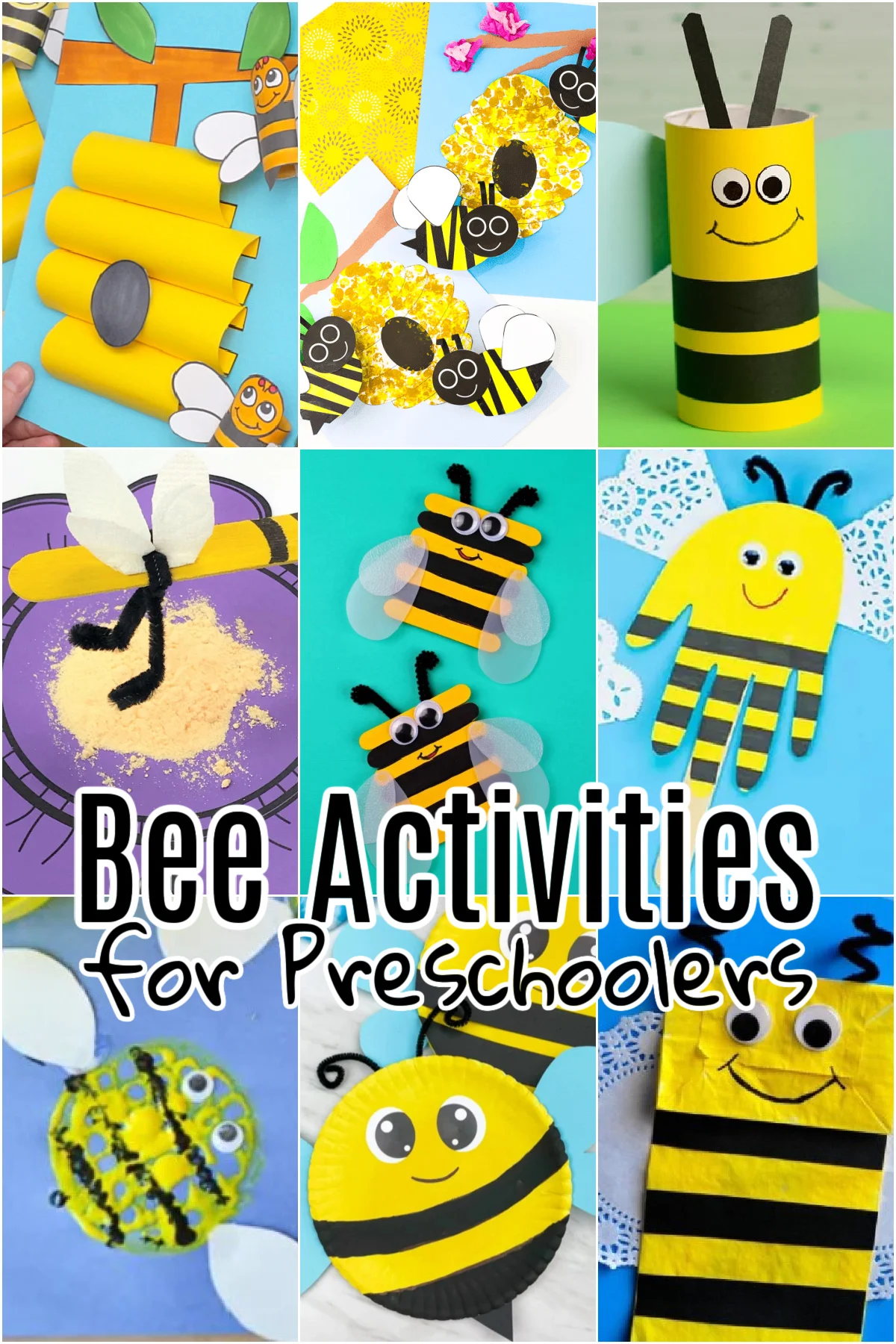 What's the buzz all about? It's all about Bees of course!


Did you know that August 17th is National Honey Bee Day or that the entire month of September is honey month?


These fun crafts and bee activities for kids are perfect to celebrate.




Why is it important to teach children about bees?


Bees are responsible for approximately one in every three bites of food we eat which is all the more reason why it is so important to continue to share the planet with such important creatures and ultimately crucial to teach our children about bees and how to protect them.


The best place to get information about bees is from a local beekeeper. A field trip or visit to your local beekeeper can be a highly educational experience.


Not only will your kids get to talk to someone who works with bees on a daily basis, but they'll also get a chance to see how bees live, work, and make honey up close.




Interesting Facts about Bees for Kids


Bees have 5 eyes and 6 legs.

Honey bees harvest nectar and pollen from flowering plants.

Honey bees live in large groups called colonies. The members of the hive are divided into three types: Queen, Workers, and Drones.

Male bees in the hive are called drones and they do not have a stinger, which means if you ever get stung by a bee it was a female.

Worker bees are females. They do all the different tasks needed to operate and maintain the hive.

The queen bee lays all of the eggs in a colony. At the height of the season, she may layover 2,500 eggs per day.

An average beehive can hold around 50,000 bees and there are more than 20,000 species of bees.




Bee Activities for Preschoolers to have you Buzzing with Excitement!




Bee Books for Preschoolers


If you're learning about bees for preschoolers, these books will make a great addition to your study.