This collection is everything you need to plan ocean activities for preschoolers, perfect to go along as support to ocean unit studies, lesson plans, and more.


In this compilation of activities and resources, you will find ideas for sensory play, science, fine motor skills, art, etc.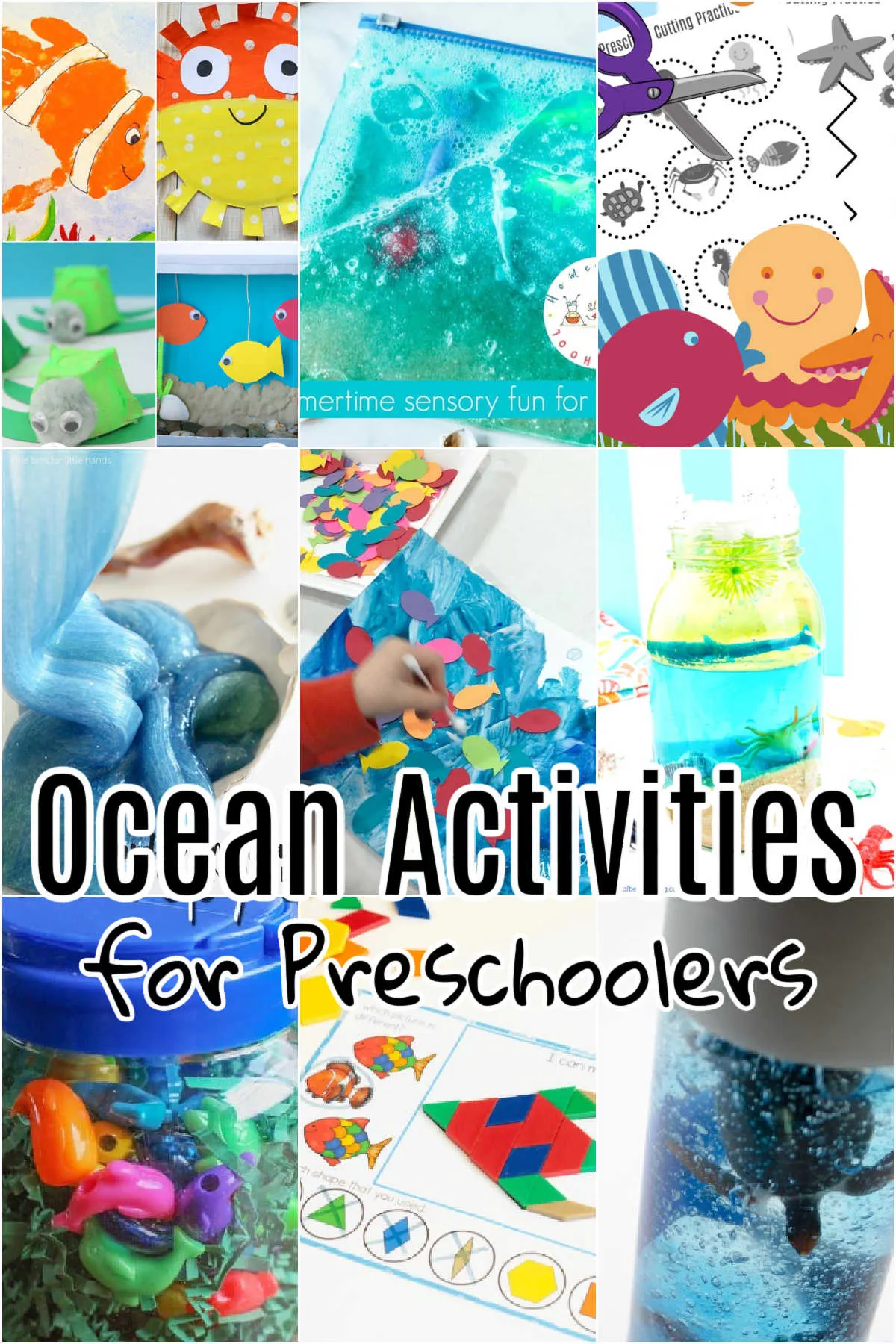 Why do preschoolers love to learn about the ocean?


The ocean is a fascinating and mesmerizing part of our world, with all the water and animals in abundance.


Kids are excited to learn about it all, especially when they have gotten the chance to visit one.


Not only is it fun and fascinating, but all the learning about the ocean helps our children learn how important it is to take care of our waters.


If you're planning an ocean-themed unit study there are so many possibilities for incorporating these activities into that learning.


Interesting Facts about the Ocean


Around 97% of all water is in the oceans and they cover around 71% of Earth's surface.
The Pacific Ocean is the biggest one.
You can find mountains and volcanoes on the bottom of oceans.
The deepest point in the ocean is the Mariana Trench.
Oceanic evaporation is the source of most rainfall.
Ocean temperatures determine climate.
The biggest animal in the ocean is the blue whale.


Ocean Activities for Preschoolers




Related Items we Recommend!!