Cinco de Mayo Preschool Activities are a perfect way to teach our young kids about Mexican history, culture, and traditions in a fun way.


Introduce your preschool, pre-k, or kindergarten-aged kids to this colorful holiday by celebrating with these simple ideas.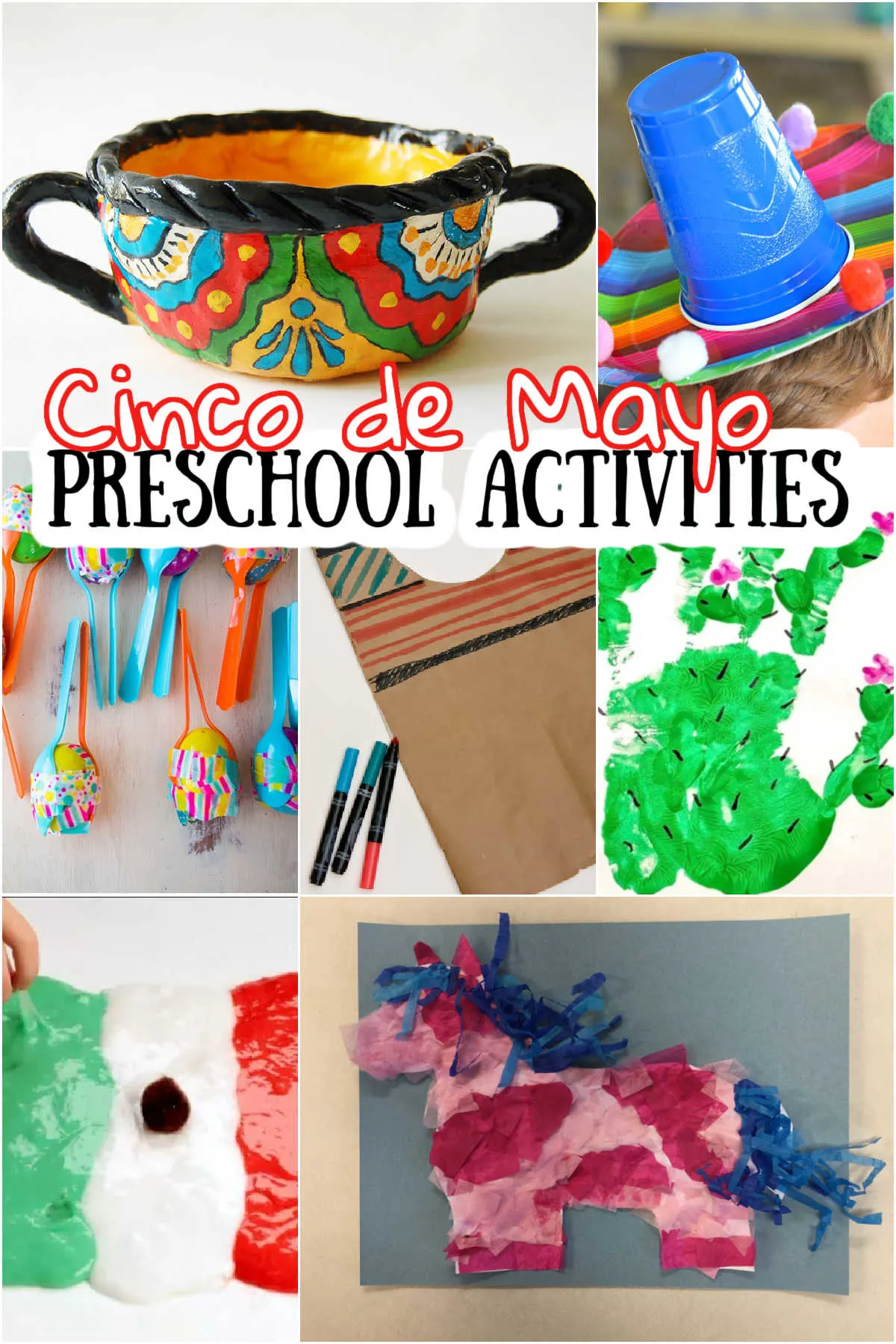 Believe it or not, this fun and festive holiday is not huge in Mexico, but rather a holiday that has become prominent in the United States to celebrate our nation's southern neighbor and their Mexican traditions.


So no matter if you live in a small town in Mexico or celebrate from your home in a small town in the United States it's a great opportunity to teach our kids, starting them while they are young, that we are all God's children and live under the same skies.


Contrary to popular belief, Cinco de Mayo is not Mexico's Independence Day.


Its origins date back to 1862 when on the fifth of May (hence Cinco de Mayo), Mexico defeated the French at the Battle of Puebla.


Check out Marco's Cinco de Mayo for a quick teaching opportunity read-aloud for the kids.


Start the party by talking about this festive holiday and its origins. In this book, Marco, a Mexican American boy, explains his family's Cinco de Mayo traditions.




Cinco de Mayo Preschool Activities the kids will LOVE!