Say goodbye to summer boredom with these easy and creative summer art projects for preschoolers.


Summer is in full swing and it's the perfect time to get a little messy while also creating something fun.


So many options to keep kids of all ages engaged and creating all summer long.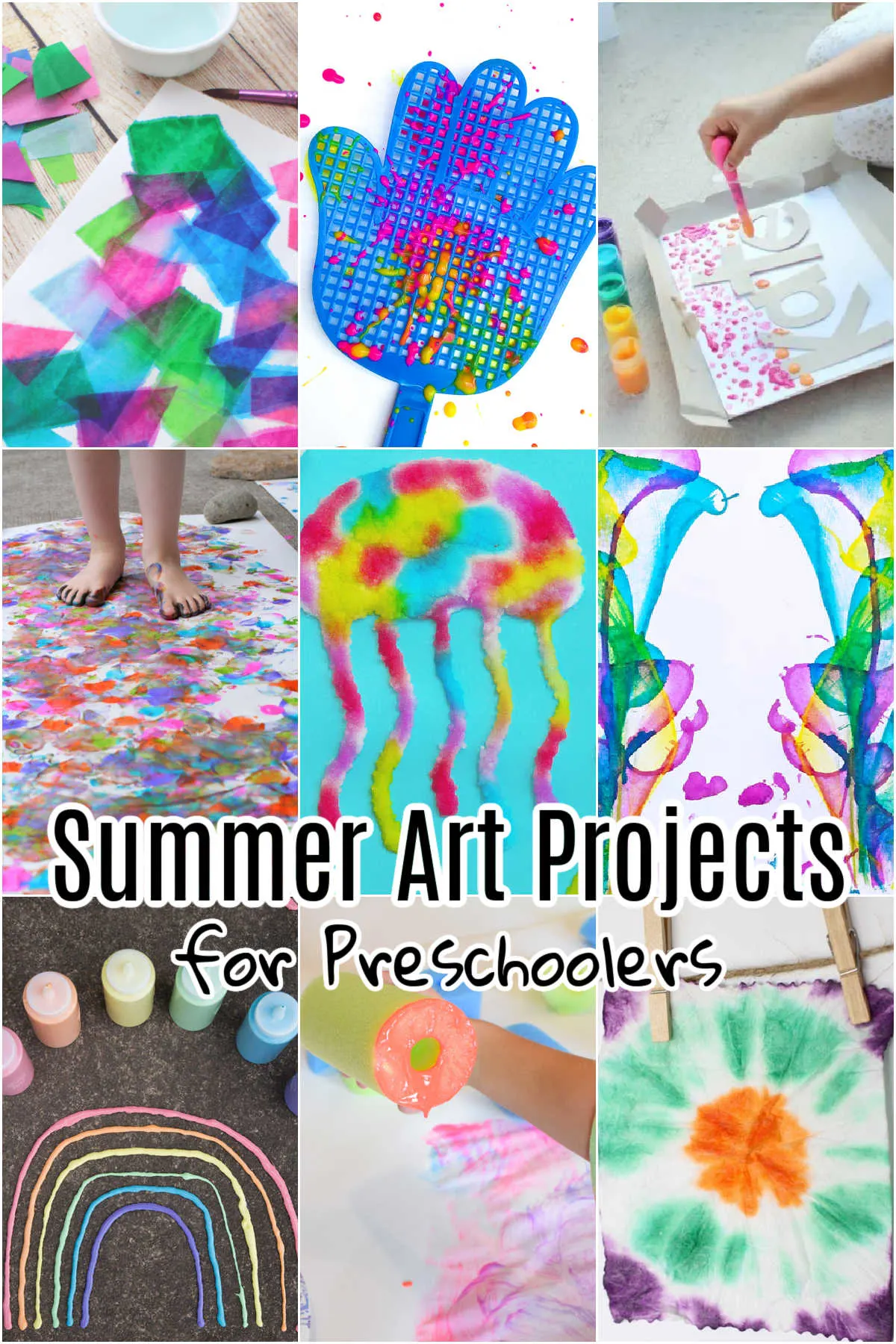 Why is Creative Art Important for Preschoolers?


Creative art allows children to practice a variety of skills including growing their imagination, reducing stress (yes kids can have stress and anxiety too), and boosting their self-esteem and sense of accomplishment.


Summer Art Projects for Preschoolers




Tips for Creating Art with Preschoolers


It WILL be messy because preschool-aged kids but if you go into it knowing this and embrace the mess not only will the kiddos be happy but so will mom, dad, grandma, etc.

Now that we know a mess will certainly be had we can plan for it and make clean-up so much easier.

If you can go outside (not too hot or rainy) then do that but if you can't that doesn't mean fun can't be had.

Purchase a cheap plastic tablecloth or drop cloth and cover your art area.

Not only do we need to cover our work area but make sure your kids have on clothes that they can get paint/dirt/etc on.

If it comes out then great but if it doesn't you are upset about it.

Don't micromanage the art project, it doesn't have to be perfect and it definitely shouldn't be at this age.

Keep it short! Little kids have short attention spans and will not spend hours creating something.

You might get 30 minutes out of them but expect even less than that.

If you want to do more of these summer art projects for preschoolers spread them out all summer long.