This Korean coffee drink is taking the internet by storm, Dalgona Coffee is like a cappuccino turned on its head, with the frothy coffee on top and the milk underneath.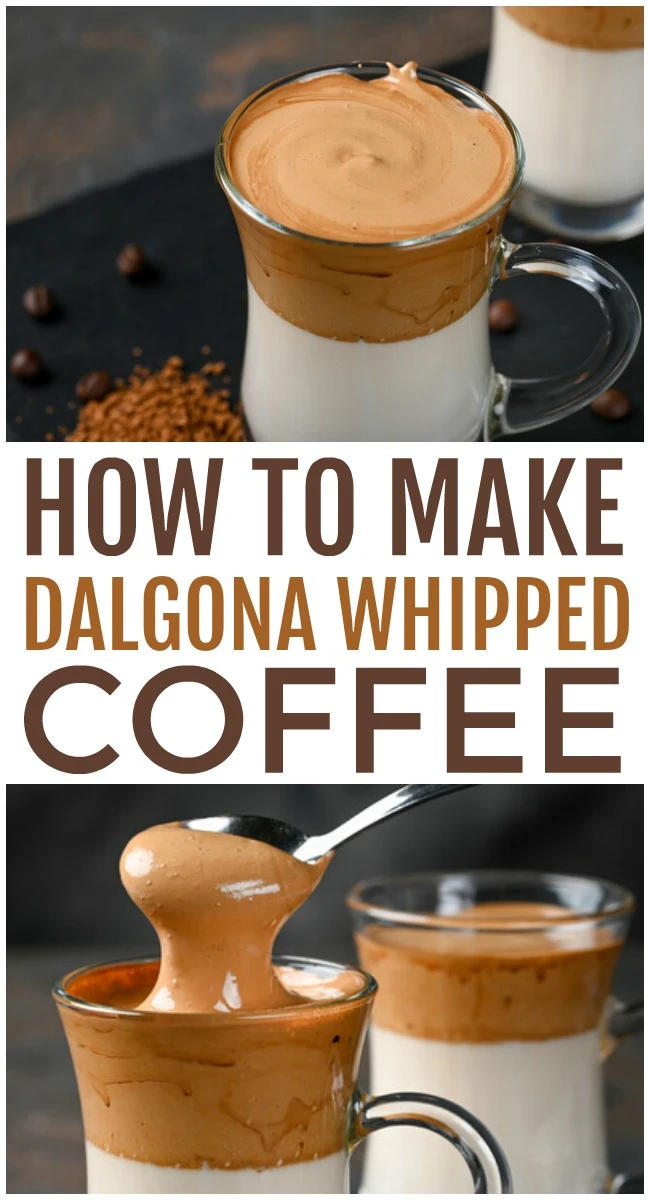 What is whipped coffee?


Dalgona coffee is a delicious coffee beverage made by whipping equal proportions of instant coffee powder, sugar, and hot water until it becomes creamy (think a thick foam) and then adding it to cold or hot milk.


Occasionally, it is topped with coffee powder, cocoa, crumbled biscuits, or honey.




What does Dalgona coffee taste like?


It's slightly bitter, but has a sweet aftertaste.


Its main appeal is the velvety and soft texture, you could think of it similar to coffee-flavored cream.


This Whipped Coffee is simply the best thing EVER!


All you need is 3 ingredients and 5 minutes to make the perfecting morning coffee.


Can I use hot or cold milk?


Yes, that is one of the best things about this coffee.


It tastes great whether you like your lattes hot or cold.


How to make Dalgona Coffee


Dalgona coffee is made by adding together 2 tablespoons of instant coffee, 2 tablespoons of sugar (it can be white, brown, raw, etc as long as it's granulated) and 2 tablespoons of boiling water to a mixing bowl.


Using a hand mixer, mix it together for about 2 to 5 minutes.


Pour a glass of your favorite milk, approximately 1 cup.


Spoon or scoop the whipped coffee on top, then stir it into the milk to combine.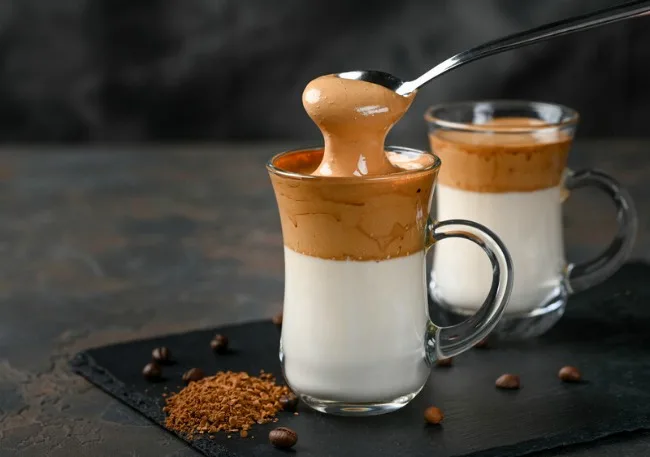 This whipped coffee makes a delicious and absolutely incredible drink but can also be used in many different ways.


It makes a yummy topping for brownies or freeze a few batches together to make amazing coffee ice cream.


Want to print this recipe?




If you enjoyed this Dalgona Whipped Coffee beverage you also might like these others…


Starbucks Copycat Recipes

Homemade Hot Chocolate

Pumpkin Spiced Latte