Disclosure: This post is sponsored by Pepperidge Farm in conjunction with Blog Meets Brand and I have been compensated for my participation. All opinions are my own.
I think the first thing most of us ever learned how to make at home was a grilled cheese sandwich. You know that perfect snack or something to go along with your soup dinner. Well, this Brie and Apricot Grilled Cheese isn't your average soup-dipper. If you have ever devoured a baked Brie and Apricot appetizer then you can't miss this sandwich. Let's redefine this American classic.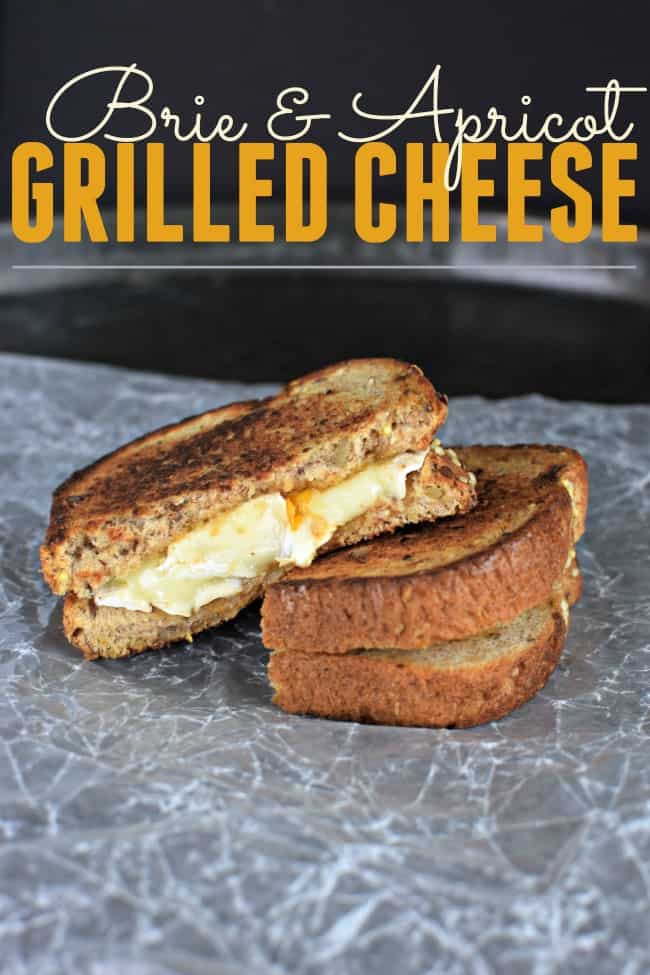 Brie and Apricot Grilled Cheese!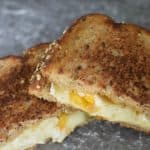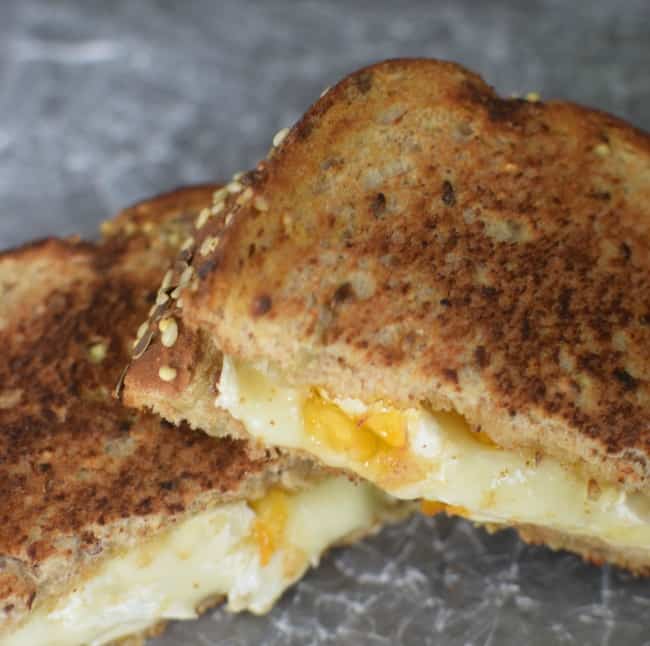 Brie and Apricot Grilled Cheese
Ingredients
Pepperidge Farm® Harvest Blends Bread

seeded

Brie Cheese

Apricot Preserves

Butter
Instructions
Heat a dab of butter in your skillet.

Apply apricot preserves to both sides of your Harvest Blends seeded bread.

Add a few slices of Brie and grill in your skillet until each side is golden brown.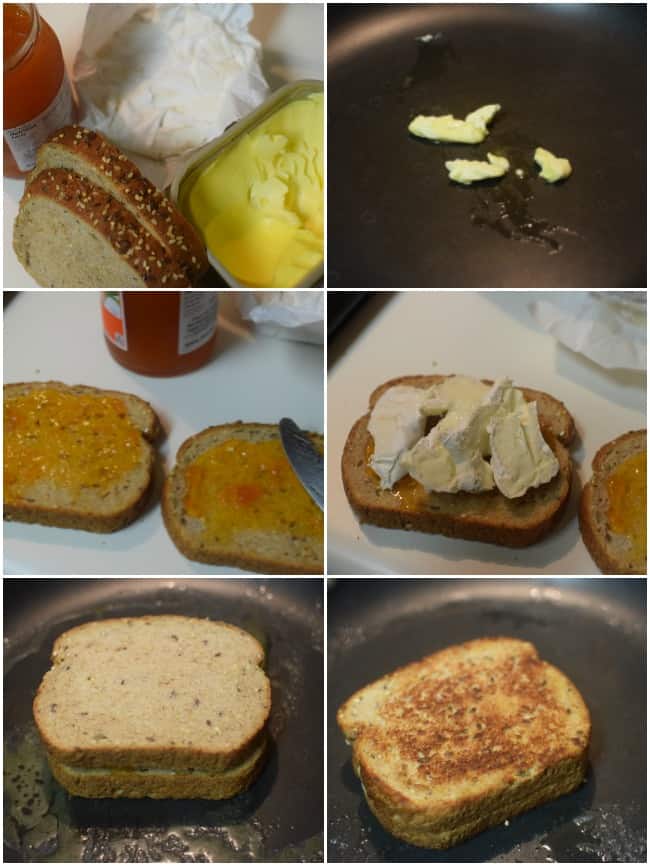 Cook your Brie and Apricot Grilled Cheese sandwiches at medium-low heat. If you try and speed up the process you will end up with a mess that's hot and browned on the outside but still cool and unmelted in the middle.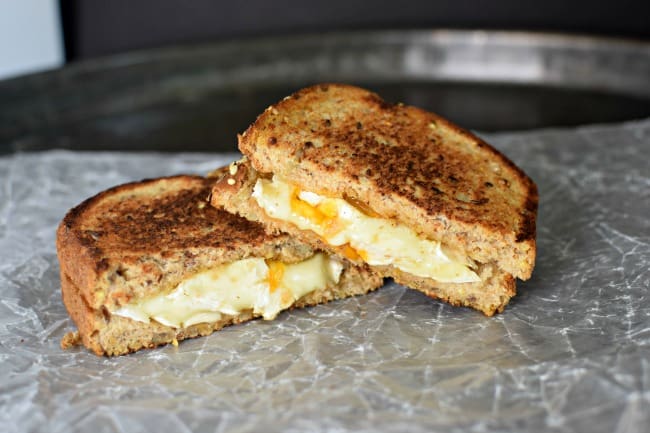 We used Pepperidge Farm Harvest Blends seeded bread which has a delicious taste with a little seedy texture as well. They have other great varieties too like the sprouted and ancient grains Harvest Blends. Available in the Midwest region at your local grocer.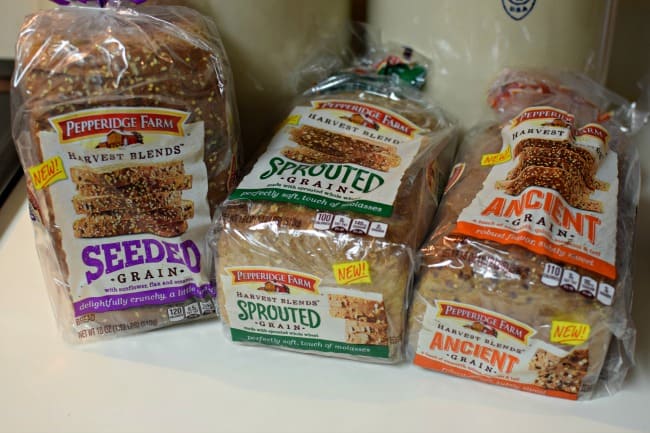 There are few foods as comforting as the good ole grilled cheese but it doesn't have to be ordinary. If you are a Brie lover then I bet Brie and Apricot will be your jam (ha… get it, jam). Here are some more out of the ordinary variations you can use to spruce up that sandwich.
Brie and Nutella
Avocado, White Cheddar, and Tomato
Bacon Mac N Cheese
Cream Cheese and Banana
Smoked Gouda, Ham, and Apple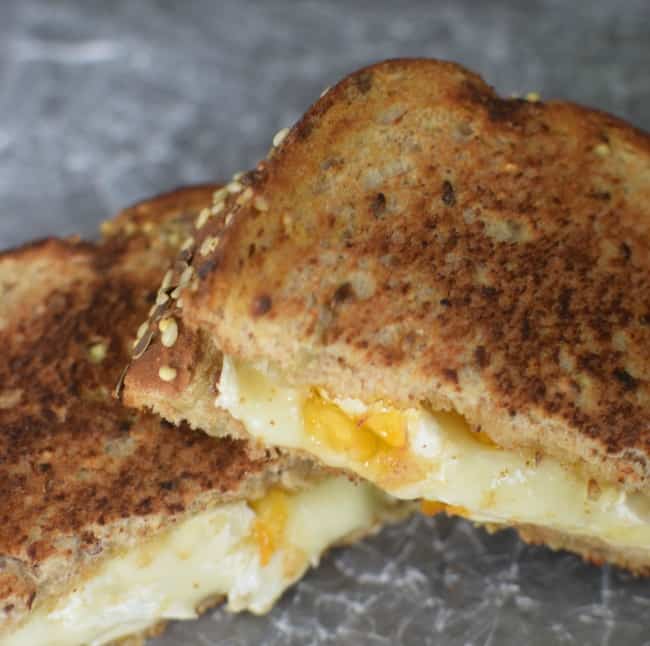 If you like this Brie and Apricot Grilled Cheese recipe you might also enjoy.
Roast Beef & Cheddar Mini Pot Pies