This Brie and Apricot Grilled Cheese is the perfect combination of sweet and salty, no soup to dip it in needed.


It may seem like a grown-up grilled cheese but this will hit the spot with even the youngest grilled cheese lovers.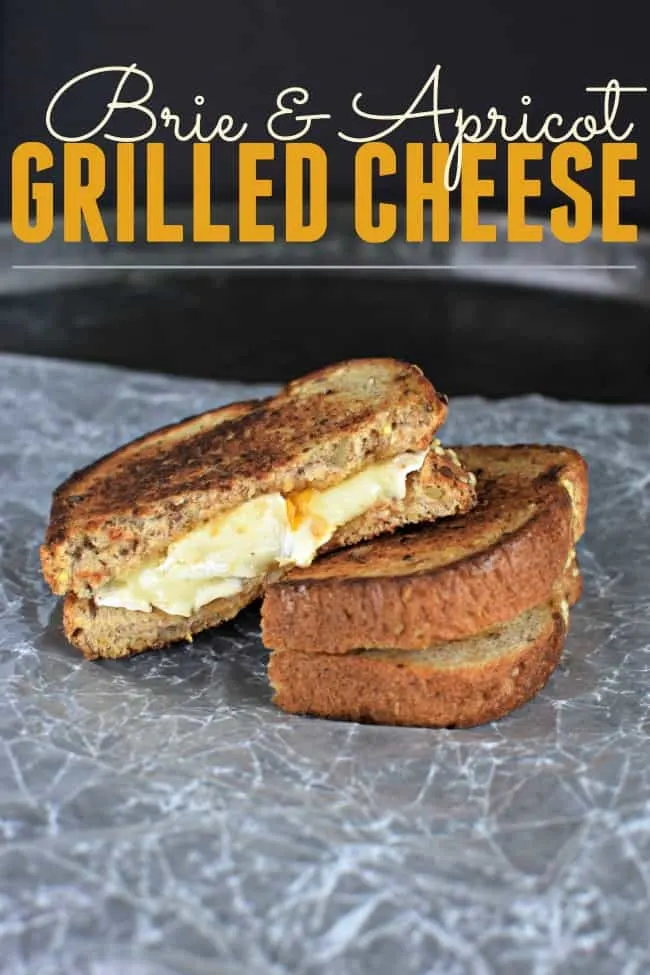 This perfect bite is full of melty, gooey goodness that in my opinion is a must-try especially when you are craving something sweet, savory, and of course easy to make.


I think the first thing most of us ever learned how to make at home was a grilled cheese sandwich. You know that perfect snack or something to go along with your soup dinner.


Well, this Brie and Apricot Grilled Cheese isn't just your average soup-dipper. If you have ever devoured a baked Brie and Apricot appetizer then you can't miss this sandwich. Let's redefine this American classic.


Plus, just like the classic, if you cut these sandwiches in quarters they also make a great and delicious appetizer for any party or get-together.


Ingredients you will need:


2 slices of Bread (whichever is your favorite)
Brie Cheese
Apricot Preserves
Butter


How to make a Brie and Apricot Grilled Cheese


Heat a dab of butter in your skillet.
Apply apricot preserves to both sides of your bread.
Add a few slices of Brie and grill in your skillet until each side is golden brown.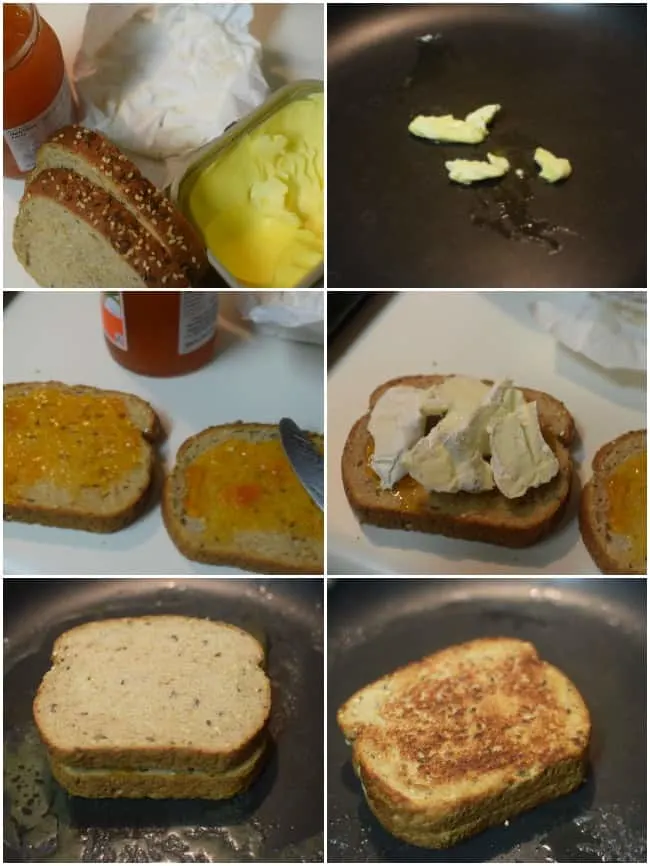 Cook your Brie and Apricot Grilled Cheese sandwiches at medium-low heat. If you try and speed up the process you will end up with a mess that's hot and browned on the outside but still cool and unmelted in the middle.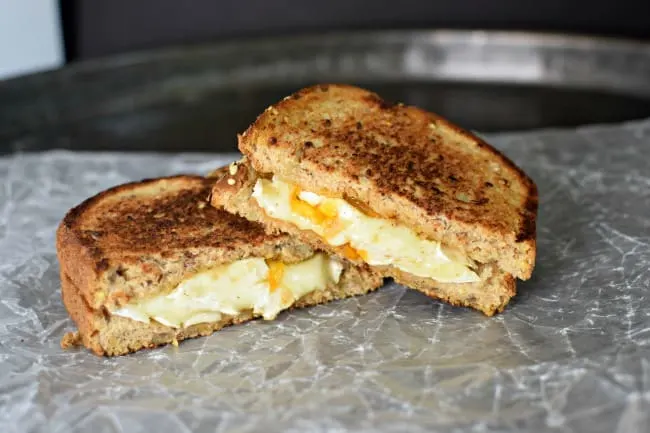 There are few foods as comforting as the good ole grilled cheese but it doesn't have to be ordinary. If you are a Brie lover then I bet Brie and Apricot will be your jam (ha… get it, jam).


Here are some more out of the ordinary variations you can use to spruce up that sandwich.


Brie and Nutella
Avocado, White Cheddar, and Tomato
Bacon Mac N Cheese
Cream Cheese and Banana
Smoked Gouda, Ham, and Apple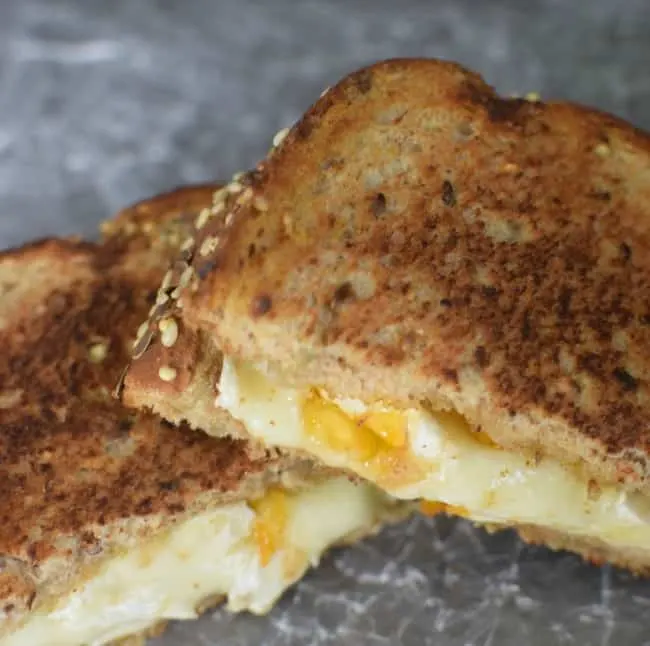 Even more cheesey dishes you don't want to miss!


Want to print or save these ingredients and instructions?