If you're a fan of Crumbl cookies and can't resist the rich and indulgent combination of chocolate and peanut butter, you're in for a treat! We've got a special recipe just for you: Buckeye Brownie Cookies.


These delectable cookies are inspired by the mouthwatering Crumbl creation, and they're sure to satisfy your sweet tooth. Get ready to bake and indulge in these irresistible treats!




How to make Buckeye Brownie Cookies (Crumbl Copycat)


Preheat oven to 350°F. Line 2 cookie pans with parchment paper.


In a medium bowl, combine the brownie mix, butter, cream cheese, and egg until thoroughly combined.




The dough is very sticky. Scoop out 1 ½ tablespoon dough balls and roll them between your hands to make them round.




Place them on the baking sheet and lightly press down to help them spread a bit.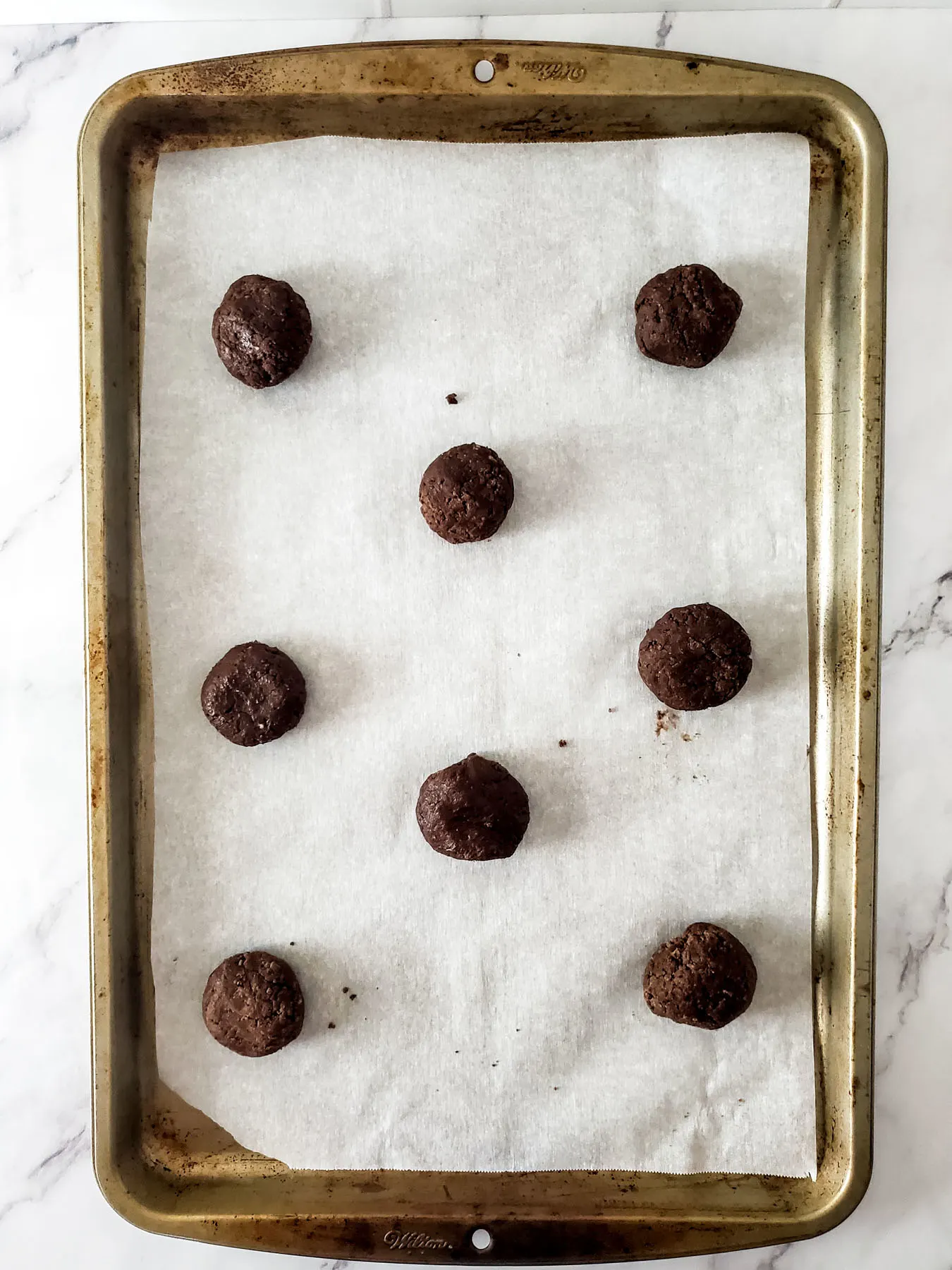 Prepare the filling by mixing together the powdered sugar and peanut butter until thoroughly combined.


Scoop into 1 teaspoon balls, making sure to roll them between your hands to make them round. Set aside.


Bake cookies for 10-12 minutes. The middle should be set.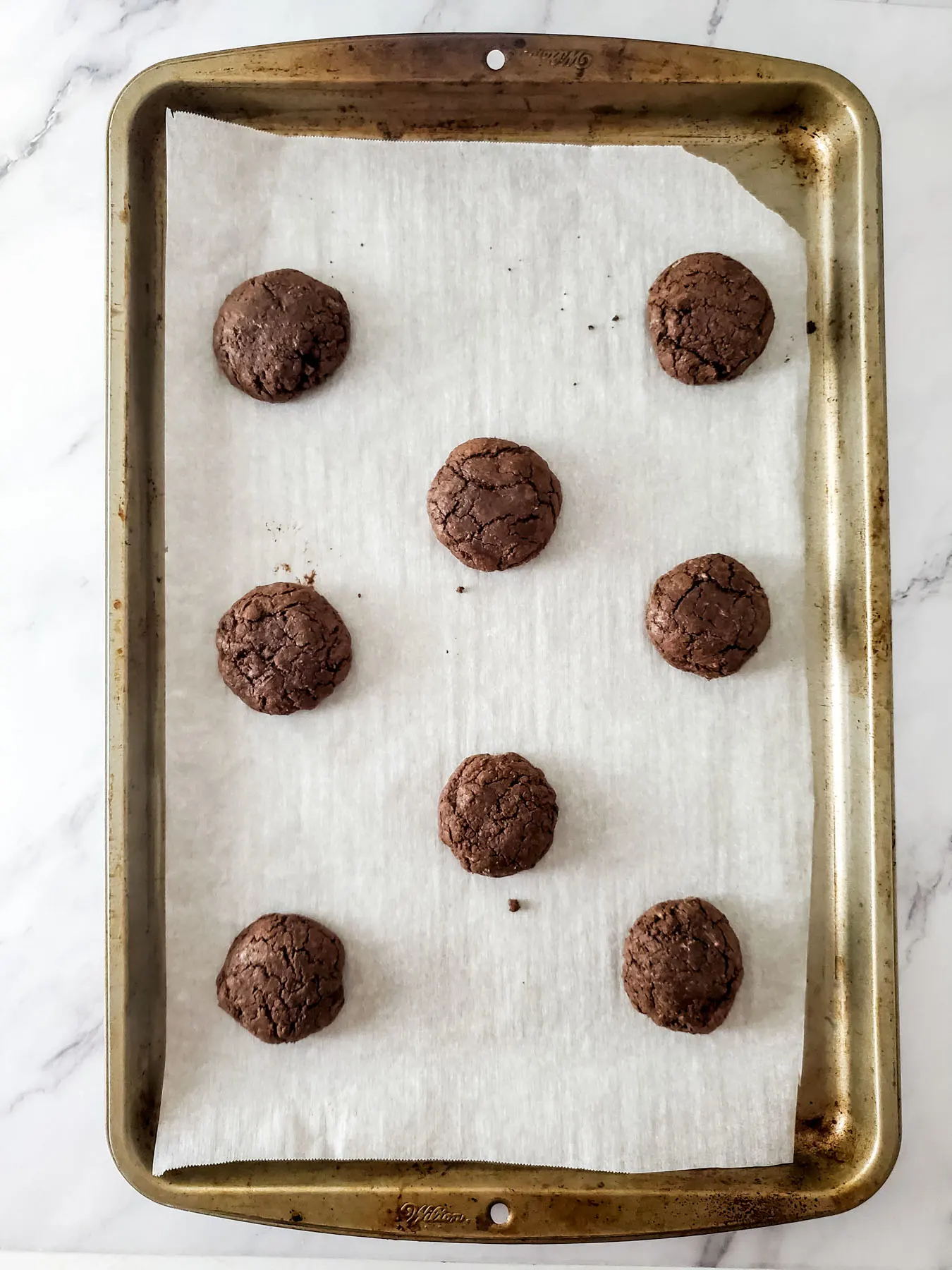 Immediately after removing them from the oven, add the peanut butter balls to the top of the cookies.


Allow the cookies to sit for about 5 minutes before transferring them to a cooling rack to finish cooling completely.




Once the cookies are fully cooled, you can melt the chocolate chips in the microwave in 30-second increments, making sure to stir in between each session.


Continue until the chocolate is smooth and creamy.


Drop a mound of chocolate on top of the peanut butter balls.


Use your spoon to help the chocolate fall into place as you want it to. Allow the chocolate to set before serving.




Store in an airtight container at room temperature for up to 3-4 days. If you prefer a firmer texture, you can refrigerate them, but bring them back to room temperature before serving to allow the peanut butter filling to soften.